It was a night of glamorous and beautiful hair colors as L'Oréal Professionnel proudly revealed the trendiest hair color this season, #FrenchBrowns by Majirel, with a grand hair show featuring a live demonstration of hair cuts and trends by L'Oréal Professionnel International Portfolio Artist, world-renowned hairstylist Berni Ottjes complimented by a fashion ensemble by celebrated designer Francis Libiran.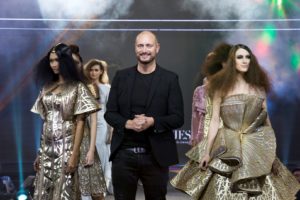 Berni Ottjes and his muses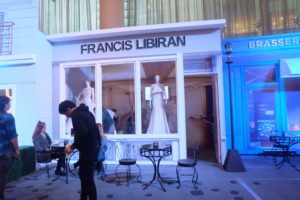 The pre-event was actually awesome. Guests arrived at the Shangri-La Hotel at Bonifacio Global City only to be transported to a setup 
reminiscent of the quaint streets of Paris (with real French girls and French music!), a fitting location to celebrate the hair color line inspired by the 
subtle, effortless and naturally gorgeous hair of French girls.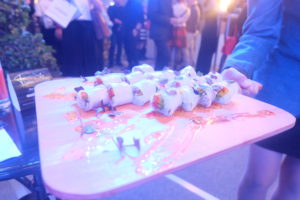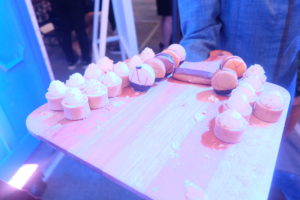 We were also served with good food!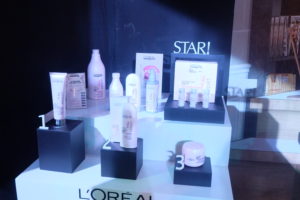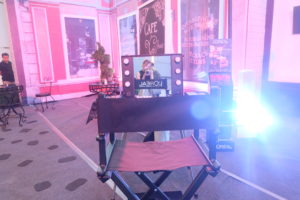 I had fun checking all the L'Oréal booths, trying out their products and most importantly, learning about their hair stuff (Thanks Maureen for the mini lecture!)
Introducing: Majirel French Browns! They call it Je ne sais quoi—that inexplainable yet striking charm only seemingly innate to French girls—loved by all, hardly achievable by any. Call it an unstudied take on beauty, or the simple radiance brought by throwing one's cares into the wind—the French have always been one to sport an effortlessly stunning face, and even more so, nonchalantly gorgeous hair.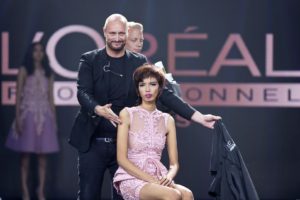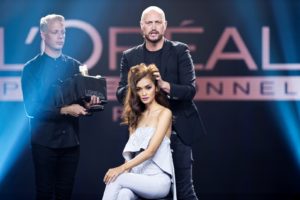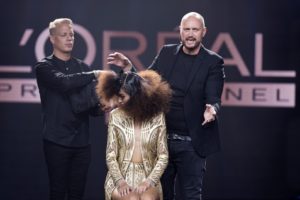 Love the new look and new hair colour of this girls!
This latest hair color collection from L'Oréal Professionnel takes from the extensive Majirel portfolio, taking its 10 most significant brown shades and infusing its original formulae with subtler reflects, to come up with a more subdued hue. The result of each of these 10 hues on the hair is a distinct brown shade with just the right amount of tame luster, nailing the irreverently subtle, effortless and elegant hair look that French girls possess.
This nonchalant yet striking quality of #FrenchBrowns make each shade visible on its wearer, while maintaining a chic sophistication that is easy to wear for everyday. In this collection of colors, subtlety is the key to elegance: French beauty draws attention by doing exactly the opposite—an unassuming, carefree hair look will nail that ineffable vibe of Je ne sai quoi.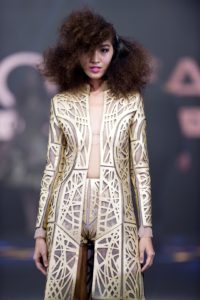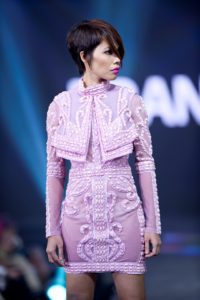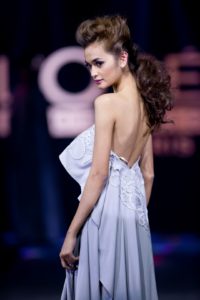 In between cutting and styling 
models' #FrenchBrowns-colored locks live, renowned Filipino fashion designer Francis Libiran sent 
throngs of bespoke pieces on the runway, all designed especially to complement the #FrenchBrowns 
collection. 
This dynamic pairing of hair show and fashion show were a nod to three French Girl Hair looks. 
Pret-A-
Porter Chic 
demonstrated beautifully undone and disheveled hair in a gorgeous copper shade, 
French 
Glam 
portrayed nighttime Parisian elegance in a roughified, shabby version of the chic version of the 
bouffant, and 
French Haute Coiffure 
was high fashion personified via an ultra-volumized midpart.
 To 
complement the looks, the Francis Libiran creations took his signature art deco aesthetic and laid them 
into the canvas of decidedly Parisian silhouettes, among them a long, structured trench, a minimalist 
jumpsuit with subtle flounces, and an array of mini capelets. 
Clients can avail of the L'Oreal Professionnel Majirel #FrenchBrowns hair color service in premium 
salons, where L'Oreal hair professionals employ expert hair contouring techniques as they provide the 
most bespoke color for each individual.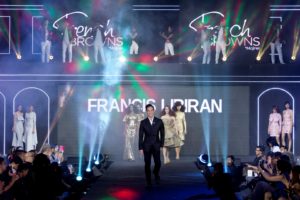 The audience fell in love with the gowns designed and produced by  Francis Libiran.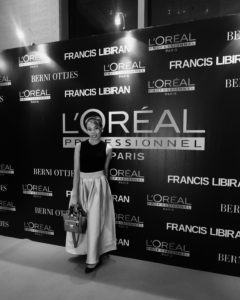 I just had to take that obligatory photo wall shot!
Skirt from Unarosa
EVA GREEN FOR MAJIREL FRENCH BROWNS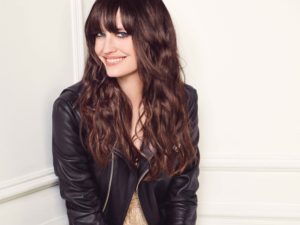 The definitive sample of the effortless, natural, subtle French Girl is the Paris-born Eva Green, who is the face of the L'Oreal Professionnel Majirel #FrenchBrown collection. Once a Bond Girl and now the star of fantasy-horror series Penny Dreadful, Eva strikes with intriguingly undone beauty, which she portrays to a T as she debunks French Girl clichés in the #FrenchBrowns commercial.
In the video, she naughtily hangs off an elevator, devours a fat slice of cake, peruses a cheeky magazine and creates rude drama on her date night, proving that French women aren't necessarily prim, diet-conscious, intellectual and romantic. Finally, the #FrenchBrowns collection is revealed, rebutting the statement "French women don't need hairdressers, " a witty take on announcing that French Girl hair can be had by anyone, after all.
To know more, visit http://www.lorealprofessionnel.com/, like www.facebook.com/LOrealProfessionnel.PH and follow www.instagram.com/lorealproph/.