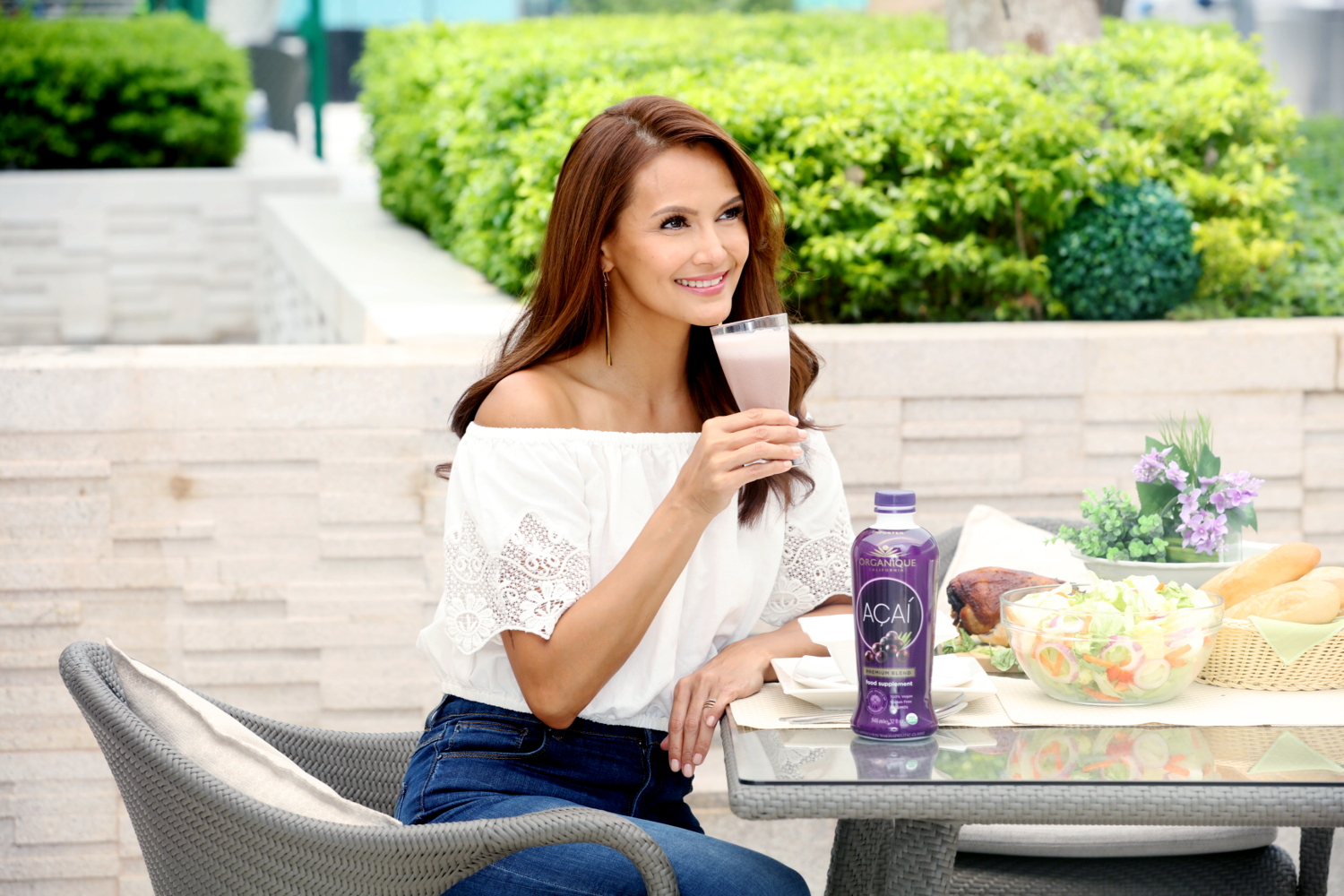 It's not a Drink, It's a Lifestyle: Organique Acai Launches New Face
I've been a fan of anything organic – food, vitamins, beauty products etc. I mean, "organic" is the IN thing right? And that is how I've discovered this (not so new) feel-good drink called Organique Acai.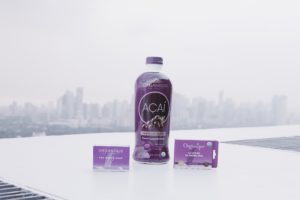 Organique Acai Products
Organique Acai is a concentrated drink supplement made of the most nutrient-dense fruit in the world, the acai berry.  Organique products (which constitutes of a drink supplement, freeze-dried capsules and soap) are made of natural, wild harvested acai berries from the Belem region in the state of Para, Brazil where "cream of the crop" acai is grown.
It offers lots of health benefits such as glowing skin, energy boost, healthier heart, lots of antioxidants and stronger immune defense.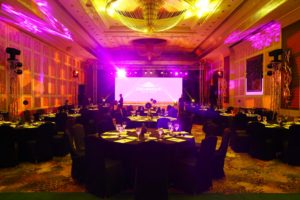 On July 28, 2016 at the Makati Shangri-la, Organique Acai launched their newest celebrity endorser: supermodel and role model Tweetie De Leon Gonzalez. Coinciding with the launch is the unveiling of the brand's newest packaging that incorporates a simple yet elegant nature-inspired design. According to Organique Acai owner Cathy Salimbangon, Tweetie was a personal choice because she exemplifies the brand's core values. She further added, "Tweetie has maintained a healthy lifestyle, and at the age of 52, is now reaping the benefits. She is a working mother of four who not only built herself a career as a supermodel, but as a businesswoman as well."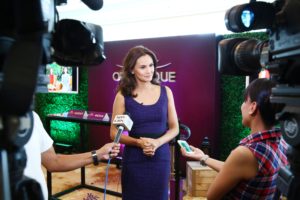 The Organique History
Organique officially began five years ago with husband-and-wife team Elton and Cathy Salimbangon, who were working in the United States at the time. The hectic schedule left them feeling chronically sluggish and stressed, until Elton found a job with an organic juice manufacturing company in California and discovered the need to incorporate a healthy lifestyle into their busy schedules. Cathy was working as a registered nurse, and noticed that they too seemed frustrated with not having the time to take better care of their health. The couple saw an opportunity to create a beverage that would supplement people's daily health needs without having to sacrifice time or budget. After putting in the research work, they decided to go for it.
In 2010, Elton and Cathy dropped their lives in California and set up Organique in the Philippines. They first sold the bottles door to door, until it was made available in drug stores and supermarkets. A quick Google shows the many wonderful health benefits of acai berry, and as more and more people became aware of these, Organique gained popularity among the hardworking yet health-conscious.
As the company grew and evolved, the Salimbangons felt the need for their packaging to do the same. "In order to thrive in a global market, we enlisted the help of a top designer we met during the Organic and Natural Health Show in London last year," says Cathy. "This new label incorporates nature in a simple yet elegant manner. With this, we aim to reach consumers worldwide and showcase our premium-quality organic products."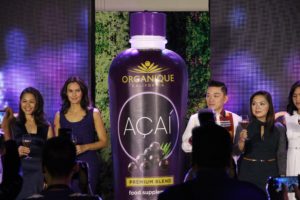 Along with the fresh changes, Cathy and Elton are planning to take Organique on a road show all across the United States in August, including New York, New Jersey, Washington DC, Maryland, and California to promote the product and increase distribution. Their TV show, Organique TV, would continue to showcase informative episodes that promote health and wellness—"not only for correction," Cathy says, "but more importantly, prevention."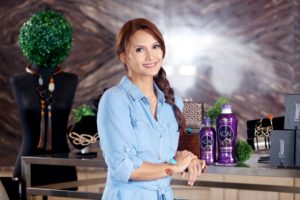 With an elegant new look and an inspiring brand spokesperson, Elton and Cathy's vision for Organique has come into fruition: it's not just a drink; it's a lifestyle. •
During the event, Tweetie also shared some of her beauty secrets:
Taking daily greens. Like any regular child, feeding me vegetables was an enormous challenge for my parents. It never really appealed to me to give earth-grown nutrition the slightest chance. It was only when I was pregnant with my first child, who has recently just turned 20, that I considered eating vegetables to ensure the good health of my baby. Since then, my day is not complete without a hefty serving of greens.
Sun protection. Sunblock is my version of American Express Card – I don't leave home without it (for the millennials, this was the famous tagline of the credit card back in my younger days). I don't shy away from Vitamin D and the sun, but I do due diligence in protecting my skin from its harmful rays.
Staying active. Exercise has been a part of my life since my mid-teens and has therefore been deeply ingrained into my lifestyle that it is now difficult to shake off. I most certainly slack off a bit at times, but I pretty much look for a sweaty challenge quite regularly. I'm addicted to the "happy hormones" called endorphins, released after a bout with heavy physical activity, that I cannot go by for long periods without a workout.
Stress-free living. We are never without stress in this world, but I am teaching myself to let go of situations I have no control over. Anxiety arrests health and happiness, and nothing is worth risking your sanity and well-being. Just pray and lift your worries to heaven. Everything will sort itself out.
Balance in everything. My key to happiness. Balance in nutrition, in exercise, in work and rest, self and others.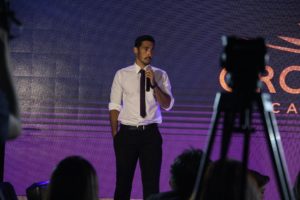 Chris Everingham, a member of Philippine Volcanoes, also shared some heathy homemade snacks with recipes that can be done using Organique Acai.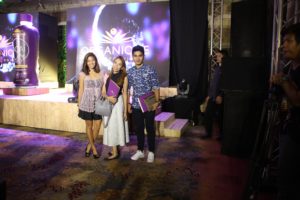 Photo with PixRepublik's Rochelle Romero and blogger friend, Cholo Mendoza
Organique Acai is available at Mercury Drug, Watsons, Robinsons Supermarket, Pure Pharmacy and South Star Drug.
You may also visit their website for more information.