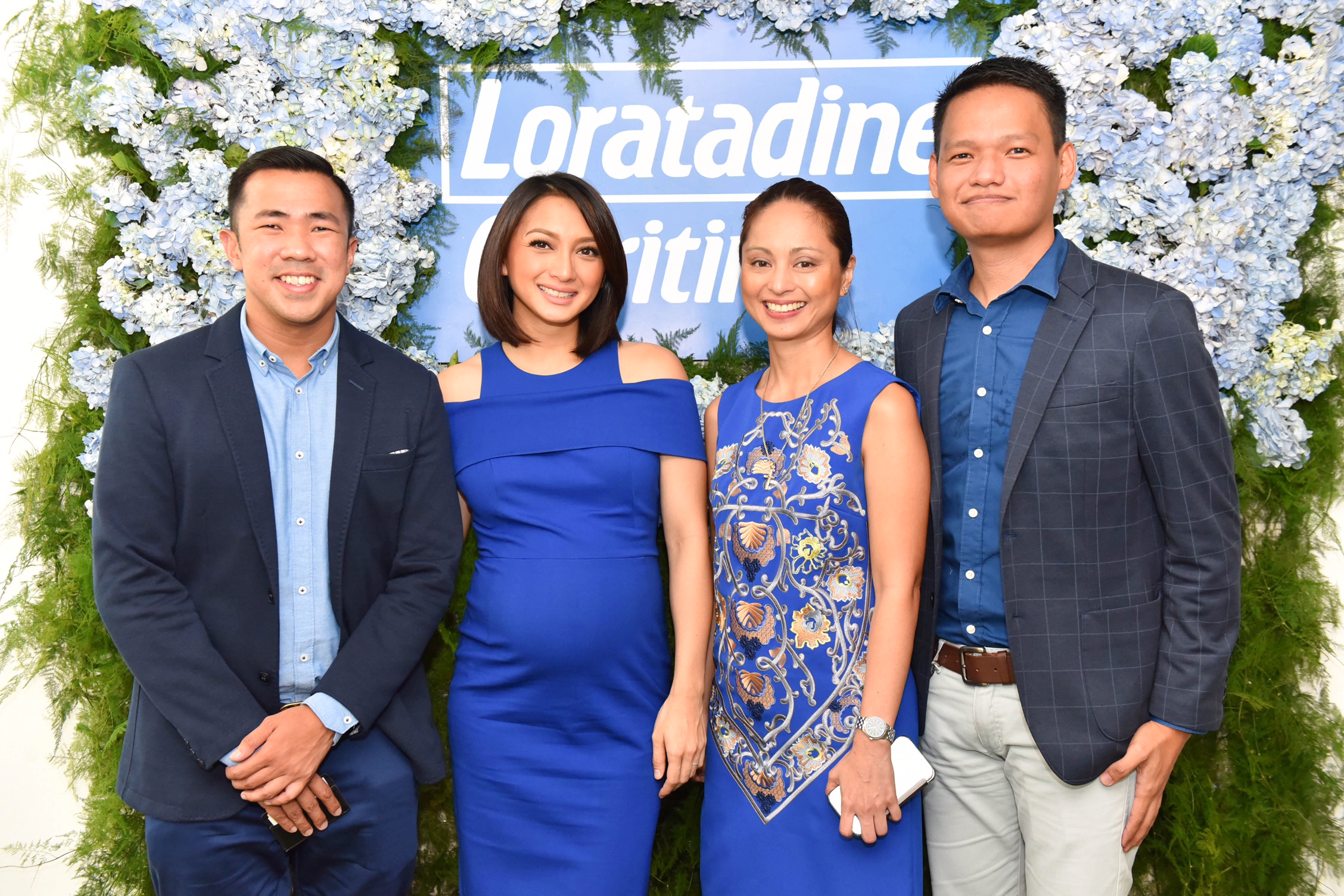 ALLERGY PEP TALK – Claritin 101 with Iya Villania
Allergy season is in full bloom once again. With the recently seen low pressure area near us, there's no doubt the weather would act up and could be pretty damn crazy and affect most of us again. It's true that allergy symptoms might be common among many people up to the point that it already gives misconception to people. Some have even thought that if you just let your allergy attacks pass, it will just run its course and go away or they might just eventually outgrow it and just be healed miraculously. While others could even dare to exposing themselves to allergens thinking that in that way, they might be able to become immune to it.
All of these myths and notions are wrong because allergies exist in different forms. Allergy attacks might vary, sometimes, you may find yourself sneezing uncontrollably, or experience a runny nose paired with watery eyes but one thing's for sure: it hinders you from living your life to the fullest and it impairs your senses.
I don't have allergies (lucky me) and so I can eat all types of food and going to all sorts of places is never a problem. My mom is a different case though. She has lots of allergies –  from food to dust, she's even allergic to pets! She has tried several medications and anti-histamines and some of them barely worked.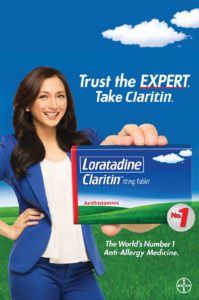 This is when I realized that we should start searching for a brand that's really meant to treat allergies and led us to discover the expert – CLARITIN.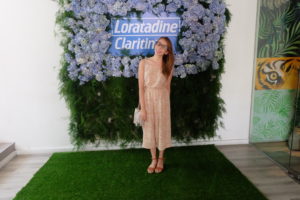 Last July 13, I attended an event held at Cafe Naya of The Palace in Bonifacio Global City, Taguig, entitled #ClaritinAllergy101.The event featured the Loratadine antihistamine as RediTabs (10 mg orally disintegrating tablets) which melts in your mouth as soon as you put the tablet in. The event also gave the audience an overview about allergy, and how Claritin remains to be the number one brand to treat allergies.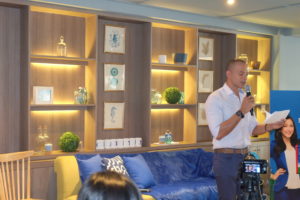 Host Paolo Abrera kicked off the agenda as he introduced Mr. Emmanuel Cruz, Claritin Brand Manager to talk about the need to know more about our allergies and how Claritin can help fight them. The next speaker was Dr. Lyra Yamat, Bayer Consumer Health Medical Advisor, who gave a more in-depth talk on allergies. She busted a few myths about allergies, talked about their real causes, and discussed how to stop their annoying effects such as sneezing, runny nose, and watery eyes, all with a good and effective antihistamine.
Mr. Cruz took the stage once again to discuss how Claritin, the world's number one anti-allergy medicine 1, continues its plight in fighting common allergies so that everyone can enjoy life's adventures, both indoors and outdoors. "What makes Claritin the best choice is its heritage and track record for the past 25 years that gives the brand an edge and a deeper understanding of the allergy sufferer. Simply put, no one knows how to treat allergies better than Claritin," Mr. Cruz mentioned.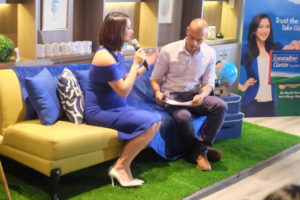 He then introduced the star of the show, Iya Villania-Arellano. As a host, commercial model, wife, fitness buff, and soon-to-be mother, she's filled with activities the whole day. On top of everything, she has to deal with a lot of allergies. She shared how allergies have always affected her growing up. "I was long hindered by dust, dander, and pollen. Even recently, I have been allergic with my husband's cat," she said. However, she added that because she's always motivated to push herself to her limits, she doesn't let anything stop her. Good thing she always has Claritin to rely on and to keep her functioning at her best. Now she's no longer scared of her allergies. "Thank goodness for Claritin!" she said.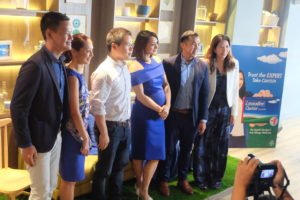 Iya went on to talk about how Claritin has been her most trusted anti-allergy brand ever since she was a kid growing up in Australia. Nowadays, she trusts Claritin to help her get through all her exercises and duties without worrying about allergies. "Nothing can stop me now and I don't let anything do so," she shared. Iya also shared how Claritin RediTabs, with its Peel-and-Pop packaging and instant effect, helped her husband during an allergy attack while driving. "He couldn't believe that it was so easy to use. It was so effective!"
#ClaritinAllergy101 put to light everything we need to know about allergies and how Claritin never fails to address them. With its proven effect, safe formulation, and user-friendly packaging, it's no wonder it's the world's leading anti-allergy medicine. Trust the expert on allergies. Take Claritin.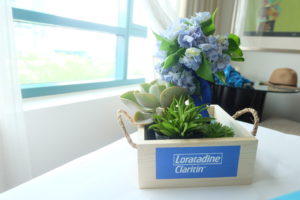 The session ended with a pocket garden making activity, done allergy-free with the help of Claritin. I'm glad I got to take a home a pot of flowers and succulents because that made my mom  really happy! Good thing I have a bag of Claritin tablets with me because I also got to treat her allergy attacks after, yikes!
So guys at any given time that you suspect that an allergy is acting up on you, you know the drill – trust only the expert on allergies. Take Claritin.
For more information, follow @claritinphilippines on Instagram.