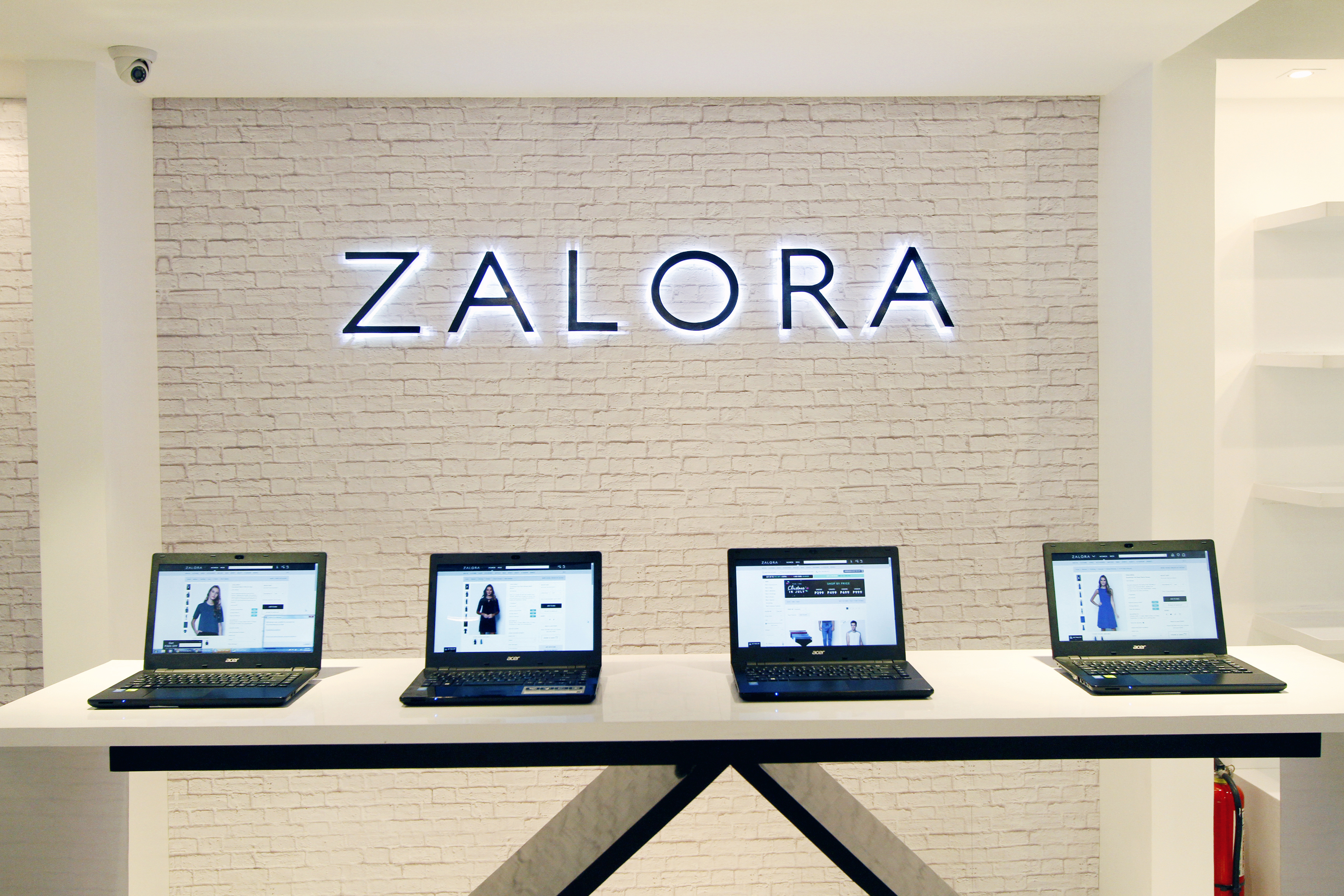 From Clicks to Bricks: Zalora Opens Up their Newest Pop Up Store
Heads up Zalora babies! The new Zalora Pop Up Store is now OPEN! 
Last July 27, I was invited as guest at the Zalora Pop Up Store's grand opening at C3, Lower Ground Floor, Bonifacio High Street Central, BGC, Taguig City. It was a fun-filled event attended by models, celebrities, online influencers, bloggers and media people. I've been a huge fan of Zalora and as their ambassadress, seeing their new collection of fashionable pieces in person is like a dream come true. I mean, who wouldn't want to fit the clothes first before actually buying them?
Merging the traditional brick and mortar store with the convenience and modernity of online shopping, ZALORA marks the 2nd year of its annual pop-up store. The store reflects modernity both in its operations and design. The e-commerce store's flagship is simple, sleek, and spacious, enabling shoppers to see everything at a glance. Upon entry, they are greeted with an extensive yet carefully curated selection of apparel, shoes, and accessories, which showcase the latest collections. The items are a mix of ZALORA's own private labels designed by in-house designers in Singapore: ZALORA, Something Borrowed (my personal fave), and 24:01, together with other labels that fashion-forward consumers are sure to love.
"In line with our goal to educate more Filipinos about online shopping, ZALORA is introducing our second pop-up click and mortar store in BGC, a major part of our omni-channel approach to build confidence in a new way of shopping and in a young brand like ZALORA. Last year's pop-up store allowed us to get many traditional customers to try online shopping, and eventually become loyal ZALORA customers. We are excited to do the same this year, with an even bigger, better pop-up store," says Paulo Campos, ZALORA CEO and Co-founder.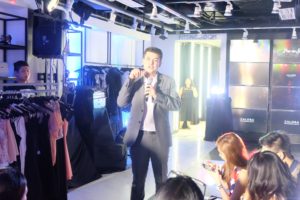 To ease shoppers into the world of e-commerce, the pop-up store serves as a venue where they can see, touch, and try the items on, just like in a traditional store. The twist however happens upon check out. Instead of a cashier, shoppers are faced with several screens and tablets, where they can experience the ZALORA online shopping process, from payment to shipment. They can also use their phones via the ZALORA app to scan their desired items and check out from there as well. Customers walk out of the store bag-free, and with newly acquired knowledge of online shopping which they can continue at home in the future through their desktops or by downloading the Zalora app. The pop-up store appeals to both ZALORA veterans, who will enjoy being able to touch and feel the items before purchasing. It also serves as a fun and educational place for curious first-time online shoppers.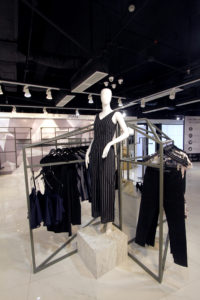 The pop-up store will also serve as the venue where ZALORA's new collections for the year will be released. It also features fun elements, like a runway where customers can walk and take photos with the cameras stationed around. A lounge area with TVs and a PlayStation is also present so that shoppers can hang out and enjoy the overall experience. Cool right?
So more about the event, here are the pieces that caught my eye and the fashion show that showcased Zalora's latest collection.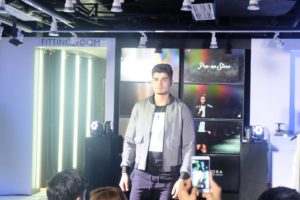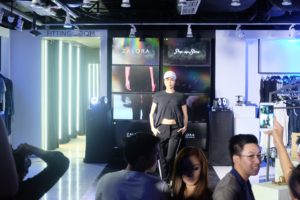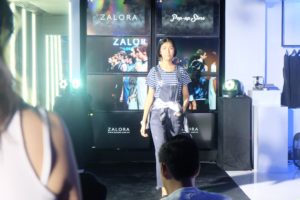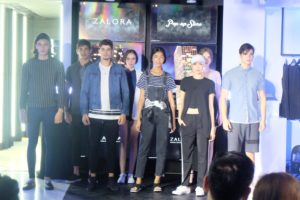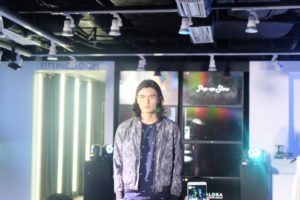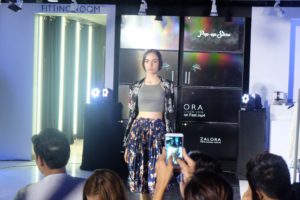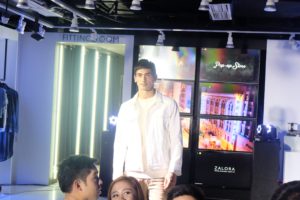 For this year's pop-up store, ZALORA is partnering with MasterCard, Globe, and Sony. There are also exciting offers awaiting MasterCard cardholders, Globe subscribers, and Sony Xperia Lounge members, when they shop at ZALORA.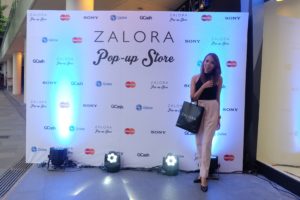 The Zalora Pop Up Store will be in BGC until January 2017 so make sure you sched your Zalora trip asap!
PS. Zalora is launching their #MMAZM – Make Me A Zalora Model Campaign. Follow zaloraph on Instagram for details.
###
ZALORA PHILIPPINES 
KEY MILESTONES
2012
Launch of ZALORA
ZALORA Philippines started in February 29, 2012, which was actually a leap year. What began as an e-commerce site carrying 30 brands and 2,000 SKUs has now grown to become Asia's leading online fashion destination with over 1,000 brands and 11,0000 SKUs.
2013
Launch of ZALORA App
With consumer behavior showing a prominent shift to smart phones, ZALORA developed their mobile app to constantly enhance customer experience. Much like the site, the app is easy to use and optimizes uses journey. As a result, today, the app brings in almost half of the total orders, and is one of the highest rated apps in the Philippines.
2014
Launch of ZALORA Express 
Because order volumes and customer base continued to see explosive growth from all over the country, ZALORA Philippines launched its own in-house delivery fleet. This allowed ZALORA Philippines to reduce delivery lead times across the archipelago, so that even customers living in the most far flung areas would experience the same shorter delivery times, specific delivery days, and even a returns pick up service.
Launch of Outlet
ZALORA introduced its Outlet section onsite for heavily discounted items. To ensure fashion for everybody at all price points, bargain-loving customers can shop the Outlet even when it isn't sale season.
Pop-Up Shop, 3 Day Sale 
For their second year anniversary celebration, ZALORA Philippines held a 3 day sale at their Pop-Up Shop in Glorietta Mall. Fashion items from ZALORA's partner brands were sold at huge discounts. ZALORA wanted to treat its customers by giving them the same great experience offline as they enjoy online, albeit for a limited time.
Launch of ZALORA Private Label
ZALORA launched its eponymous private label collection to provide customers with a wide range of high-street fashion at affordable prices. The collection is designed in-house at ZALORA's regional headquarters in Singapore, thus it is always on-trend without forgetting local roots and Asian authenticity. For example, ZALORA's 'Lunar New Year' collection shows a cross between traditional and contemporary while looking fashion-forward. In effect, ZALORA transforms from not only being a fashion platform to becoming a fashion brand.
Launch of Marketplace
ZALORA Marketplace was introduced as an innovative business model, which initially allowed new businesses and independent boutiques to sell their products alongside internationally renowned brands. Through Marketplace, ZALORA has been able to partner with, educate and grow the businesses of thousands of MSMEs. However, with its virtual inventory system and easy drop shipment process, today, even the biggest local brands make use of ZALORA's original online platform. This has allowed ZALORA to provide its fashion-savvy customers with the widest curated assortment possible. ZALORA is also in the early stages of international drop shipment, allowing it to carry brands from Hong Kong and Taiwan.
Inaugural 12.12 Online Fever
ZALORA ended 2014 with a bang when it partnered with major e-commerce players across the region for 12.12 Online Fever, an online shopping event offering attractive deals for 24 hours only. Led by ZALORA, 12.12 Online Fever was part of an effort to promote e-commerce in the region by rallying 144 like-minded partners to provide consumers in Southeast Asia its own version of Cyber Monday. 12.12 Online Fever is now ZALORA's biggest annual sale, showcasing more brands and juicier deals each year.
2015
First ZALORA Pop-Up Store in Shangri-la Mall
ZALORA Philippines opened its first Digital Pop-Up Store in 2015 at EDSA Shangri-la Mall as part of their omni-channel approach to reach new customers. The Pop-Up store was launched as an initiative to educate customers on the benefits of online shopping. Customers were given access to ZALORA Philippines' extensive catalogue but with the added benefit of being able to see and touch the products they want before they decide to make a purchase. Check-out is done online, and items delivered straight to the customers' doorsteps.
Inaugural Christmas in July
ZALORA Philippines launched their biggest annual mid-year sale coined Christmas in July, offering huge exclusive deals and promotions for a limited time. The idea was to make sure customers would be able to grab their favorite stylish pieces at holiday prices even before the December sale season.
Warehouse Move to Carmona 
Anticipating explosive growth, ZALORA Philippines transferred to a new warehouse in Carmona, Cavite with a 10,000 square-meter (sqm) facility and a storage capacity of about 2 million items, more than double its current capacity of 700,000 items in its Paranaque warehouse.
2016
Inaugural ZALORA Style Awards
In celebration of ZALORA Philippines' fourth year anniversary, the first ever ZALORA Style Awards was held to honour the country's key players in fashion. With the overall goal of recognizing local talents for their achievements and contributions in the fashion industry, ZALORA Philippines together with an expert Board of Judges awarded five individuals across five relevant categories. The ZALORA Style Awards is among one of ZALORA Philippines' efforts that aim to contribute to the growth of the local fashion industry.
ZALORA Pop-Up Store 2.0 in Bonifacio High Street
ZALORA Philippines launched its second Pop-Up Store at Bonifacio Highstreet, following a successful run last year. On top of the digital and fashion aspects, which they retained from their first execution, there is an added lifestyle concept, complete with an interactive runway, lounge, mobile café and several pocket events throughout the year. ZALORA's second Pop-Up Store not only aims to similarly convert traditional customers to online shoppers, but moreover, create a social and collaborative space that brings e-commerce to life.