My hairstyle journey has been pretty complex. I've treated my hair so many times and it has been trimmed and coloured in different ways. As a blogger, I've also done all kinds of curls and have used all sorts of chemicals just to make sure I get that perfect hairdo whenever I go to events or do various kinds of activities. While I've exerted a lot of effort in maintaining a fine skin and a healthy hair, I've tend to neglect that essential part where my hair strands are based – my scalp.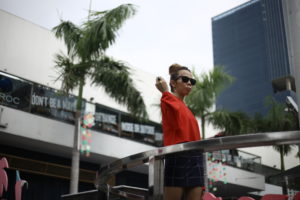 Luckily, there are new products in town that can help me solve scalp-related concerns like flaking, dryness and dandruff. Driven by the need to limit the compromise that most of us make when it comes to scalp care and beautiful hair results, with the majority prioritizing beautiful looking hair over a healthy scalp, Head & Shoulders unveils an exciting reformulation across its entire haircare collection.
We all know what Head and Shoulders shampoo does, right? It's an anti-dandruff shampoo (and has been the number one brand ever since) that specifically targets hair skin with the promise of giving its consumers flake-free hair. Well, this time it gets even better.
Inspired by sun care formulations that optimize particle size to deliver a pleasurable feel, Head & Shoulders scientists discovered the importance of smaller size Zinc for both improved scalp and hair benefits. These smaller particles are eight times smaller to eliminate coarse particles. Additionally, smaller zinc particles:
Provide an improved lather with finer bubbles that do not pop easily for an effective clean
Deposit faster and deeper to areas where the dandruff causing fungus resides
Wash away from the hair more easily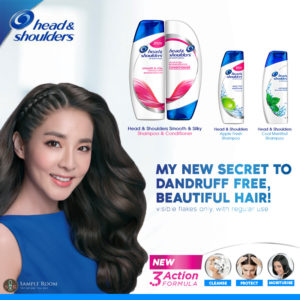 With all these discoveries, Head and Shoulders is proud to introduce their NEW 3ActionFormula. It contains the most advanced formulation to help protect against microbe causing dandruff and deliver beautiful hair results from the root. It has been tested several times and has received accreditation from the Skin Health Alliance.
The 3Action Formula stands for 3 major benefits:
CLEANSE – With gentle cleansing agents the smaller ZPT particles create a rich lather that is deeply indulgent, whilst being effective in offering best in class flake reduction.
PROTECT – Micro-Zinc Dandruff actives go deeper into the places where the dandruff causing fungus resides, for longer lasting dandruff protection and defence against oxidative stress
MOISTURISE – The 3ActionFormula leaves the hair fibers feeling soft and instantly hydrated thanks to active ingredients that lock-in moisture for noticeably smoother, softer hair that is more manageable and beautiful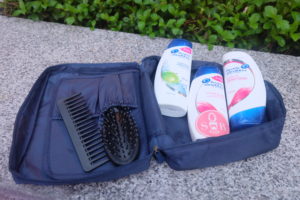 This package from Sample Room PH contains a comb, a personal mirror, a hair brush and the three new products from Head and Shoulders: Smooth & Silky Anti-Dandruff Shampoo, Smooth & Silky Anti-Dandruff Conditioner and Apple Fresh Anti-Dandruff Shampoo.
I thought the previous Head and Shoulders variants are good but I'm happy they got even better. Excited to share with you the effects of these NEW Head and Shoulders products from @Sample Room PH!
For more information about the product, follow Head and Shoulders on Instagram: https://www.instagram.com/headshoulders/?hl=en