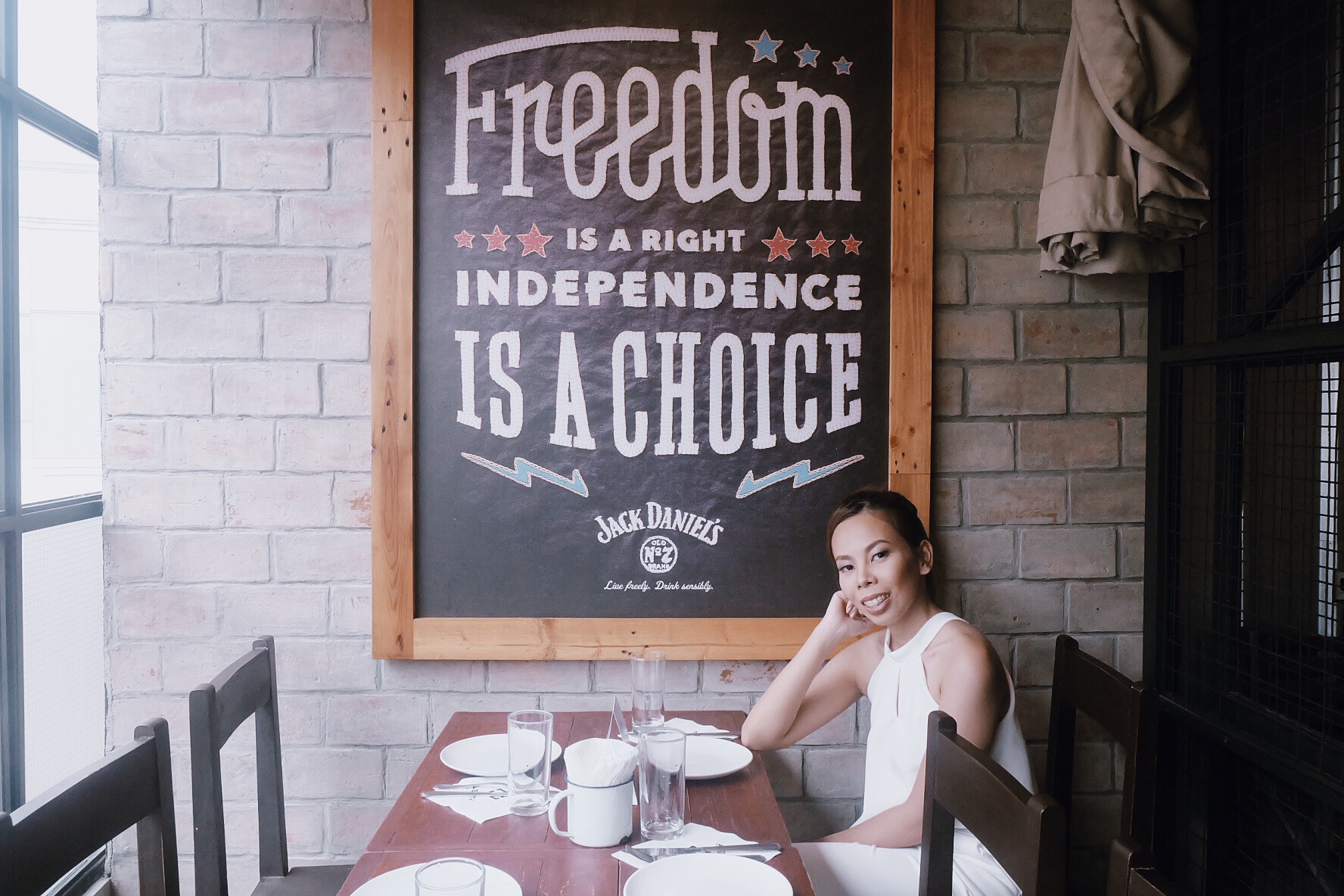 Wander With Me: #SHAISBLOGLAUNCH Party + Giveaway
It's been two weeks since I formally launched my blog and I still feel elated about it! I remember a few months ago, I am at lost whether creating my own site is a good idea or not. The blog works sound tedious and with all my scheduled activities and responsibilities at hand, writing seems to be another pile on my work load. I prayed earnestly and when I started receiving numerous invites from companies and PR agencies and when stories started popping out of my head, I thought the angels were giving me big nods.
And so, hello blogging journey.
Fast forward to August 15, I finally decided to make the newly-constructed page live. I had around 20 stories up – events, reviews and a few interesting stuff. I believe it was a success with the layout and content organized and presented neatly just as how I've planned it (credits to Nonah Li for doing a good job). I'm happy I got hundreds of notifications – all good reviews and cheers from family, friends and followers who have been very supportive since Day 1. Thanks mga bes!
Last August 20, I had a formal launch, an event called #shaisbloglaunch party. I invited family members, PR friends, former classmates, blogger friends and other people who have been instrumental in my personal and writing journey. I wanted it to be just a homey, very relaxed affair with good food, drinks, a round of music and a few freebies from my brand sponsors and of course, from Shy Shop. We also prepared raffle prizes and loot bags for everyone to take home.
Here's a photo-heavy post (huge thanks to Lion Vs Sheep events for helping me organize everything) that will show you a glimpse of what happened during my BLOG LAUNCH PARTY in Liberty Asian Refuge + Bar. You can also watch that beautiful video (scroll down, baby) prepared by Insel Culla.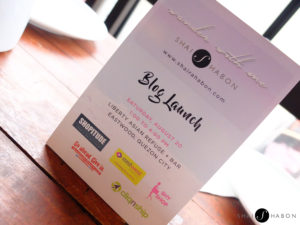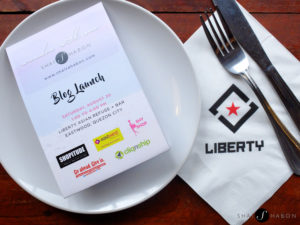 Love the table set up and the whole vibe of this place! Liberty is such an instagram-worthy spot!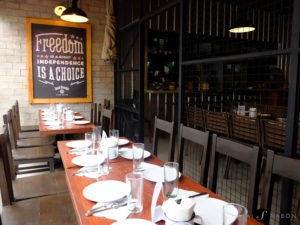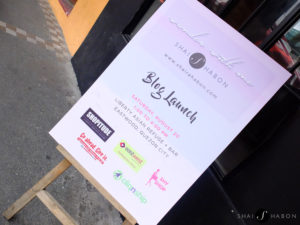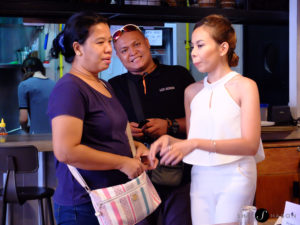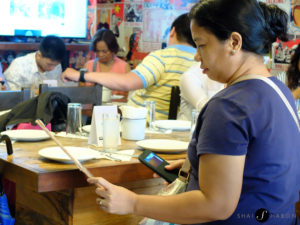 Hello to Ate Elma from Ateneo Tulong Dunong! Guys, please do click the donate button on the right side of  this page to know more about TD and how they help scholars (just like me!)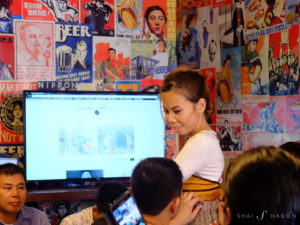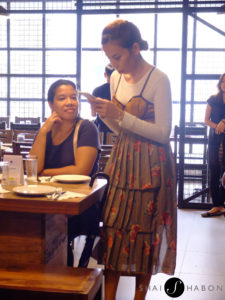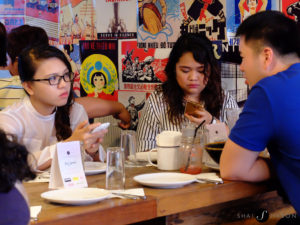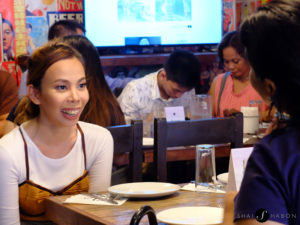 'Di ako masyadong masaya dito ano?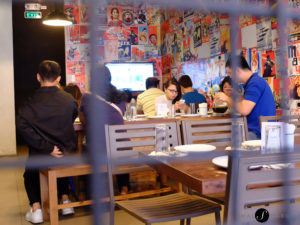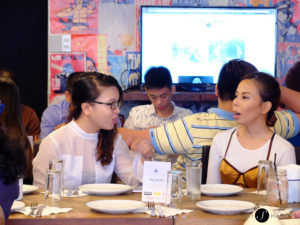 Small chitchat with my friend Momo of http://momoalamode.blogspot.com/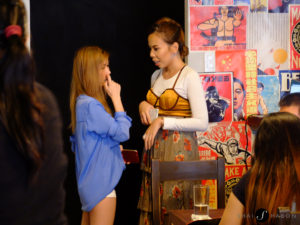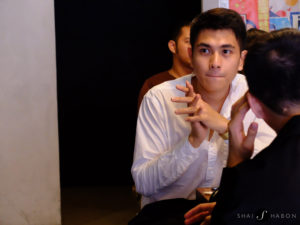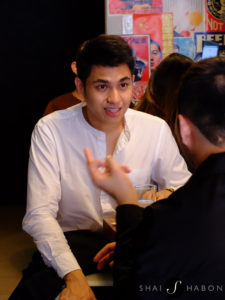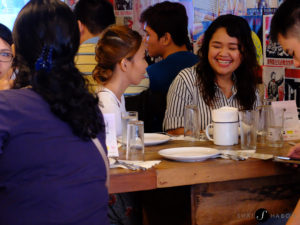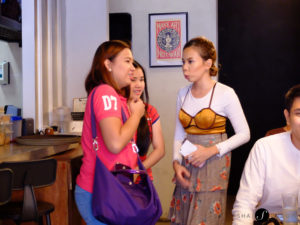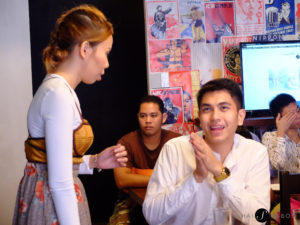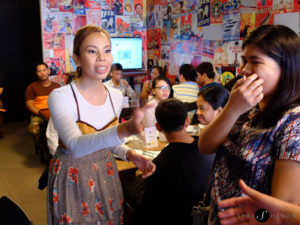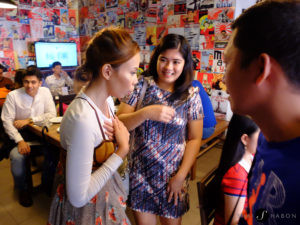 I decided to free up seats for some of my Instagram followers and here they are! Thank you  Arra for celebrating this event with me!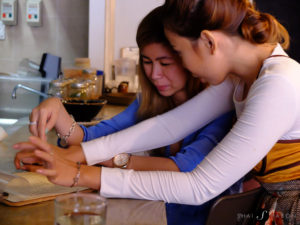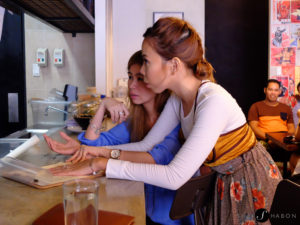 Sweet talks with Shopitude owner Diane Perez and partner Roi Andaya. They spoiled the guests with free, freshly baked brownies from Panaderos.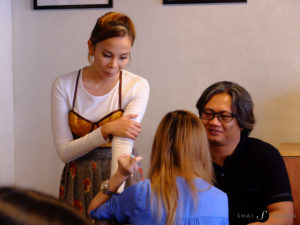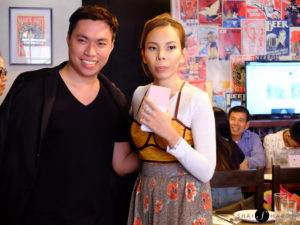 Hi Ian!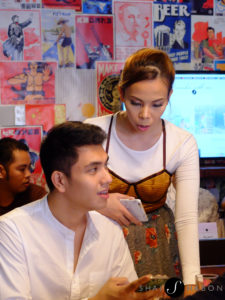 Enjoying the afternoon with my MA friend, Ryan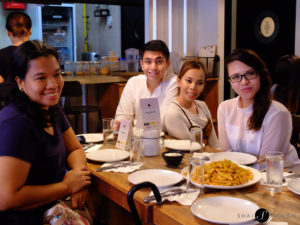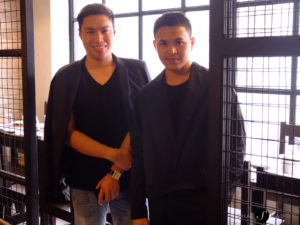 Fashion stylists Ian Castillo and JM Gumatay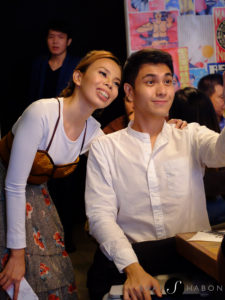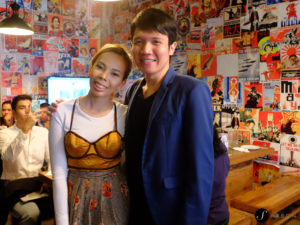 Loving all the Tita vibes with fashion stylist, Jed Ypaguirre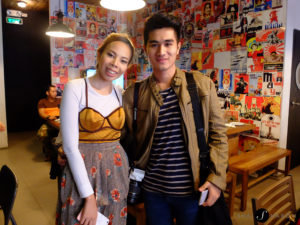 Cutie alert: With my blogger friend and occasional photographer @dpocholomendoza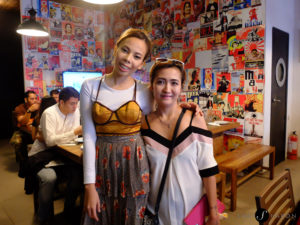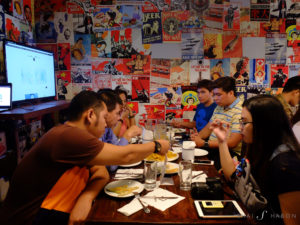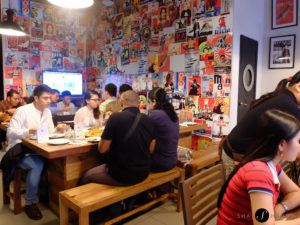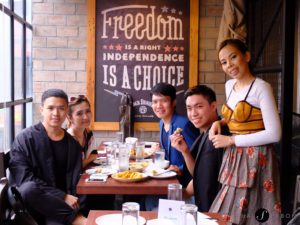 My SOFA friends are the bomb!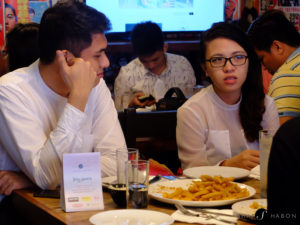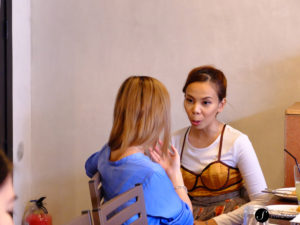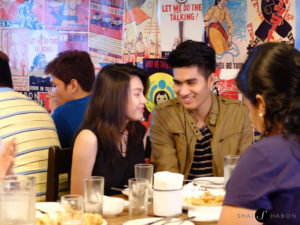 BFF influencers Mariane Lim and Cholo Mendoza loving the food and the ambiance.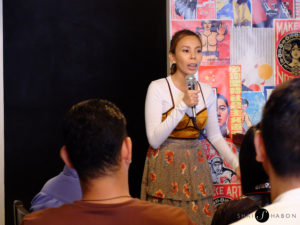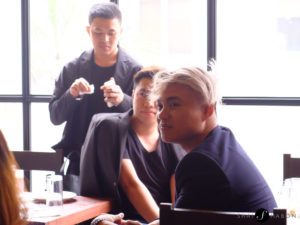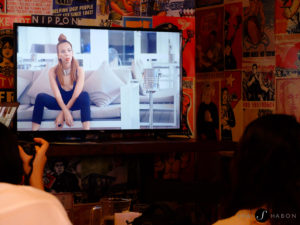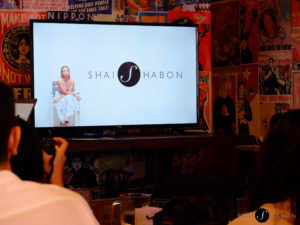 Oh and I showed my shoot BTS! Thanks to UNAROSA for doing this collaboration with me.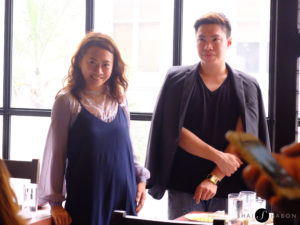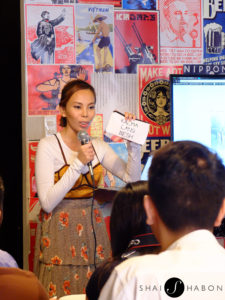 Love this "Kalma Lang Besh" tarp wallet from Miss Bella Mode!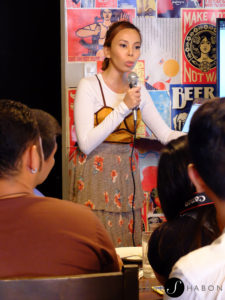 AND HERE ARE THE RAFFLE WINNERS!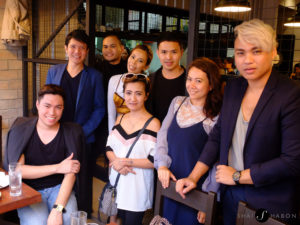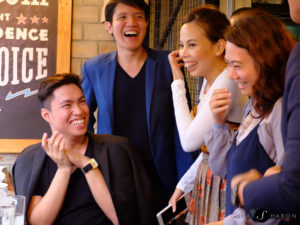 Of course, we could not miss the food! We got all kinds of veggies without the veggie taste! I swear, these meals taste like real meat (plus Liberty's mocktales are the best!)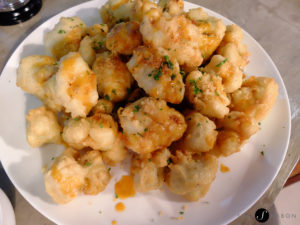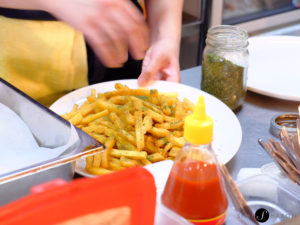 YASS! I am really happy I got to share this new venture with you. My blog's title is "Wander with Me" because it is not just about my personal story, it's my journey with YOU. It might sound MADRAMA guys but believe me, I don't want this blog to be just any other blog. I want you to be able to learn new things and find stories that you can relate with.
Of course, this could not end without me thanking all the people who have helped me bring this "passion to life". My site developer Nonah Li, my blog shoot photographer Aeron Almoneda, my blog shoot stylists and my ever supportive SoFa friends – JM Gumatay, Carl Pabilona, Ryan Gullem, Jed Ypaguirre, Ian Castillo, my HMUAs Alan Bolivar and Aiko Villaruel. I'm also very grateful because my blog launch event turned out well. I owe this to you girls – Rizza Villaflor and Lace Tiburcio of Lion Vs Sheep events. Thanks also to Liberty Asian Refuge + Bar for the good food and the wonderful event set up.
I'd also like to thank my sponsors for spoiling me and my guests – Shopitude, Eastwest Bank (Tandang Sora branch), The Cream Factory, Cliqnship and Missbellamode.
Lastly I wanna thank my family and friends who shared this wonderful afternoon with me. Nakakaiyak guys! To my mom, dad, boyfriend Allan and all my friends who came to the launch and those who have sent me cheers and congratulatory messages via text, PMs and IG messages, THANK YOU. My blog may not be a big deal for some but still thank you because you all made me feel special.
Certainly, this is "God at work" and I couldn't ask for more. 
Again, I want to encourage you to take some time to look through my new website! My goal is to make stories and features every week so that every time you browse through it, you'll see something new. I have been dreaming, praying and hoping this day would come…and it is finally here!
LET'S CELEBRATE.
I wanted to thank all my blog readers especially those who have been super sipag in dropping comments and sharing my articles. There are so many of you out there! I am putting together this giveaway to have a little fun and spice things up!
GIVEAWAY MECHANICS
Follow @shairahabon, @shyshopii and @missbellamode on Instagram
Like my FB page – www.facebook.com/shairahabonblog
Comment "DONE" on this post and share with me your thoughts about the launch and why you want to win this giveaway
PRIZES
Two winners of the following items:
1 Tarp pouch from Miss Bella Mode
1 SONY headset 
1 Loreal White Perfect Moisturising Day Cream
1 Travel Toiletry Kit from Shy Shop
1 Maybelline Creamy Matte Lippie
1 Braided Belt
1 Pair Korean Socks 
Don't forget to follow all the mechanics! Winners will be announced on September 30.
Good luck and thank you for reading this post! Excited to hear from you!
XX,
Shai