Makeup Wanderlust: Dearberry Philippines' Blog Con
I've been a Korean makeup fan for as long as I can remember. So long that I can name a lot of Korean brands and their K-Pop ambassadors from singers to Koreanovela stars, haha! But yes, when it comes to beauty, Koreans have been known for two things: 1. that glorious skin and 2. simple, natural looking makeup. This is why when I learned about Dearberry, I got really excited. I thought I can't wait to put my hands on these beauty stuff!
THE PRELUDE
Dearberry is a Korean skincare and cosmetic line (2 lines in 1 label, YAS!) which was first launched in Seoul, Korea last year. Personally, I love how they've positioned their brand as an "affordable high quality cosmetics line made with ingredients from nature ".
Talk about NATURAL INGREDIENTS, the "Berry" (in Dearberry) stands for the so-called "Supercritical Berry Complex" which consists of 8 types of berries namely cranberry, acai berry, blueberry, strawberry, aronia berry, raspberry, blackberry, and elderberry. Apart from that, Dearberry products also contain Gigawhite Complex and Niacinamide that are good in keeping the skin bright, flawless and blemish-free.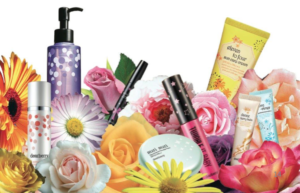 "Dearberry" sounds a pretty cute name – it's like mixing sweetness, daintiness and all kinds of quirkiness in one organic blend, VERY KOREAN!
I've learned a lot about Dearberry through blogs and other web channels and most beauty bloggers say that the products are so good and affordable that you wouldn't mind adding all of the variants in your makeup stash. I've also seen several online shops selling tons of these items so when I got an invite to Dearberry's very first bloggers' con, I know I shouldn't say no. Interestingly, prior to this event, I received a message from Shaula Leong, Dearberry's Marketing Manager (Philippines). She asked me if they can sponsor my Meet and Greet activity, which happened last August 30 at 7 Flavors Buffet, San Juan. OF COURSE YES NA YES! So finally, I got a mini brand preview and I'm happy that me and my guests got to take home Dearberry samplers.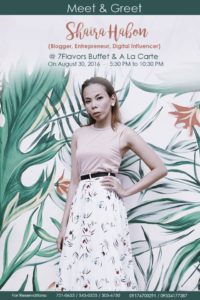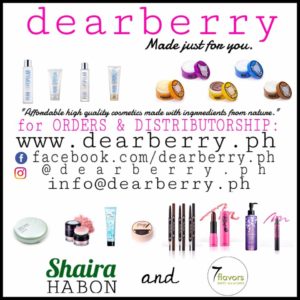 THE B/VLOG CON
Fast forward to September 3, the day we (beauty bloggers and bloggers) were all waiting for. When I first saw the huge pile of Dearberry products on the table , I got stunned and overwhelmed. Geesh, I got all my beauty needs in one place! From facial wash, toners and night creams to blushers, mascaras, liners and of course, LIPPIES, Dearberry just got everything for US GIRLS! You'll never imagine how happy and giddy I am as we walk through each Dearberry item (Thank you Odie and Marika of BamrockMDSG for doing a really good job!).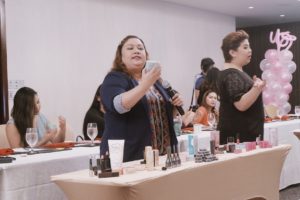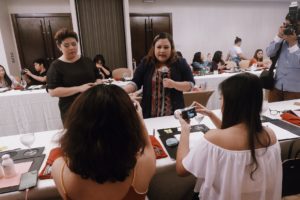 Each product was introduced, swatched and tested and yes, our duty was to make sure we got snaps of every single thing!
Now, brace yourselves because the next series of photos will make you lust for Dearberry goodies! I will not explain all the products (and their uses) yet, because I'll be doing a more detailed review soon but let me just give you a preview of my favorite picks!
DANBI PRODUCTS
So this is a premium skincare label under Dearberry which aims to target different skin concerns such as dryness and aging. The Danbi mists and toners are perfect for those girls with sensitive skin because they contain all the natural essences to keep our skin healthy and moisturized.
PS. Don't you just love their packaging?
LIPPIES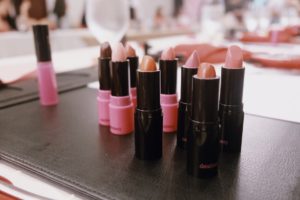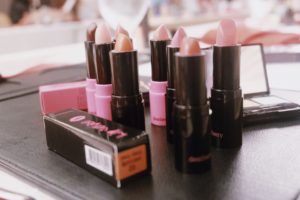 Dearberry has a variety of lipsticks and lip colors but my favorite is the Flirt line. The variants from this line are a bit pigmented and they produce a bright and full finish.
LIP BALMS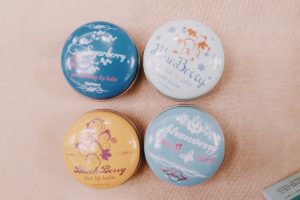 Flavoured lip balms, yas!
EYE SHADOWS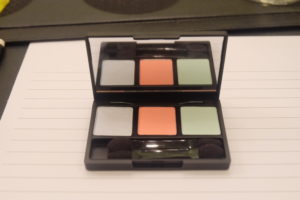 This Rock It eyeshadow palette is the bomb. I'm certainly loving the shimmer effect and I love the fact that it's not overdone. You'll still get the natural look after a few dabs.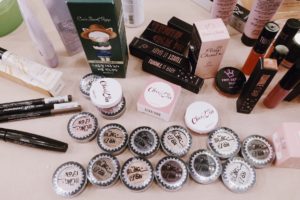 There are single eyeshadow shades too. The Bling it On eyeshadow comes in 20 lovely shades and of course, I'll always go with the nudes.
PRIMERS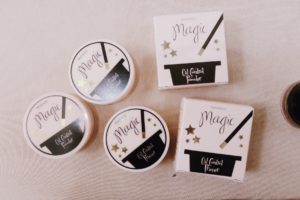 Magic PRIMERS indeed because they give the face a natural, sweet cover.
CHEEKISS LIP and CHEEK TINT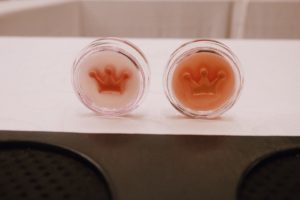 So cute! I love how handy this cheek and lip tint (Cheekiss) is. It also comes in two colors: Starburst and Berry Wine!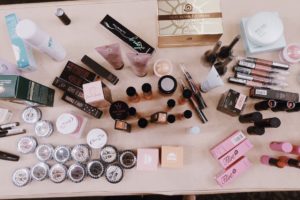 They got loads of other products such as the Rockcat Girl Eyeliners, Suri Suri powder, Snail Eye Cream, Photo Sharp Pact, Honey Flash cream and MORE and I'll be featuring each of them on my next post. What's good about this company is that they're open for suggestions as they continue to expand their product line and cater to more customers.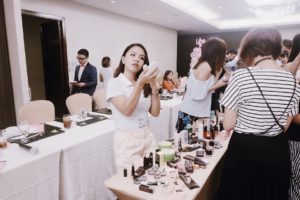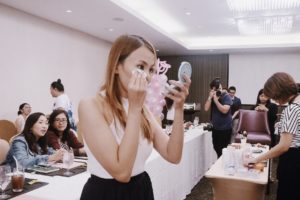 Me and my blogger friend Momo also enjoyed trying out all the products 🙂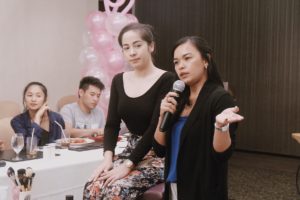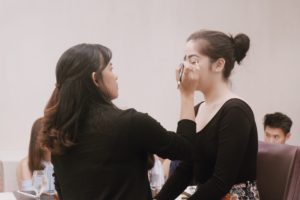 We had a free makeup lesson too and provide the Makeup Caddy review by Sample Hime and other brands. We were taught how to use Dearberry products in achieving a natural makeup look.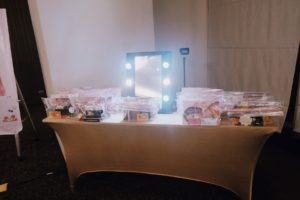 Best part of the day – taking home these loot bags full of Dearberry products and tools (okay, so apparently they have makeup tools too, super amazeballs!)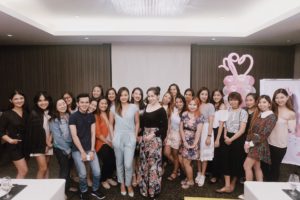 Group photo! Looking forward to meet these girls again (probably in another Dearberry event!)
Finally,  I know that most of us (girls) are makeup crazy and I'm telling you this brand is more than just a Korean makeup line. It works beyond the colors by taking care of our skin and complementing our Asian features. Dearberry products are also very user-friendly and built for quick application. Just a few dabs, a little swoosh and a few pats and you're done in 10 minutes! Amazing! Best part is (drumroll!)  – the products are all AFFORDABLE so it's not really a huge skin investment, but the returns (the effects) are DEFINITELY BIG.
So now we know that every Dearberry product is worth a try, the question is, which products would you want me to review first? Let me hear your thoughts in the comments!
PS. Treating you all girls to a Dearberry giveaway soon so stay tuned!
*Learn more about Dearberry and their product offerings through their website and social media handles:
Website: Dearberry.ph
Facebook: https://www.facebook.com/dearberrymanila/
Instagram: https//www.instagram.com/dearberry.ph
I've also recently put up my Shy Shop partner – Dearberry Store – check out this link
https://www.facebook.com/Dearberry-Marikina-927460997383587/