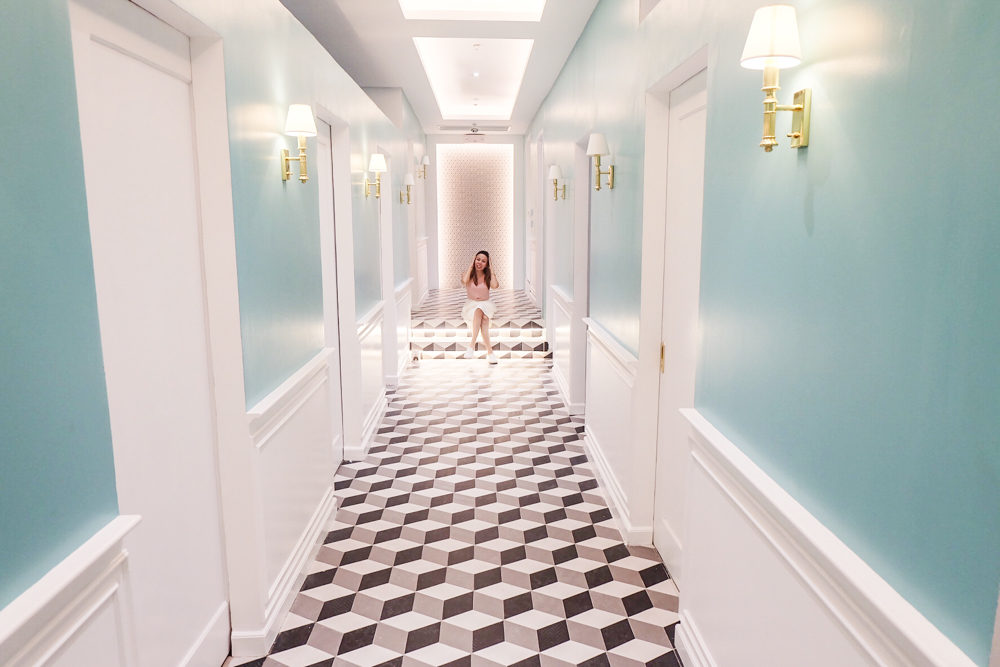 #LoveYourSkin Review: Beauty Treat with Skin 101
My skin is super duper sensitive that I easily get irritated when I get exposed to dust, dirt and all sorts of pollution, not to mention my PCOS-hormonal triggered occasional breakouts. I've been through a tough skin journey and my acne scars are a prominent testament that until now, I'm still in a battle for a blemish-free, smooth facial skin.
Just like any other desperate beauty junkee, I've tried all sorts of skin regimen and services – from topical products to derma-recommended stuff to some of the most expensive facial spas – name it and I've probably tried it. I used to go to one of the most famous derma clinics in Manila and I must admit my treatments with them improved my skin vastly. I did a lot of glycolic facials, Revlite and there was a time I even tried Fraxel (a kind of treatment for deep acne scars) which is a really expensive treatment. I even used Obagi (ZO) as my daily maintenance solution. The problem, however, was the cost. Having to deal with doctor's fee and all the medications, my skin routine has become too exorbitant for me.
Last month, I got an email from Skin 101. It's an invite for me to try some of their products and services in their newly-opened clinic in Edsa Shang. It's a blessing in disguise because I haven't had a facial for more than two months and I feel that my pores are already clogged with too much make-up and dirt from all the events I've attended.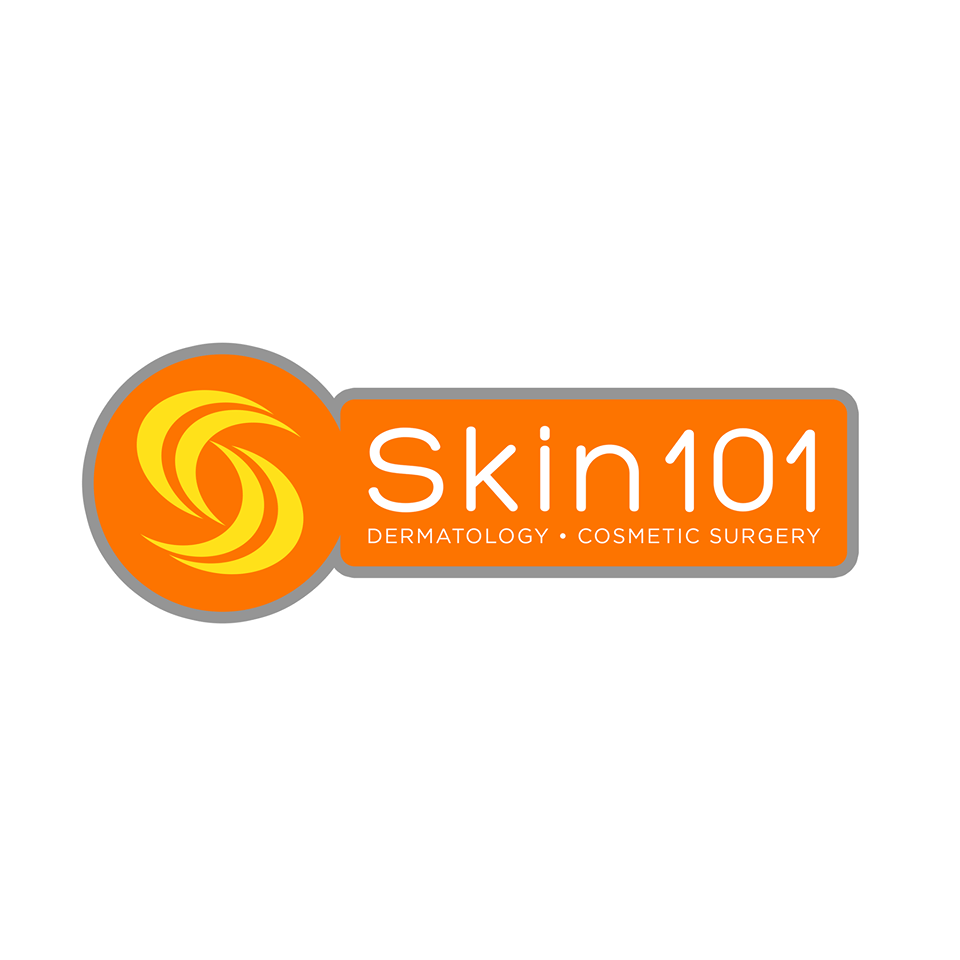 Skin 101 was established in 2004 and headed by Dr. Oliver Diaz for Cosmetology and Dr. Jennie Francisco-Diaz for Dermatology. Their clinics offer a wide array of affordable treatments and procedures performed by well trained physicians.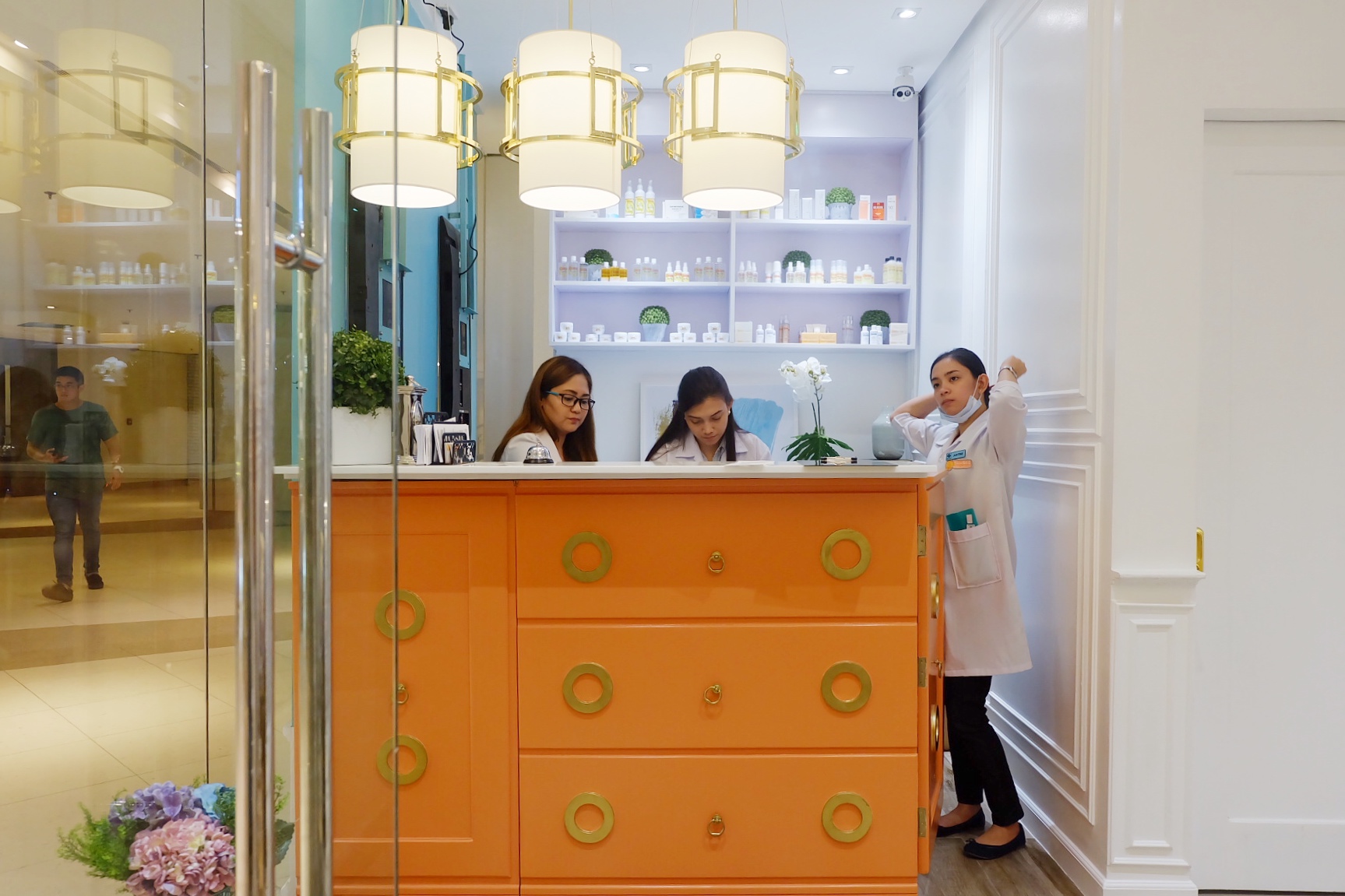 I decided to pay  them a visit last week, together with the whole fam (mom, pap, and my boyfriend Allan). I scheduled an appointment at 3 PM and glad that we came early despite the unusual (or usual) Sunday heavy traffic. We were accommodated by the receptionist and she explained to us some of their best selling treatments. All of us chose facial + diamond peel but I decided to consult with the doctor first to ask for possible treatment recommendations. During the consultation, I raised some of my skin problems like oiliness, occasional breakouts and acne scars. The doctor agreed that a facial is must and recommended for me to do Revlite. I had to ask for the price first because I know that this treatment costs a lot and I was surprised when I learned that the cost is just 3K. Wow, what a treat!
Just to give you a brief info, Revlite is a non-invasive procedure that uses beam of light as high-energy pulse to disintegrate melanin deposits. The revlite laser is applied to remove any kind of scar or discoloration like acne spots, sun tans, age spots, liver marks, sun freckles or even a tattoo. Further, the laser promotes collagen growth underneath the skin. This results in firmer and younger looking skin.
Revlite is not a new thing to me because I've tried it several times before but it just costs a lot (around 5 to 8K per session in other clinics) that I cannot do the procedure on a regular basis.
So I had my facial and diamond peel with my therapist who is also a nurse, Ms. Joy. It's a short and surprisingly, a not so painful session. I immediately saw the effect. My pores are all clean and my skin feel supple after the diamond peel.
The whole fam enjoyed their treatments too!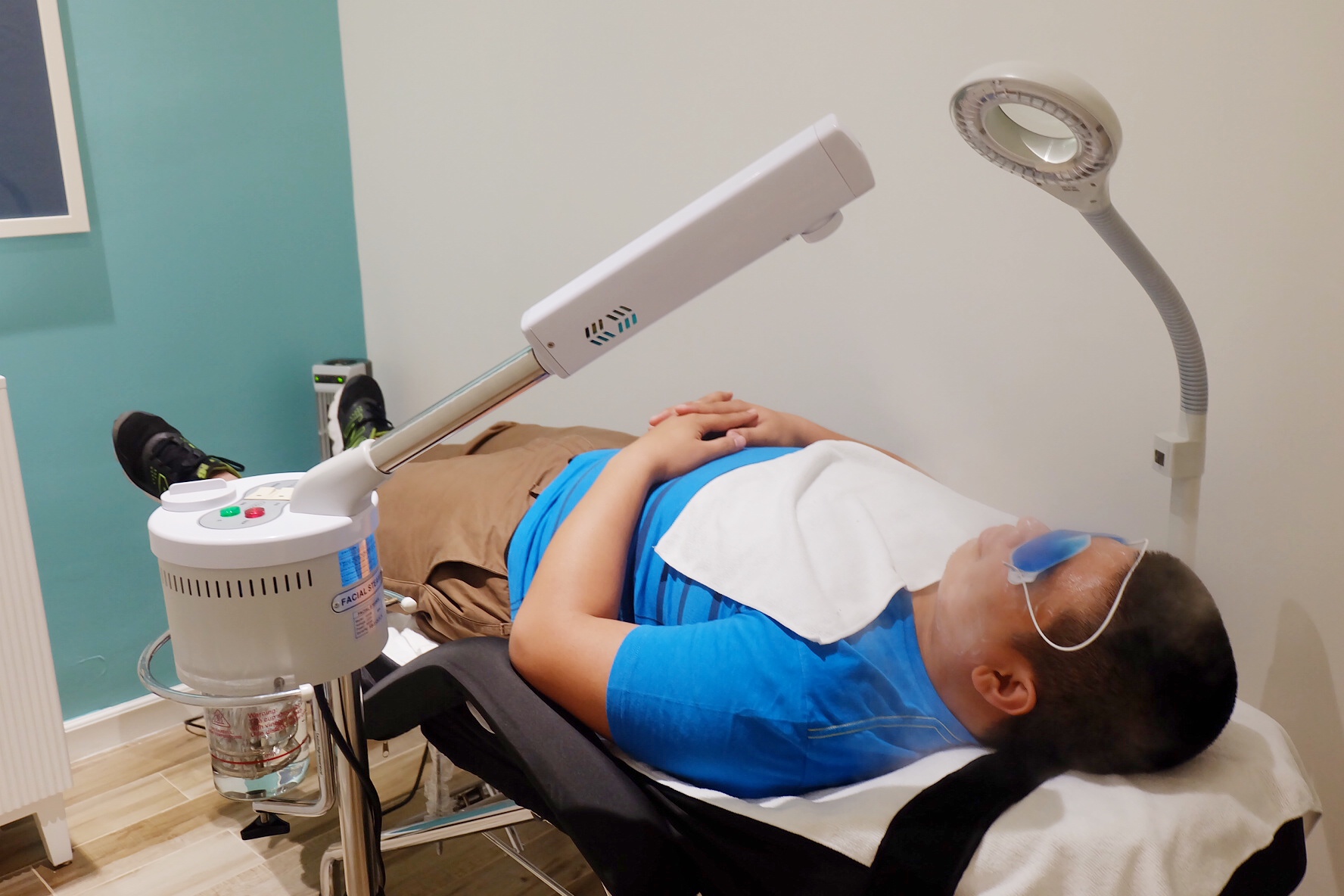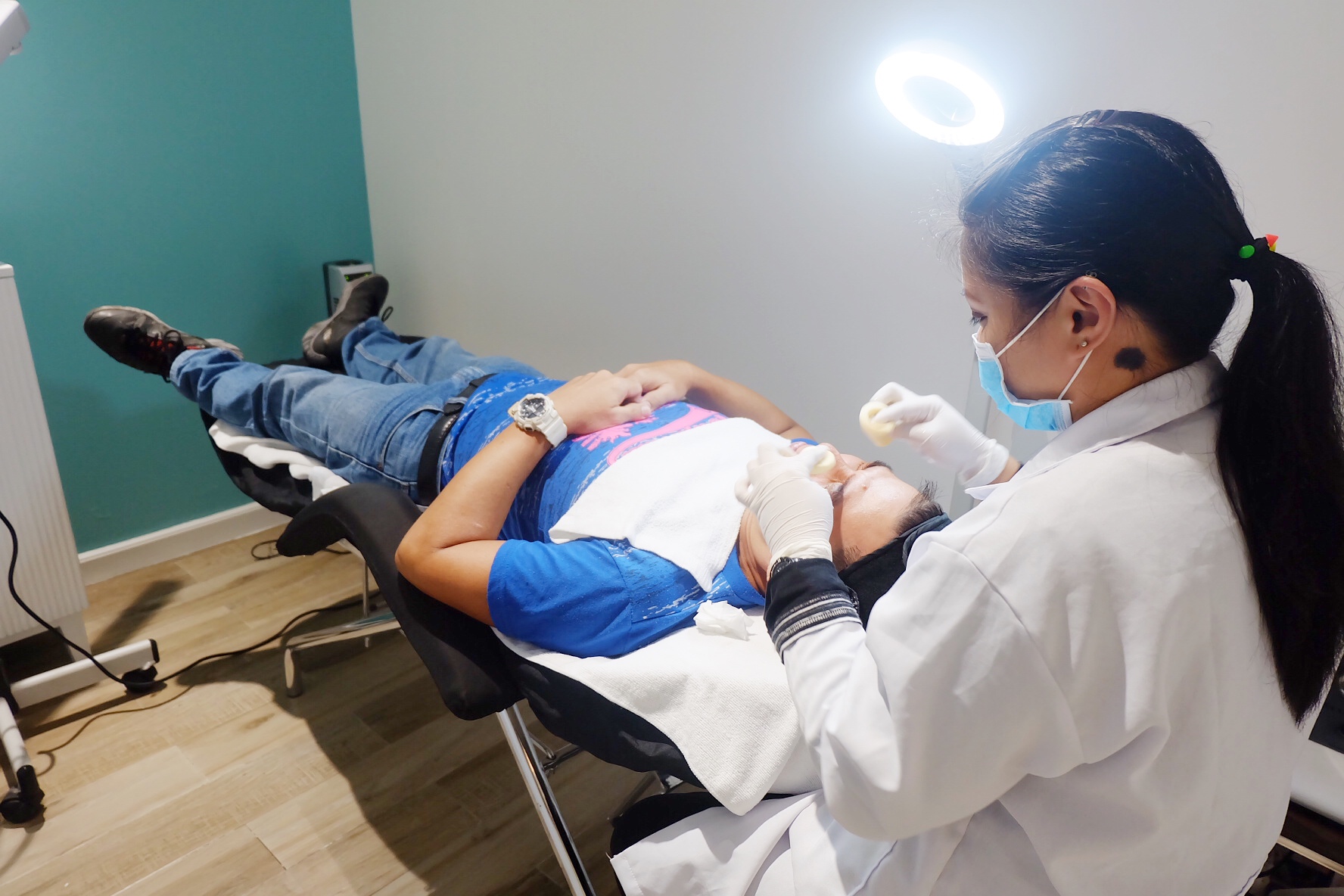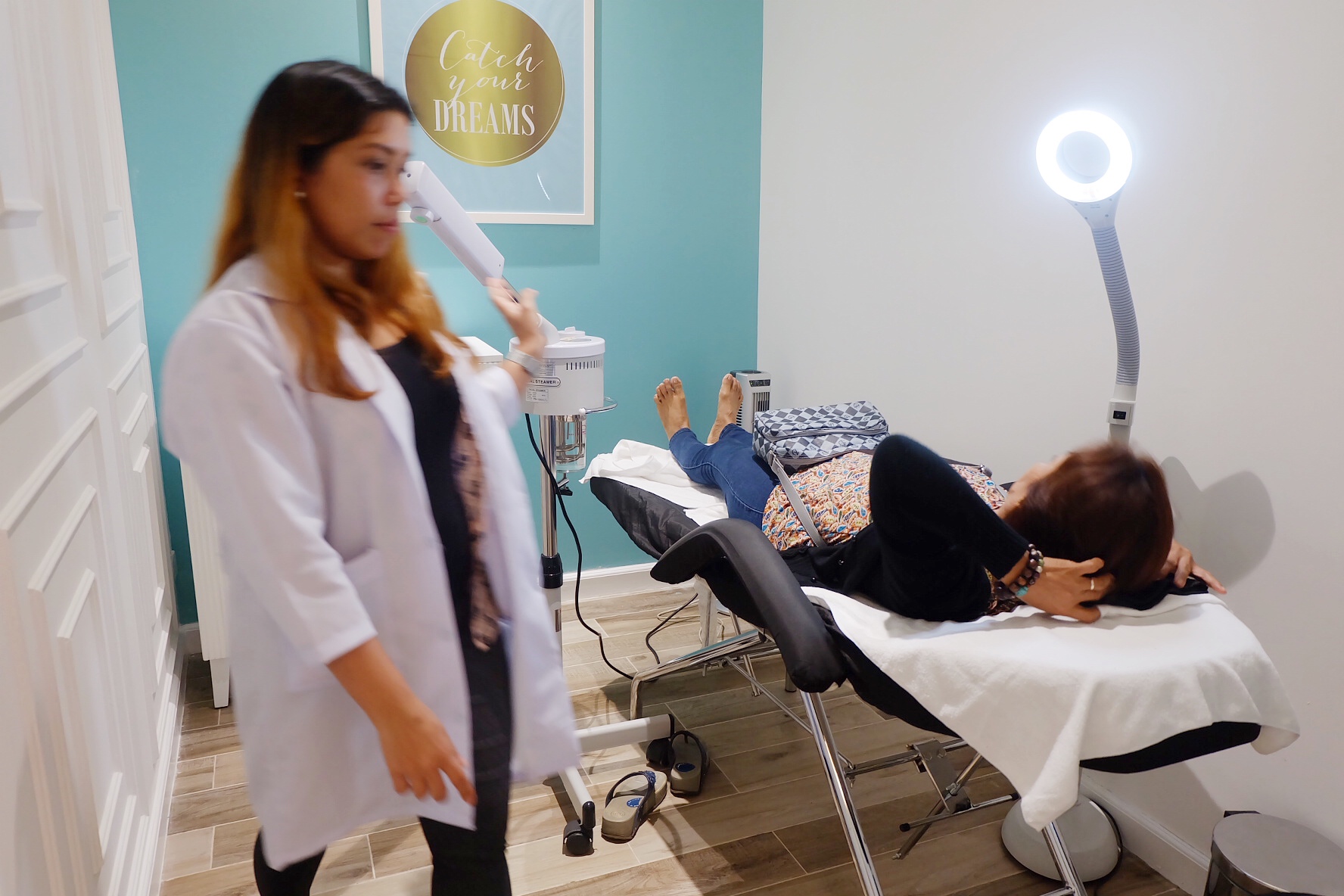 I had to wait for a few minutes before I start with the Revlite session. While waiting, I noticed a lot of good stuff about Skin 101's newest clinic.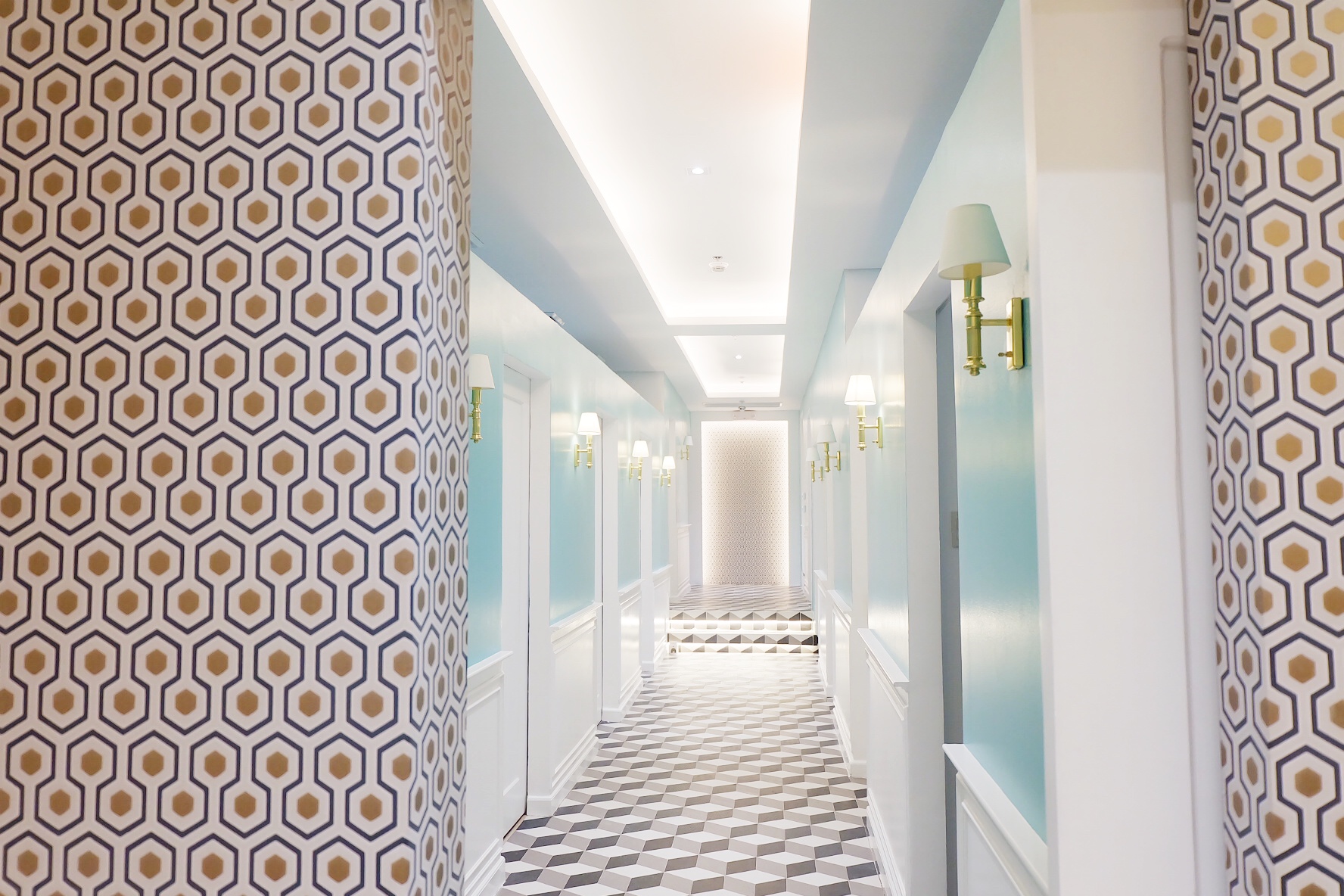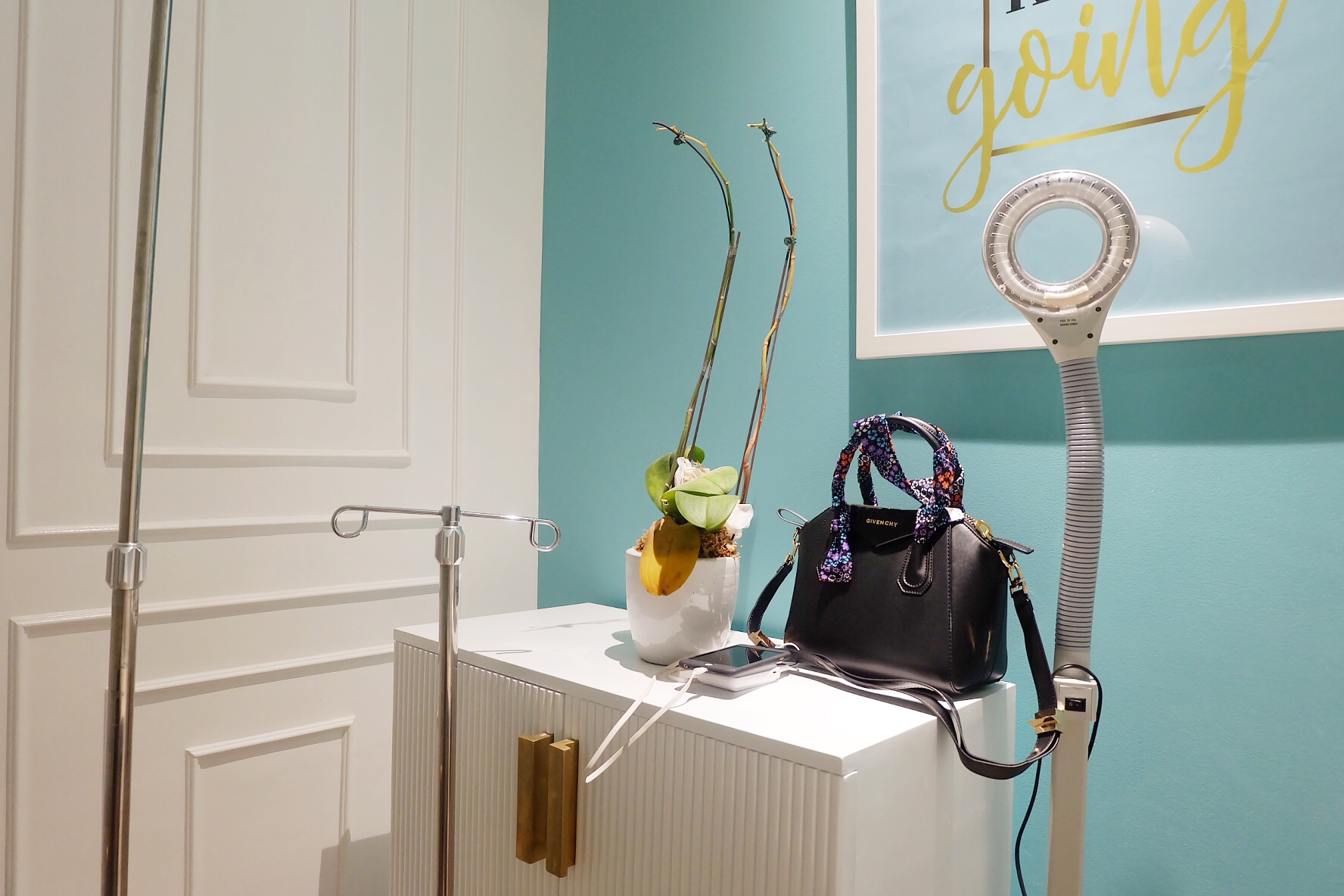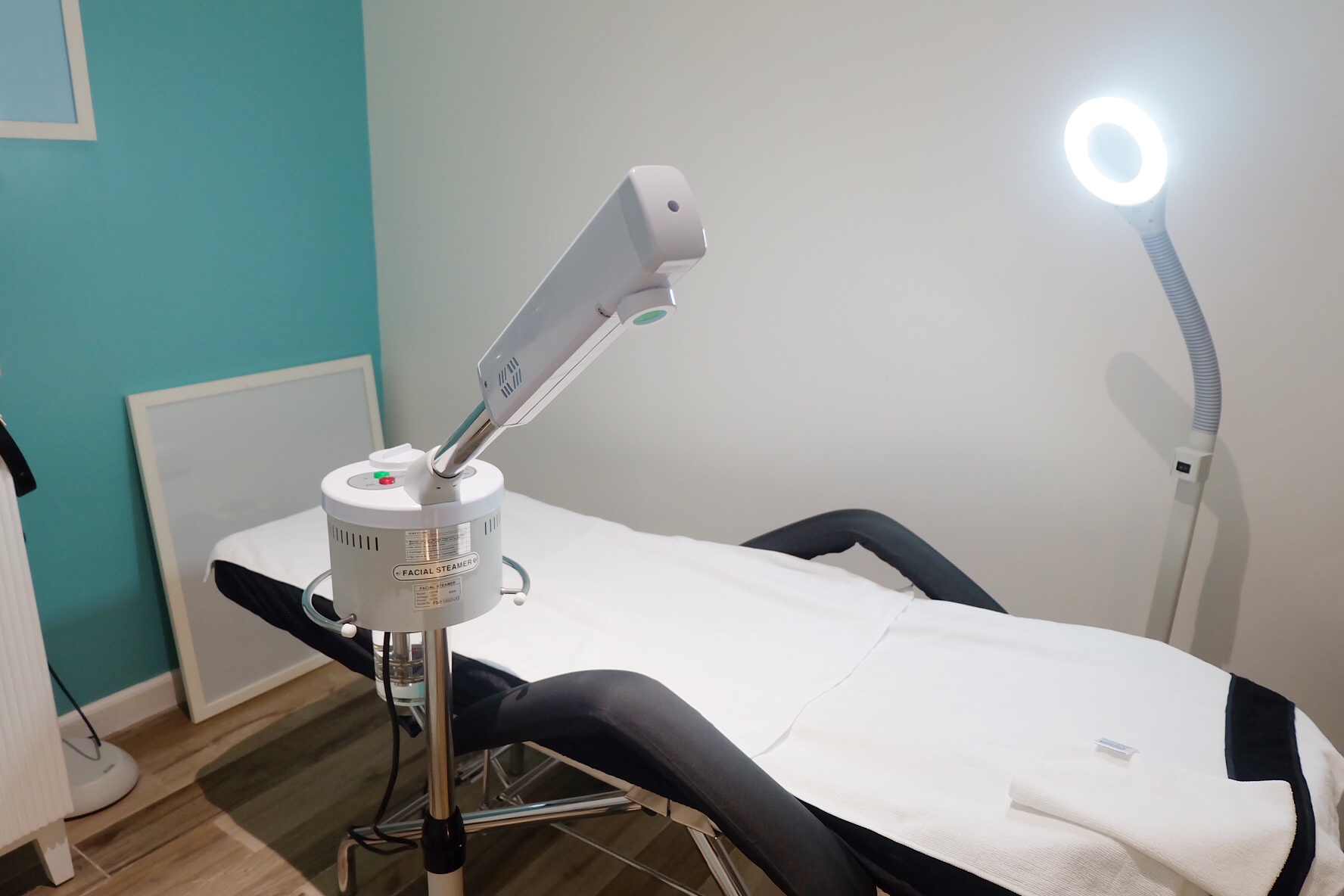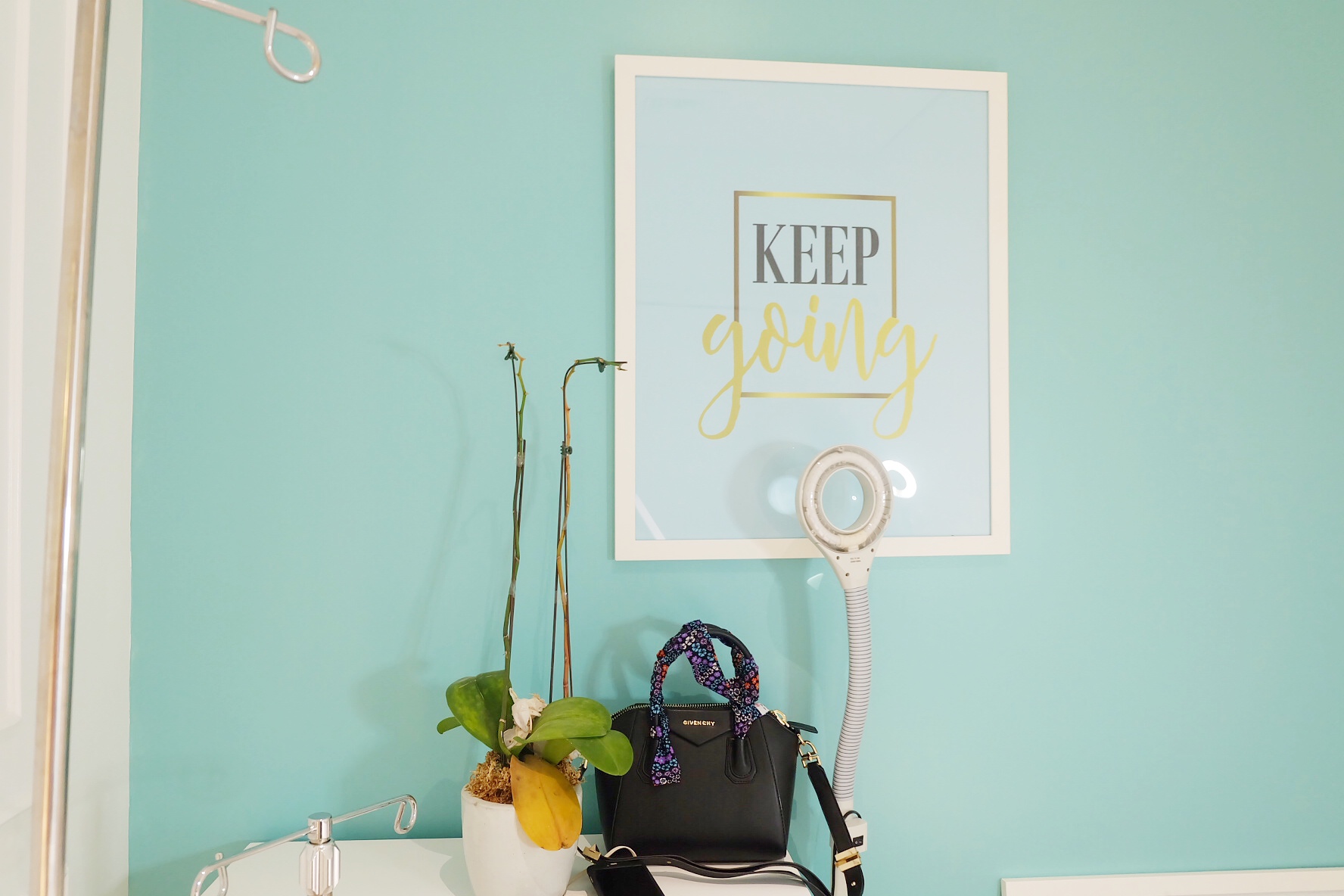 First, I think they have one of the coziest clinics in the metro. The walls are clean, the lightings are perfect and the rooms are really spacious. They have a comfortable reception area where guests and their companions can wait lavishly.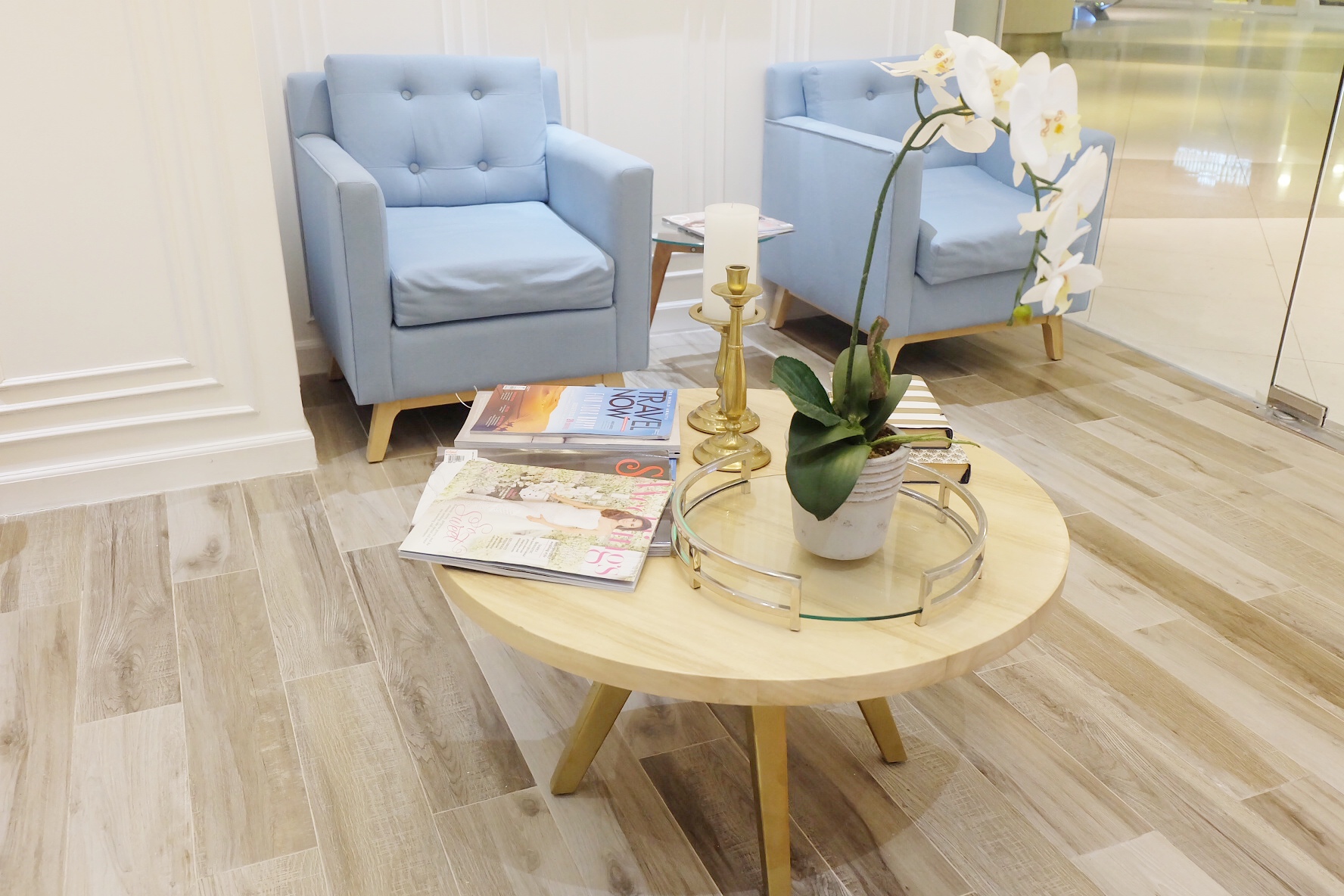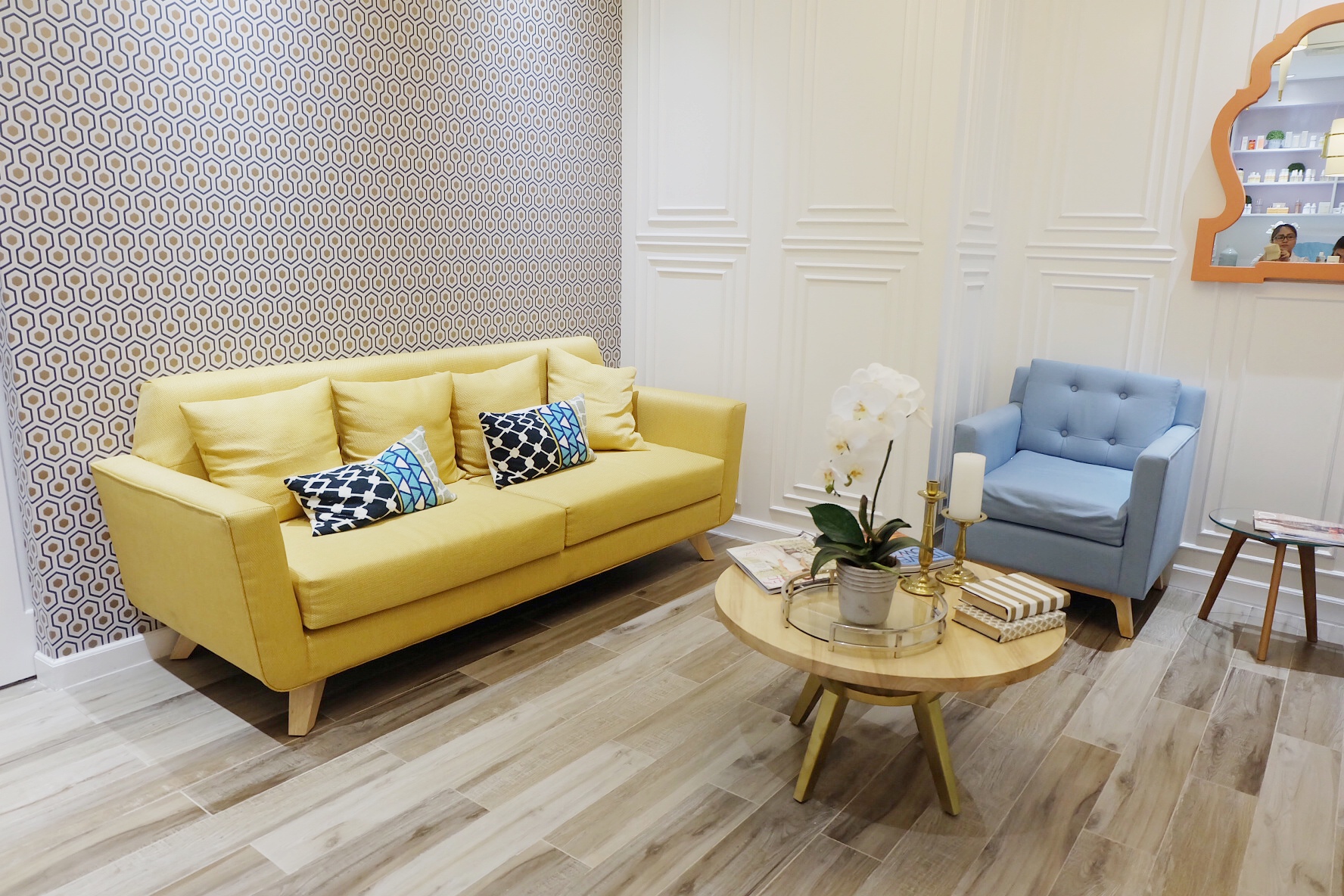 The therapists all look pleasant. They were all in uniform and they were also very polite.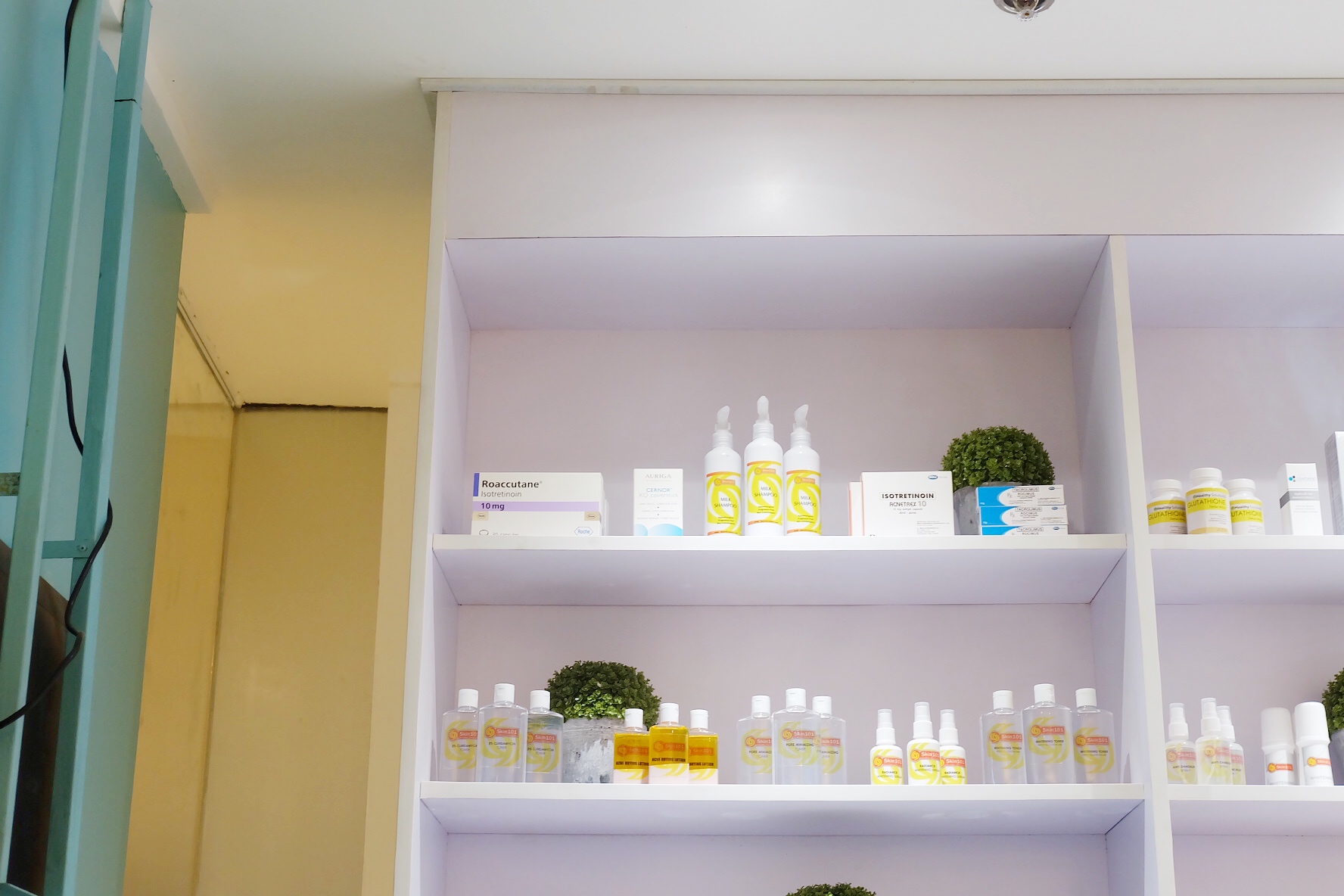 Their products are all displayed in front so people can easily spot their doctor-recommended home skin treatments.
After 30 minutes of waiting, my therapist (Ms. Joy) asked me to enter the Revlite room. She did a little orientation about the procedure and cleaned up my face one last time. She gave me stress balls and covered my eyes with goggles. I asked Allan to take some photos of me and so he also had to wear a pair of laser-protective glasses (same with the therapist). I'm used to Revlite and I have a high tolerance for pain so the small tingling effect didn't bother me at all.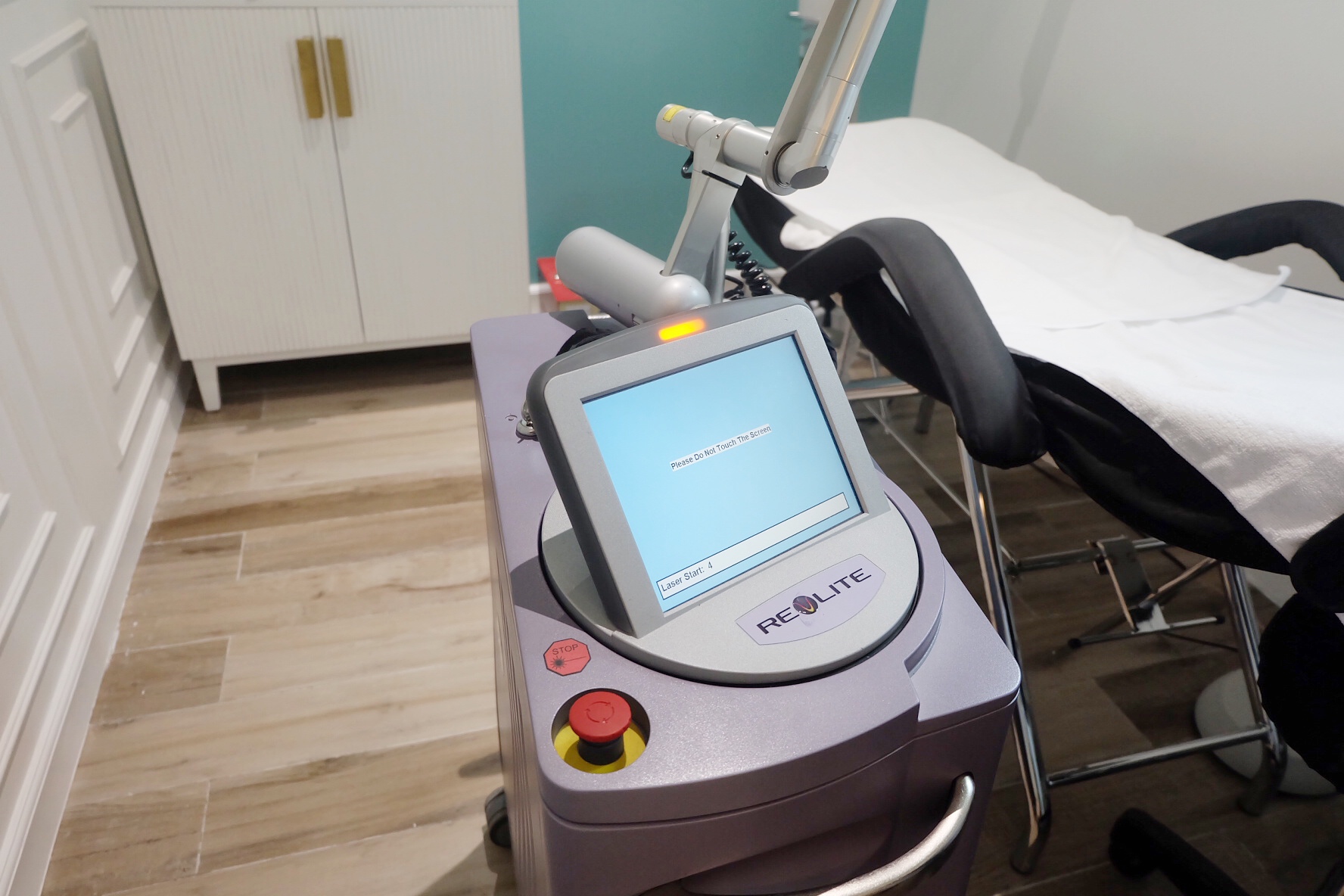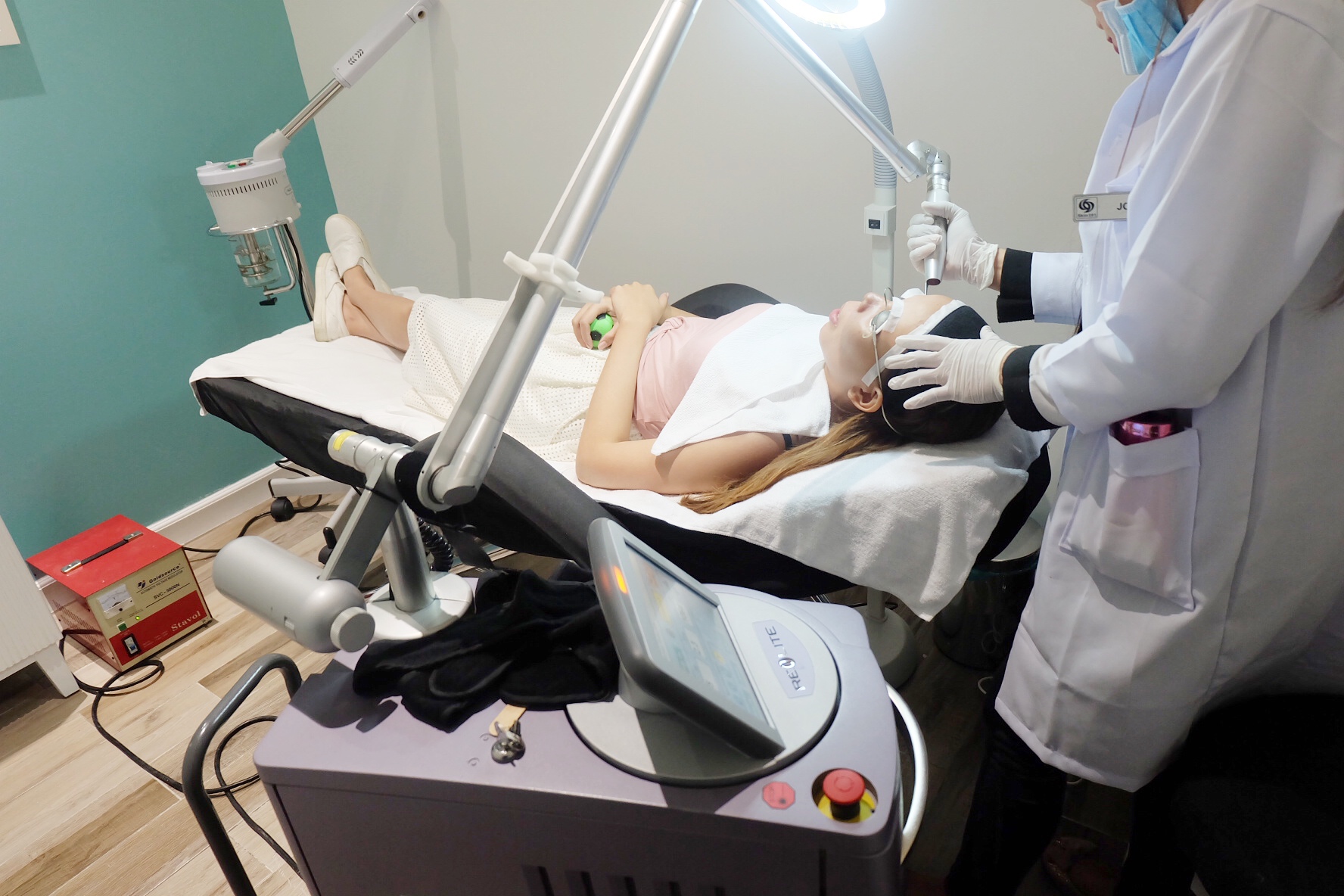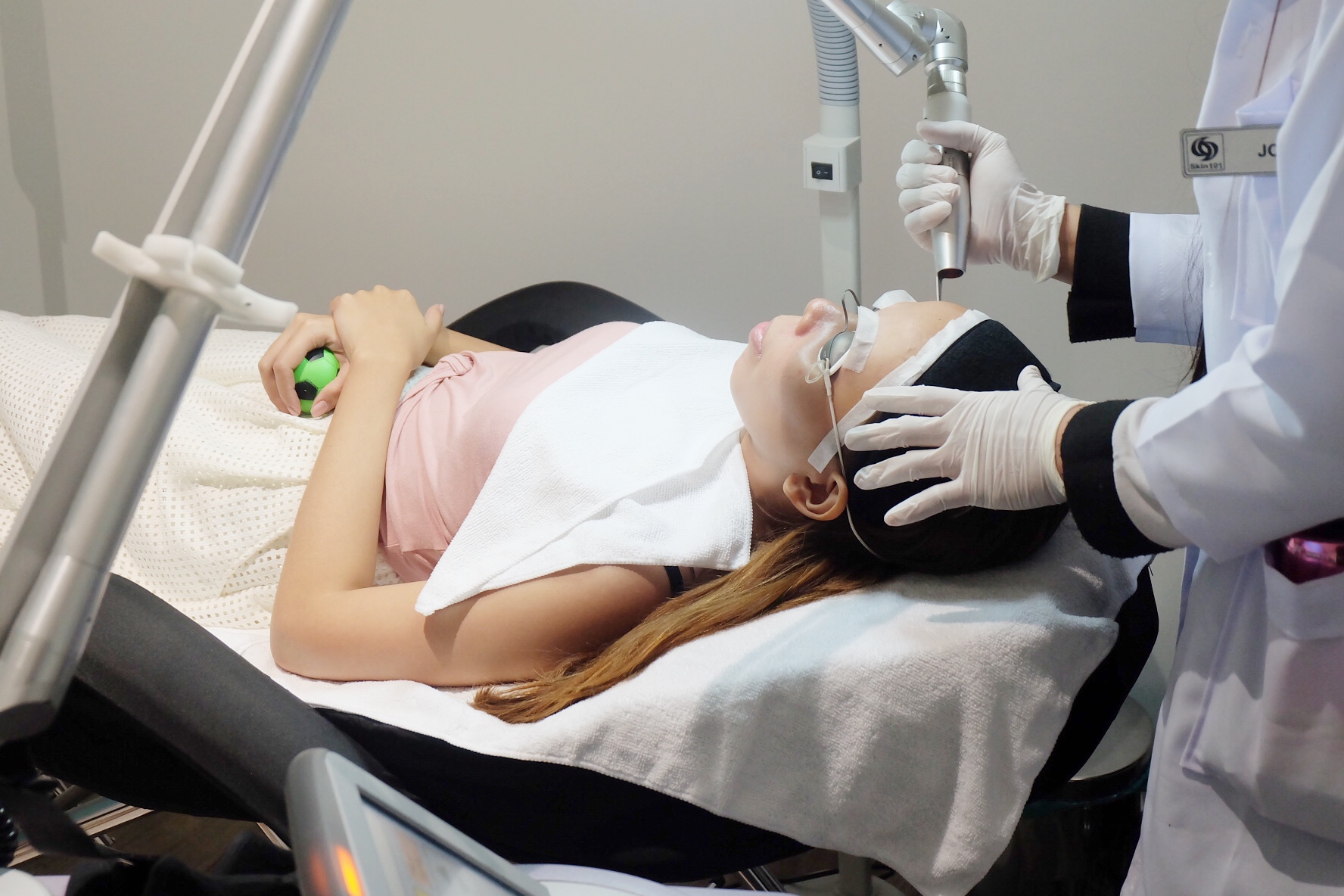 I can smell the scent of a burning rubber while she carefully point the laser head all around my face. She also talks to me every time she'll treat a part of my skin. It is a tolerable feeling and we finished the entire session in about 20 minutes (we had 3 rounds for the whole face).
I feel so refreshed after. What I love most about Revlite is that there is no downtime. I can immediately resume with my regular daily activities and I can even put makeup on (agad agad!) They just gave me a slip with a 'do's and don'ts' list – don't use astringent and other whitening products for 3 days and avoid direct sun exposure. They also gave me Betamethasone cream and asked to apply 2-3/day over all treated areas for 3 days.
After a day of total rest, I checked on my skin and I'm totally loving the effect! Here's a GGSS selfie! (no filter, no makeup, just my Colourette Bethany lippie)
I definitely can't wait for my next Skin 101 session! I'm trying their gluta IV drip next time so watch out for my next #Loveyourskin blog!
Know more about Skin 101!
Visit their website: http://skin101clinics.com/skin101/index.html
Facebook: https://www.facebook.com/skin101clinic/?fref=ts
Instagram: http://www.instagram/skin101_ph