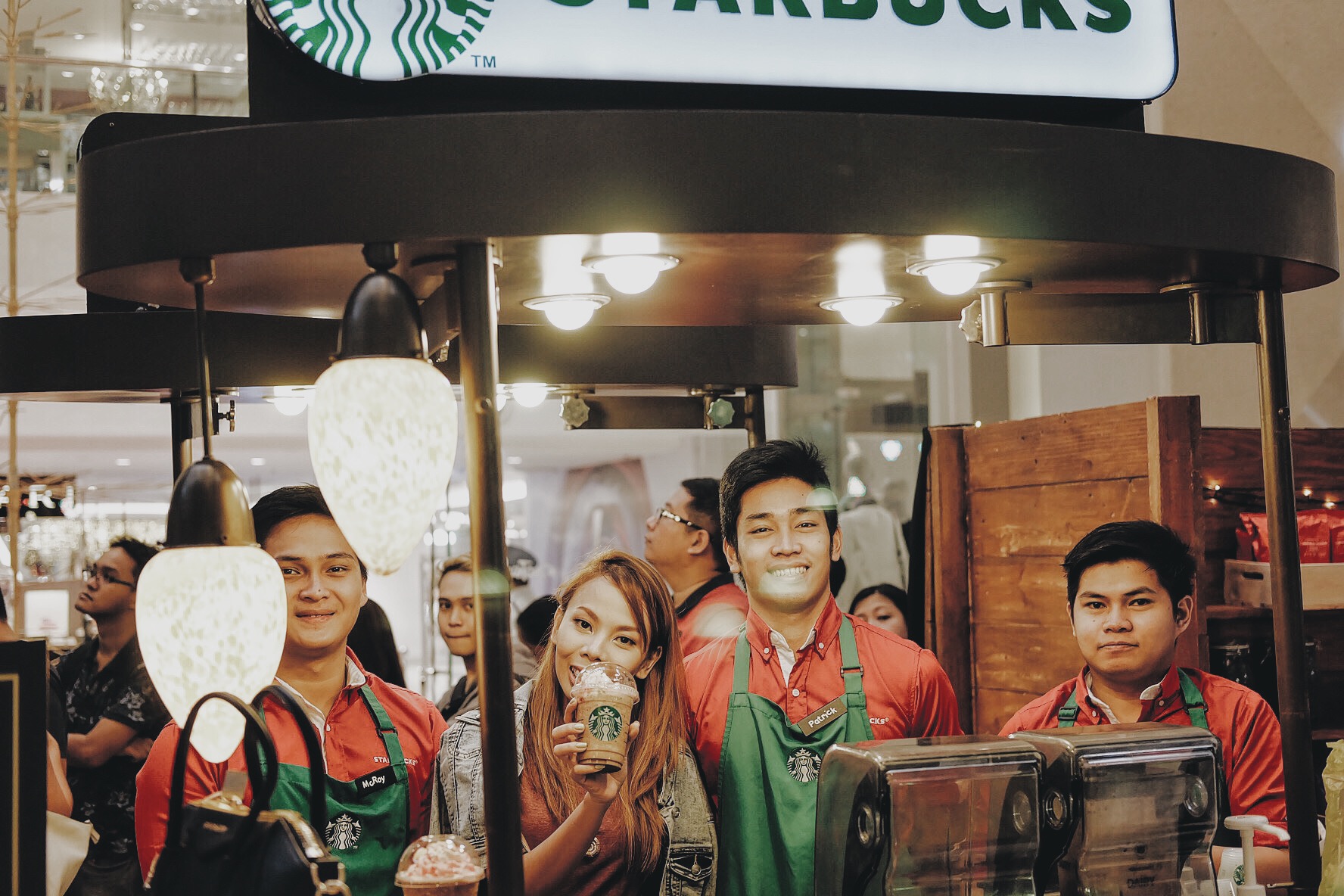 Starbucks' Holiday Treats 2016
For the nth time, Starbucks is making our Christmas merrier with the return of the Starbucks Holiday Beverages along with several seasonal favourites and of course, the famous holiday planner.
Last October 29, I got the chance to witness the launch of Starbucks' Holiday campaign with the theme "Crafted by Hand and Heart". The event was held at Edsa Shangri-la mall and was attended by people from the press and Starbucks card holders.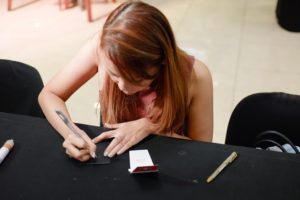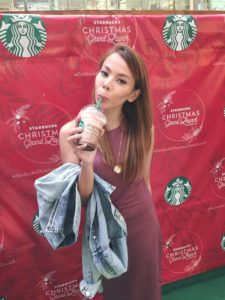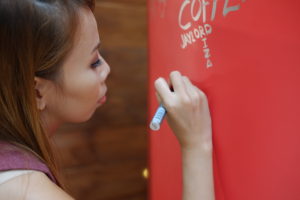 During the event, bloggers and members of the press were given a "passport" in which they have to earn 5 stamps to get a special gift. Stamps are earned by visiting the 5 booths in the area.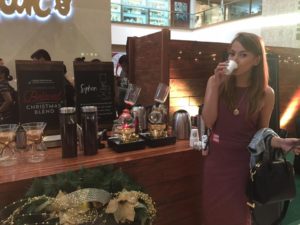 There were demos and merchandise showcase in the Grand Launch, as well as a selling area wherein selected merchandise were sold at a discounted price.
CELEBRATING CHRISTMAS WITH STARBUCKS
HOLIDAY BEVERAGES  (from November 2, 2016 to January 8, 2017)
This year, in addition to returning favorites Peppermint Mocha and Toffee Nut Latte, Starbucks is pleased to introduce a new handcrafted beverage for the holiday season, the Santa Hat Dark Mocha! Let me give you a preview: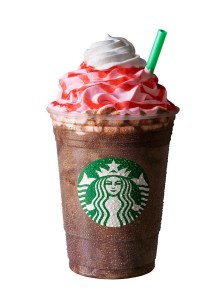 • Santa Hat Dark Mocha: Got to taste this during the launch and it's definitely my favourite Starbucks drink ever! This frappe is made up of decadent dark mocha topped with a base of strawberry whipped cream, strawberry drizzle and a dollop of snowy white whipped cream to create a playful "Santa Hat."
The Santa Hat Dark Mocha is available in hot, iced and blended variants. Tall – PhP 170; Grande PhP 185; Venti– PhP 200.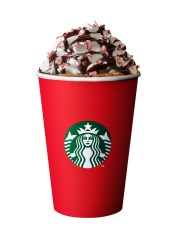 • Peppermint Mocha: This is a returning favourite! Made up of espresso and steamed milk sweetened with flavors of chocolate and peppermint, topped with whipped cream, mocha drizzle, and candy cane pieces.
Peppermint Mocha is available in hot, iced and blended variants. Short – PhP 160; Tall – PhP 170; Grande PhP 185; Venti – PhP 200.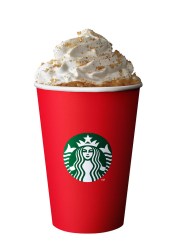 • Toffee Nut Latte: Steamed milk, espresso and toffee nut syrup and topped off with whipped cream and toffee nut sprinkles.
Toffee Nut is available in hot, iced and blended variants.  Short – PhP 160; Tall – PhP 170; Grande PhP 185; Venti – PhP 200.
Starbucks also offers a variety of Christmas blends which you can either drink happily inside the store or enjoy at home. These blends include the new Starbucks Christmas Blend Vintage 2016, Starbucks Christmas Blend Espresso Roast, Starbucks Via Christmas Blend and Starbucks Origami Christmas Blend.
STARBUCKS HOLIDAY FOOD FLAVORS  (from November 2, 2016 to January 8, 2017)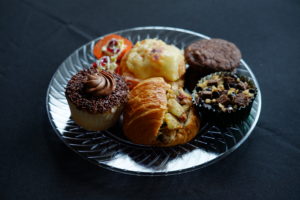 Aside from the beverages, Starbucks also offers different food choices apt for this season. There are new feature food items for the holidays and there are the returning seasonal favorites.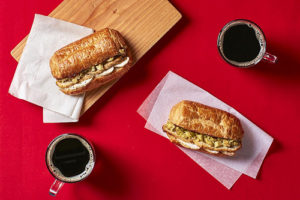 Chicken and Turkey with Cranberry Sauce on Croissant Baguette
This light and buttery croissant baguette is stuffed with slow-cooked chicken and turkey marinated in Christmas spices, thick cranberry sauce and sweet and salty apple stuffing. Best served warm.
PhP 170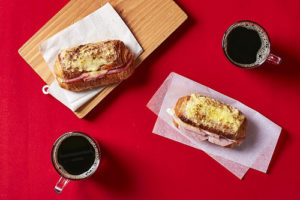 Croque Monsieur on Croissant Baguette
This is a flaky butter croissant baguette filled with slow-roasted honey ham, Fontina and Emmental cheese, then topped with béchamel sauce and grated cheese. Best served warm.
Php 170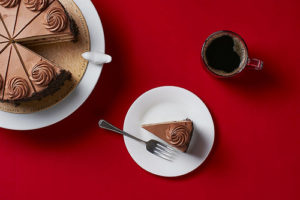 Single-Origin Chocolate Cake made with Venezuelan Cacao Beans
Milky and light vanilla sponge cake layered with creamy milk chocolate and finished with milk chocolate frosting made with Venezuelan cacao beans.
PhP 140 (slice); PhP 1,550 (whole)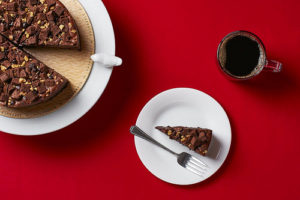 Chocolate Fudge Cheesecake
Dark chocolate cheesecake loaded with chocolate fudge bar, roasted walnuts and chocolate chips.
PhP 65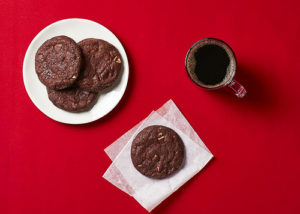 Triple Chocolate Truffle Cookie
Delicious dark chocolate cookie that is crisp on the outside and gooey on the inside.
PhP 85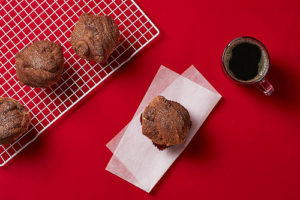 Chocolate Cruffiin
Light chocolate cream makes a luscious filling for this muffin- shaped croissant. A sprinkling of cocoa powder completes this delectable treat.
PhP 75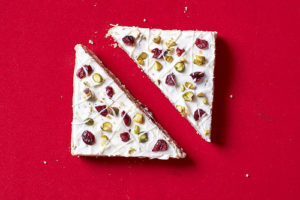 Cranberry Bliss Bar
Made with sweet cream cheese icing, tart dried cranberries, chopped pistachio and then drizzled with white chocolate.
PhP 65 (slice); PhP 585 (whole)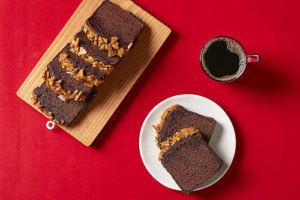 Chocolate Toffee Nut Loaf
Moist and decadent chocolate loaf topped with chocolate and toffee.
PhP 75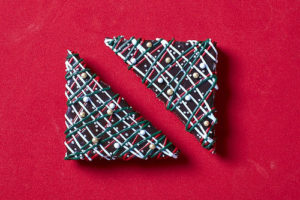 Peppermint Brownie
Moist and chewy chocolate brownie with peppermint cheese filling and topped with chocolate ganache.
PhP 55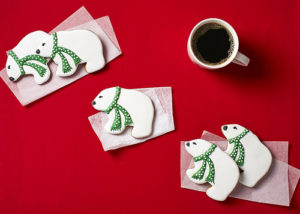 Gingerbread Cookie
A polar bear gingerbread cookie decorated with sugar icing.
PhP 100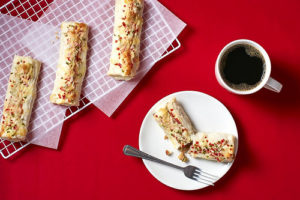 Chicken Fajita Roll
A tortilla filled with mouth-watering Mexican flavored chicken breast fillet.
PhP 140 (slice); PhP 1,250 (whole)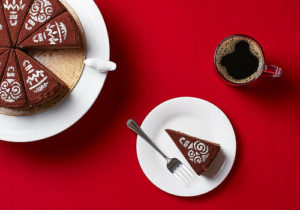 Chocolate Crepe Cake
Seventeen (17) layers of crêpe with Belgian chocolate cream in between each layer.
STARBUCKS' 2017 PLANNERS ARE THE BOMB! 
Of course, we cannot miss the new Starbucks planner! For the first time in the history of Starbucks planners, Starbucks pairs up with Moleskine to bring the Moleskine look to all four of their planners. It is available in two designs – the coffee stain design, and a siren-inspired one, with a gold pattern over an iridescent aqua and teal background, and I was lucky enough to take home both!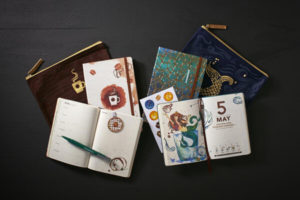 To redeem the 2017 Starbucks Planner, all you have to do is to slay the sticker drill! Get a Starbucks Christmas Traditions Promo Card beginning November 2. Collect 18 stickers — 9 from the featured Holiday beverages and 9 from any of the core handcrafted beverages — and you'll have the planner of your choice! Sticker collecting is until January 8, 2017, and planner redemption is until March 9.
Another way to bag a planner is to avail a single-receipt bulk purchase of food and other retail items (merchandise, whole bean, and VIA) worth at least Php 7,000.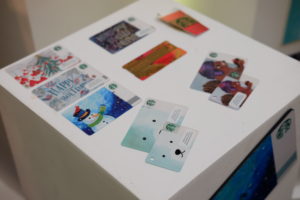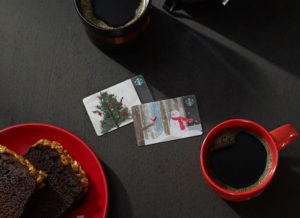 And yes, Starbucks' Christmas blast doesn't end. The team also prepared this holiday cards especially crafted for this season!
The Starbucks holiday collection features warm and vibrant designs to usher the colors of the season. This year's Snowman and Holiday Tree Cards have a backdrop of wintery scenes in a hand-painted finish, while the Happy Holidays Card decked with mistletoes and holiday holly will be offered for the first time here in the Philippines.
Available for an initial consumable load amount of ₱300 per card.
Now this season is indeed the merriest with all these holiday treats from Starbucks! Time to load myself up with some Santa Hat Dark Mocha drink because yeah, this drink is to die for! XX