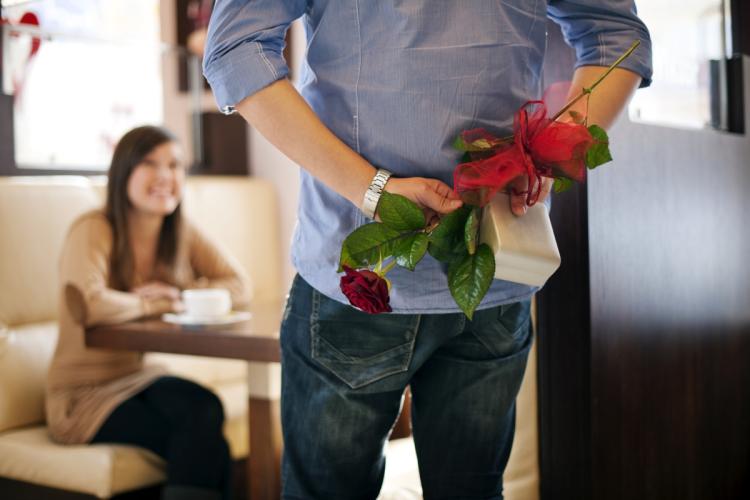 To All The Girls Who Didn't Get Their Flowers This Month
This month is tagged as the month of love (how true) and though this term is about to end (in more or less 24 hours), let me give you a bunch of my post-valentine thoughts. Note: This is not about cheesiness and bitterness but if you're looking for a post to console and enlighten your single or even taken soul, keep reading.
February is a season when lovebirds go out of their nests to proclaim their romantic story to the world. I saw most of them a few weeks ago, a lot of these sweet-sie couples walking around the streets, opposite hands clasped with the ladies (of different ages) usually holding a bouquet of red roses or maybe a fluffy bear on one hand. They all have their smiles stapled on their faces and a glistening blush tint on their cheeks. They go to some fancy restaurants with some artsy decors topped with a hit from The Carpenters (okay, that's quite old). I also saw most of them online — images of red bouquets of roses, a flock of balloons, bears or even a pet gift. Or maybe you yourself posted some cheesy posts and collected likes and loves from your friends. You all seem very happy — YES.
Well, as for me, I spent my Valentine's day just like any other day.
To be honest, I'm one of those ladies who didn't get my share of the V-Day hype. Being the workaholic bae-woman that I am, I spent the last Valentine's Day working and hustling like the usual – answering business emails, checking shop inventories, drafting blog posts plus attending my SoFa makeup workshop. I capped it off with a simple Tapsi ni Vivian dinner with my boyfriend, Allan, and we feasted over huge platters of sisig, chicharron bulaklak and crispy shrimp.
I didn't get a gift. No roses, no chocolates, no Blue Magic paper bag. I must admit I got a bit jealous when I witnessed a guy hand over a pack of balloons and life-size bear to her girlfriend. There was a tiny pint of bitterness when I learned that I was the only girl at home who didn't get even a single stem of rose.
I spent the whole night on decipher-mode. Why the hell didn't I get something? Am I not beautiful? Am I not lovable? I didn't talk to anyone, especially Allan.
The next day came and I still can't shrug off the "no-gift-this-vday" thought. I still saw a lot of sweet posts online with the caption "better late than never" and a lot of 15 hours ago dinner date snaps. I shut the computer down when I realized that seeing these kinds of posts isn't healthy —at least for me.
Moments later, my day started going off-track and huge crappy incidents happened in just a snap. My site went down, lots of shop concerns, notice of bill dues and so on. Suddenly, I'm facing a myriad of problems and things are going beyond my control. I was about to cry when I saw him, in front of me. He was there, comforting me and telling me that things will be okay and that he's always ready to help. He was there and that time, that's the only thing I needed. No flowers, no chocolates, no random gifts. Just him.
This is when I realized how lucky I am. Yes, I did not get any present but I got someone who's ready to stay with me and love me no matter what.
It's Feb 15 and Valentine's day may be over but I received the best kind of love. His presence gave me the strength to face the day and continue working.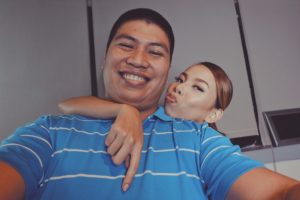 And suddenly, I'm all okay.
This may sound like a cliché (and pardon me for being too cheesy) but one thing that we have to know is that real love isn't measured by gifts or presents. Couples who truly love each other don't have to wait for Valentine's Day to celebrate what they feel.
It's a traditional idea that has been overly commercialised. One thing we have to know is that Valentine's Day comes not on February 14, but on just about any other day of the year. When it's spontaneous, unplanned and uncontrived.
It took me 26 years to realize that and now I know that are so many other things to celebrate than a calendar day that dictates how to show your love for your special someone. Whether it's your boyfriend, wife, mom or sibling, remember that real love (and commitment) should be celebrated far beyond a dozen of roses.
To all the girls who didn't get their flowers last Valentine's Day, remember that there are a lot of happy days coming. Flowers are nice and you are most welcome to receive them even after this month, right? Remember that every day is a perfect day to celebrate love and make people happy. No rule, no date, no time and it doesn't require any form of present.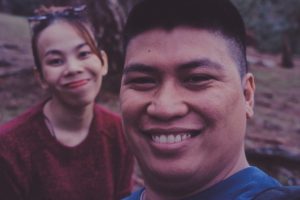 As for me, real love comes almost on a daily basis, when I'm not the easiest girl to love, yet he still does.