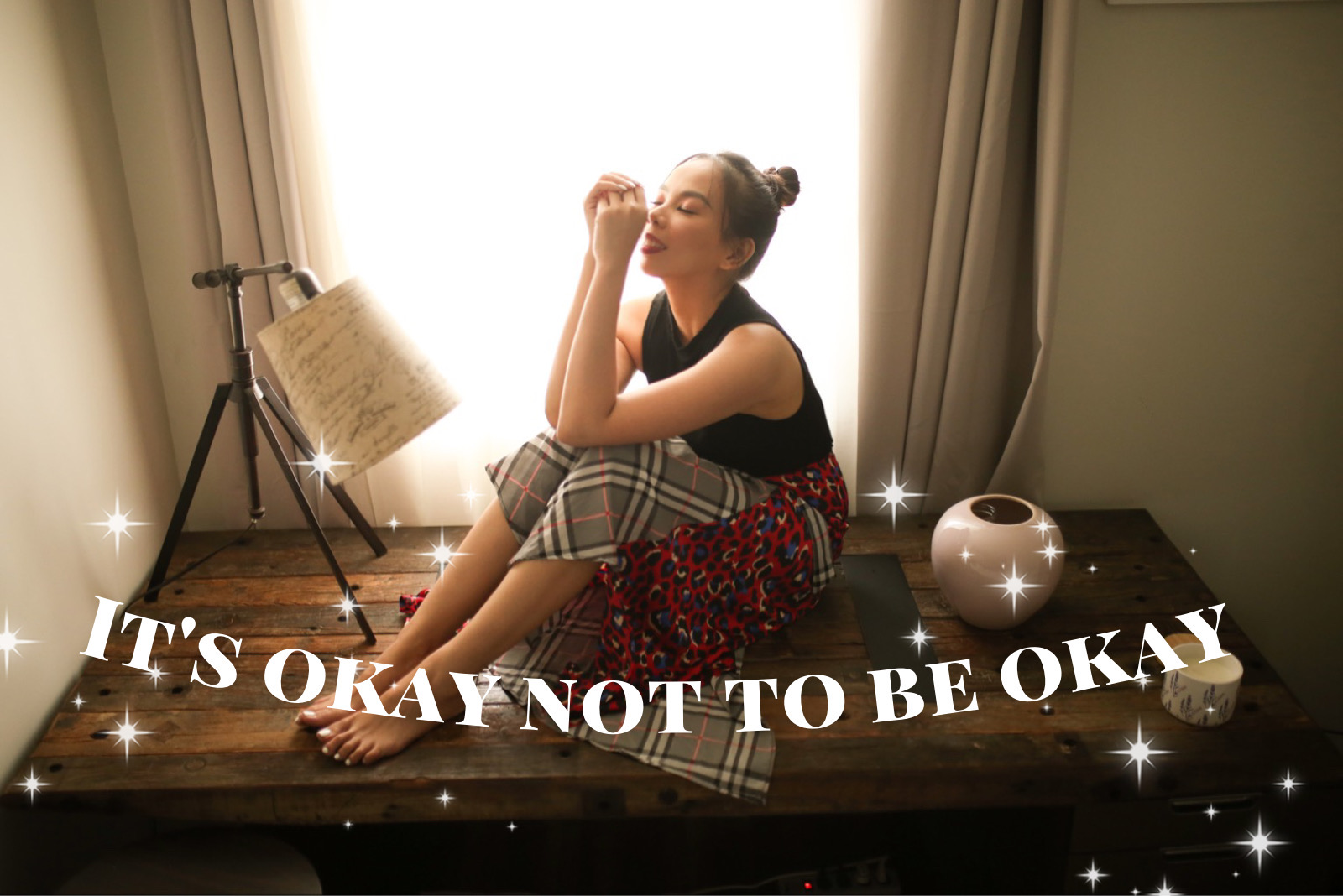 Mental Health Talks: I Tried Seeking Help and Here's How It Went
The past few months have been very challenging for most of us. Living in the "new normal" is not an easy breeze and just like you, I am still figuring out how to adjust.
A quick update because I feel like I just have to let it out. I've been itching to write stuff and make blog reviews…

Posted by Shai Habon on Sunday, August 2, 2020

Personally, I've been very vocal about so many things especially on social media. I remember putting up a Facebook post a couple of months ago narrating how this entire pandemic thing has heightened my anxiety. Every day, I'd wake up in worry and there are days that I'd feel helpless even when I'm with friends and family.
Moving in to a new house was a refreshing experience for me and although it has improved my perspective in a ton of ways, there are days that I'd still feel extremely sad and despondent. I guess this WFH situation isn't as pretty as it sounds because yes, we like the idea of doing things at home but somehow, we've lost our place of comfort. We've set up our workplaces in our bedroom or living room and we turned our favorite reading nooks into a place of hustle. Don't get me wrong, I'm one chunk of a workaholic but I value my nap time too. Now, it's so hard to set the boundary between rest and work especially that everything has shifted to online. Most days I reply to emails at wee hours of the night and on weekdays, I take shop orders all day.
I lost most of my social outlets too. No night caps with friends, no weekend dinner dates, no travel plans, nothing to look forward to, really. I sometimes find myself looking at old photos, reminiscing some of my trips from the past years and wondering when can I ever have that life back again.

It is not easy and every day, I just try to live by.

Until one day, I woke up in complete agitation. I was sad and anxious at the same time. I can't pin point what the cause was. I tried my best to shrug it off until I can't do it anymore. I knew I needed help.

I don't really wanna go out and do a physical consultation in a hospital and so I scanned my options online. I saw apps where you can check profiles of doctors, their backgrounds and their available schedules etc. I downloaded SeriousMD but got a bit disappointed because I didn't get an immediate schedule confirmation. It's an emergency for me and I believe I can't wait until the next day.

I went to Facebook, typed "mental health consultation" and pressed search. I saw my options and messaged some of them. I was lucky that Doc Jun Bumatay of NCMH has a free time that day and he made the arrangement right away.

After paying the reservation fee, I downloaded Google Duo (this is his preferred way of doing the online therapy/consultation) and waited for our scheduled time. I tried finishing all my pending works and really prepared myself for it.

We started with the usual introduction. I was kinda nervous at first but his voice was very warm and welcoming, I felt calm after the first few minutes.

He asked me a couple of questions and my role is to answer everything in the most honest manner. He asked me about my emotions, my thoughts, my experiences the past few weeks, my current work condition. He even asked me to narrate some of my childhood memories, my relationship with people, my desires, my goals and a lot more. There were times when I had to pause because I can hear my voice cracking, other times, I'd shed a tear. It was a 2-hr tell-all kinda thing and I just let everything out, without hesitation.

After my long narrative, he started sharing his thoughts. He tried assessing each and every concern I have mentioned and also noted that the current quarantine situation (pandemic, quarantine and what not) has really taken a toll on my mental health. He suggested that I go into meditation and some relaxation exercises especially during days when I feel really down or agitated. He did not prescribe any medication because he thinks it's not needed (which is a huge relief for me) and he told me that I can just schedule another consultation with him if I feel like I needed someone to talk to.

I told him that I felt relaxed after the session. Surprising because I just made all the kwento and it's nothing really fancy. He mentioned that his order of questions and the way he directed the conversation is already a therapy in its essence.

It's so amazing because I felt light and consoled right after. I think it was one of the best decisions I have ever made this entire quarantine.

Now why am I sharing this? Because I'm your friendly, social media girl? Lol.

Nah, really, I just wanted to let you know that one, being 'not okay' is normal and two, there's nothing wrong with seeking help especially if your mental health is at stake. Contrary to the usual misconception, you don't have to be "crazy crazy," desperate, or on the brink of a meltdown to go to therapy. Believe me, that experience of talking to a nonbiased, health professional without fear of judgment or repercussions is definitely life-changing.

And while a single therapy session can't erase all your problems, it can give you a ray of hope and a sense of comfort that somehow, life can still be enjoyed.

2020 is pretty bad — we all know that. The best we can do is to find alternate ways to live by while relishing and appreciating all the little things.

Today, I feel good. I hope you are okay too 🙂