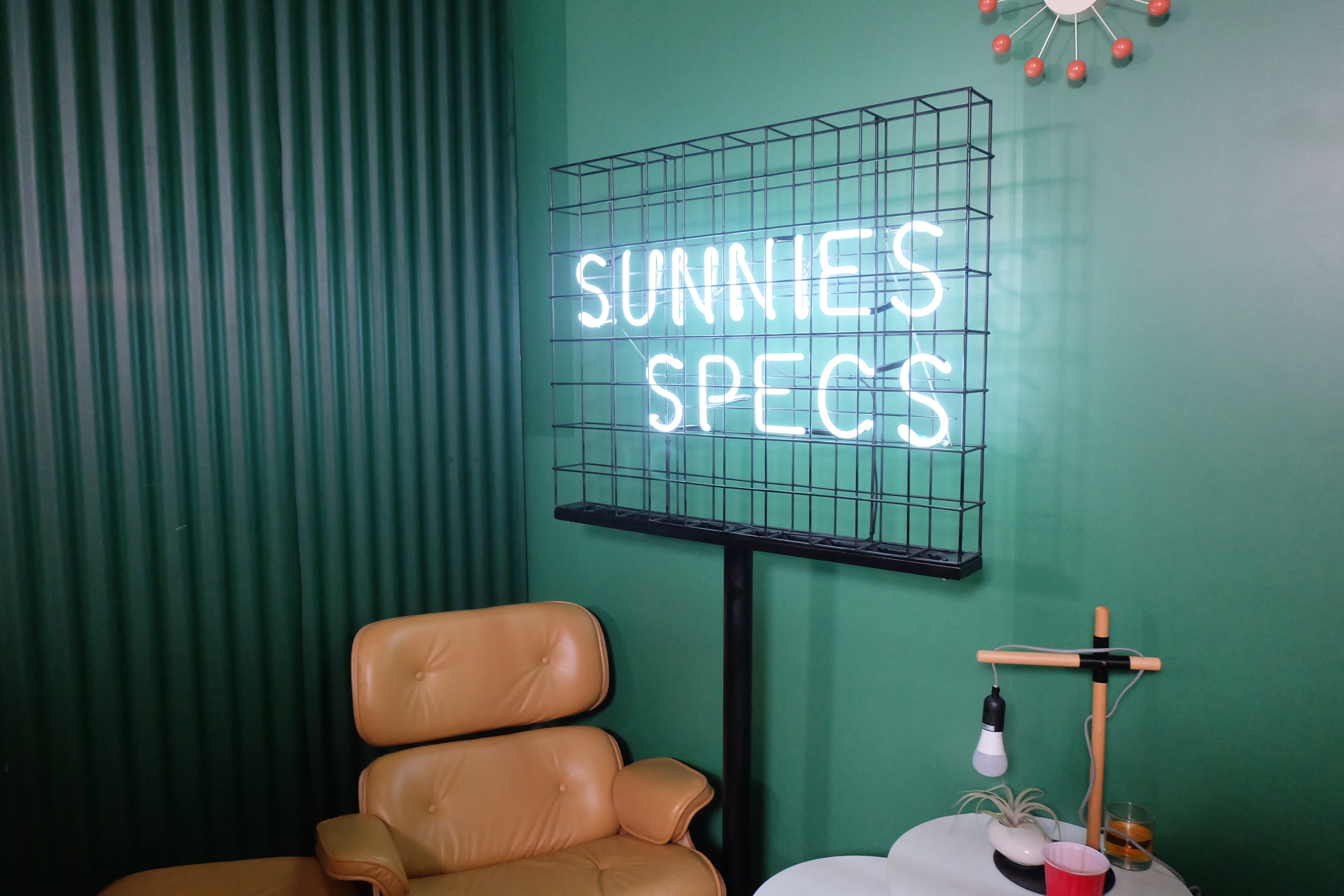 Sunnies Studios Launches Sunnies Specs
I am a Sunnies Studios fan and at this moment, I have around 30 pairs of sunnies (all from Sunnies Studios) so when I heard about the launch of their new product line, Sunnies Specs, I totally got hyped!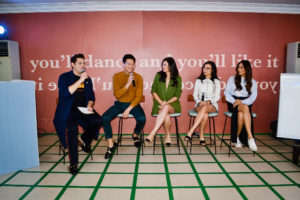 I recently had my eye checked and I found out that my eye grade has gone higher. The ophthalmologist advised me to wear glasses from then on but choosing a glasses frame was too hard for me. I had to match it with my facial features – shape, size, nose etc, plus the fact these frames are so costly. When I got an invite to the Sunnies Specs party to try out their new sets of specs, I thought I shouldn't say no.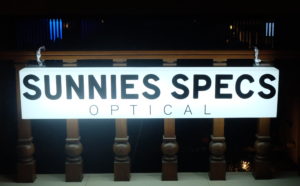 The party, which was held last July 6, 2016,  doesn't feel like a press event. There were lots of free food, overflowing drinks, unlimited churros and potato corner goodies plus rounds of hip music, it was a total fun! The organisers transformed the house into an absolute party + homey place. A part is designed to be a dance hall where everybody can just enjoy the groove. There were board games, snacks, polaroid cameras and other interesting stuff everywhere.
Holding the record of throwing the most IG-worthy parties, the Sunnies team did not disappoint with all the pretty corners they set-up for the guests to take photos in. All sides were set with lights, cutesy sofa stations, pretty tables and awesome photos! You can casually sit anywhere, take a photo and it'll be IG-worthy!
I also had fun meeting different types of people – bloggers,models, actors, marketing and media personalities.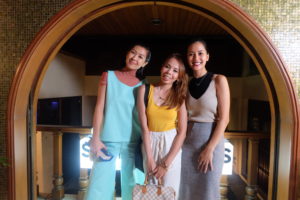 with Liz Uy and Bianca Gonzales
(Geez! Photo with my styling and blogging icons!)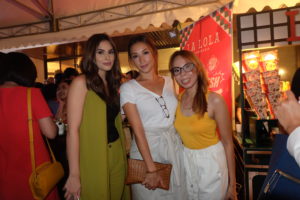 Enjoying the night with Max Collins and Solenn Heussaff
Sunnies Specs was created with the thought of providing prescription eyewear that are unpretentious yet stylish, and with the right price point. For Php 1,999.00, one can get an eye exam and a pair of graded eyeglasses all in the same day. The customer starts with picking a frame from about 100 different styles, designs and colors that fits his or her face shape, aesthetics and personality. This is followed by an eye exam with the in-house optometrist where the customer will also be given the option to upgrade the lenses to "blue light" (for eye protection against digital gadget screens), "high-index" (for superior visual clarity perfect for high grades), "photochromic" (light-adaptive lenses that doubles as sunglasses), and "polycarbonate" (impact-resistant and lightweight lenses perfect for active lifestyles). Within an average of two hours, a customer can already pick his or her pair of Sunnies Specs up, just in time for that Instagram-worthy selfie.To see the styles, check out www.sunniesspecs.com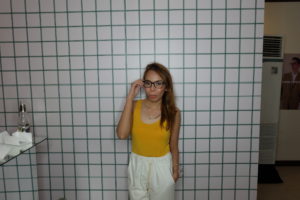 I think I look like a teacher here, haha!
Me with my friend Janlee Dungca from Castro PR. Thanks for inviting me!
It was a #SpecsParty from dusk 'til dawn, proving how Sunnies Specs and Sunnies Studios launched not just a new brand but a spectacle.
For more posts about the event, check out #SpecsParty on Instagram! Also, follow @sunniesspecs.
Thanks to SM Woman for dressing me up.