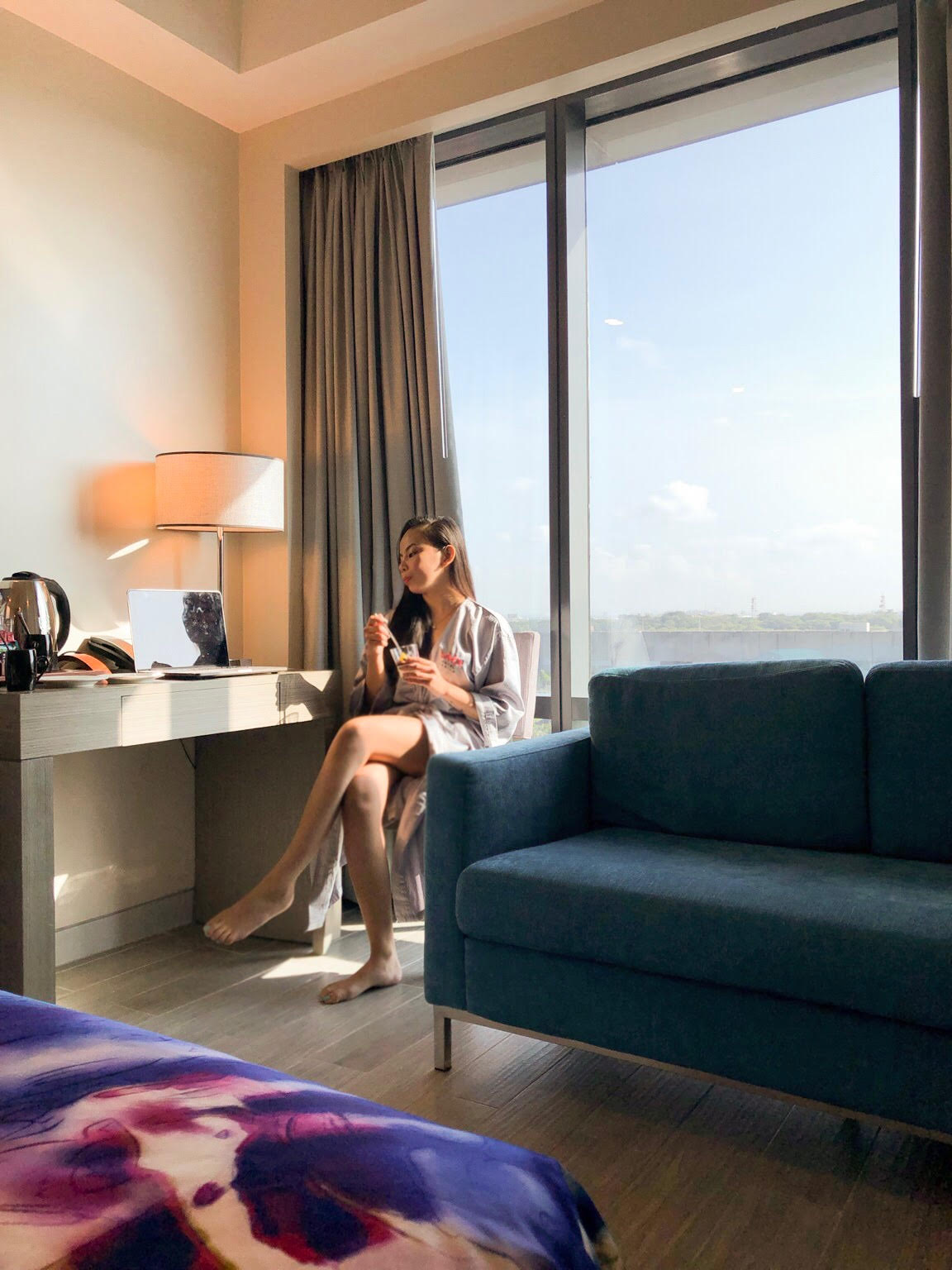 An Open Letter to the Girl with Anxiety
Hi Fighter,
How's it going? Things getting rough?
Probably, you started the day just like everyone else. You, enjoying a nice cup of coffee (or tea for me), some pastries or a smoothie bowl filled with your favourite oats and maybe a couple of side fruits. You opened Spotify to play your "pick-me-up" play list. You were dancing and laughing vibing every beat and suddenly, a wave of anxiety hits you. Right on the face.
Oh.
In a matter of seconds, things went black. You wanted to drop everything and just curl up.
You tried scrolling through your phone screen trying to find distraction.
You saw a friend having a good time in Bali. You sighed and whispered "I hope I can enjoy the same view".
You saw a video of a cute dog waggling his tail. You wanted to tap the heart button but you realised how sad it is that you don't have one. "I can't be a good dog momma".
Down, down.
*ping*
You got a message from your guy. "Good morning, sweetie! How' are you?"
Finally, a slice of refuge. This is your time to let it all out.
"Hi! Not feeling well. Having a hard time dealing with…"
*erase, erase*
"Hi! I'm good! Ready for today's workload!".
That's a better answer right? You don't really have to explain much. You just have to find some generic good words because it's easier to conceal the truth than to open up.
Every day is a constant struggle. Every day you worry, every day you stress yourself out. You didn't want to feel it but it comes to you like an inevitable plague. Sleepless nights, series of panic attacks and all the random scenarios continuously playing — they're all part of the drill.
Sometimes, you wish it's just PMS or some random mood swing. But no, it is way worse. It goes to a point where you cannot function anymore. A time when you cannot be a good partner or employee or daughter.
If only you have a choice.
Darling, let me tell you this, I've been there tons of times. I know it's not a happy place but every time I swing by that space, I choose myself.
And that doesn't mean choosing happiness (because it is not easy for someone who's filled with anxious thoughts).
I choose myself by facing the ugly f*ckin truth. That I'm not okay.
I cry over things and feelings I can't explain.
I sometimes leave a book unfinished when I feel like I'm getting off track. I go out without makeup when I don't care about the world. I lie in bed for more than half a day and do nothing when I feel restless and sick for nothing. I ignore calls, keep my curtains tight and my lights off because there are times when darkness is my solitude.
I know I'm not okay and it's okay not to be okay sometimes.
I'm not telling you to calm down. I hate that word too.
I'm not telling you to make it casual either because it's not pretty at all.
I just want you to get by.
If you want to talk, talk it out. If you want to deal with your demons alone then by all means, do it. I just want you to muster the strength to keep going.
You may be having a hard time today but that doesn't make you less of a masterpiece.
You'll realise that after a period of darkness, you'll appreciate life more. All the happy moments with people you love.
You are beautiful. You are strong. And most importantly, you are loved.
You may not know me personally but my heart, my thoughts and my prayers are with you.
So today, I hope you get to choose your self.
Promise me that you will never give up, no matter what life throws at you.
Sincerely,
The girl who always tries