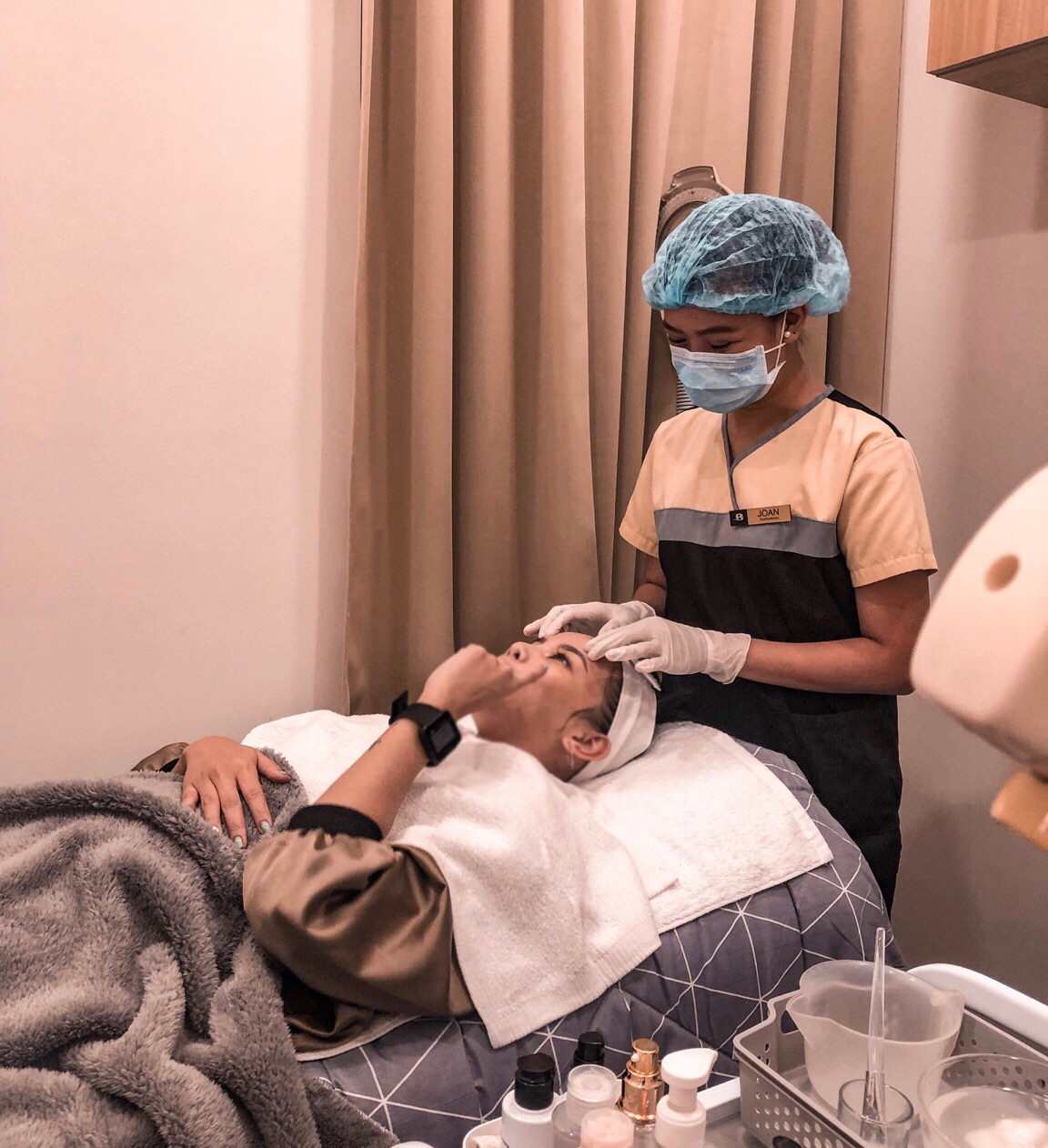 Next Level Skincare with Skin and Beyond Aesthetic
Hola! Long time no post so here's a quick beauty entry + a giveaway update!
If you've been following me on social media, I'm pretty sure you've seen how I keep my days packed with all sorts of activities — from work to events and a couple of workout activities. I have to admit that despite having a fixed skincare routine, I still encounter a lot of skin problems (insert stress-caused zits + large pores here, haha). A regular derma visit is very important for me so despite the tedious work weeks, I make sure I still get the treatments that I need to keep my skin healthy.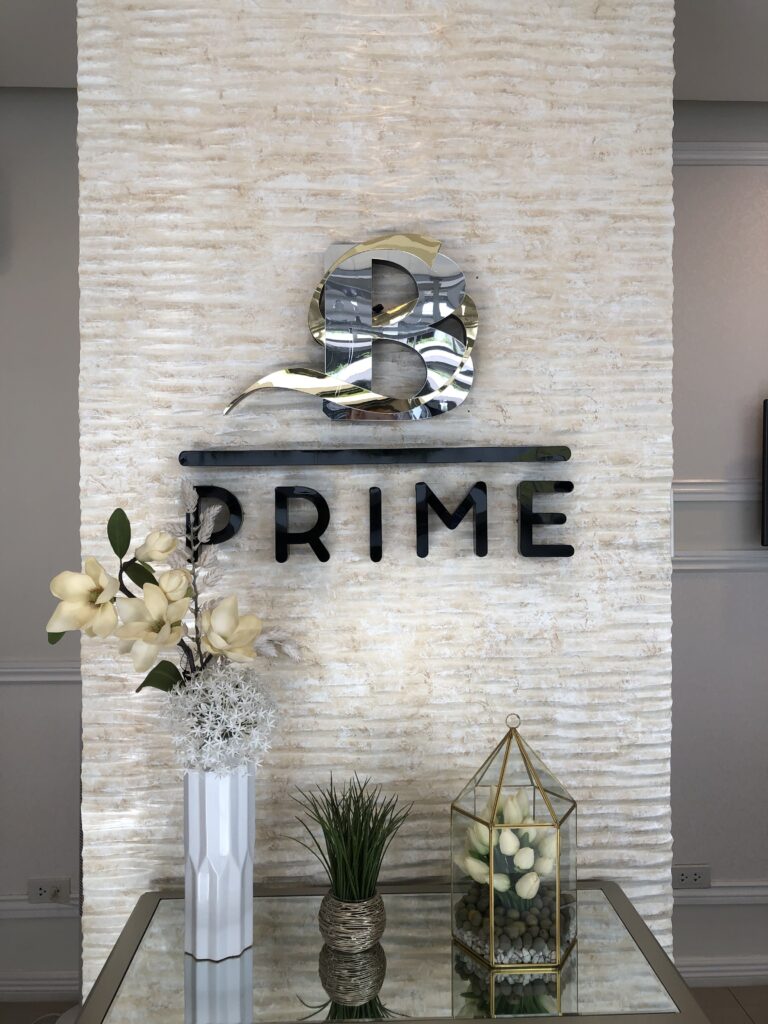 By now, you should have figured that I have ultra-extra sensitive skin. I don't just go to any derma or try some random products and procedures in the market simply because experimenting on random shiz makes my skin suffer. While searching for some good treatments, I came across Skin and Beyond Aesthetic (Tomas Morato) and with all the great reviews and feedback, I thought I should give it a try!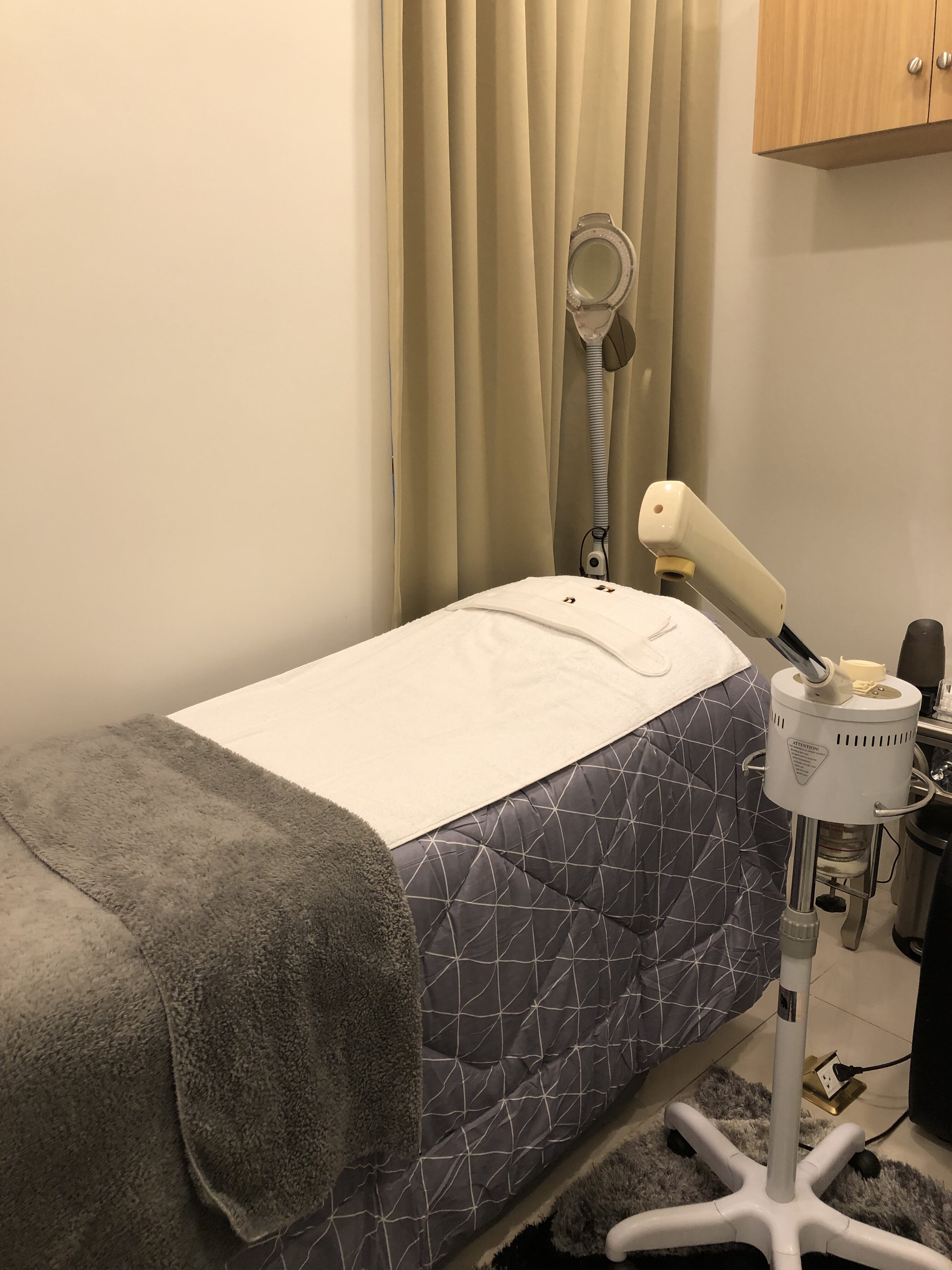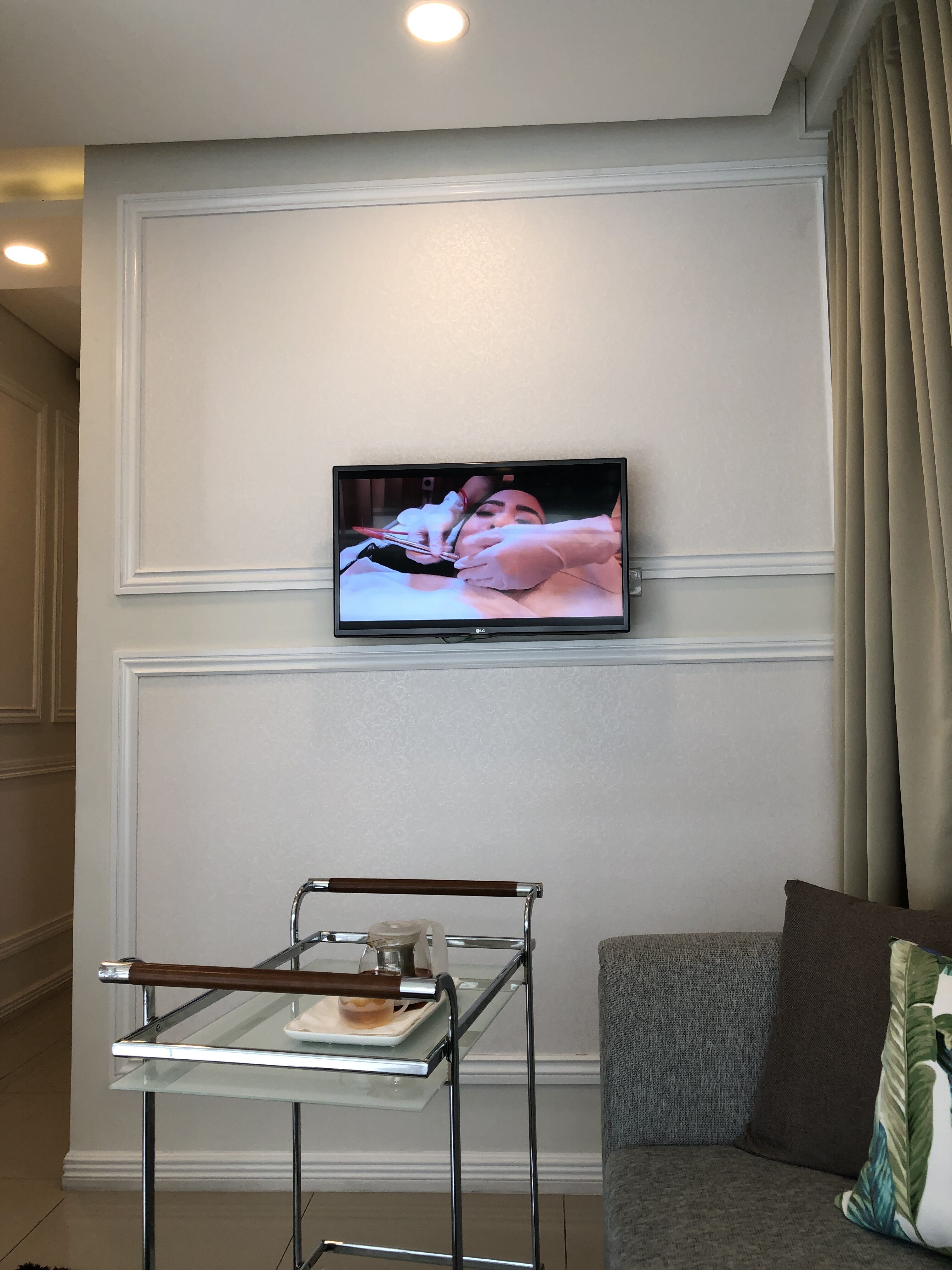 5 stars for ambiance because Skin and Beyond's clinic is definitely queenly. I have a huge thing for places that are aesthetically-pleasing and I'm telling you now that Skin and Beyond didn't disappoint. The luxurious-looking fixtures really say a lot. I was also offered drinks when I came in so I had my tea time moment there.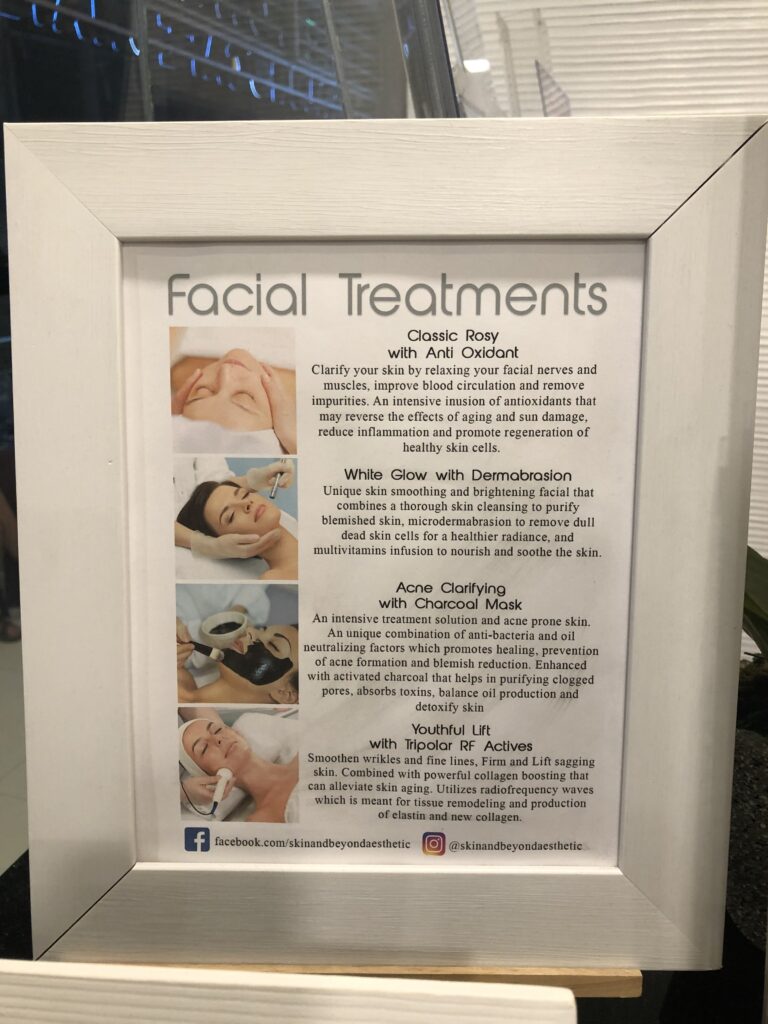 Skin and Beyond offers a variety of treatments. Initially, I chose these 3:
White Glow with Dermabrasion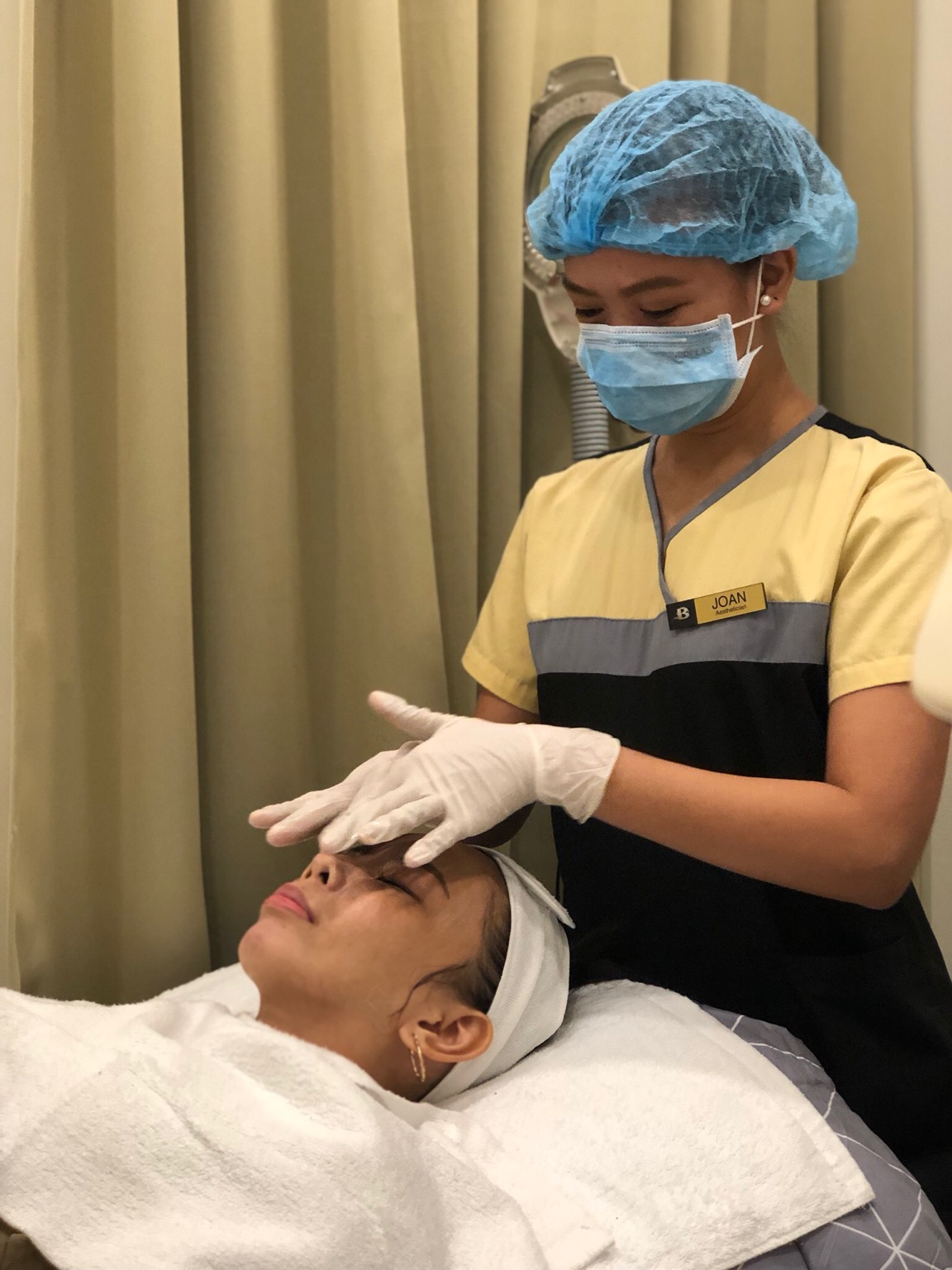 Basically, a facial is a must-have for me. White Glow is a unique skin smoothening and brightening facial that is a combination of thorough skin cleansing to purify blemished skin, microdermabrasion to remove dull, dead skin cells for a healthier radiance, and infusion of multivitamins to nourish and soothe the skin.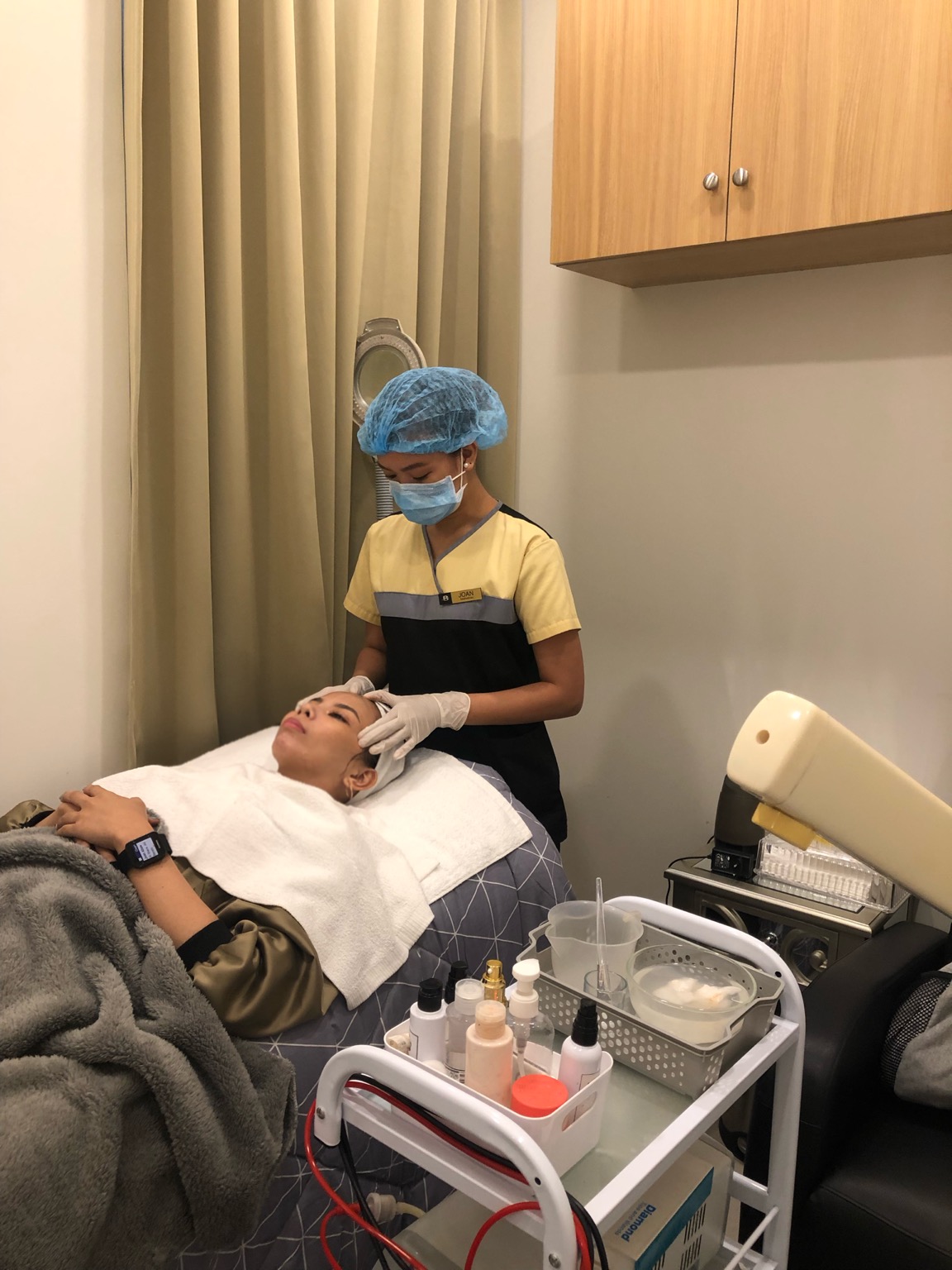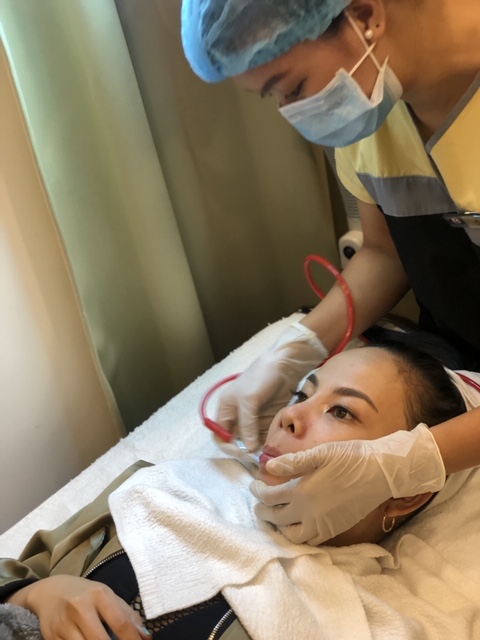 I can't describe how relaxing the treatment was — facial massage, a little pricking and layers of mask. Felt like all my pores got instantly vacuumed.
White Glow – 600 pesos
We went straight to Angel laser (my favourite part). It is a skin brightening laser treatment that utilizes white laser to break down dark spots, minimize pores, decrease oil production, enhance skin rejuvenation and promote collagen production for healthier skin.
Technically, it's a bit same with the charcoal mask treatment. It involves applying a layer of liquid carbon over the face, which penetrates deep into the pores. A laser blasts the carbon away, with the light highly attracted to carbon particles.
I love how the doctor explained everything to me and how she carefully administered the entire procedure.
Angel White Laser – 5,500 – best done every 2 weeks
While doing the Angel White, I was also given the Rosy Glow Drip. It's a signature cocktail of high dose glutathione for faster whitening, vitamin C to serve as antioxidant (helps detoxify the body) plus collagen to help improve skin condition.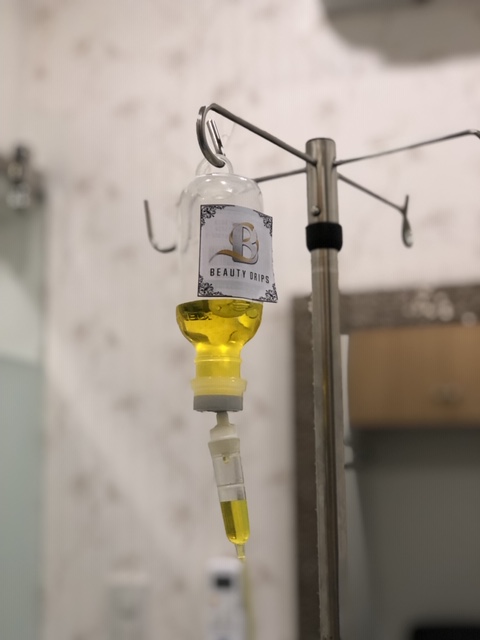 Rosy Glow Drip – best done every 5 days

Overall, I must say that I'm extremely happy with all my Skin and Beyond treatments. My skin felt smoother and more supple the next day, not to mention that rosy white glow. It's definitely taking skincare to a higher notch.
Visit Skin and Beyond – Level 2 Metrofocus Building. #42 Tomas Morato Quezon City or visit their Facebook and Instagram for more updates!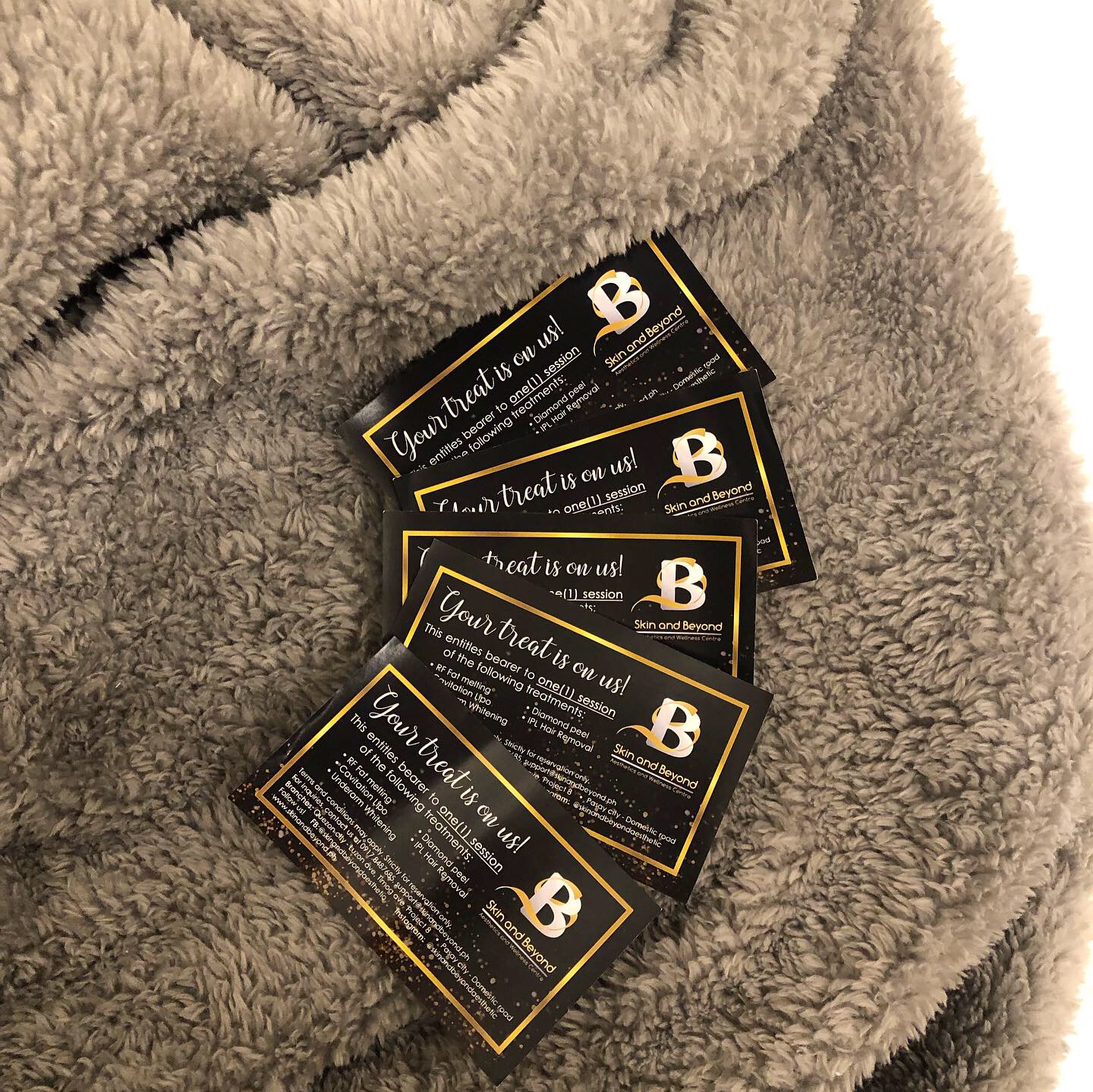 PS. I just hosted a makeover giveaway on Instagram! Check out my Skin and Beyond post to know more!