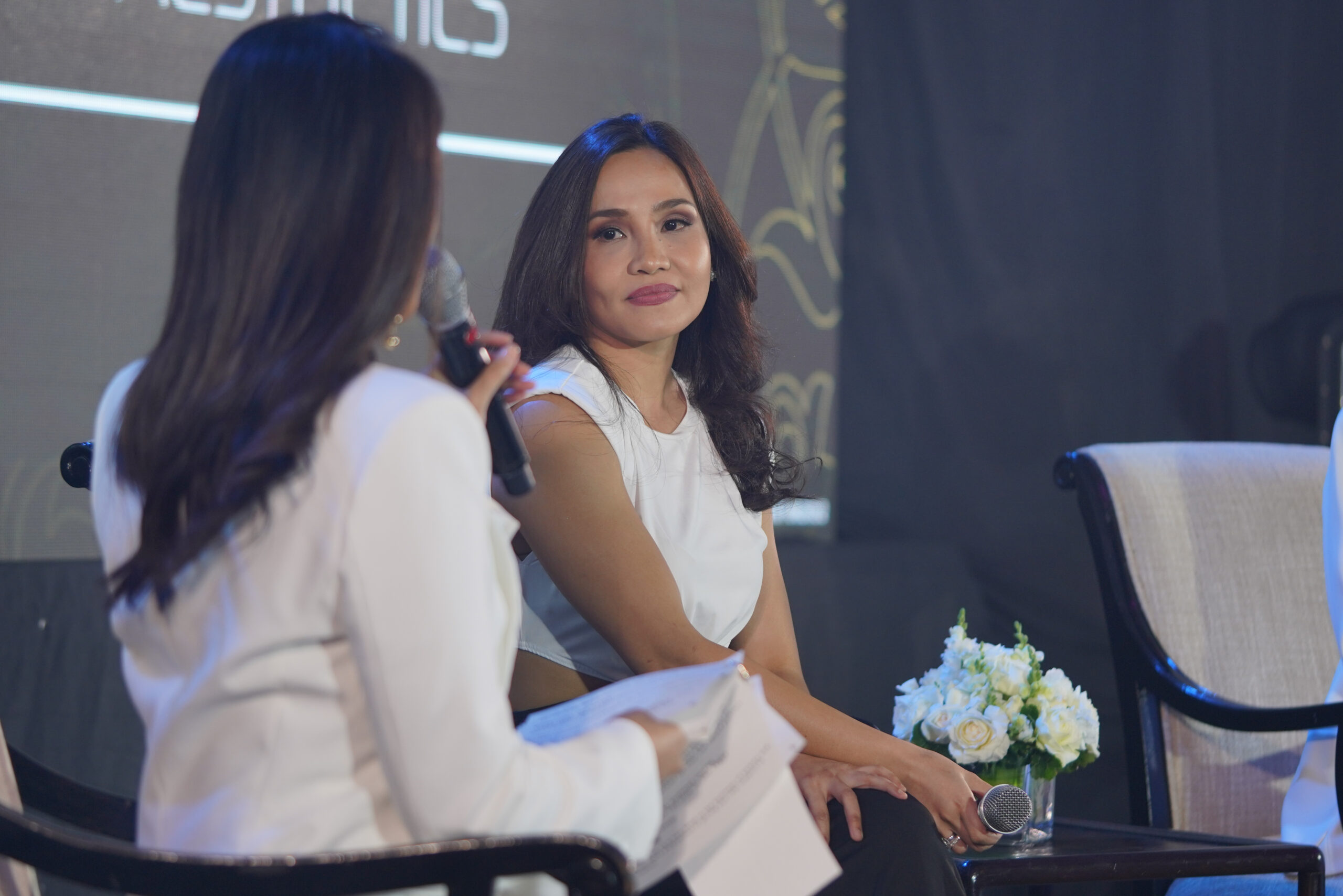 Time to be 'Confidently U' with the Safe, Trusted, and Authentic Merz Ultherapy® 
As the world re-emerges from the challenges of the pandemic, it is time to face brighter days ahead with full confidence. Prepare for those face-to-face meetings, Instagrammable travels, and catch-up sessions with friends by having glowing and youthful skin with the help of safe, trusted, and proven beauty science. The latest trends in aesthetics point to a natural-looking and subtle 'glow-up' as they call it on social media. This year, it is all about looking relaxed and rejuvenated as people start to re-enter a more social phase in their lives.

Global-renowned company Merz Aesthetics®, which is best known as the makers of Ultherapy® and other aesthetics products like Easy Adapt dermal fillers and Pure anti-wrinkle injections, discusses the latest beauty trends, innovations, and solutions in aesthetic medicine with local experts to help more Filipinos to transition to the new normal of 2022 through the 'Confidently U' campaign.

Merz Aesthetics® Philippines General Manager Jorge Libanan says that the campaign is brought by the reinvigorated demand for self-care and enhancements, with more Filipinos looking for ways to look and feel their best as they begin to face the world anew. "We partnered with top aesthetics doctors to talk about trusted treatments that are meant to enhance – not change – one's beauty, and help more Filipinos know more about how to grow their confidence with the best in aesthetics and skin care technology."

Dermatologist Dr. Gaile Robredo-Vitas, MD discussed new bespoke skin solutions for different skin needs using Easy Adapt dermal fillers and Pure anti-wrinkle injections, to address the evolving needs skin needs of patients especially after the pandemic restriction have been lifted. "I think skincare has become a trend especially in the last three to five years as more people are becoming aware of the importance of loving the skin. This is evident in the amount of skincare products available out there and in my practice, I now have patients coming to me for consult just because they want me to help them formulate a skincare routine."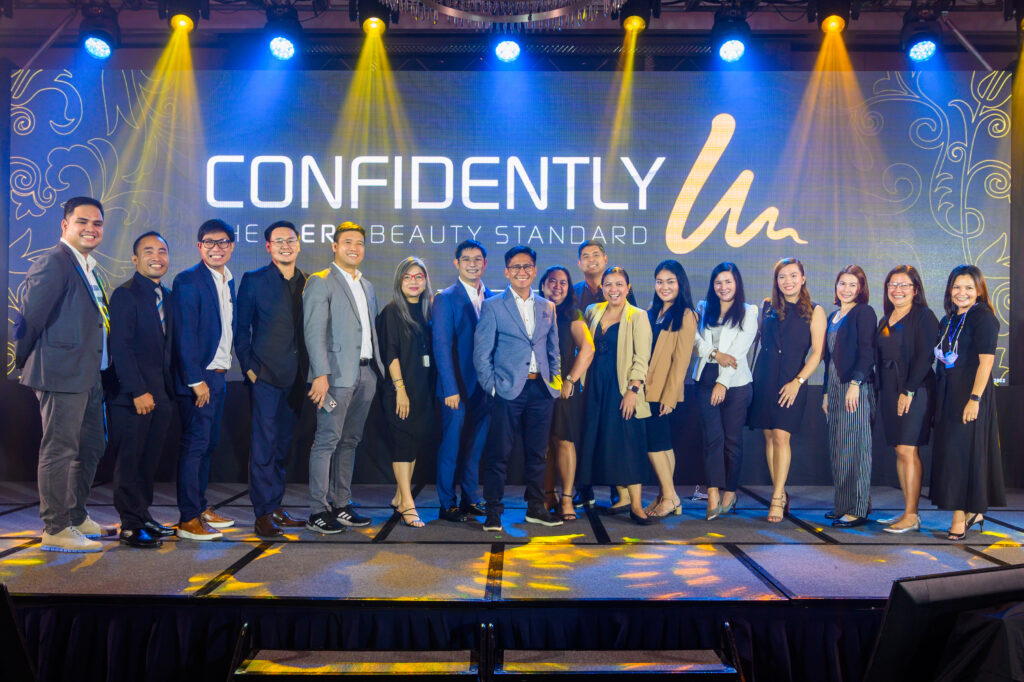 She adds that people are now transitioning to preventive treatments with patients seeking
dermatological interventions early on rather than having to deal with the signs of skin aging once they've formed. "Another thing is that many come to enhance their features, rather than wanting to look like someone else, my patients want to look and be the best version of themselves." Online personality Kathy Hererra shared her beauty journey. "My eye bags were starting to make me look older than my age, so I consulted with Dr. Robredo-Vitas. I was also curious about Ultherapy® and I asked her how it can help me." It was through their discussions that she tried out Ultherapy® and she says that she is happy with the results.

Real Matters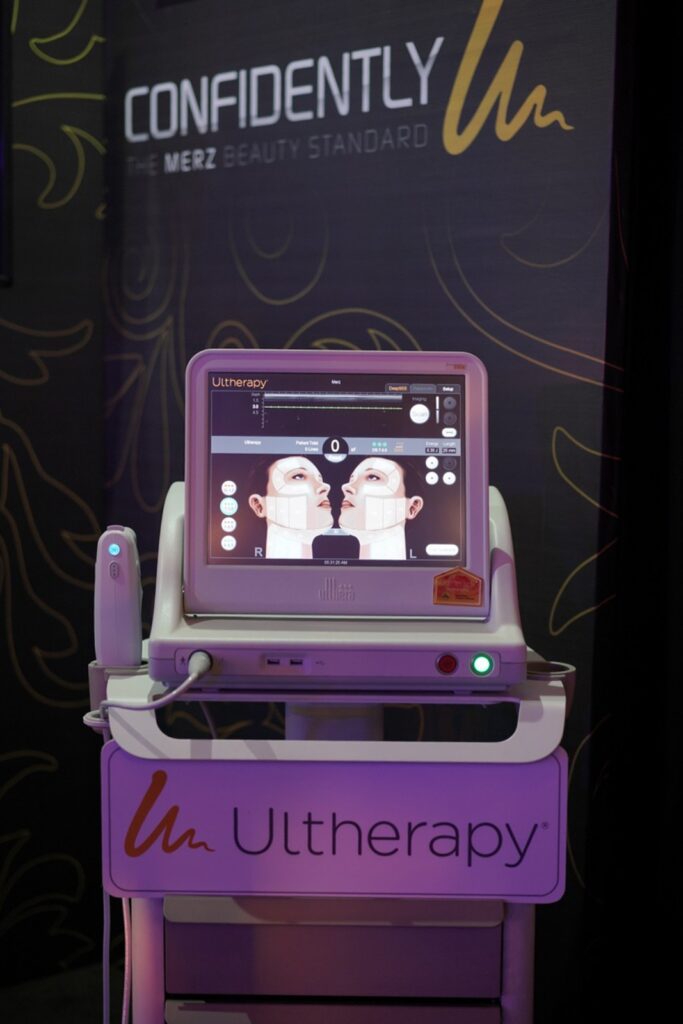 The Ultherapy® treatment uses microfocused ultrasound imaging to deliver the precise amount of energy needed at the proper depth to ensure the best treatment outcomes when it comes to lifting and tightening skin. Dr. Jonathan Nevin Yu, MD says the Ultherapy® treatment remains as the Gold Standard in non-surgical lifting and skin tightening. "It is U.S. FDA-cleared, non-invasive procedure with real time visualization that lifts the neck, chin and brow, and improves lines and wrinkles on the upper chest. With three treatment tips of varying depths, one can specifically target the essential layers of the skin to achieve superior, natural-looking results that improve over time," says Philippine Dermatological Society Fellow Dr. Jonathan Yu. "With the ability to see in real-time, your treatment provider can maximize the value of each shot delivered while ensuring safety."

To ensure safe Ultherapy® procedures, Merz Aesthetic® Philippines has likewise taken proactive and stringent measures to counteract the counterfeit treatments that fraudulently use the Ultherapy® brand name. It ensures that patients are led to the authentic Ultherapy® centers by sharing the different authenticity touch points like the machine emblem, authenticity seal, clinic certificate of authenticity, and patient certificate of authenticity.

The 2022 authenticity certificates were symbolically awarded by Merz Aesthetics® Philippines GM Jorge Libanan and Sales Director Ludovico Perez Jr. to accredited partner clinics in an event held in Peninsula Manila, Makati City last June 23. The event also featured a workshop on marketing via online short-format videos held by digital marketing expert Gian Reyes, in order to help more Filipinos discover the benefits of an authentic Ultherapy® treatment.  This is in line with the regional-led Ultherapy®
authenticity campaign entitled #RealMattersToMe, which aims to call out fake providers, highlight the risks and dangers of getting fake treatments, and ultimately prove why only the genuine and authentic Ultherapy® can help you be Confidently U this 2022.

There is no one-size-fits-all approach to beauty and to help Filipinos tailor-fit their aesthetic needs, has also featured its first patient loyalty app called the MASJ Myself App. The app features information about leading beauty treatments and their benefits. For a truly personalized touch, the Face The Journey Beauty Filter shows the effect of different types of enhancing treatments under the Merz Aesthetics® Serendipity Journey® (MASJ), such as the MASJ Enchanting Eyes which refreshes eyes for a desired natural look; MASJ Perfect V that redefines your cheek contour and chin projection; MASJ Flawless Angles for a contoured jawline and lifted chin; MASJ Luscious Lips for fuller and kissable softer lips; and MASJ Alluring Smile that lifts mouth corners for a happier and positive outlook.

The app which is available on the App Store and on Google Play allows users to book an appointment at any of the 16 participating aesthetics centers and earn rewards points for each appointment and referral. For more information about Merz Aesthetics® Philippines, Ultherapy® treatments and to locate accredited clinic providers, visit 

 
References:
 
Fabi, S. G., Joseph, J., Sevi, J., Green, J. B., & Peterson, J. D. (2019). Optimizing Patient Outcomes 
by Customizing Treatment With Microfocused Ultrasound With Visualization: Gold Standard Consensus Guidelines from an Expert Panel. Journal of drugs in dermatology : JDD, 18(5), 426–432.
Park, J. Y., Lin, F., Suwanchinda, A., Wanitphakdeedecha, R., Yu, J., Lim, T. S., Chen, J. F., Ho, W., 
Lim, J., Juniarty, L., Kee, Y. S., Youn, S. J., & Fabi, S. (2021). Customized Treatment Using Microfocused Ultrasound with Visualization for Optimized Patient Outcomes: A Review of Skin-tightening Energy Technologies and a Pan-Asian Adaptation of the Expert Panel's Gold Standard Consensus. The Journal of clinical and aesthetic dermatology, 14(5), E70–E79.
 
The Merz Aesthetics® and Ultherapy® are registered trademarks of the Merz group of companies. To learn more about Ultherapy®, follow and on Instagram and Facebook.