Christmas is indeed the happiest season of the year. It is synonymous to gifts, family bonding, happy times with friends and of course, good food.
In the Philippines, our holiday celebration is never complete without a festive of food served in the most sumptuous and authentic Filipino way and this is where Guevarra's has been known for.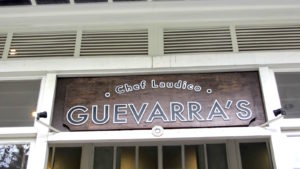 Guevarra's is a house built in the 1920's and was converted to a restaurant famous for its picturesque garden surrounded with rich greeneries and artsy walls any art aficionado would love. Since its inception, Guevarra's has shared its domicile to numerous occasions from baptism, birthdays and weddings to corporate gatherings and reunions. The interior of the establishment can comfortably accommodate 200 persons with each area of the entire establishment has a story to tell.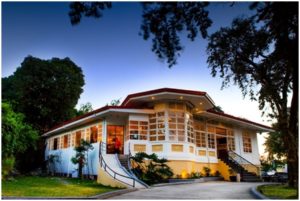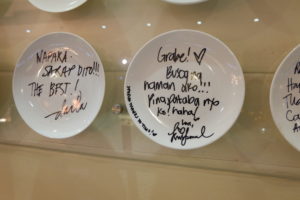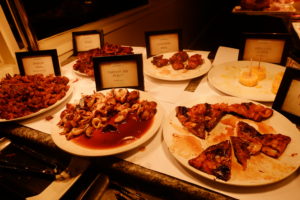 Apart from its hefty and awe-inspiring interiors, Guevarra's is most known for its grandiose buffets available any time of the week. For this season, Seven Plates Inc.partners, Warren Sy, Patrick King, Felix Yu, Timothy Go, Victor Go, Raymond Co and Jeffrey Siy together with Chefs Roland and Jackie Laudico have decided to create celebratory feast that will make this time of the year more remarkable especially for families. From appetizer to dessert, each  delicacy is lovingly created and served with love and inspiration.
Let me a give you a preview of what this holiday treat is all about.
Warning: This post is all about good food so sit back, relax and let your eyes get full as you tummies starve.
GUEVARRA'S HOLIDAY MENU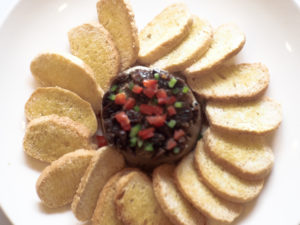 Whet your appetite as you munch on crostini with Christmas Chicken Liver Parfait; flavorful and rich Liver pate with infusion of moscato to open up your taste buds. This is definitely one of my faves because it set the mood of my taste palette.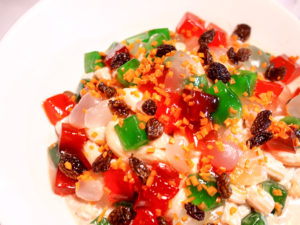 Enjoy the creamy goodness of their Christmas Macaroni Salad, a rich blend of macaroni, gelatin cubes, raisins and dressing.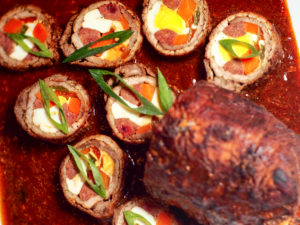 You will definitely roll your tongue as you taste their Beef Morcon with it melt-in-your mouth goodness of rolled Top round with Bacon, Spanish chorizo, carrots and hard-boiled eggs.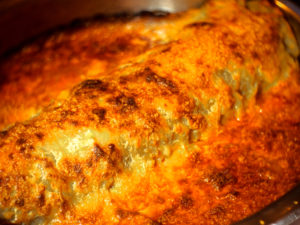 Fusion precision with Embotido Lasagna Roll – Classic Filipino meat loaf covered with Lasagna sheet and baked to perfection.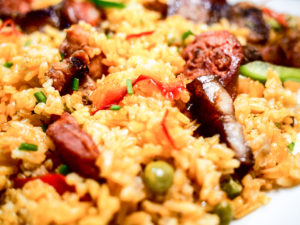 Filipinos love their rice (especially me), hence the Christmas Paella, Flavored rice dish with morsels of Liempo, Chicken and Chorizo.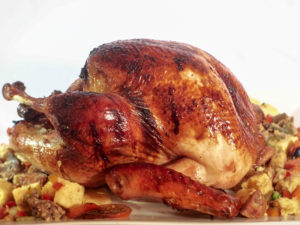 A western favorite that proved to be as sought after here in the country, Roast Turkey with cornmeal stuffing paired with two kinds of sauces- Cranberry and Gravy.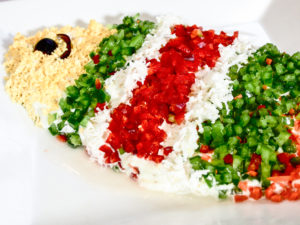 Bask in the marriage of flavor and color of the Fish Mayonesa– Baked whole fish with Tartar dressing topped diced red and green bell pepper, carrots and egg.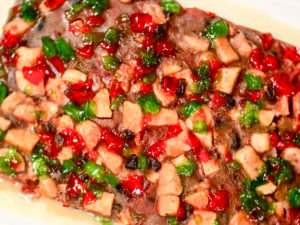 Christmas Suman Fruitcake, Christmas twist on Filipino specialty suman served with fruit preserves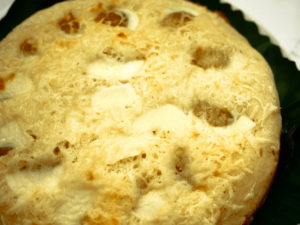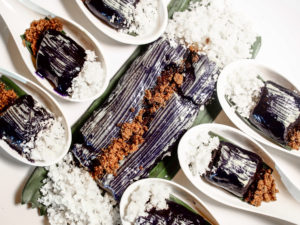 Another attraction of this menu is the remarkable Christmas kakanins – PutoBumbong and Bibingka. These 2 rice creations will surely make you feel the warmth of the season in a classic and happiest way.
What's good about this season is that is not only about food and gifts, this season is also about giving back to the community. Guevarra's is definitely not missing this out as each buffet head will automatically contribute a portion of the proceeds to benefit the Children's Joy Foundation, a center that houses disadvantaged children in the country.
Book your holiday celebrations now and enjoy an affordable buffet at Guevarra's.
Weekday Lunch (Monday to Friday) – P399 + 12% VAT
Weekday Dinner (Monday to Thursday) – P499 + 12% VAT
Weekday Maagang Salu-Salo (Monday to Thursday) – P449 + 12% VAT
Weekend Maagang Salu-Salo (Friday Dinner to Sunday Dinner & Holidays) – P 549 + 12% VAT
Weekend Lunch and Dinner (Friday Dinner to Sunday Dinner) – P599 + 12% VAT
Lunch is from 11:00 AM – 2:00 PM, Maagang Salu-Salo 5:00 PM – 6:30 PM while dinner is from 7:30 PM – 10:00 PM.
Guevarra's is located at 387 P. Guevarra cor. Argonnes St. Addition Hills, San Juan and Buffet rates are as follows:
For Inquiries and reservations you may contact: 705 1811; 705 1874; 0917 311 2222. Follow them on Facebook: Guevarra's ; Instagram: @Guevarras_ ; Twitter: @Guevarras_ .