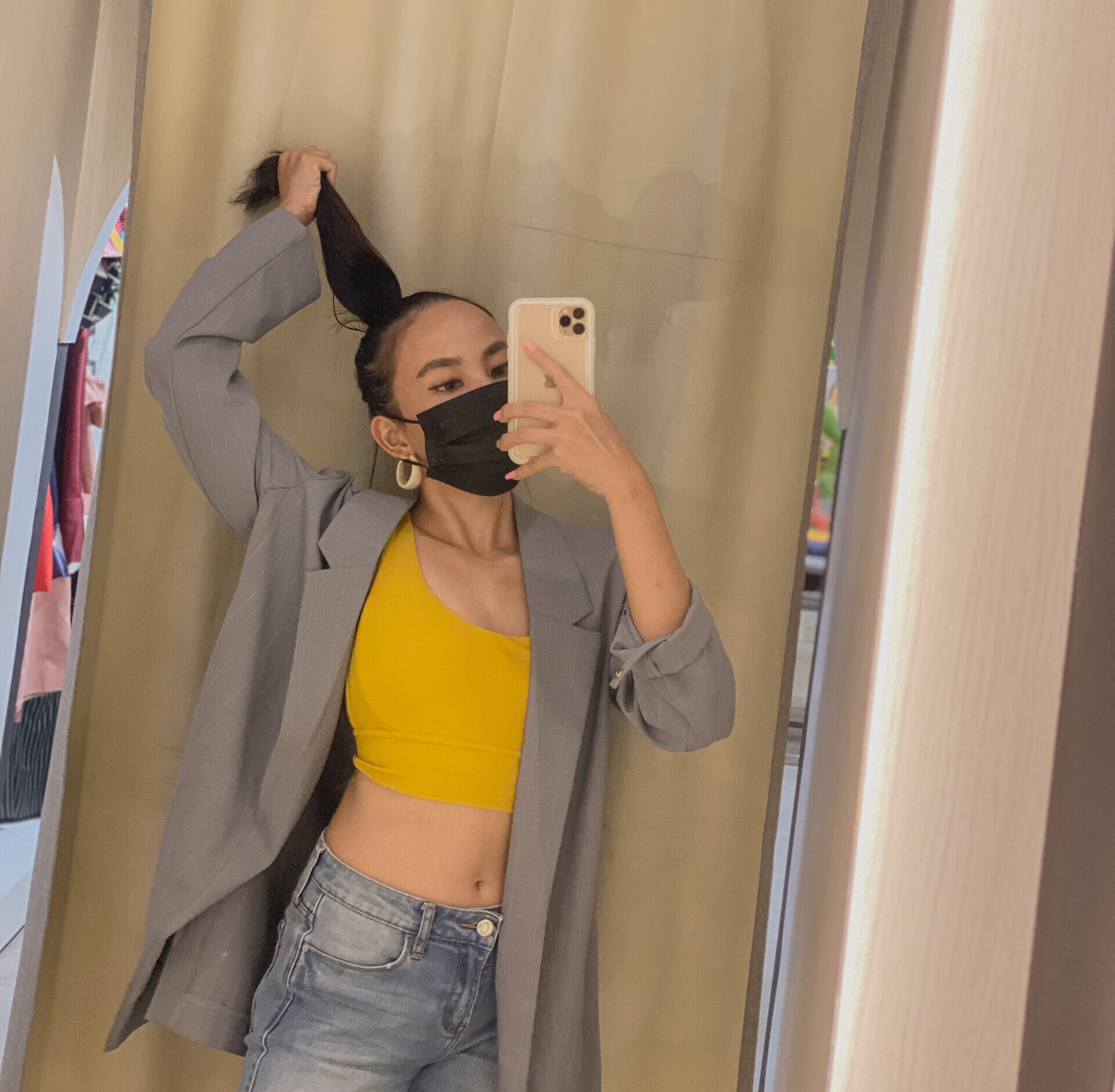 How To Be High Maintenance to Be Low Maintenance? Get Your Brows Done at Edwin Lisa!
Okay, so while we're still in the pandemic and we still don't go out (as much), I believe taking care of ourselves physically is A MUST! That means trying our best to look pretty for Zoom meetings and all those quick weekend errand trips, lol. But seriously, this entire quarantine-ing has taken a toll on me and I feel like doing some pampering and self-love will make my WFH world better.
Now if you're gonna ask me what's on my physical self-love list, I'd say skincare will always be on top of everything. I've started investing on some of the best skin brands in the market and although it's a bit of a splurge, I must say that it is worth every penny. I've also scheduled some salon sessions, waxing sessions and regular spa days. But one of the best beauty trips I've done recently is a microblading sesh! Don't get me wrong, my brows have always been present but lately, I noticed how they've become so sparse and a little messy. Maybe it's because I'm aging? Or the lack of maintenance? I don't usually do anything with my brows — no plucking, no threading — and probably that's the reason why they've gone astray.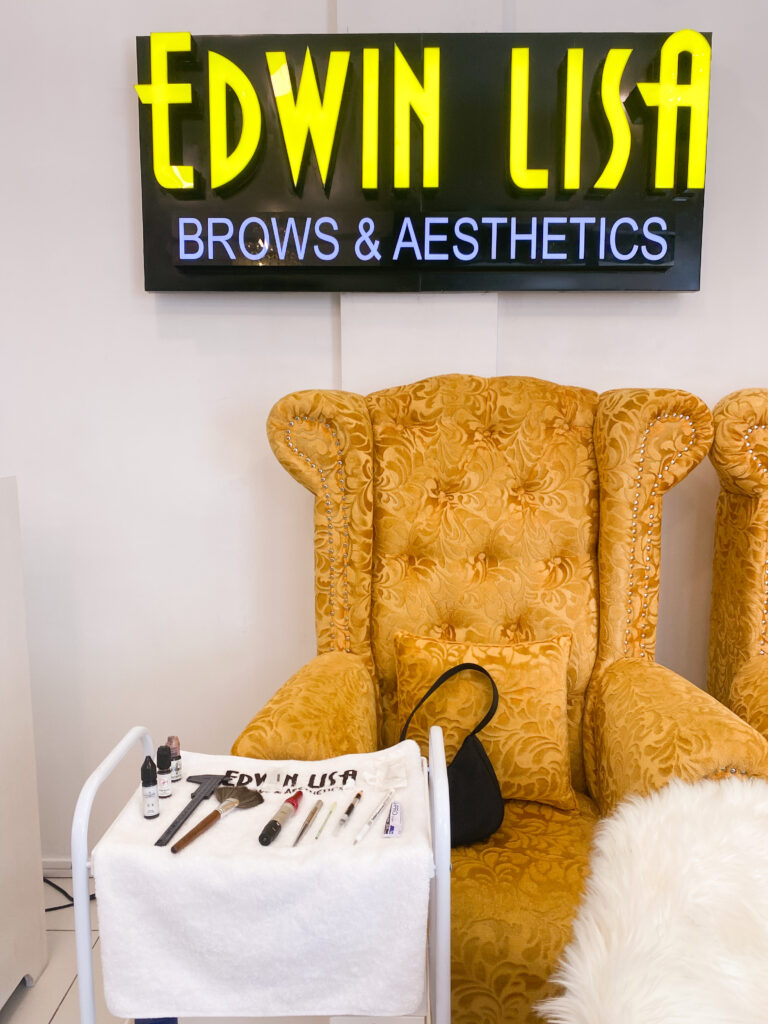 Since I don't really want to travel far to go to a brow salon, I tried looking for a nearby clinic and I'm glad I found one that is just 10 minutes away from my place. This salon is owned by Edwin Lisa also known as the Eyebrow Master. I read up some reviews first (because I know this procedure is something that's almost "permanent") before marching my way to his clinic and voila! I got a brand new brows in less than 3 hours!
Before I give you the details of the procedure, I'd just like to reiterate that microblading is safe as long as it is done by a pro. By definition, eyebrow microblading is a semi-permanent tattooing technique in which a trained professional uses a special pen to create the appearance of individual hairs. The result? A full, shaped, natural-looking brows.
It is important that you do your research and prep yourself up before you even book a microblading appointment. In my case, aside from reading up about Edwin Lisa, I also looked at some post-care articles to help me understand the process better.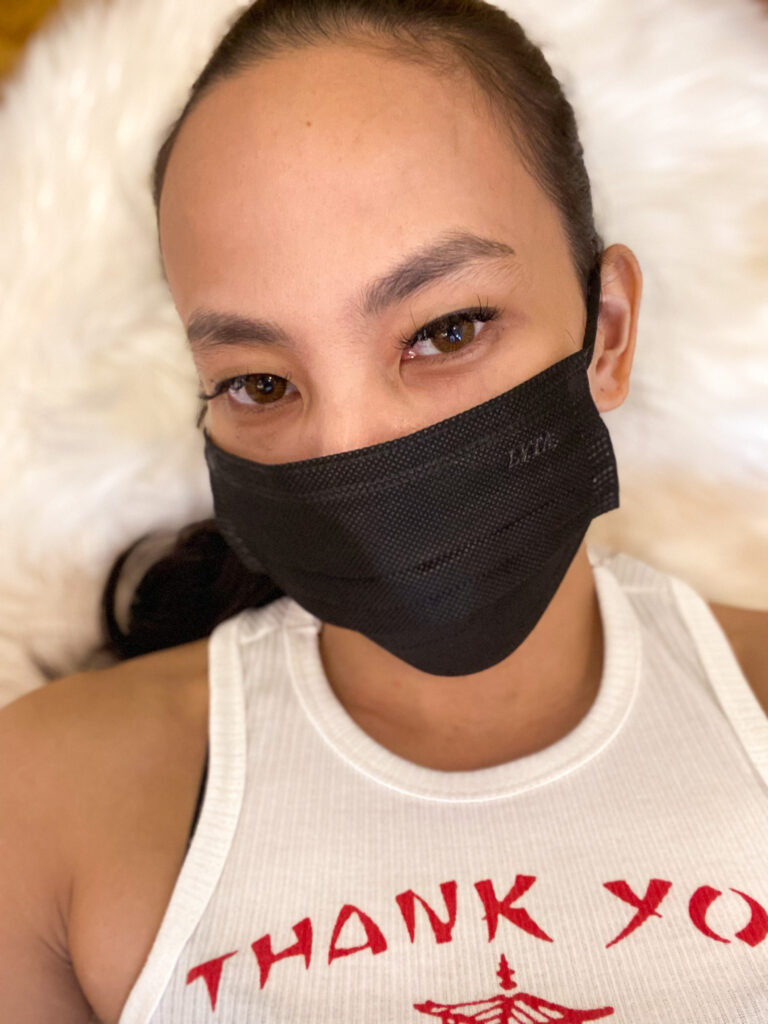 I was kinda excited to so I went to the clinic early. I didn't put any makeup on, just some sunblock on my cheeks and forehead but not anywhere near my brows.
What I love about Edwin Lisa is that he made me feel comfortable  all throughout the session. I asked him several questions before we started and most of the questions are actually about the pain level since my pain tolerance is not the best, haha! He answered all questions cheerfully and apart from that, he walked me through the specs of the procedure.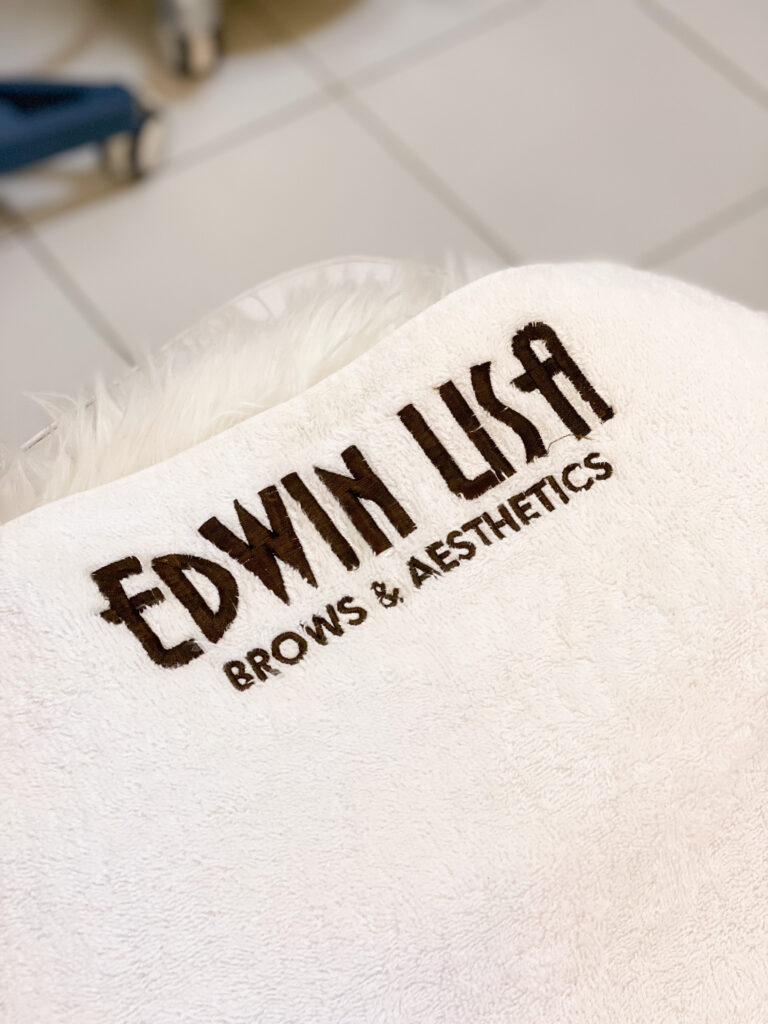 First thing that he did is he assessed my face and mapped out the ideal brow shape. I told him that I don't usually clean my brows so he created a brow pattern that doesn't need any kind of "maintenance" or heavy cleaning.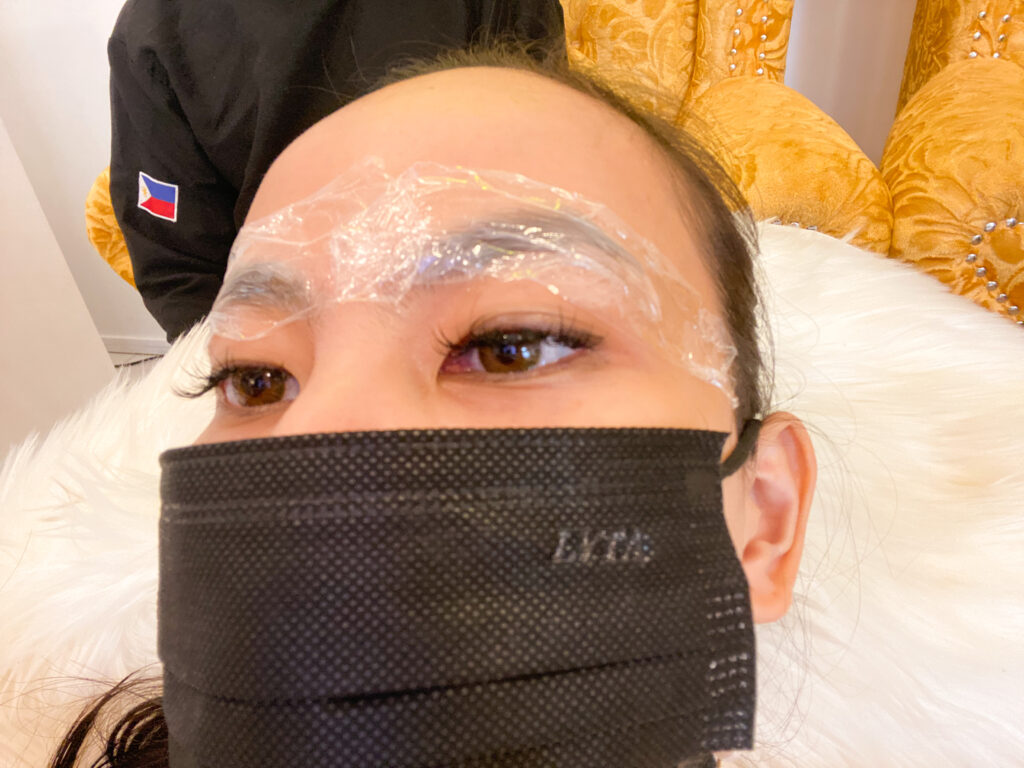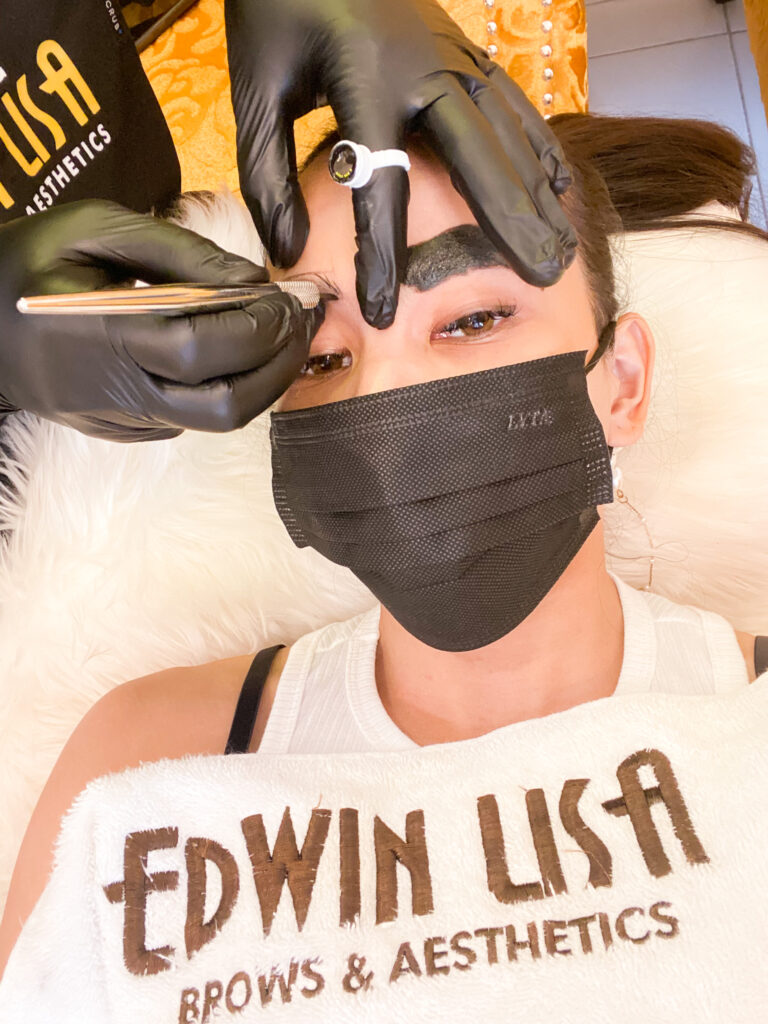 After finalizing the shape, a numbing cream was used on my brows to lessen any discomfort while tattooing. After 20-25 minutes, Edwin started microblading some hair strokes with light pressure. It took him around 20 to 25 minutes for the first pass, and then he applied another numbing formula for the rest of the procedure. I'd say it's a 2 out of 10 level of pain and it's super tolerable.
My brows were a bit darker when we finished the session. I have to admit I got worried initially but Edwin told me that it's normal and that I should expect peeling within 10 to 14 days (after which my brows will be a few shades lighter). He also said that it takes about four to six weeks for the true color of my brows to appear.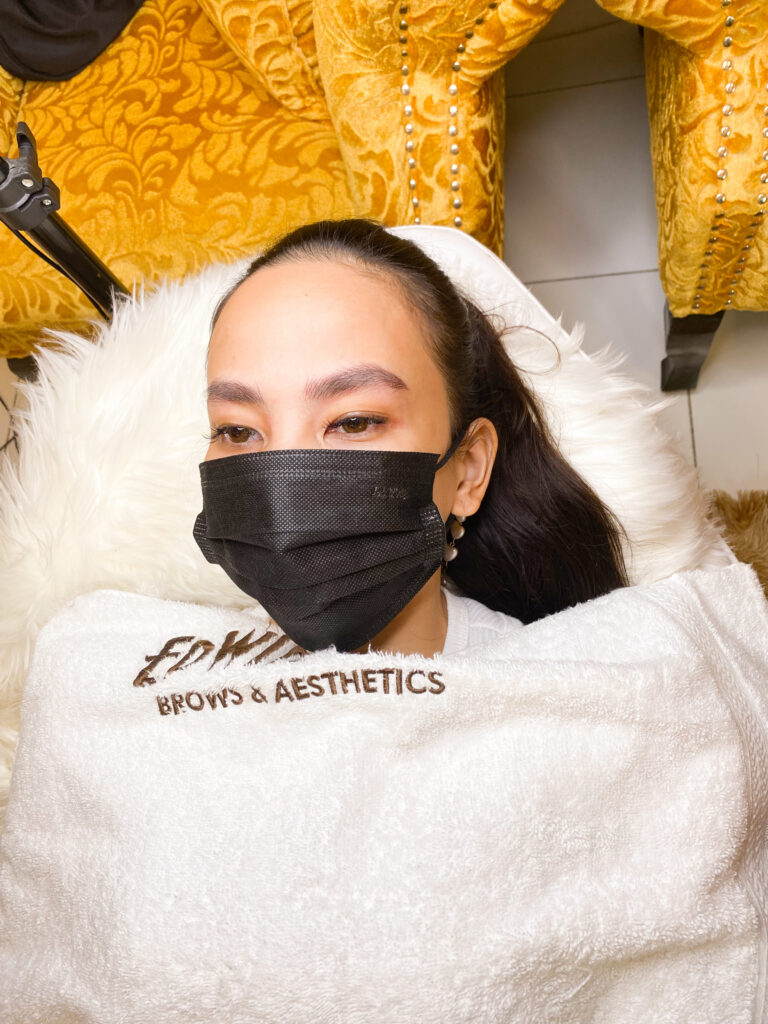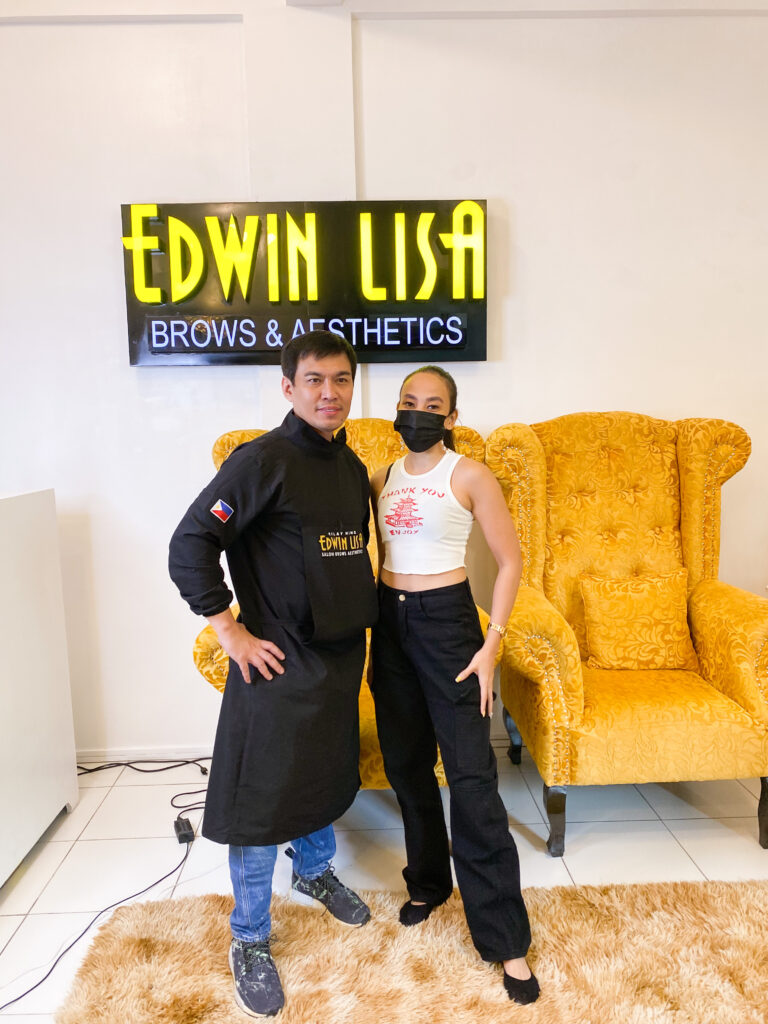 I was also given some post-care instructions just to make sure I don't hamper the healing process. The most crucial thing is that I cannot get my brows wet for 2 days, so I skipped my workout that weekend. It's also important to avoid scratching and picking at any scabs. I didn't have a hard time following all these instructions cause there's literally no downtime! I just let it heal naturally.
So after 4 weeks, here are my brows! I like how they're fully blended and super natural looking. I still have to schedule another appointment for a possible recoloring but to be honest, I'm super okay with my brows now! I like how this saves me so much time especially in the morning.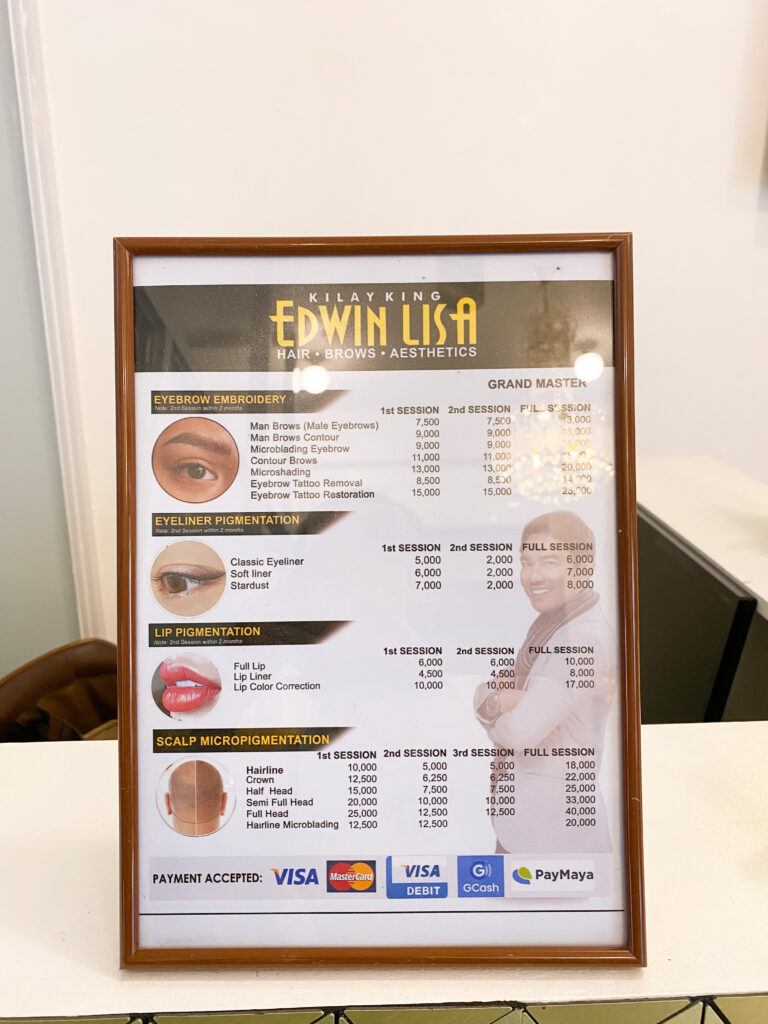 Now if you're gonna ask me the rate of this procedure, I have to say that is it a bit pricey but it's definitely worth it. I'm glad that I had my brows done by Edwin Lisa because he's really super skilled. Besides, we're talking about improving oneself and I see it as an investment. Because I got on fleek brows, I don't need to spend on brow pens and threading, talk about being practical! Lastly, I aim to be high maintenance to be low maintenance and this definitely fits the mold.
So yup, that is my microblading experience! If you want to book your schedule at Edwin Lisa, you may visit their Facebook or Instagram page. See you on my next beauty review!