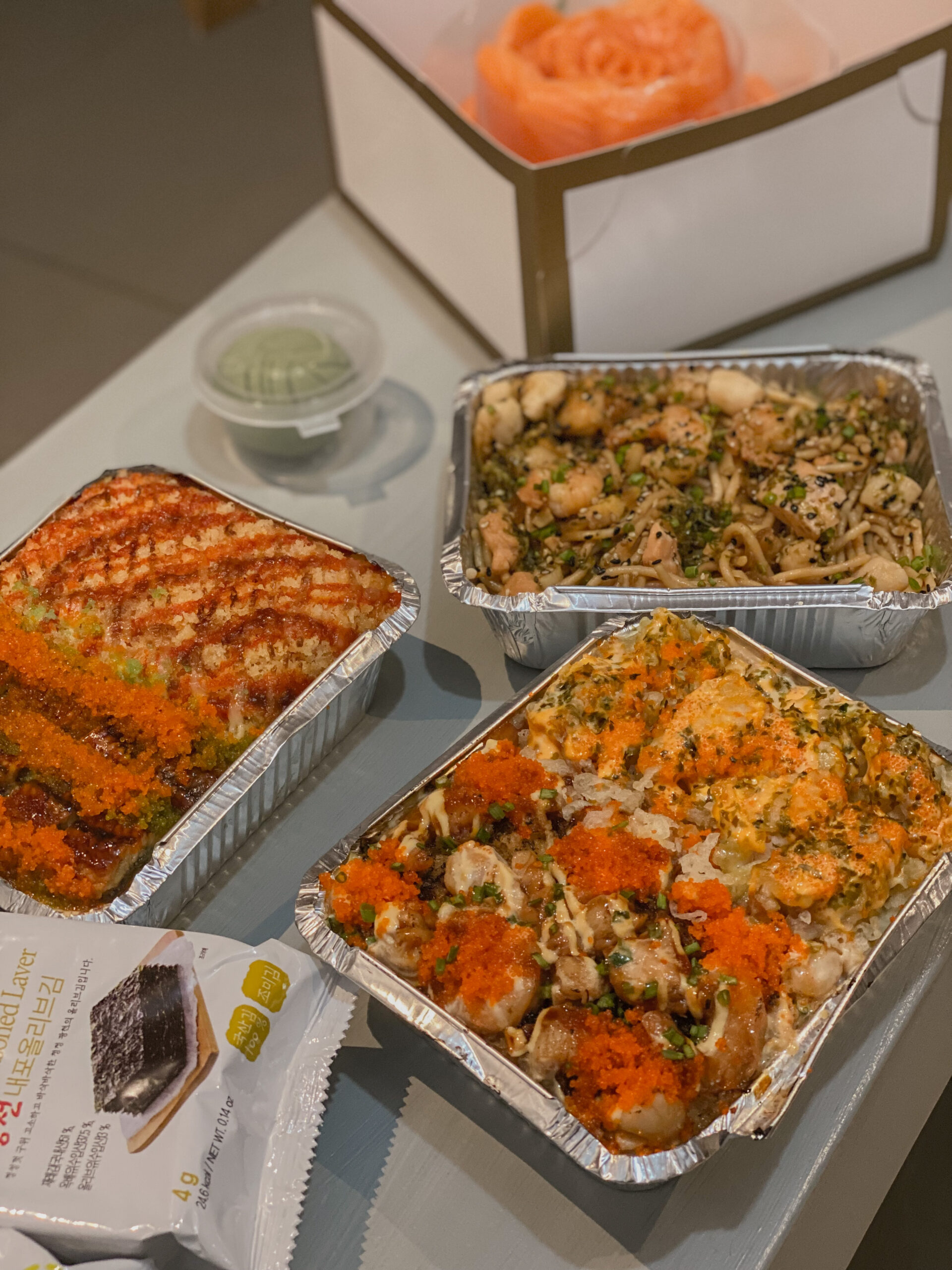 Doing a Protein-Packed Diet + Where to Get the Best Salmon Cake in Manila!
I know we all have that common notion that fitness is all about working out and being physically active. I used to believe that too. I even thought that spending a lot of time in the gym will give me the license to eat anything (because I burn them all anyway, lol). Well, lemme break it to you — the reality is fitness is just 30% exercise and the remaining 70% is all about what you take in, literally. This means that your diet means a lot and whether you're an athlete or not, you have to be mindful of your nutrition.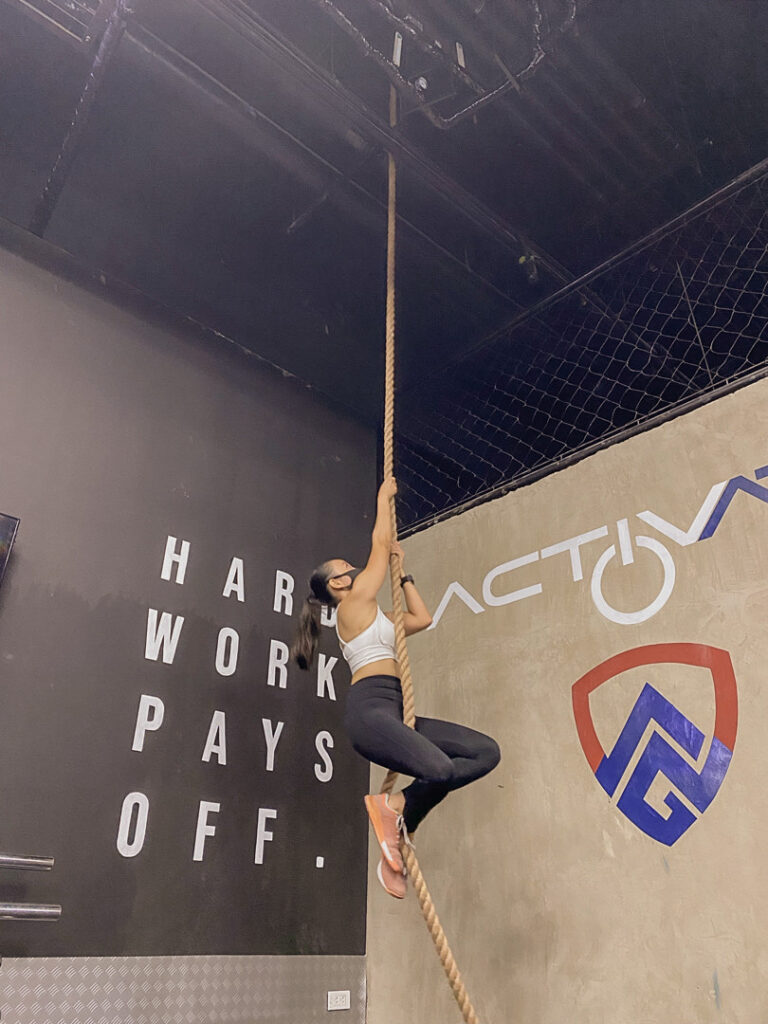 Personally, I have tried so many kinds of diet. I've done keto, low carb, low cal and all those fad diets shiz but what really worked for me is high protein. Aside from the fact that it is extremely sustainable, it also complements my workouts. In just a few months, I was able to gain good muscle mass and I have also seen great improvements in my overall strength and performance. Actually, high protein diet also works best for people who are trying to lose weight because protein-packed food makes you feel full easily.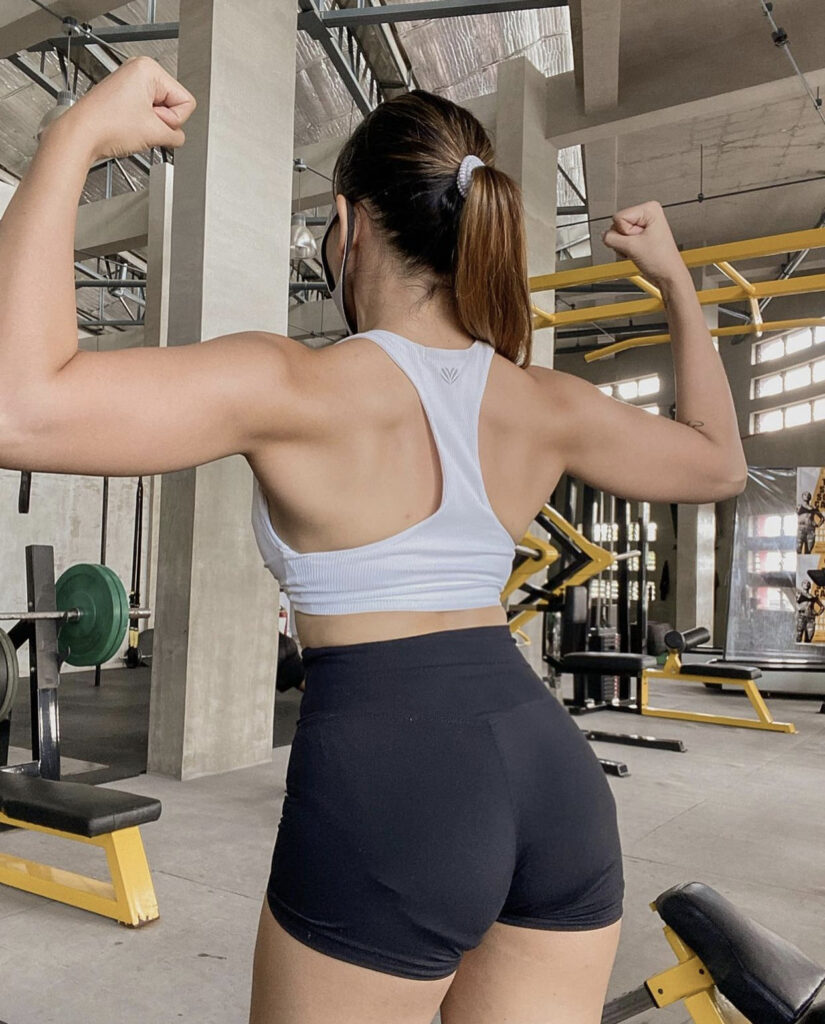 In general, a high-protein diet recommends getting more than 20% of your required calories per day. That typically means eating fewer calories from carbohydrates or fats to keep your calorie total in balance.
The best thing about this diet is that there are no food that are really forbidden, although it is recommended to eat more lean proteins and fewer refined carbohydrates, sugars, and fats.
For specific food choices, I try to keep my list simple. I do soy, lean meat, fish meat, some dairy and veggies. And speaking of good protein, I am really happy that I discovered this store that sells a really good salmon cake! I know finding fresh salmon can be a bit tricky these days and I'm just glad Salmon HQ makes the best (and most instagrammable) salmon cake!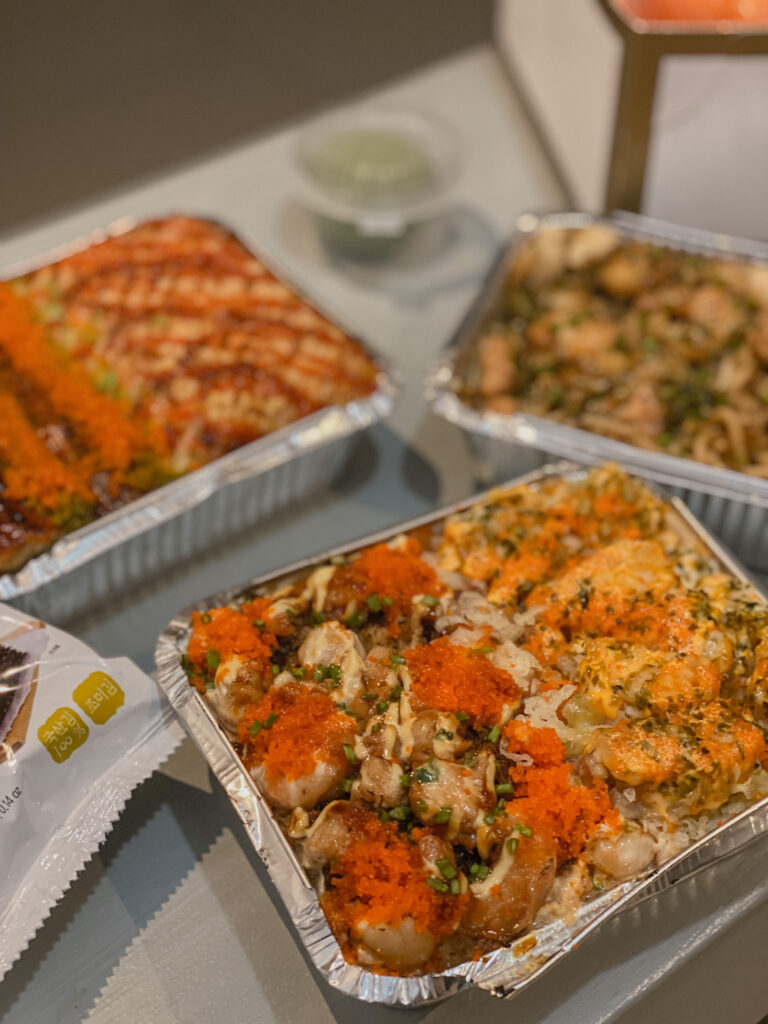 The Salmon Sushi Cake (P1,200) looks like a real present! Inside the cake is a filling of different layers of rice and kani salad and of course, there is salmon all over! I love the fact that Salmon HQ included lots of wasabi and a generous serving of soy sauce which made the experience so much better.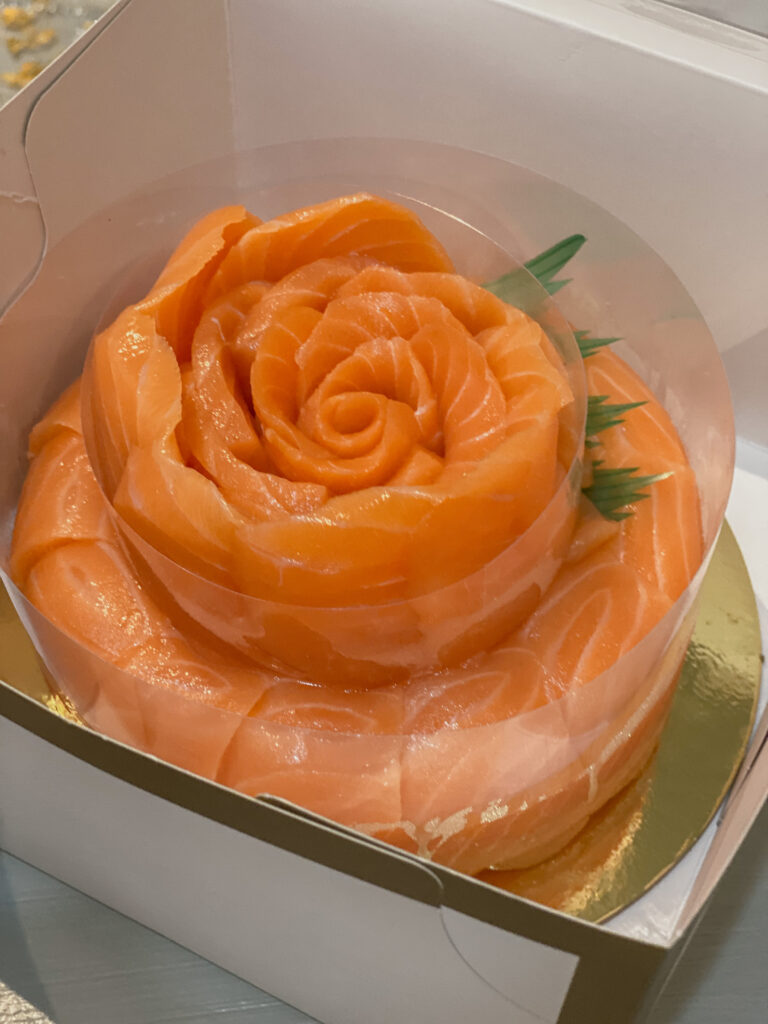 It's such a pure delight to eat and I'm happy I got my protein requirement covered for like 3 days haha!
Aside from the salmon cake, I was also able to try SalmonHQ's sushi bakes! I got 2 platters with 4 different flavors – Crunchy California Sushi Bake, Unagi Madness, Tako Yummy Bake, and Uni & Scallop Aburi. I've tried so many sushi bakes but I gotta admit the California Sushi Bake is on a different tier! It's tasteful and freshness rolled into one!
So yup, if you need a good dose of protein dishes that are guaranteed fresh and delicious, I highly suggest you check out SalmonHQ! I know we love our red meat but I swear, all these sushi stuff will make you love seafood too!
PS. Follow SalmonHQ's Instagram and Facebook page to know more about their menu, prices and order process. 
Get it, get it guys!