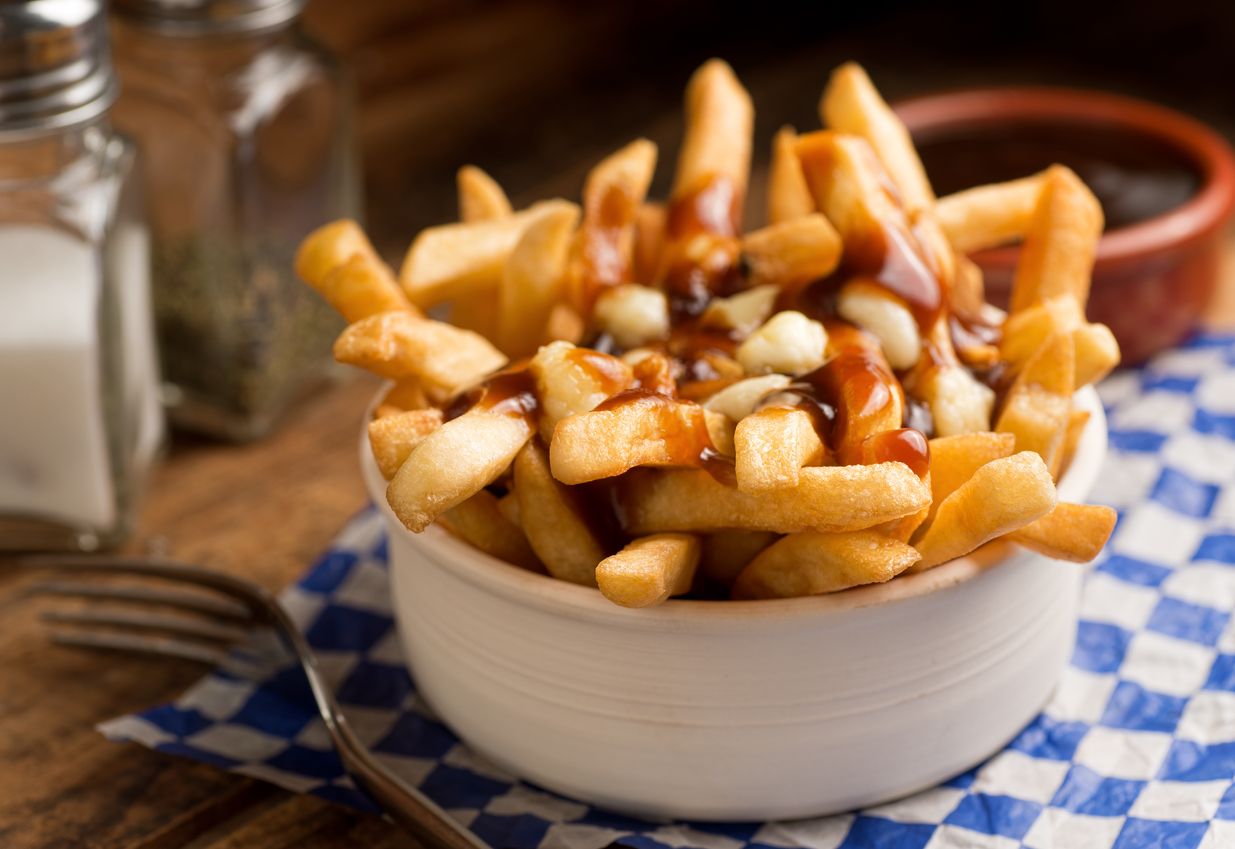 Food Talks: 4 Canadian Dishes You Need to Try
Want to try some of the best Canadian food the Great White North has to offer? Perhaps food isn't what brought you to Canada in the first place, but it'll likely be what brings you back.
Here are four dishes you must have.
Poutine is a very simple recipe of french fries, cheese curds, and gravy. The heat from the gravy melts the cheese to create a delicious dish. Many Canadian restaurants put their own spin on poutine – some add bacon, chicken, or pulled pork. This dish is a definite favorite.
Fried sweet dough or elephant ears is so delicious you will want more and more. It is a fried donut-like pastries with cinnamon sugar sprinkled on top.
Sushi in Vancouver is arguably the best in the entire world. With over 600 sushi restaurants and counting, Vancouver may very well be the sushi capital of North America. With the combination of the Asian population and easy access to the Pacific Ocean, it's obvious why sushi cuisine dominates the Vancouver food scene.
Pouding chômeur is served warm, and you can expect light, almost cheesecake-like texture. The cake itself isn't exceedingly sweet, that's the syrup's job.
Perks of Canada
Vancouver has beautiful views, natural sites, good job opportunities, and a decent lifestyle. It has the mildest winters compared to other Canadian cities, and Vancouver has the best education options in Canada. Homes for sale in Vancouver are starting to level out, which is good news for buyers. Canada is generally a very diverse and multicultural country. So, if you are considering moving here, this is one of the benefits for foreigners.
Canada is naturally geared towards families. In the suburban streets, there's a feeling of safety and togetherness with lots of community events such as BBQs and festivals catering to families. No matter whether it's playing outdoors, education, places to visit, eating out, a positive environment, or future opportunities – Canada has it all.
Canada values education and enables all students to have access to the best schooling available no matter what their background. The government spends more funds per student on education than other countries in the world. Due to this education system, Canadian children perform well across the board and, on average, stay in education longer than most other countries.
We can't discuss the perks of Canada without the mention of free universal healthcare. The universal healthcare system known as Medicare is one of the main reasons for the country's high quality of life and excellent overall health.
*Featured image from Pinterest