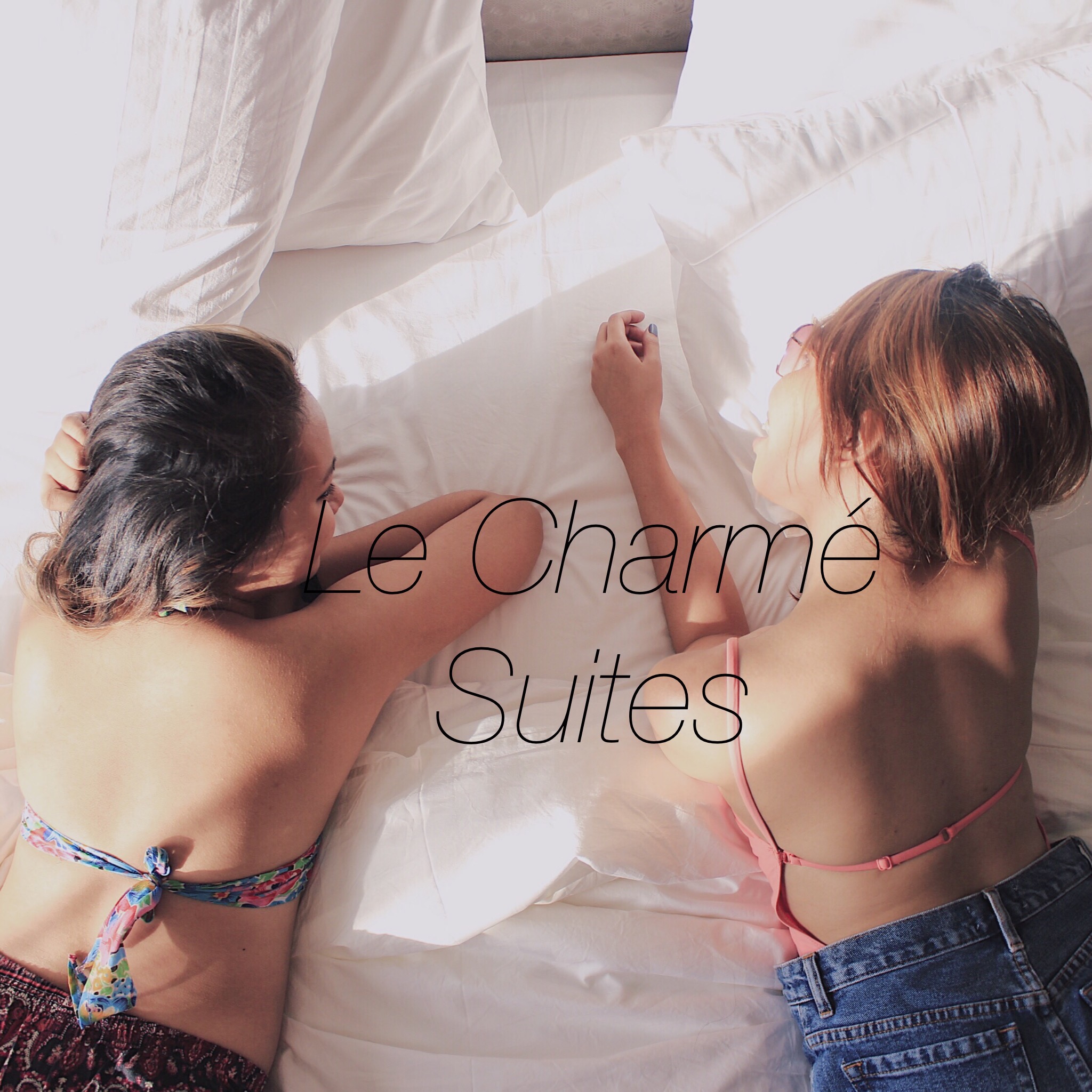 Quick Getaway Spot: Le Charme Suites Subic
One thing I like about being a freelancer/entrepreneur is that I can always insert short staycations in between my daily workload. Yeah it sounds fun but I actually have lots of considerations before I say yes to trips — one of those is location. As you know, I can't go anywhere far or I can't be away for too long because (insert Rihanna melody here) work work work is life. So for this year, my second legit staycation (the first one is in Thunderbird Resorts which I have yet to blog) is in Le Charme Suites Subic.
Subic is a well-loved spot because of it's strategic location (2 to 3 hours travel from Manila) plus the fact that there is a plethora of attractions around the area. There are plenty of outlet stores, resorts, water attractions plus of course, the Duty Free station! The last time I stayed here was almost 8 years ago so imagine how ecstatic I am when I got an invite for an overnight stay at Le Charme Suites, one of Subic's newest hostelries. Thank you Blogafam and the rest of the Le Charme team for coming up with the most relaxing, fun itinerary for us.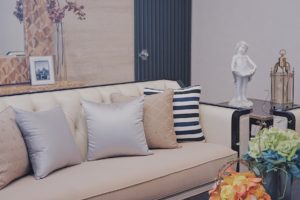 So before I flood you with all the fun photos, let me give you 5 major reasons why Le Charme Suites is the best place for your quick getaway.
1. LARGE AND SPACIOUS ROOMS
Le Charme looks like a typical small hotel from afar but you'll be surprised when you get in. The hallway is homey, the rooms are big and they even have room racks for bicycles. Trivia: Subic is a popular spot for triathlons and bikers and that's the reason why spaces with slots for these biking gears are more favored. 
2. HIGH-TECH FACILITIES
Now enough about the space because this is the most interesting part. I have to say that I'm quite impressed with how the rooms were structured. Each suite got its own wide TV, lampshades and other stuff. The bathroom lights are auto (yes, they have some sort of sensor) and each room has touch sensitive switches in digital form. On the display, you will see the "do not disturb" and "clean up" keys. Oh and the doorbell is touch screen too!
3. BEST POOL EVER
Le Charme probably has one of the best, most instagrammable pools in the area! It's a huge water playground accentuated with a cool, mediterranean vibe. Apart from that, the rooftop view of the city also adds a lot of relaxing feels. It's perfect for lounging with friends or with anyone you feel special. I actually can't count how many photos we took in this area because trust me, every single spot is picture-worthy!
4. FRESH FOOD COURSES
We had the chance to try some of the dishes at Teppan 101, Le Charme's affiliate restaurant that serves a fusion of Asian and Mediterranean food. Teppanyaki  is a style of Japanese cuisine that uses an iron griddle to cook food and indeed, we got the same Japanese feel as we witness one of Teppan's chefs cook our food in front of us.
It was a feast that we truly enjoyed (nabitin ako, haha)
5. WARM SERVICE
The most important thing I look for staycations is the service I get from my accommodations and Le Charme did it pretty well. The staff members were all courteous and we were entertained happily even if we're so kulit! We're literally laughing and playing everywhere!
We also got the chance to use the KTV room (while drinking wine) and that's probably one of the best karaoke nights ever.
All in all, our Le Charme stay was relaxing, fun and definitely worth the travel. I heard they are still improving their facilities and I, seriously, can't wait to book another stay.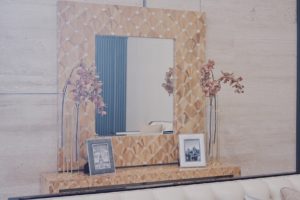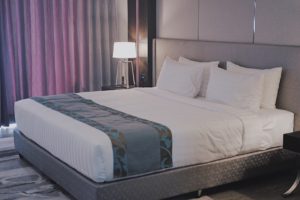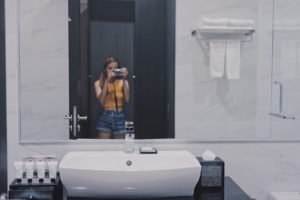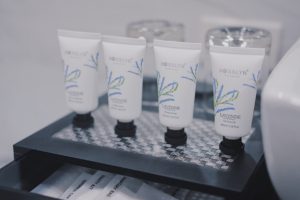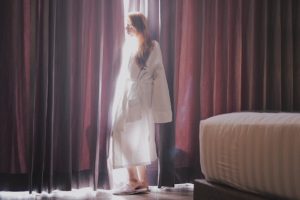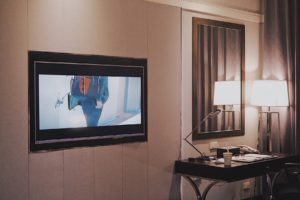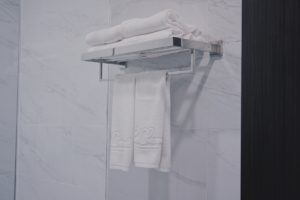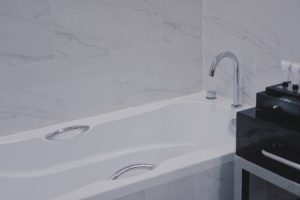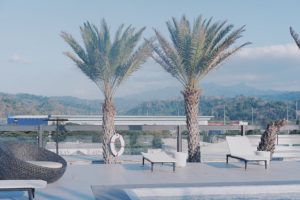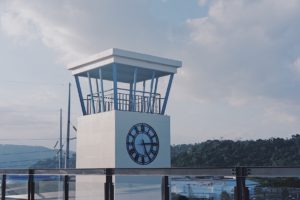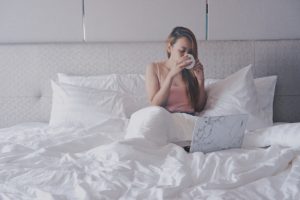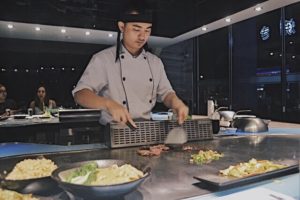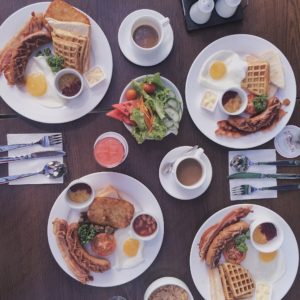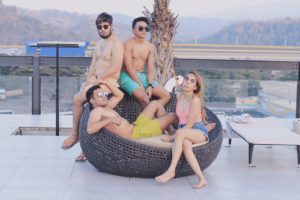 For more information on Le Charme's room rates and reservations, check out their Facebook and Instagram page.
Ps. Most shots were taken using my Fujifilm X-A3. Thanks also to my Zam-BAE-les friends Dan and Klyde for lending me some of the photos.