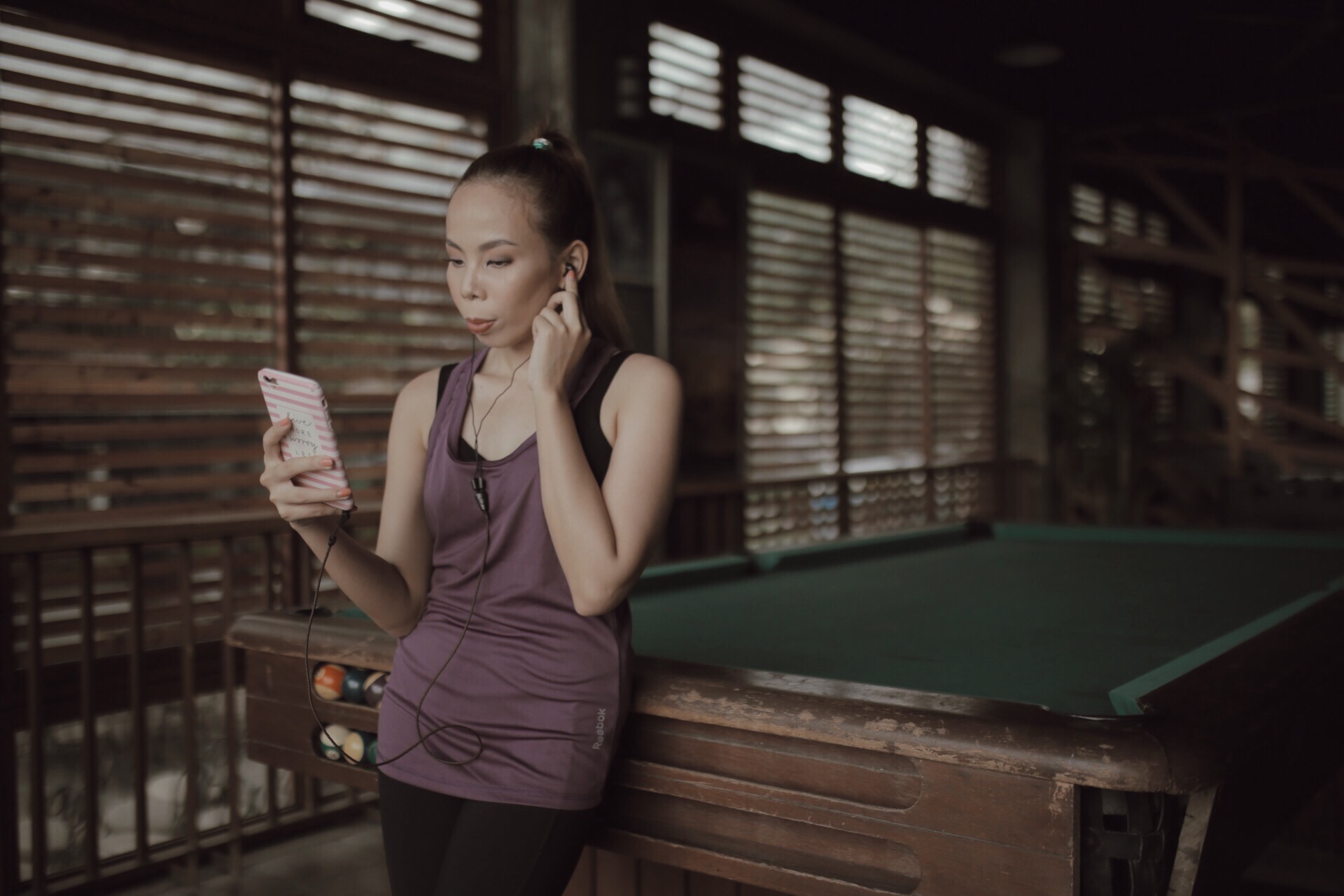 The 12 Guys You'll Meet on Tinder
So here comes another personal post from your not-so-expert love guru. Haha. Well I thought this might be something that will interest a lot of people, especially in this day and age where everyone is just online, and uhm, single? Haha. *Ako lang pala*.
Anyway, if you haven't heard of Tinder, then congratulations: You are probably in a loving, monogamous relationship or you're probably taking the celibacy path (lol, SWIPE LEFT). But those of you single, haunting and ready to swingle, I'm pretty sure you know and have tried this app. Right, class?
To be honest, I downloaded Tinder a year ago for school research purposes. I know that might sound like a lame excuse but believe me, IT IS TRUE. I wanted to know how interpersonal communication works on dating apps — how do people talk, how different genders present themselves online, how do women work around the "hook up" culture, blah blah blah. So I finished the paper (lemme know if you want a copy) and a few months after, I found myself trying to pick a good set of photos that will best represent me or at least make me look like oh, "she's a perfect catch" (LOL), swiping left and right, sending super likes and all. Yeah, officially, I became a member of the digital dating poo *thanks school*.
So WHY TINDER?
Well, for one, Tinder is probably the most used dating app especially here in Manila. Around 70% of my friends know and have used Tinder at least once in their single (sometimes even committed) lives.
Second, setting up a Tinder account is pretty easy. Sign in using your Facebook account (sometimes, you don't even have to have Facebook, just manually key everything in), pick your best photos (of course, choose the best-est of the bests), and begin swiping people you want to date to the right, and people you don't really like that much, to the left. Once you and your potential leading man/lady mutually like each other, good news! You're a match! Then you can start chatting (everyone starts with his and hellos and how are yous), sending emojis and stuff.
Sounds simple enough, right? Oh yes. Also, the best part of about Tinder is that you can easily connect with people around you (unless you go premium and do people watch abroad) so meeting up personally is a good follow up. You can also use it anywhere as long as you're GPS is on and you have data.
One downside of Tinder though, actually dating apps in general, is that it is often associated with casual or "hook-up" sex which gives it a sort of negative impression. I mean, no offense to those who use the app for that purpose because of course, you are most welcome to do that. BUT, know that there are people who are on the app to find real, quality relationships. *Did you see me raising my hands?*
So yes, I've been on the app for quite sometime now. I've gone on a few dates with nice enough and not-so-nice guys, and know a few close friends who've actually triumphed in their mission to pursue serious relationships with their Tinder matches. And after using the app for so long, I guess it's time to assess these men based on how they present themselves via their Tinder profiles and how (or why) they use the app in real life. Plus, I am also giving some suggestions which some ladies can actually consider.
Note: I am not a sexist or too much of a feminist, this is just a simple informative guide for my dear ladies as they wade into the online dating journey so please Tinder men, don't get offended *wink wink*
1. THE SUPER OBVIOUS "I AM ONLY HERE FOR SEX" DUDES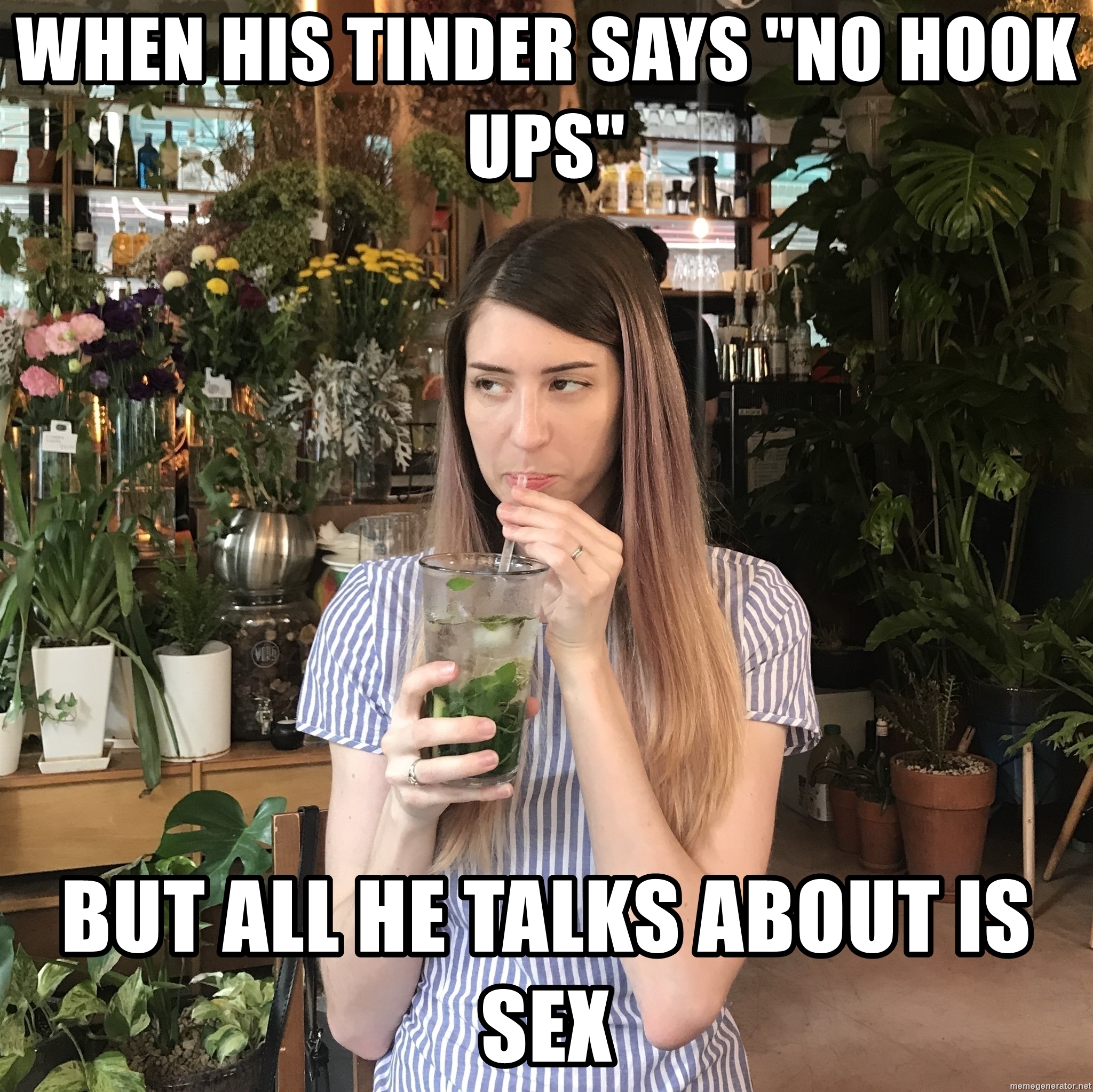 Well yeah, they exist. A lot of them are using Tinder actually. Sometimes it's quite easy to identify them based on their profiles — shirtless photos; enormous D pics; all body (sometimes with abs, most of the time no abs), no face. Most of them will make things pretty clear in their bio. Words used are "Just here for fun, DTF, NSA" etc. The more confident of this species may even list size if he is so inclined.
Additional Info: Some of them try to make it discreet by using hint statements "In town for 3 days", "Not looking for anything serious" etc. so you better get your intuition running girl.
Course of Action (SWIPE LEFT): Here's the deal, if you swipe right and you agreed to meet them, it means that generally, you're okay with their terms. If you're gonna ask me, I suggest swiping left for sanitary purposes alone. But if this is a challenge you'd like to conquer (maybe you'd like to change his views towards women and relationships and what nots) then gooooo. *Good luck though.*
2. THE HI "I'M A SAPIOSEXUAL BLAH BLAH BLAH"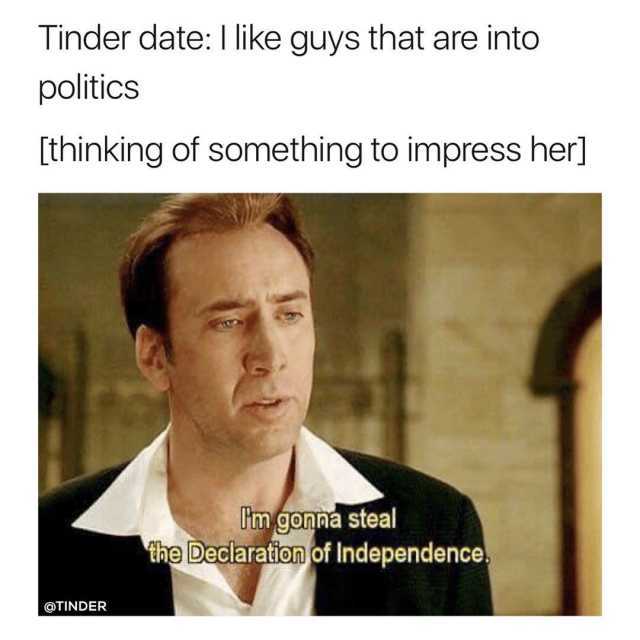 Okay, "sapiosexual" seems to be a favourite word here. Immediately consulted google the first time I saw the term and here's what I got: A sapiosexual finds the content's of someone else's mind to be their most attractive attribute, above and before their physical characteristics.
Oh, breezy huh? So now you know if someone's smart with the way they open their eyes or they way they style their hair or maybe the color of their dress? Maybe we'd forgotten that Tinder is basically a photo-based app?
Another funny urban meaning I got – Something you put on your dating profile if you want to be pretentious – Now that's lol! Haha.
Additional Info: Beware, I think it's a front. Really. Like yes, you may find humor and wit adorable and sexy but dude, physical attraction (or in this case, image attraction) always comes first.
Course of Action (UP TO YOU, BUT OKAY SWIPE RIGHT): So the sapiosexual word seems to be very ideal and I wouldn't blame girls who'll swipe right. Test the guy. Bring up smart conversations. Discuss relevant issues, question your existence and let's see if he still finds it adorbs.
3. THE GYM BUFFS
Flexing muscles? They're good at it. These are the crossfit slayers, the bungee jumpers, the rock climbers. They usually pose with a marathon medal or some heavy dumbbell pressed on their chest. A photo focused on their abs? Check!
Their bio? Loves to run, workout and do extreme activities.
Additional Info: It's a hit if you match with a total package dude – great body, good lifestyle, gwapito +++ SMART. But beware, these dudes are chick magnets and while I don't want to generalise, men of this kind will make use of their great looks to lure more (and more) women.
Course of Action (SWIPE RIGHT RIGHT RIGHT): I'm into the active lifestyle so pardon me if I seem a lil' bias. Admit it, working out is something good for the body and besides who wouldn't want a cute workout buddy? *wink*
4. THE ANIMAL LOVERS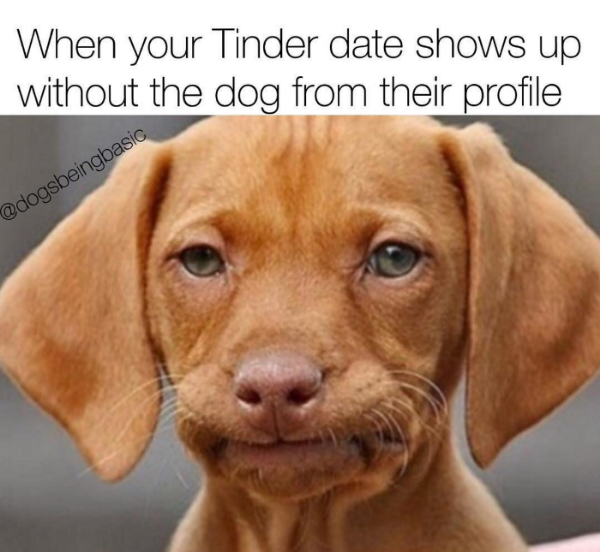 A cutie playing with his dog; prospective future boyfriend rolling around on the grass with a chowchow; or a flock of huskies photo. AWWWWW.
Course of Action (SWIPE RIGHT IF YOU FUR BABIES): So the animal lover is just too cute to resist like dude, how can you be a father of one…adorable puppy? Though there are those who are quite obsessed with their pets cause yeah, experience-wise, I dated a guy twice and our whole conversation revolved around his dogs – how he pets them, how he feeds them, how he changes their diapers… Cute huh?
5. THE BAR BOYS
Posing in clubs with women from different races, smiling charmingly with a glass of vodka on one hand or dancing ferociously on a well lit dance floor. OR maybe just a single photo of Jack Daniels. Sounds Fun, right?
Their bio normally says: Loves partying, drinking and dancing. Yolo; enjoying life; DJ-ing and poker blah blah blah. Good life, good vibes.
Living for these men is easy and they are focused on the party side of the game either because they're filthy rich or they're actually breaking the banks because of all their vices.
Course of Action (SWIPE LEFT): Unless you're on to party every single night of your life then it should be an automatic swipe left.
6. THE MR. GREY – LET'S BDSM – CHAPS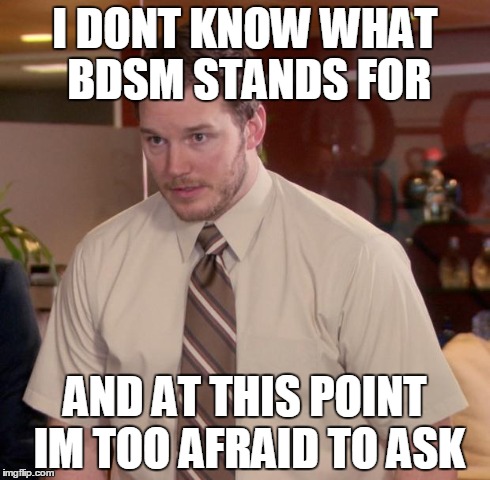 Now this is pretty self-explanatory (unless you haven't seen any of the Fifty Shades movies).
And for the sake of the innocents and the dalisays – BDSM is a variety of often erotic practices or roleplaying involving bondage, discipline, dominance and submission, sadomasochism, and other related interpersonal dynamics. Fancy, right?
Tinder profiles of these users are usually clogged with photos of body chains or bats or some unusual adult tools. Bios are usually upfront – "BDSM, let's be wild…"
Course of Action (SWIPE LEFT): These men think they're as handsome and charming and macho and smart and rich (lol) as Christian Grey. THE NERD??? Hahaha! But okay, some may look fine. And unless you're willing to be Anastasia Steele, some sex slave, then the right move is to swipe left.
7. THIS IS MY NIECE AKA BIG LIARS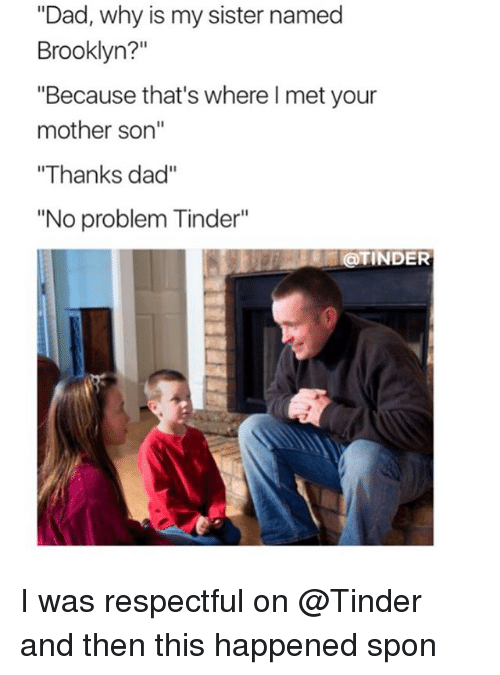 Men posing with kids and children. Bio says, "Oh that kid in the photo is my niece".
Course of Action (SWIPE OKAY): If he looks cute and matches your taste, go ahead and swipe right. Just don't be surprised when that kid in the photo calls him daddy bru, I warned you.
8. THE AFAMS LOOKING FOR AN ASIAN WIFE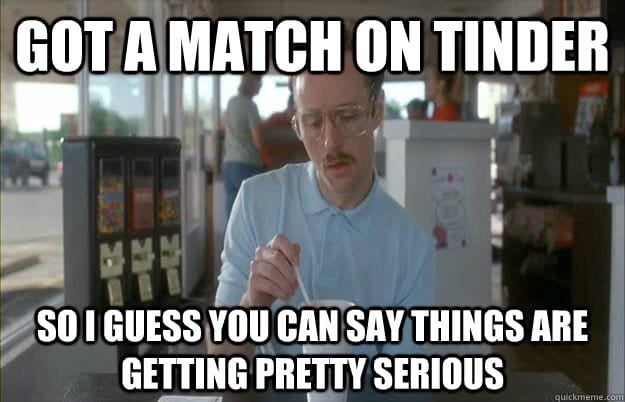 (AFAM = A foreigner assigned in Manila)
Really foreign guys, what's with an Asian wife? *rolls eyes*
These are the foreigners who go to Manila to look for that "perfect, domesticated wife". Don't you know that most Filipinas are now strong and independent and empowered a.k.a Alpha PINAYS – AWOW?
Course of Action (UP TO YOU): If you know how to cook, wash the dishes, give a good foot or back massage and settle down entirely then, swipe right. There are a lot of these AFAMs on Tinder (mostly the oldies though) so yeah, go ahead Misis, you have a great future ahead of you — set forth and multiply!
9. THE QUICKIE TRAVELLERS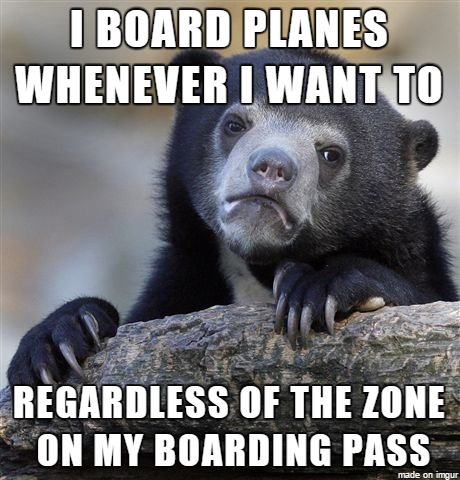 The vacationers, the world travellers, the wanderers, the "life is too short to stay in one place and f*ck one girl" (LOL). Most of these men are foreigners and they don't really stay long in the city. They want to surf, check out the beaches and live the island life (and meet a lot of girls of course) so you'll see them hopping from Coron to Boracay to Siargao to Bohol and to some other local beaches.
Additional Info: Those in Manila are either one, just arrived from somewhere hudas barabas airport or two, leaving in 3 hours so..
Course of Action (UP TO YOU): If you're on the same track, go. They love last minute cuddling (according to a friend) so if you want some hustlin' side trip or are free enough to join them in one of their beach trips, swipe right.
10. HI, I AM A MODEL DUDE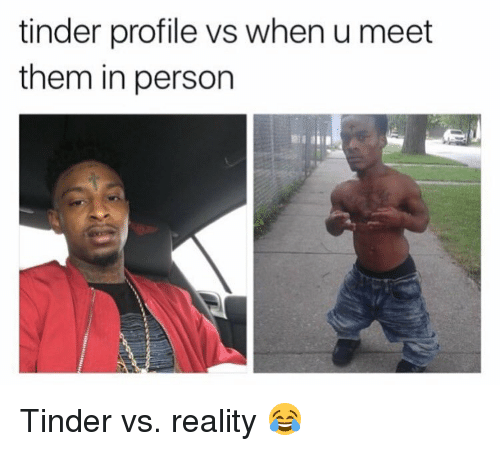 Men with well-lit-heavily-edited-pictorial photos or those walking on the runway. Surprisingly, a lot of them are on Tinder and I am still wondering why. There are a bunch of actors too – Clue: AMIR. Hahaha!
Additional Info: Beware, these men are either posers or f*ckboys.
Course of Action (Swipe left): Gurllll, do you really think these men are finding true love on Tinder?
11. THE MYSTERY BOYS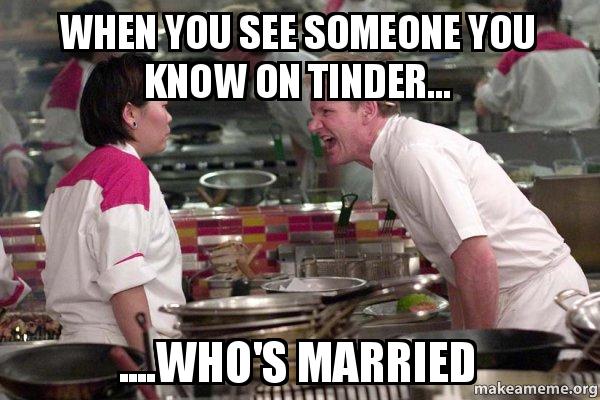 So there are a few of them who are on Tinder simply because they're bored. They want someone to talk to. They disclose some stuff about themselves but not too much. No enough info, no enough photos so everything is quite a plain mystery. Or maybe they're married? Hmm.
Course of Action (UP TO YOU): Meeting up is not an option so not for the hopia girl. Swipe right if you're the mystery girl cause yeah, maybe it's a MAAAAAATTTTCCCCHHHH!
12. THE PERFECT GUYS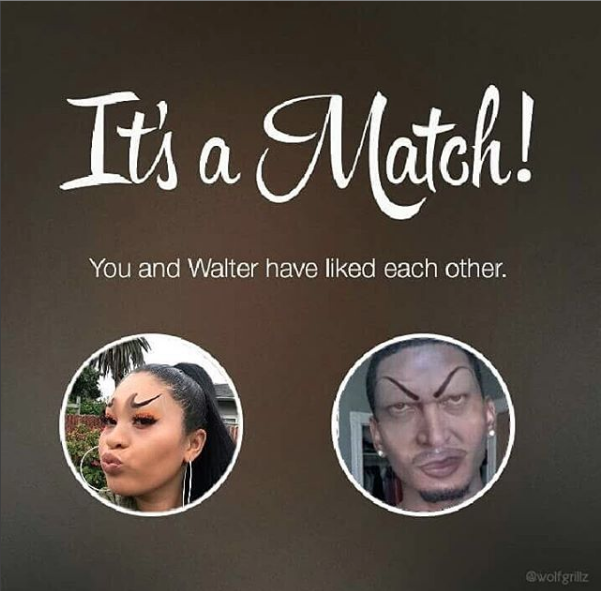 Some say they exist. The total package + the charm + a clean intent. Why not? The thing is, it's not easy to find them (I HAVEN'T FOUND ONE, SAN KAYO GUYS?) plus they may start off as any of the 11 dudes above so let's see.
Course of Action (SWIPE RIGHT RIGHT RIGHT): Pretty obvious!
So there you have it. 12 different guys in a single dating app and to be honest there are a lot more – the hey I'm in a stable relationship I just need friends (WTF?), The man of quotable quotes, the pa-falls, the 27 year old but 17 in real life dudes etc. The variants are just too many that it might take me forever to identify them all.
And again, I came up with this post not because I've met all of these men (I swear, I don't like to meet a knock off Christian Grey). Some are based on my research and some inputs are from my friends.
Lastly, I am not discouraging nor encouraging you to use Tinder. At the end of the day, it is your choice. Swipe left, swipe right, get a match, know people and whether you're out to look for friendships or romantic relationships, try to find meaning in them. As for me, I will still occasionally use the app not just because I am free and available but mainly because I wanna meet new people with new stories and new depths.
So, SWIPE RIGHT?
FINAL TIP FOR GIRLS: BE straightforward and always step up. If you don't like hookups, say it. If you're offended, say it. Also, learn how to defend yourself, ALWAYS.
*** Some photos are from Google, main photo used for attention AWOW! *Superlike*