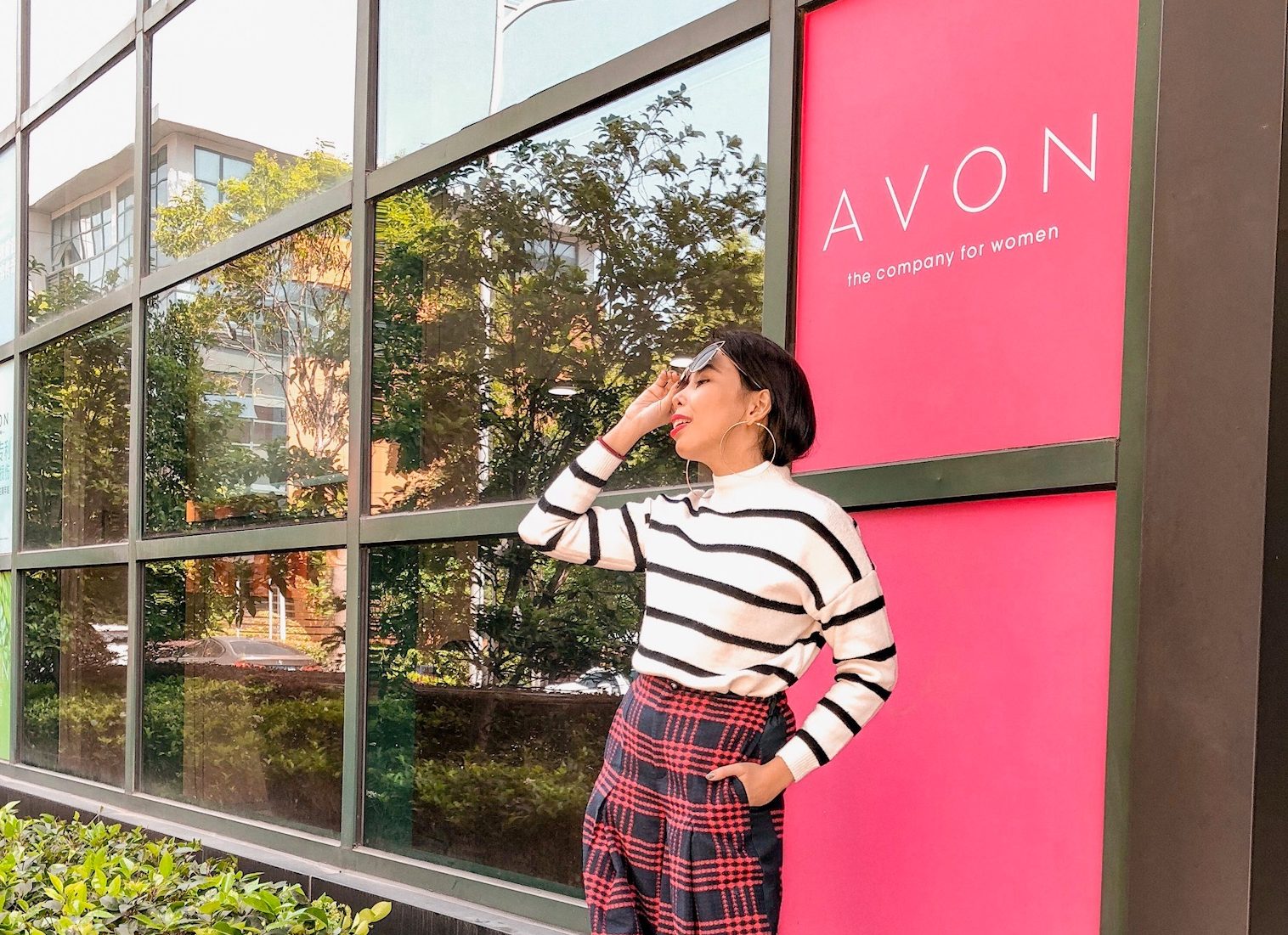 From an Avon Baby to a Beauty Insider: The Avon Experience Beyond the Catalogue
I am a self-confessed Avon baby. And by baby, I mean being a product of all my mom's profit as an Avon Rep (who also happens to be a top performer during her league — proof that we got the sales genes, yeah).
I grew up browsing through newly printed brochures while swatching all types of scents and makeups and getting first dibs on some of Avon's newest items. From the Intimates baby bra (to being a cup A forevs), to getting Simply Pretty lippies for the teenage me and to actually trying out a bunch of scents like Sweet Honesty and Imari — ask me to name all the Avon brands and I'm pretty sure I can ace it. I also remember accompanying my mom every time she makes purchase orders and picking items along aisles and aisles of beauty stuff.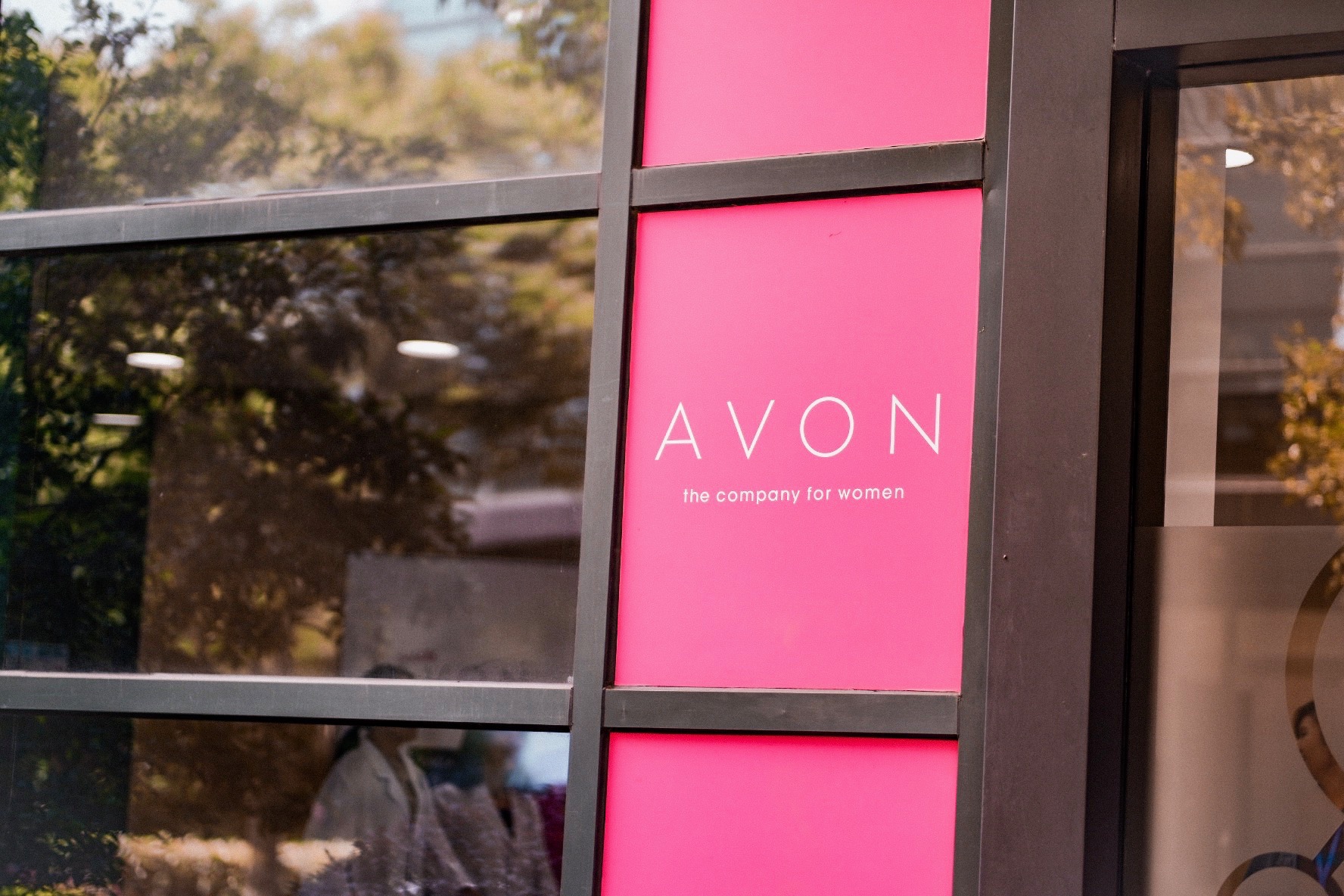 So yes, basically, my mom was once an Avon lady.
And for the longest time, this has been Avon's role in my life. A series of monthly catalogues with a bountiful earning potential.
Late last year, I got the news that Avon actually picked me to be one of their media representatives to join their press junket event in Shanghai. It was so bizarre that it didn't feel real until March of this year, when the company started collecting our passports and Visa requirements.
I was like, "OH GIRL.THIS.REALLY.IS.HAPPENING".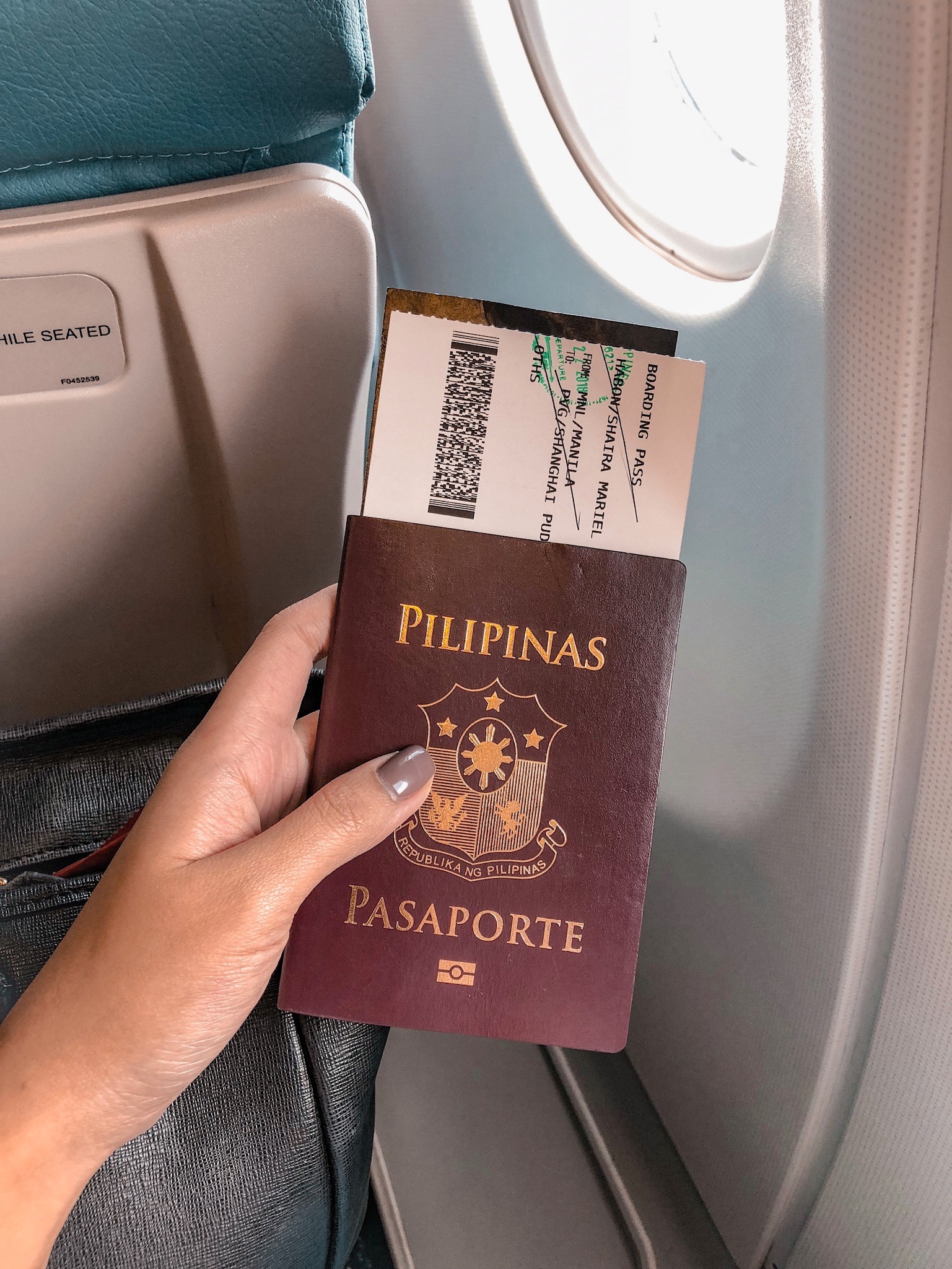 And so, last May 22, I travelled to China together with 9 other beautiful women.
Our goal: Learn more about Avon's Research and Development Facility. And what do we call ourselves? We are your Avon Beauty Insiders.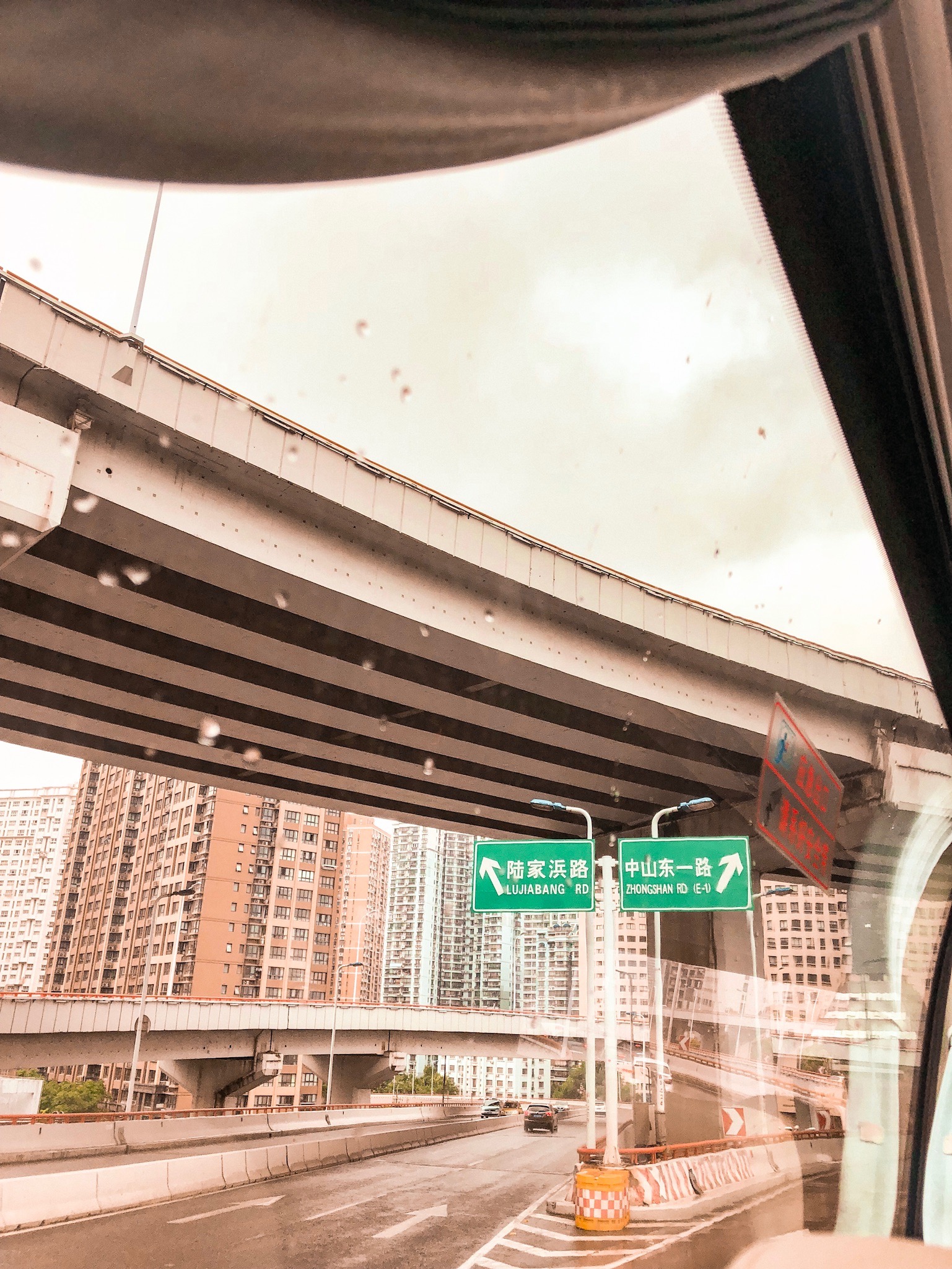 Before anything else, I just want to let you know that Shanghai is AMAZING (uh-may-zing). The weather, the surroundings, the food and all the other puny things about it are PERF. I'm gonna do a separate blog about it and I swear, you'll fall in love with this city too.
Day 1 of our trip is pretty much about meeting people, socialising and getting equipped with things.
We had an early flight from Manila to Pudong International Airport. Right after landing, we rode the Maglev train, a magnetic levitation train that is supported by electromagnetic attraction which runs so fast, you think you're actually part of a futuristic movie. Haha! After which, we took the bus to get to Twelve at Hengshan Hotel.
One word to describe the hotel? EXQUISITE.
I'm a fan of airbnbs and hotels but seriously, this is probably the best I've seen and experienced so far. I did a mini room tour in my stories and if you've been following me, you can probably recall how giddy I am with everything as I try to explain each part of the room.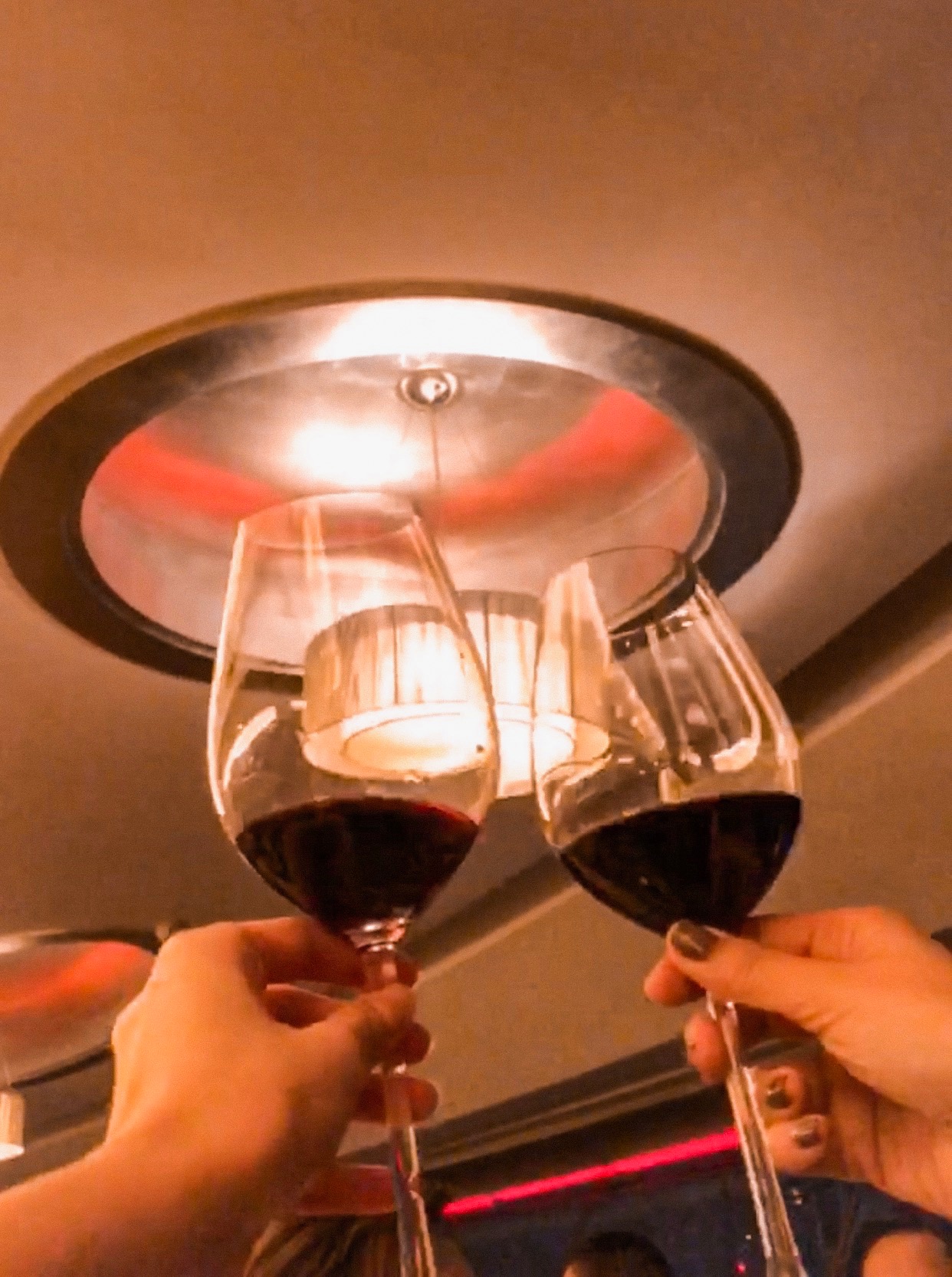 After a few minutes of rest, we went straight to dinner and had cocktails after. The Avon team took us to Epicure on 45 at Radisson Blu where we got a 360 degree view of Shanghai and all its glory.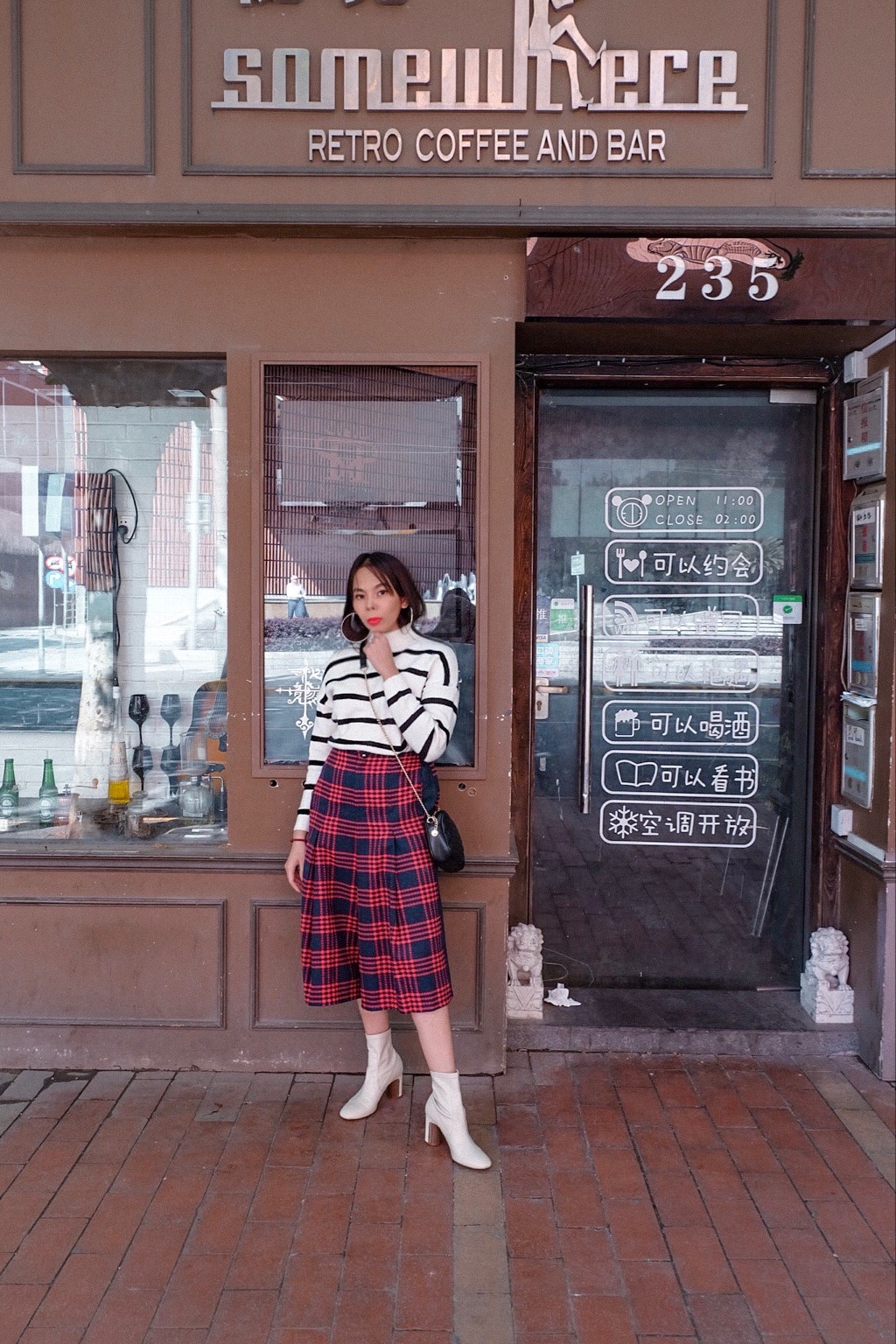 Day 2 is a learning adventure for all of us because this is the R&D day. It took us 45 mins to get to the facility and the moment we stepped out of the bus, we were greeted with tons of smiles from the Avon fam.
Rafal Lukasik, Head of AVON Shanghai R&D Center welcomed us and gave us a short brand backgrounder.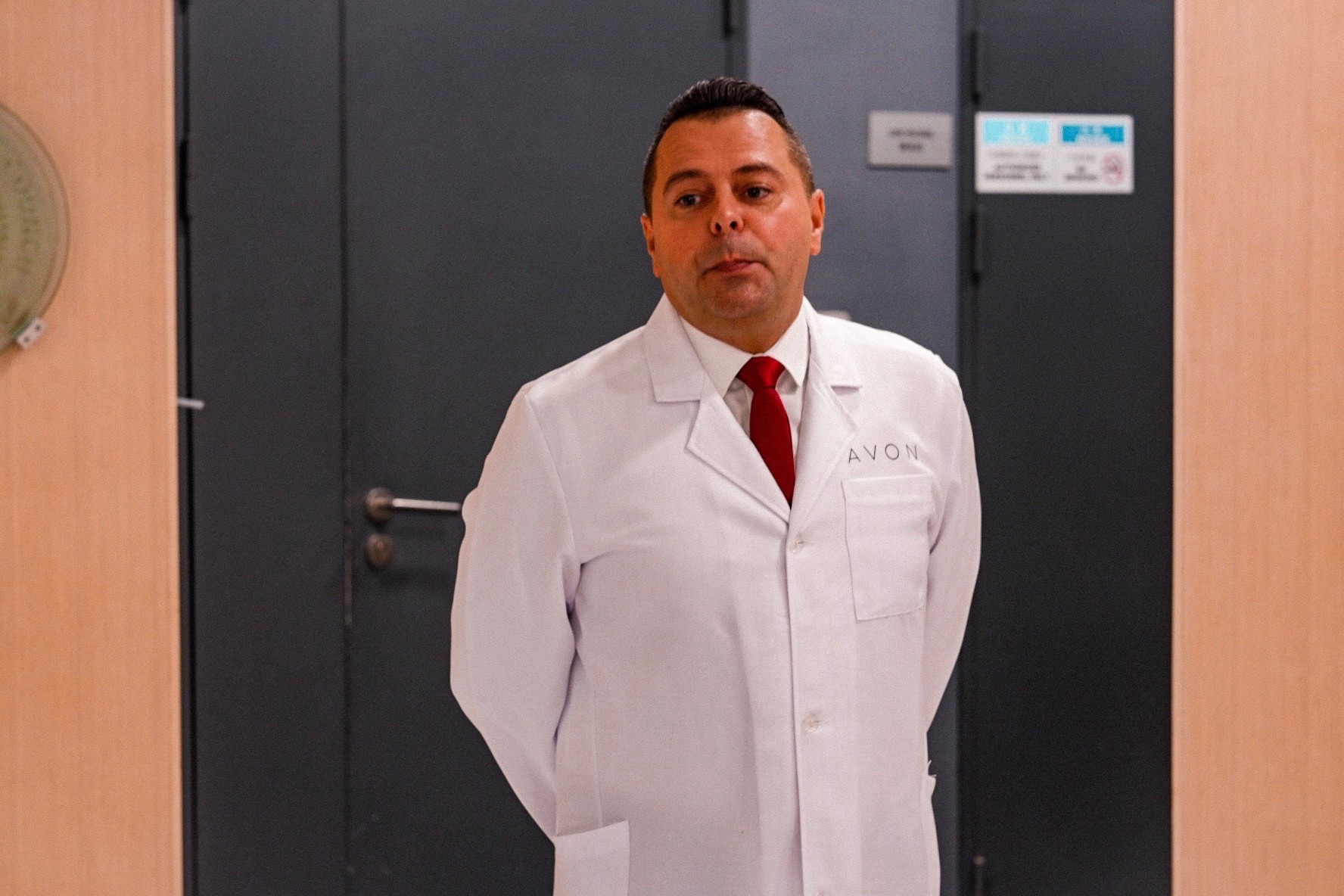 According to Rafal, Avon started as a fragrance brand in 1886 and after years and years of being in the business, Avon was able to expand its product line and offerings thriving with three manufacturing centres: India, China and the Philippines and two R&D centres in Suffern, New York and Shanghai, China.
The Shanghai R&D serves as the Asian headquarters where product development focuses solely on the needs of the Asian consumers.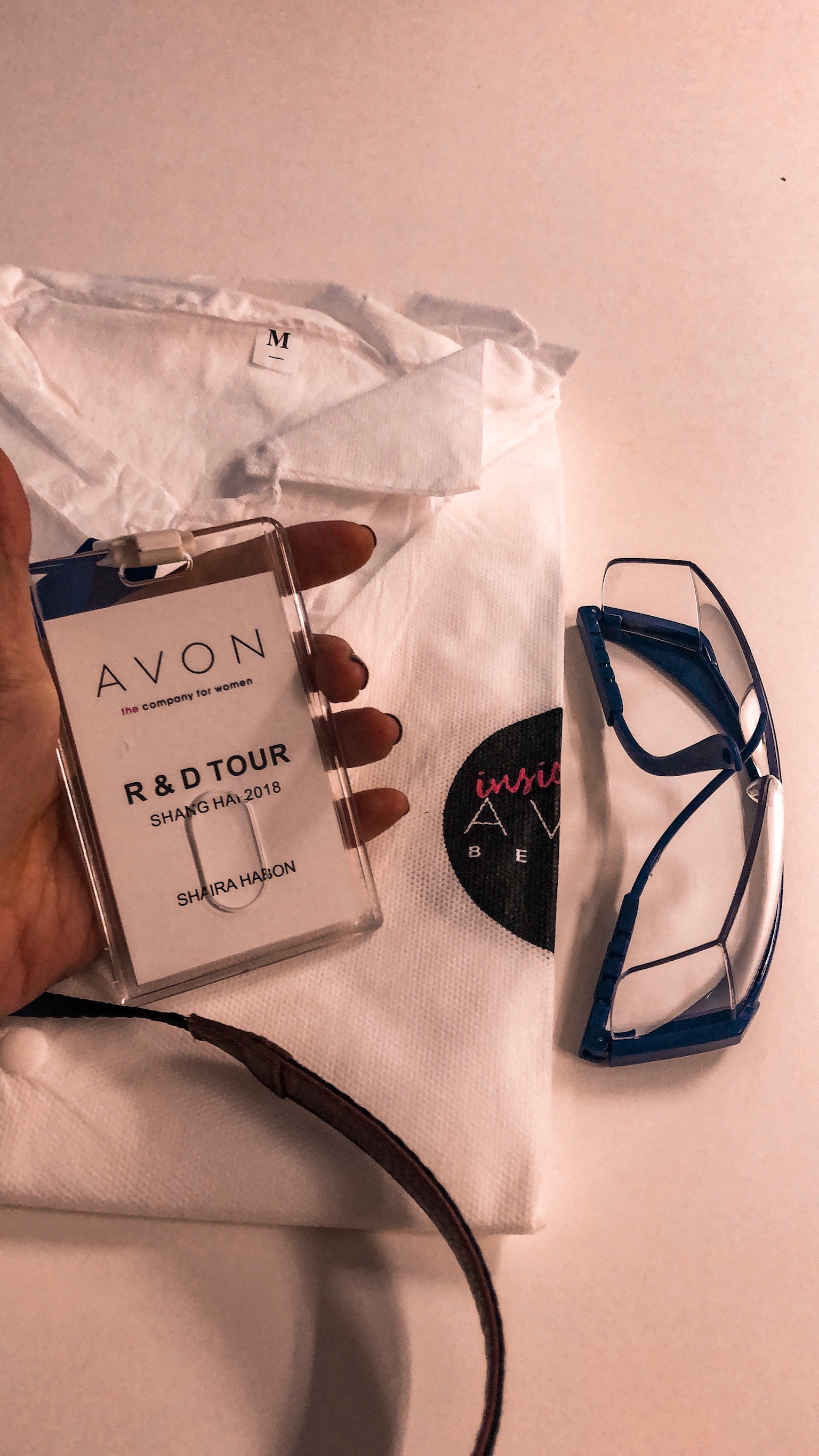 After his talk, we were divided into groups and were directed to wear lab gowns and goggles before we formally start the tour.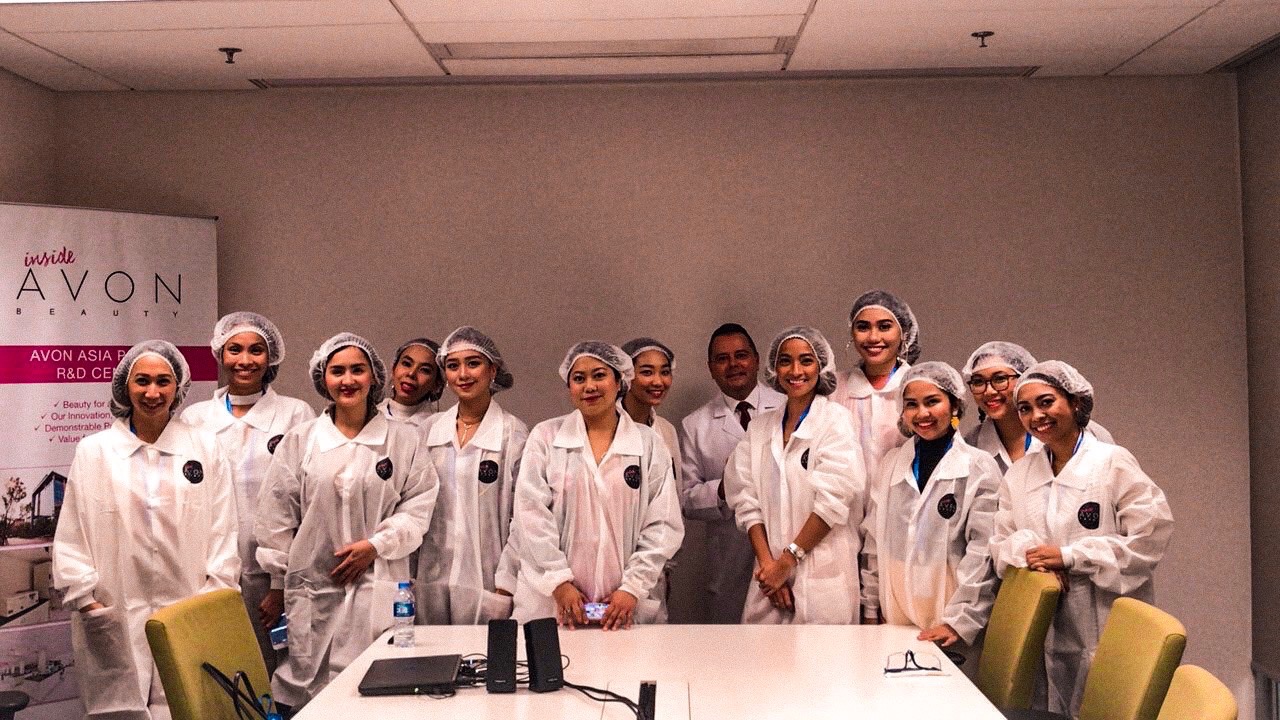 Ohhh so fancy!
The experience was divided into 5 different stations and is a synthesis of how the R&D facility is clustered – skin care, body care, color group and fragrance group.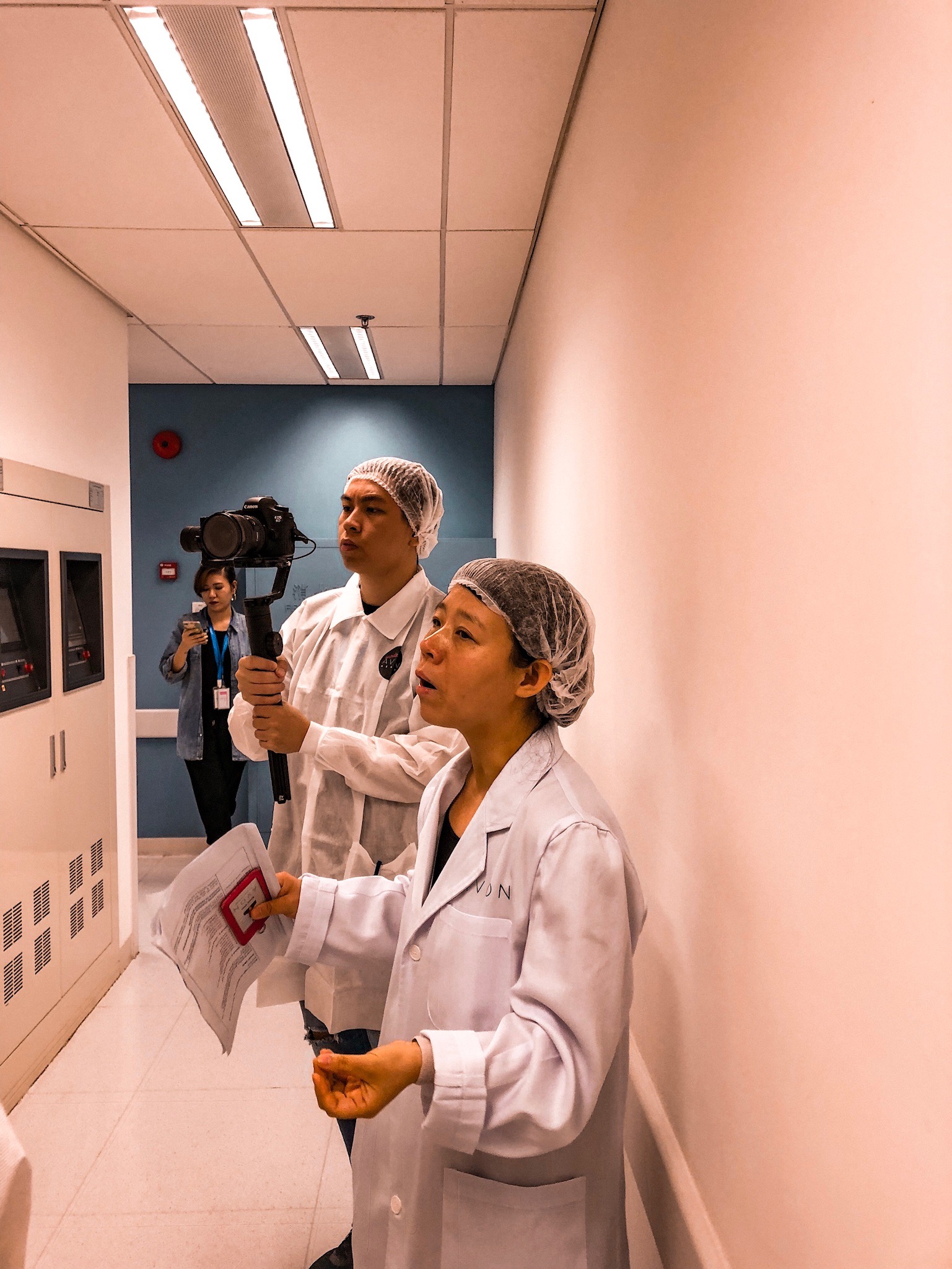 Each station highlights a particular product, some of them intended to improve beauty and wellness by targeting specific skin and body issues and the other one for fragrance.
What I love most about this station-hopping experience is that we were lectured and given some sort of tests along the way (plus a bunch of free products as well) 🙂
Station 1 is about Glutathione and Anti-oxidants. Here, we were given a lecture on free radicals and how Avon has formulated a kind of product that could address all these issues.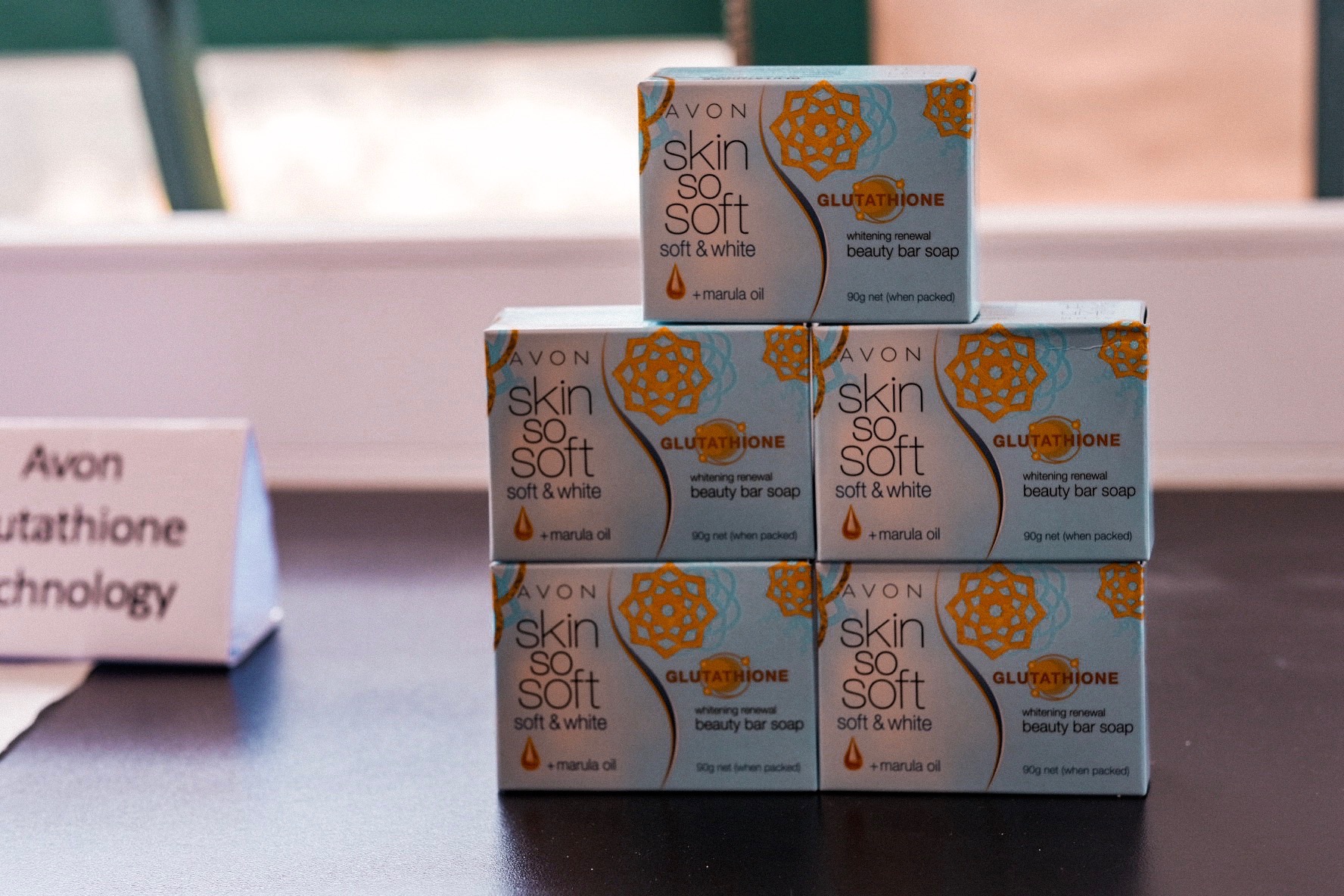 Glutathione is said to be an effective tool in preventing damage to important cellular components caused by reactive oxygen species such as free radicals, peroxides, lipid peroxides, and heavy metals.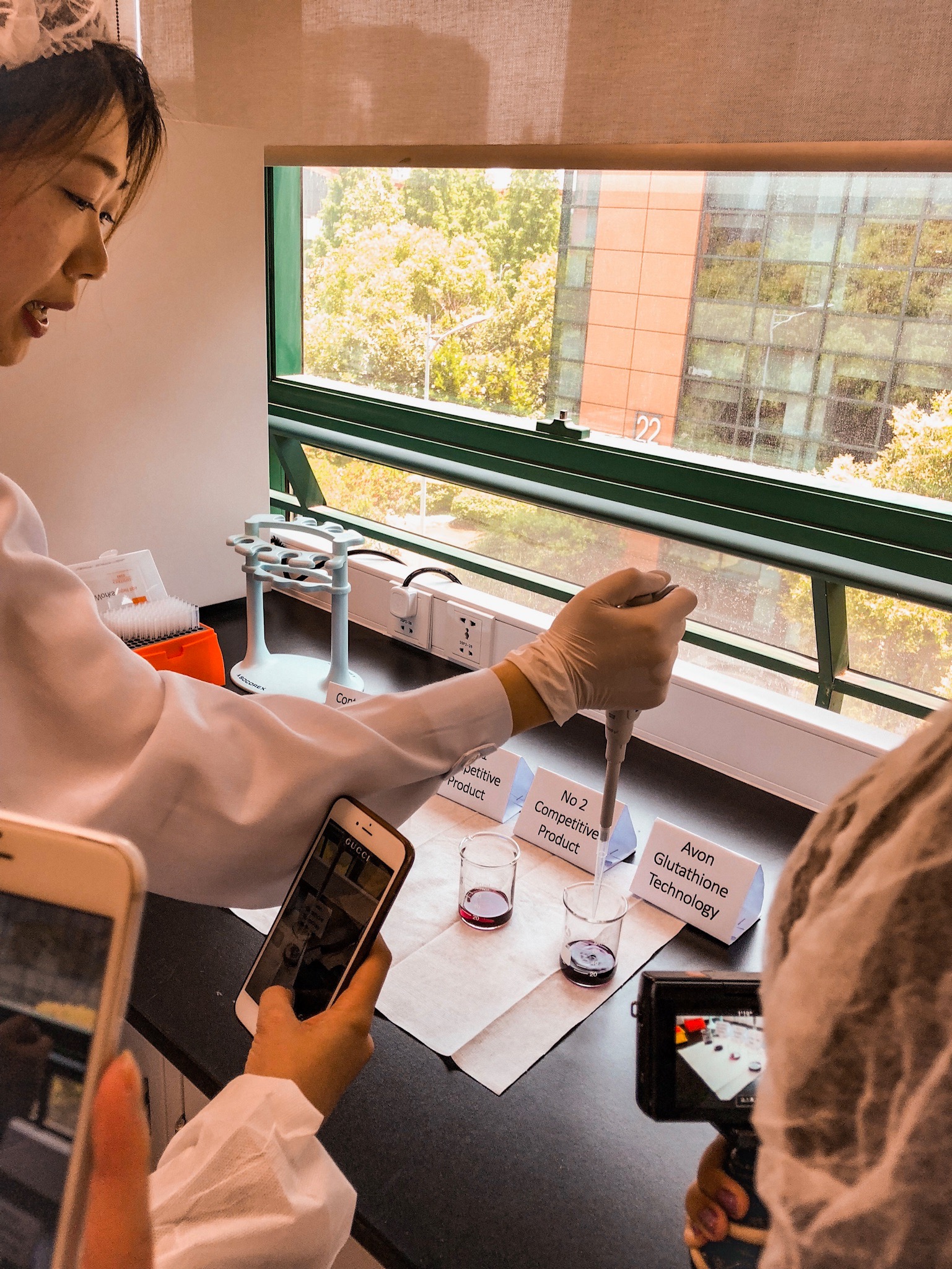 In a series of test, it has been proven that Avon's glutathione products are more effective compared to other competing brands.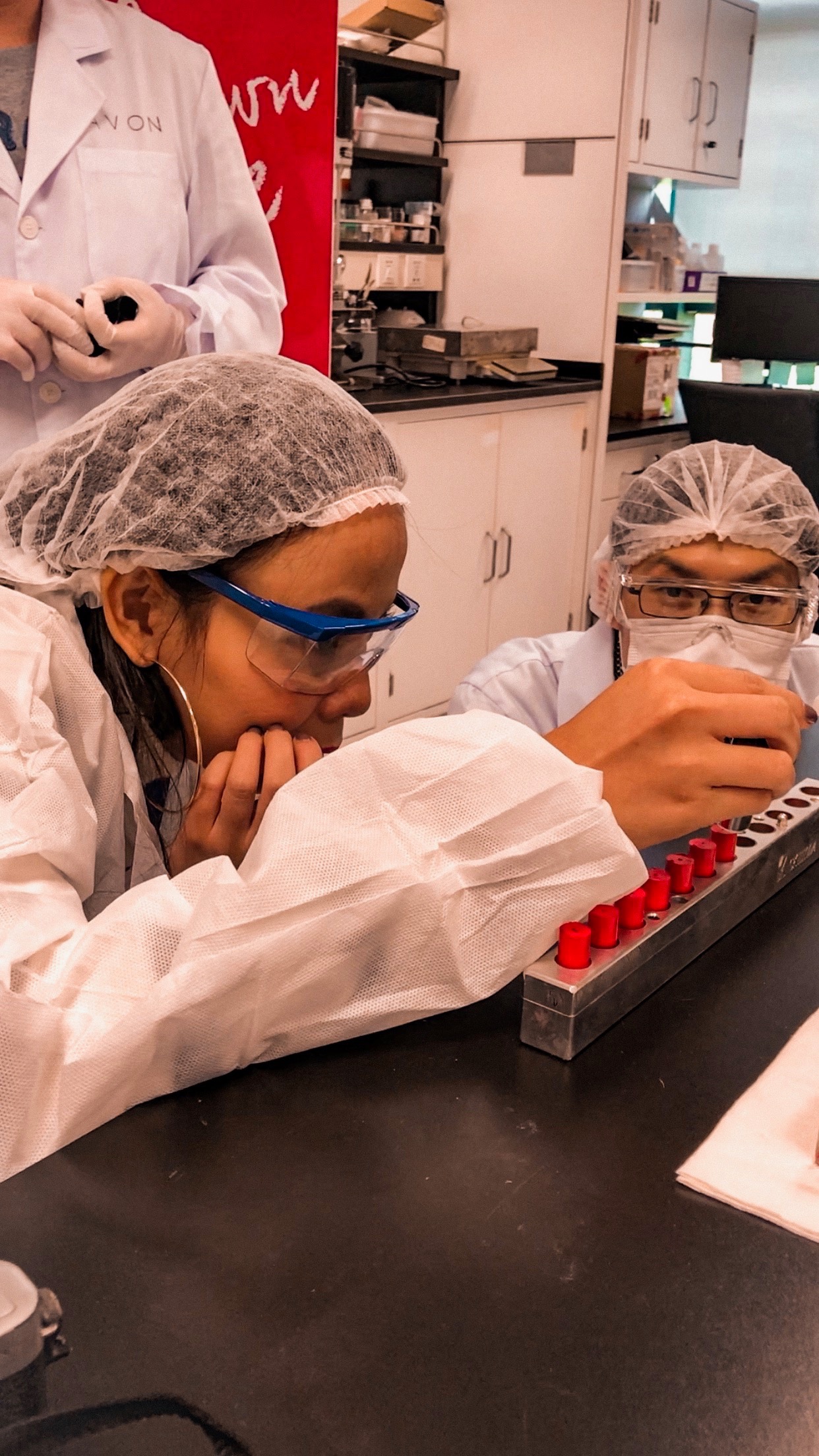 Station 2 is the Make Your Own Lipstick spot and pretty much my favourite part of the "field trip". In this station, we had the opportunity to take out freshly made lipsticks out of the mould and tadaaah, we have our own red lippies.
Fun fact: I'm a HUGE FAN OF AVON RED LIPSTICKS. Ruby Kiss, Red Supreme – name them, I love them.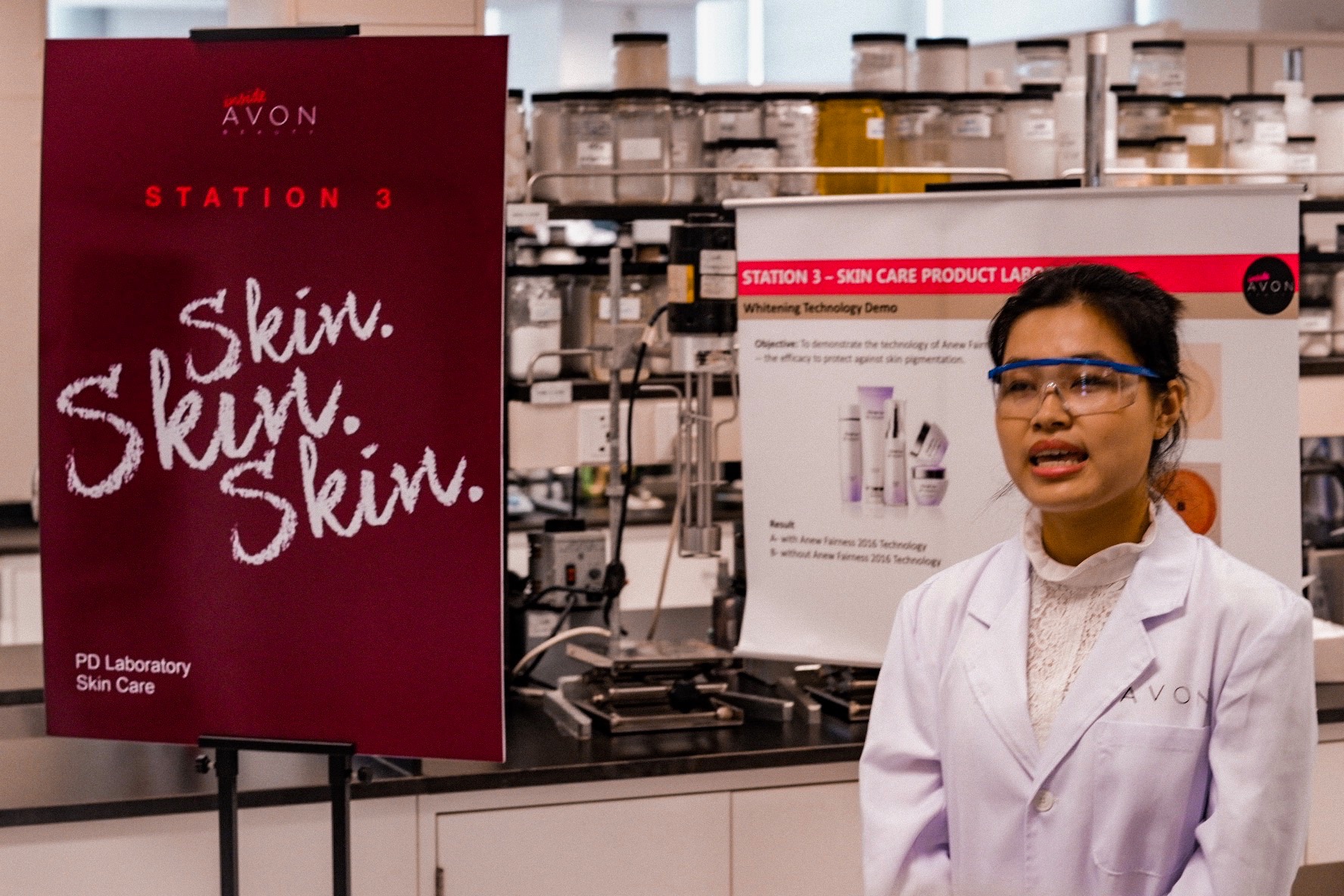 Station 3 is all about ANEW's Fairness Technology.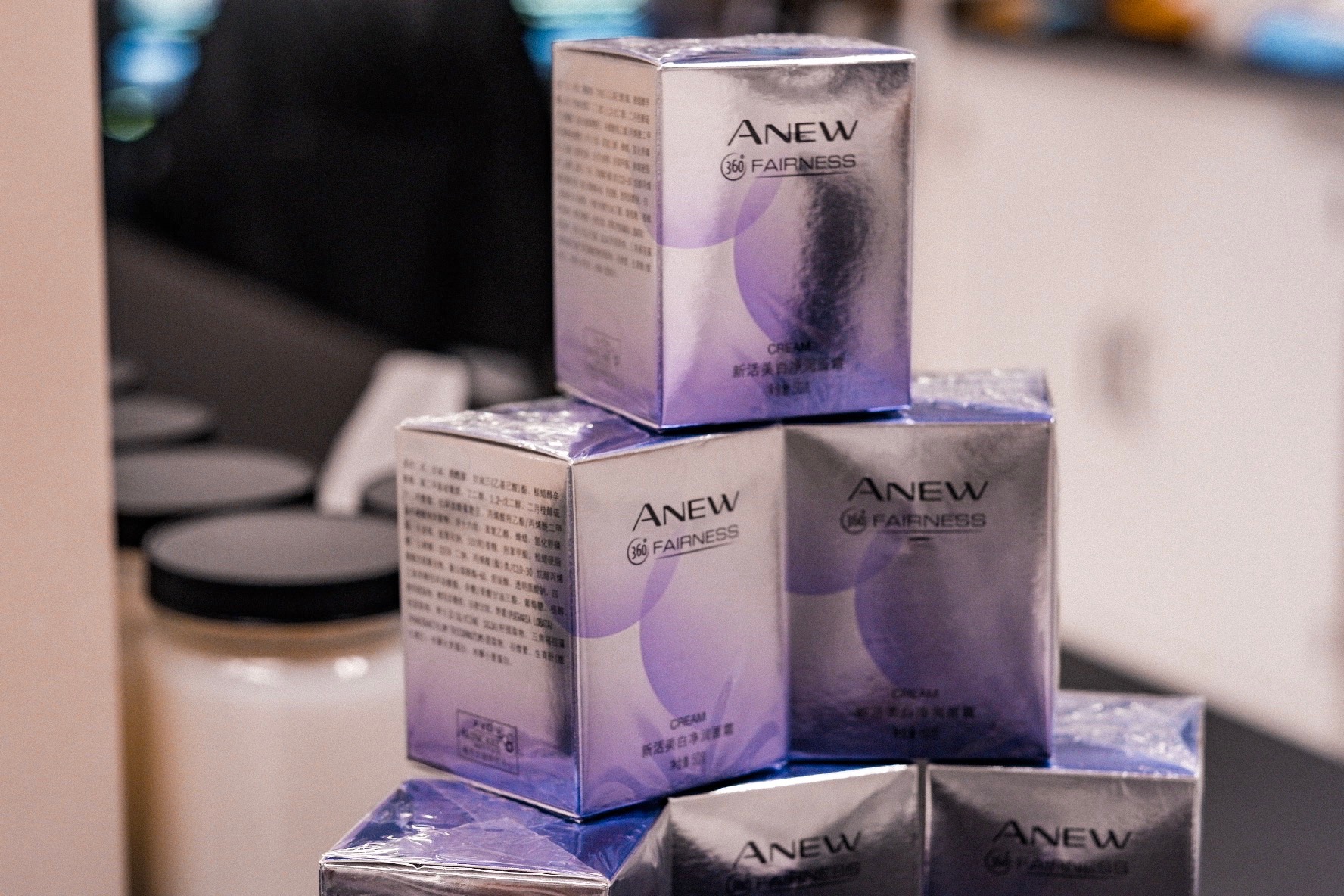 ANEW is formulated to reduce the production of Melanin, the pigment in our skin responsible for our skin color and also, to help keep our skin smooth and supple.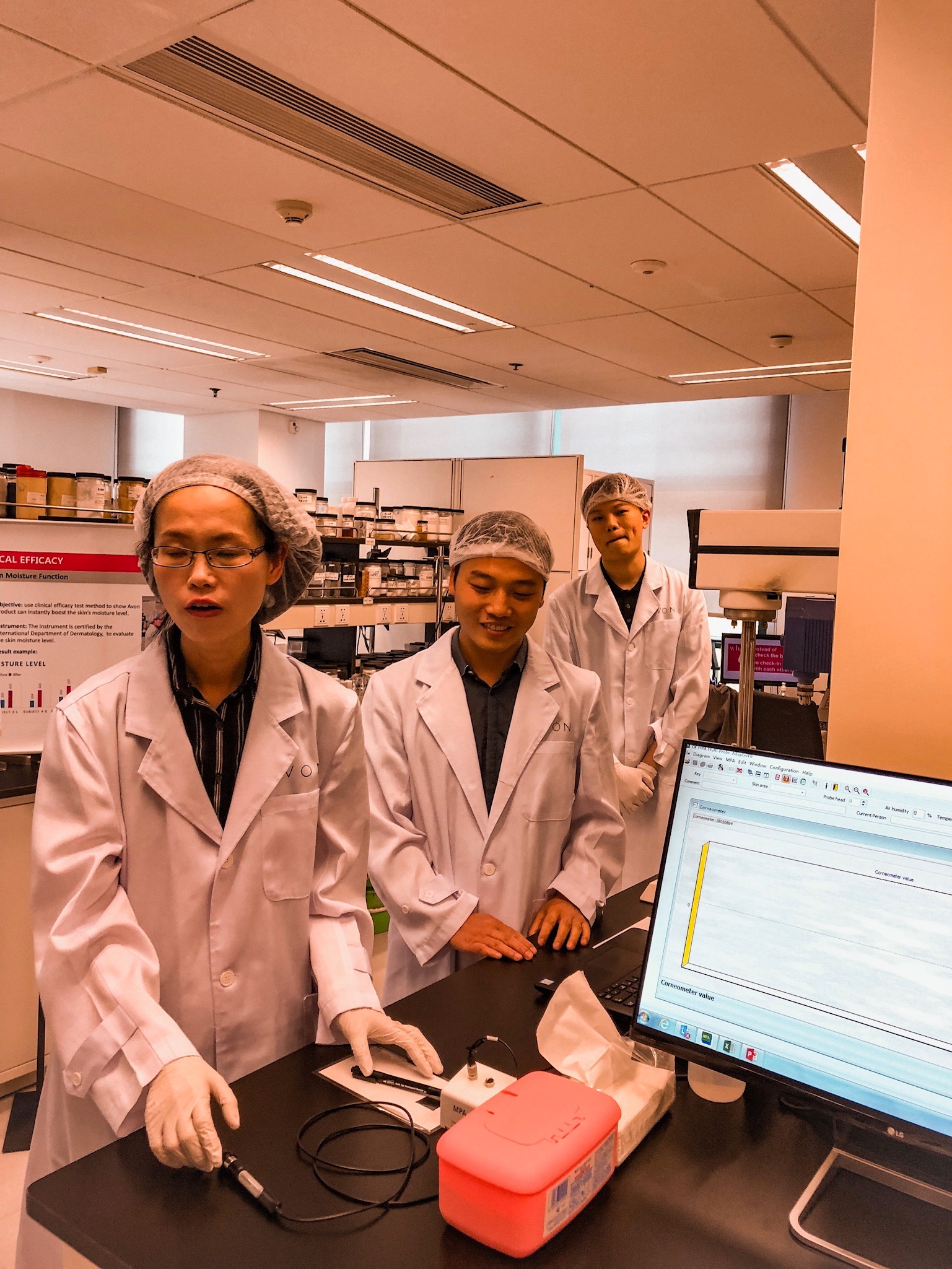 For Station 4, we did a skin-moisture test. The objective of this test is to demonstrate the technology of Avon's moisture products and lotions.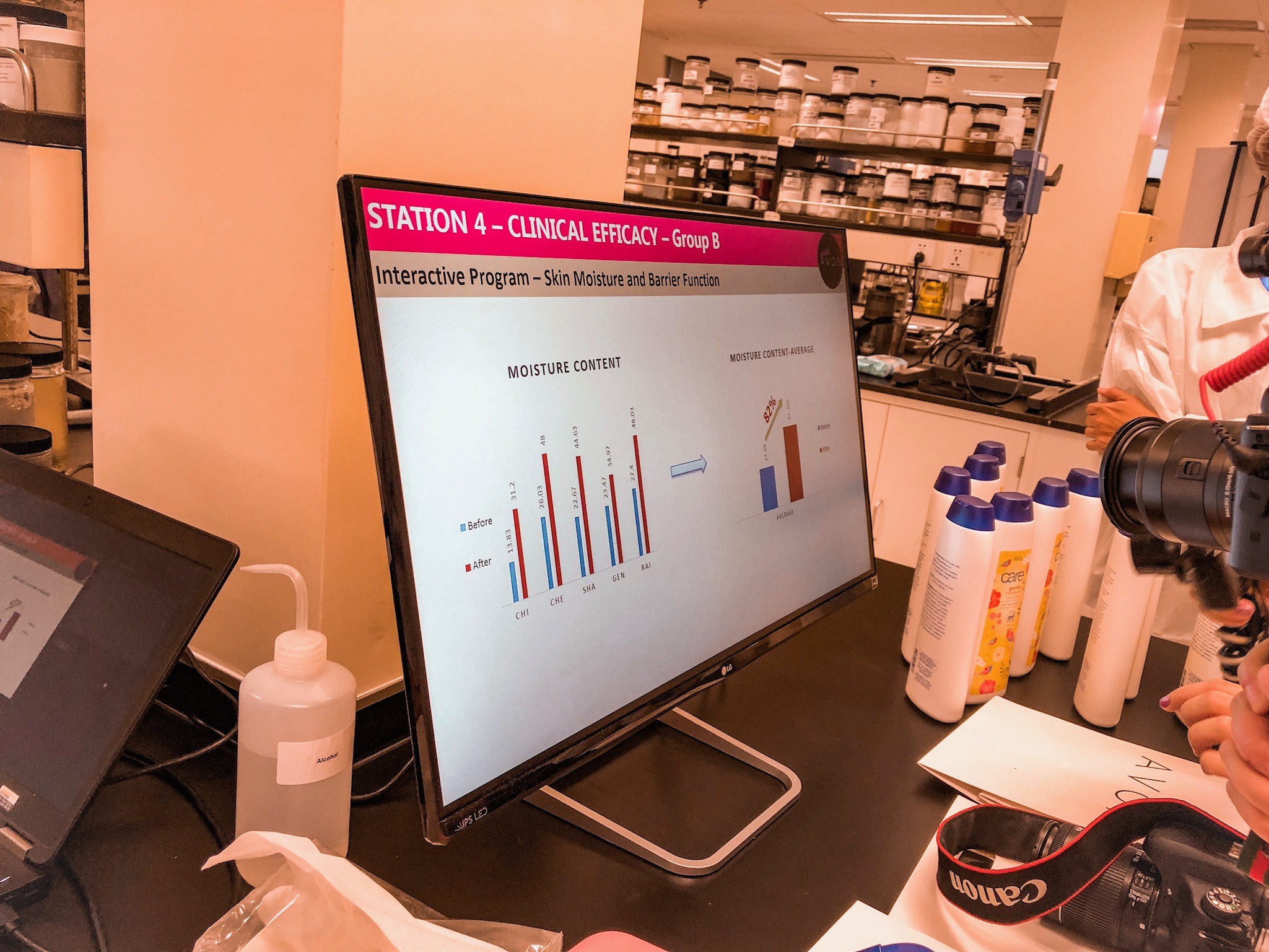 I didn't apply any lotion prior the tour, basically the reason why my skin has a very low moisture level of 22.67 but after applying Avon's Skin So Soft, it spiked to an astonishing 44.63.
Station 5 is all about scents — how Avon meticulously craft and develop scents with all their high-end machineries and wide-range of technology.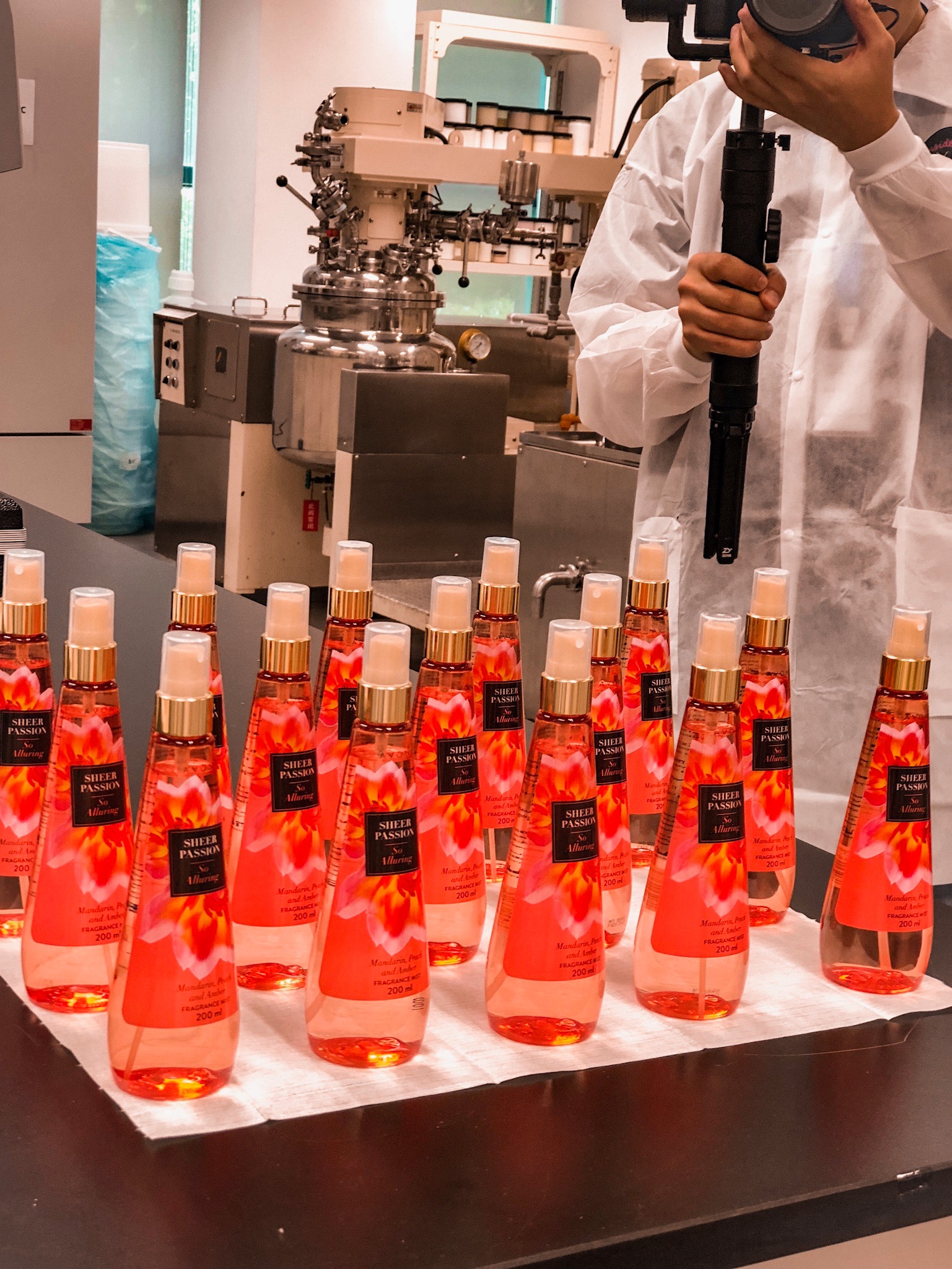 Fun Fact 1.0: I've always been a fan of Avon Sheer Passion Sprays because they make you smell fresh and bagong-ligo all day 🙂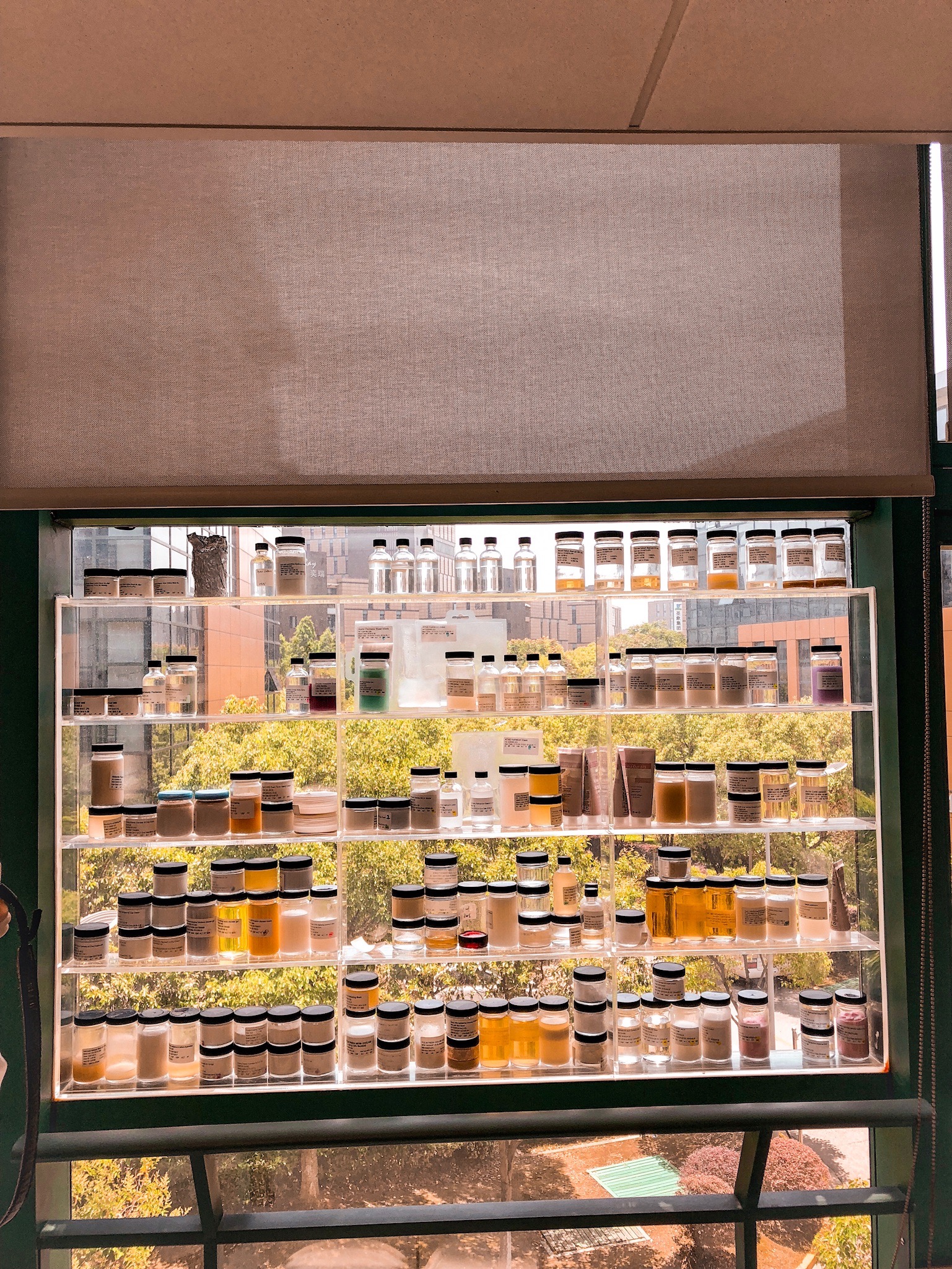 After all the station shenanigans, I have to say that I am not just impressed, I am completely stunned. Avon isn't just about fancy beauty things that can be seen in brochures and monthly catalogues. Avon, particularly the R&D Center, drives beauty by creating products at demonstrable quality and value.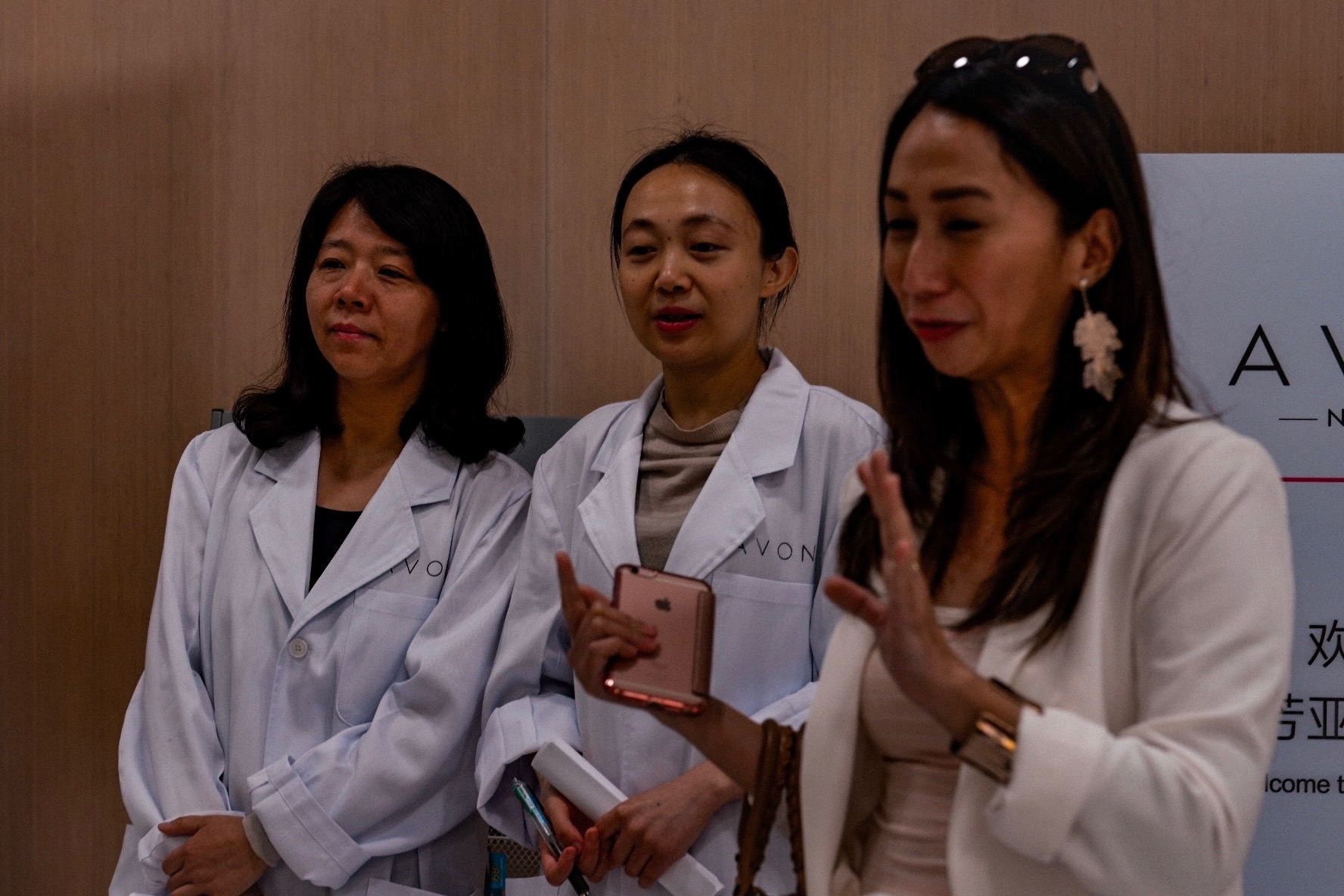 The heart of Avon is all about excellence and researched-based products that are specifically curated based on the needs of the consumers. Not only that, Avon remains at the forefront of scientific developments and surely, it is a never-ending journey.
Now I don't wanna crowd you with statistics and highfalutin terms. Simply put, Avon is all about scientific research + optimum quality combined and mind you, they understand that every race is unique so rest assured that every product that comes out from your regional catalogue is best fit for you.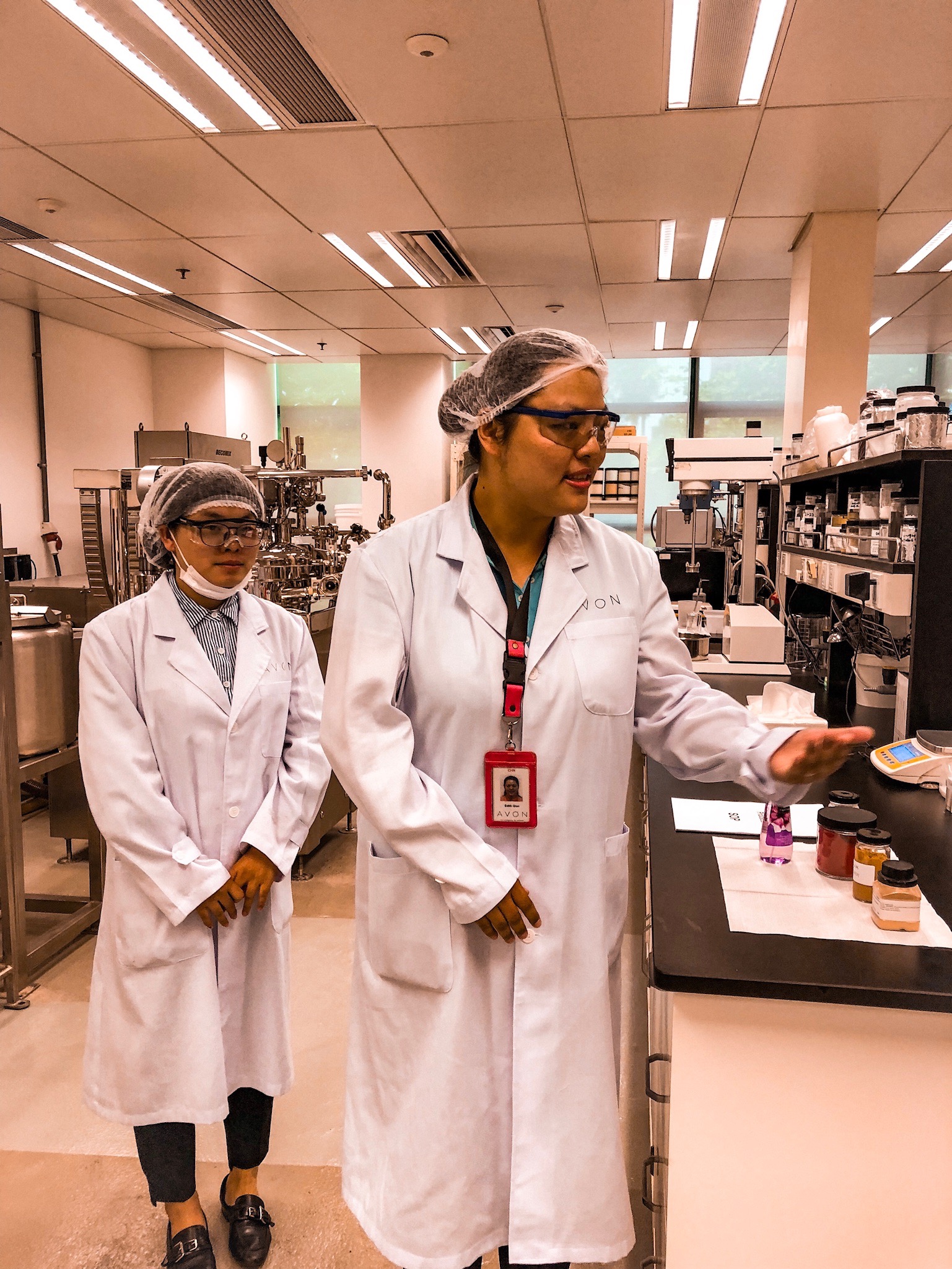 Lastly, what made me admire the brand more is their vision and initiative to empower women by giving them profitable opportunities. Letting people succeed in entrepreneurship and making them the boss of their own – this has always been a part of Avon's mission.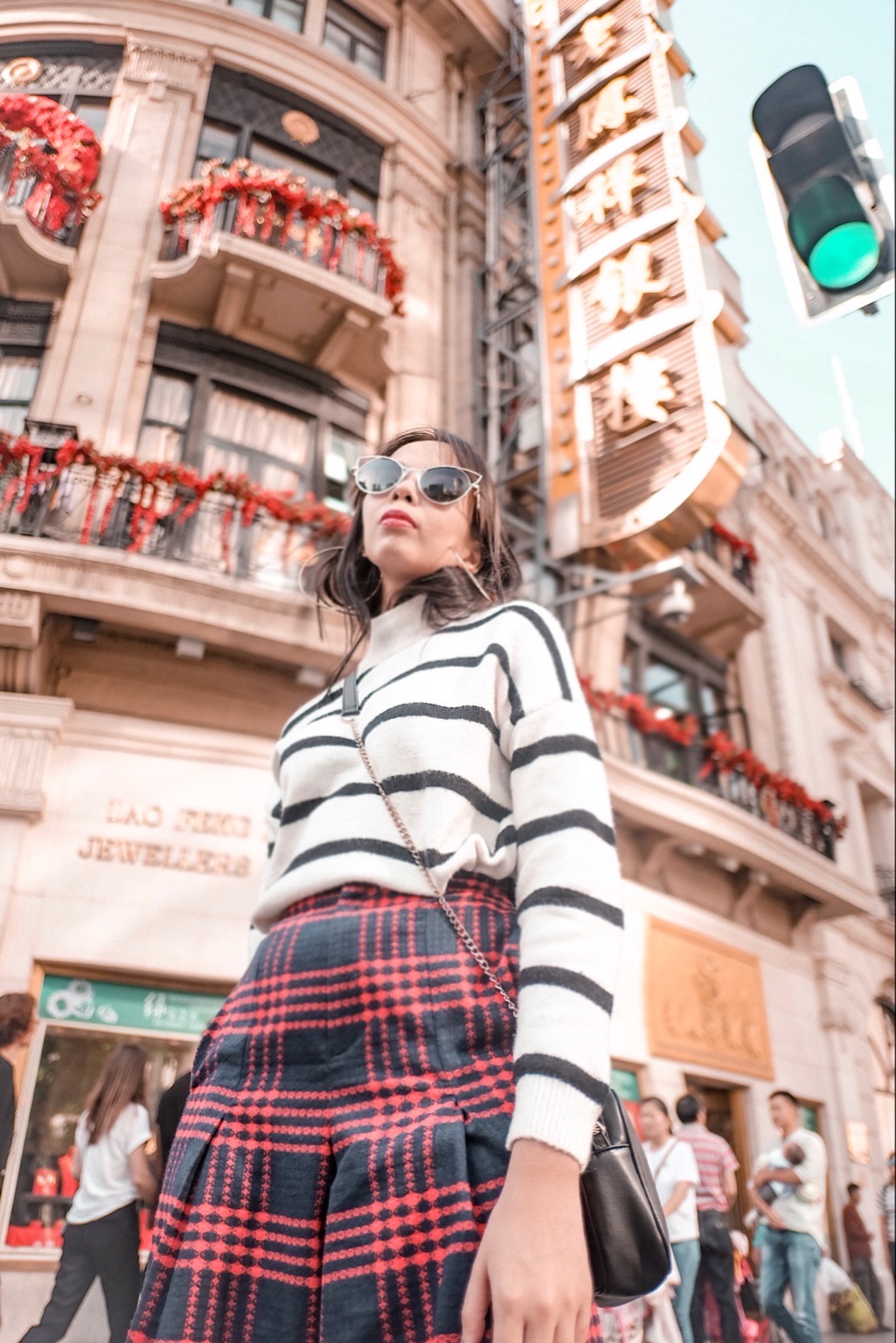 Honestly, I am where I am today because of Avon. My mom is a living proof that Avon ladies thrive because the brand supports them well.
Now the last part of our 3-day trip is more about food and photo op. We also had the chance to wrap everything up with a video. Here it is.
So yes, that's everything about our Avon trip in Shanghai. Another thrilling news is that Avon is releasing its newest line called Mark and I promise to give you a more detailed review (and probably a whole makeup look tutorial) before the end of the month.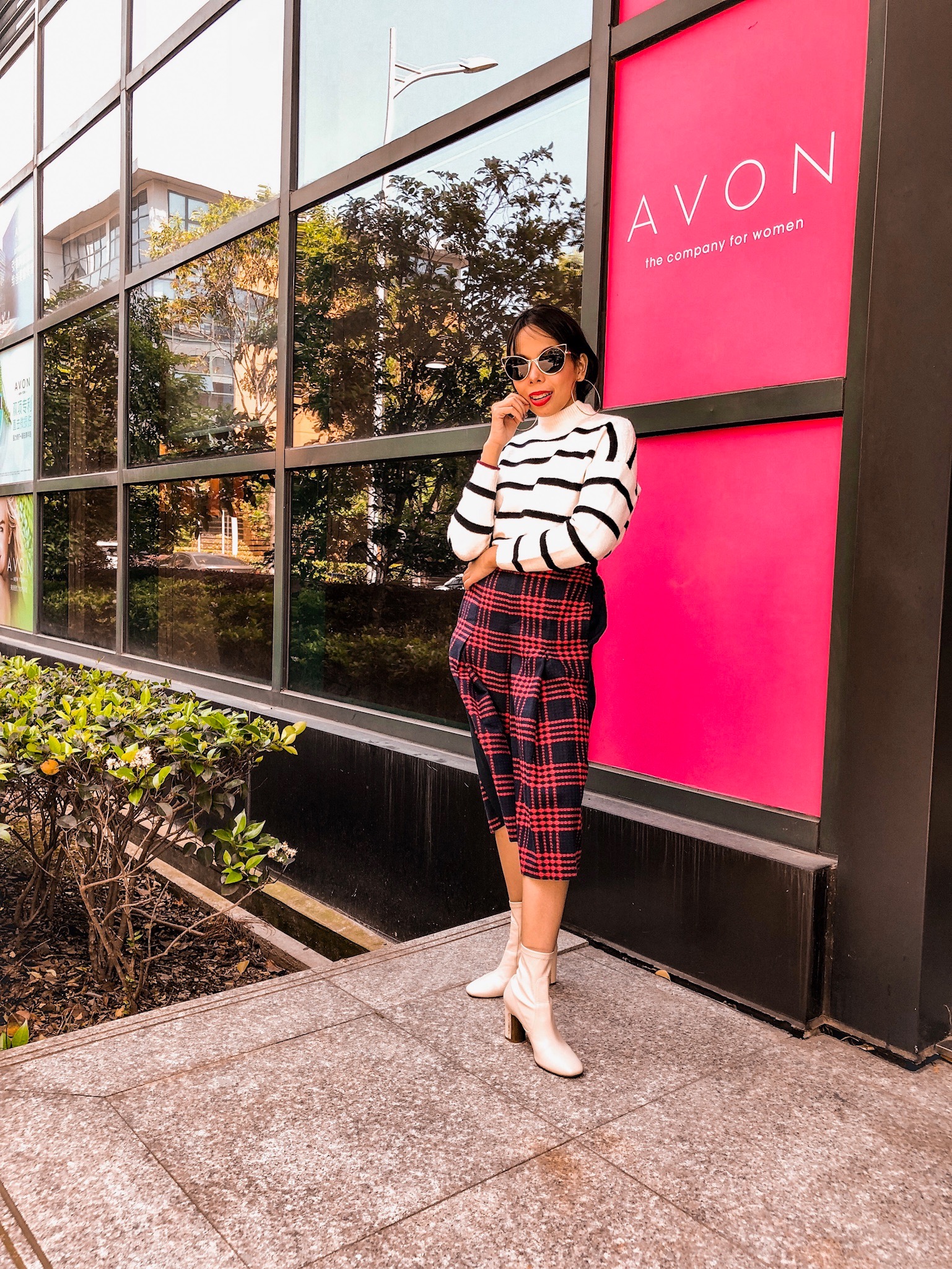 Once again, this is Avon beyond the catalogue. I am Shaira Habon, your Avon Beauty Insider.
Xie Xie <3