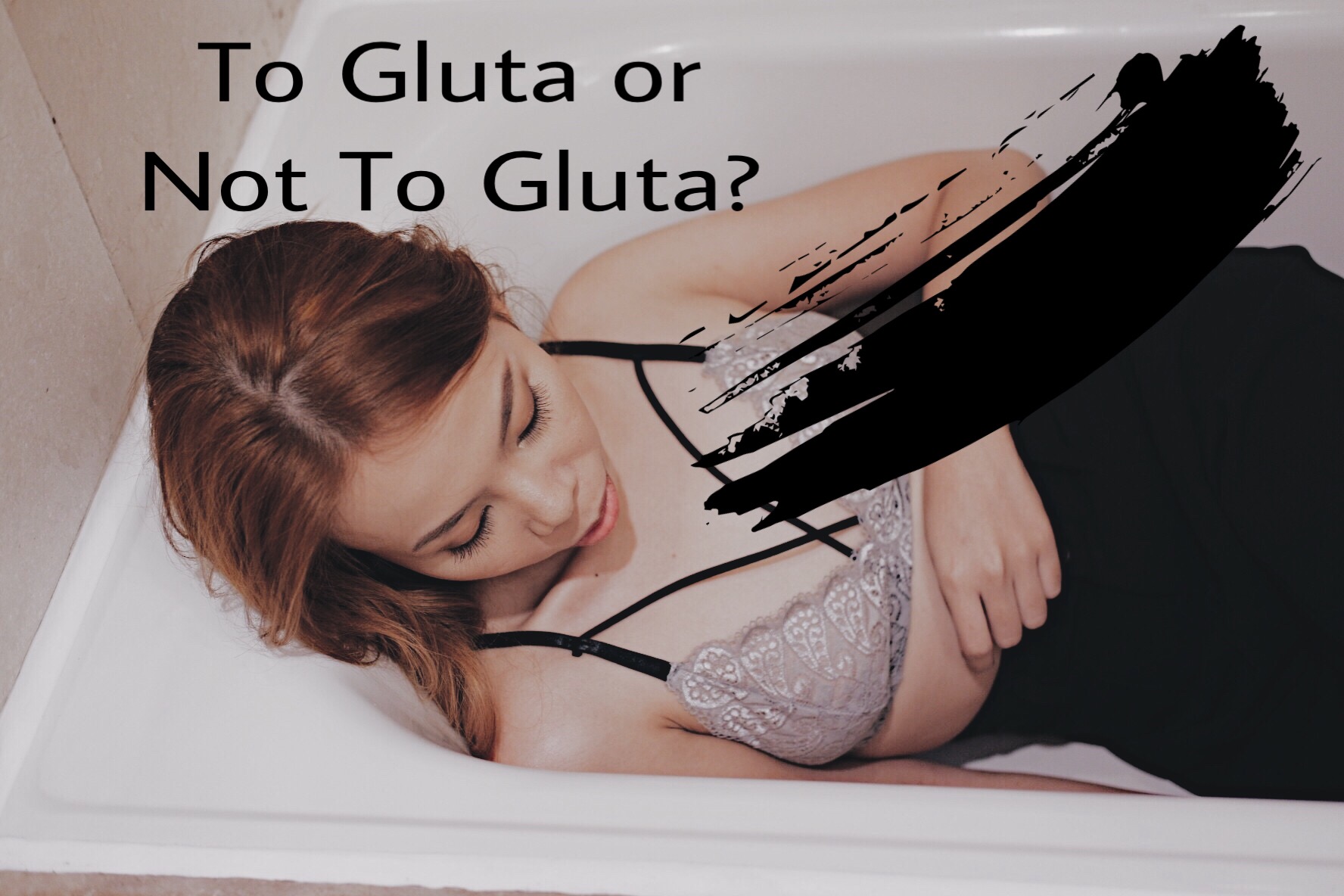 Are IV (Glutathione) Injections Safe and Effective?
Are IV (Glutathione) injections effective and safe? I've been getting a lot of questions like this lately and so I decided to make a blog post about this topic.
Disclaimer: I am not an expert in the field but I can say that I've been a glutathione addict for years. For this post, I tried to share my thoughts on glutathione and make a review of the gluta drip I've recently tried. I also tried to incorporate some information from valuable references and past studies for the benefit of all my readers.
GOAL: Assess if glutathione (IV) injections are good for the body and list down the effects of the procedure.
GLUTATHIONE IN A NUTSHELL
We all know that glutathione is good for us. Science says that our body needs it to fight off toxins and free radicals. It is also considered as one of the most powerful antioxidants, allowing us to stay healthy, ward off diseases and even inhibit raging (Misa, 2012).
In general, we receive glutathione content from natural sources such as fruits, vegetables and meat. Raw milk, egg and organic turmeric are some of the best boosters of glutathione production. However, natural glutathione production is easily disrupted, and stores can become quickly depleted because of several reasons such poor diet, stress, medications, infections and radiation and other toxins (Grossman, 2013).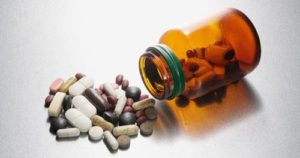 This led to the discovery of artificial glutathione or the ones that we see in bottled and injectable form. Before, people take glutathione by mouth for treating cataracts and glaucoma, preventing aging, treating or preventing alcoholism, asthma, cancer, heart disease (atherosclerosis and high cholesterol), hepatitis, liver disease, diseases that weaken the body's defense system (including AIDS and chronic fatigue syndrome), memory loss, Alzheimer's disease, osteoarthritis, and Parkinson's disease (www.webmd.com).
Today, glutathione has evolved from a  "super" medicine to one of the most coveted beauty supplements. Why? Because people have discovered that while glutathione solves a lot of body concerns, it has a distinct "side effect slash benefit" that gives the skin that certain glow which some would equate to skin whitening.
Since then, "gluta" products have been made available in every form, shape and size, ranging from expensive to very affordable prices.
ORAL GLUTATHIONE VS GLUTATHIONE IV
I've been a fan of glutathione ever since I've discovered it and I must say that it has indeed helped me get a better skin. I've tried both the oral and IV Glutathione because most people say that you get optimum results when you do/take both (check out some of my reviews here).
So what's the difference between Oral Glutathione and Glutathione IV?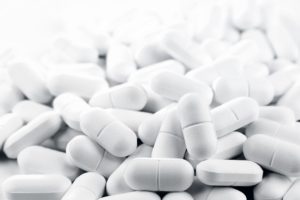 Glutathione dietary supplements or oral glutathione are known as L-glutathione, reduced glutathione or GSH. They come in pills, capsules, tablets, in powdered and liquid form, as sublingual drops or slow-melt tablets.
A lot of people (especially women) are taking glutathione supplements for different skin concerns but most especially for skin whitening purposes. However, experts have proven that oral glutathione is not as effective as how most people think it is.
Research suggests that glutathione taken orally is not well absorbed within the gastrointestinal tract (Wang, 2010). Only very small amounts of pre-manufactured glutathione are able to enter bloodstream because most of it is lost in the digestive tract. This event prevents the raise of intracellular glutathione levels in the most important detoxification organs, such as liver, kidneys and lungs, because glutathione is a small protein molecule and gets digested.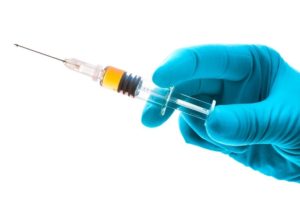 On the other hand, Intravenous or IV Glutathione is said to be more effective because the glutathione content is directly injected to the human veins. Intravenous Infusion allows greater tissue saturation and allows the body to tolerate high doses required for immune system functionality and detoxification of the cells (Whitaker, n.a).
IV glutathione is sometimes called gluta drip and gluta dextrose and can come in different forms. Some through small vial injections while others are given through a dextrose type mixed with other forms of minerals and multivitamins for greater results.
In the Philippines, this practice is fairly popular with a lot of beauty clinics offering different types of IV gluta with all the add-ons and package promos. Many celebrities have also been tapped as endorsers of these whitening procedures and have greatly influenced the beauty whitening niche.
MY IV GLUTATHIONE EXPERIENCE
Recently, I've tried this Glutathione drip offered by Dr.'s Drip Lounge and Infusion Bar. I have to be honest that I haven't heard a thing about this clinic before  and with all the drip clinics rising today, it is quite hard to distinguish one from the other. Note: I did some research prior the scheduled visit just to make sure it is legit!
Anyway, I went to their QC clinic and was surprised to see a 2-floor clinic in a small spot in Timog. The clinic's setup is really nice and cozy with massage chairs and product displays on the side. I met some of their beautiful nurses and the owner himself, Dr. Manuel Ma.
Dr,'s Drip Lounge is a Health & Skincare Clinic that offers everything from skin whitening to facial cleanings, skin rejuvenation, slimming, hair removal and of course, the beauty drip which comes in different formulations and serves different purposes.
Some of their clients are cancer patients who wishes to detox their body from the harmful side effects of chemotherapy, athletes who wants to boost up their energy and immune system, clients who wanted to seek cure for their skin disease or maintaining their good skin health or general body wellness, and even clients who seek to improve and enhance their reproductive health.
While the other clinics are generally focused on the "whitening drips", Dr.'s Drip takes a different approach by formulating drips that contain lots of vitamins, minerals and ingredients that help combat infection, boost strength and endurance.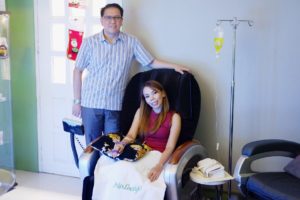 Now moving on, I'm so happy I got to try their newest drip formulation. The new Oxygeneo Plus is a 4 in 1 treatment program that improves the skin not only in tone but also in texture. This new drip aims to produce a younger looking skin after just one treatment. The after-effect involves exfoliation, natural oxygenation, infusion of serum & firming.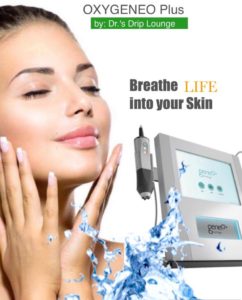 Oxygeneo Plus treatment has two serum formulation depending on your skin need — the Neo Bright, reduces skin pigmentation and lighten dark spots. The Neo Revive smoothens the appearance of fine lines & wrinkles.
Note: You might think that injections are painful, well yes, a bit – but once the needle is IN, the whole drip experience will be just fine and manageable. Trust me.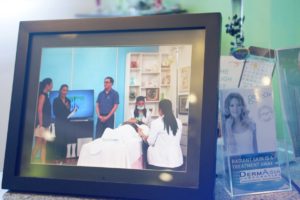 The good thing about getting a drip in Dr.'s Drip is you also get a massage while you get your beauty dose. The massage chairs are comfy and the yes, the entire experience was relaxing.
I also got the chance to chat with Dr. Ma while I'm on treatment. I asked him how safe IV glutathione is and he responded well by saying that glutathione is good but you have to take it in moderation. The body can only take a certain amount of glutathione content and having a lot will put your money to waste because your body will just reject it. He also added that glutathione drips are generally safe and it is widely used in treating several diseases and skin disorders.
Overall, I must say that the entire experience was good. The effect?
First, I noticed that my skin got that rosy glow right after the treatment. The next day, my huge zit dried up and I felt good and energised after (I did this without the oral treatment just so I'd know the real effect).
My verdict?
I think IV drip is an effective way to get the amount of glutathione your body needs. But just like any other action, one should do it in moderation.
Also, drip sessions are a bit pricey (a basic Gold Lite Drip package costs 10,000 for 5 sessions) but hey, we all know that we should invest on our skin and health right?
It is also important that we get the treatment from the experts. Do not trust people whom you do not know personally or those who do not really have sufficient medical background. Remember, always do your research.
Last tip:
Dr. Ma advised me that it is best to have the session every 2 weeks or at least once a month. Because of all the good effects, I'm more excited to go back for more sessions!
For more details, follow Dr.'s Drip on Facebook and Instagram or visit any of their clinics:
Dr.'s Drip Lounge & Infusion Bar
Website: www.drsdriplounge.wixsite.com/drsdriplounge
Email Address: drsdriplounge@yahoo.com
Instagram: @drs.driplounge_infusionbar
Facebook: https://www.facebook.com/DrsDrip
Quezon City Branch: 35-A Timog Avenue, Quezon City
Contact Numbers: (02) 373 46 85 | 0917 896 4599 | 0922 890 8695
*Closed on Mondays
Marikina Branch: 306-C Cirma St., Sto. Niǹo, Marikina City
Contact Numbers: 267 15 13 | 0918 439 3356
*Closed on Sundays
*Some photos are from Google*
PS. I'd love to hear your thoughts and IV experiences! If you want to share anything, feel free to drop some comments 🙂
Xo