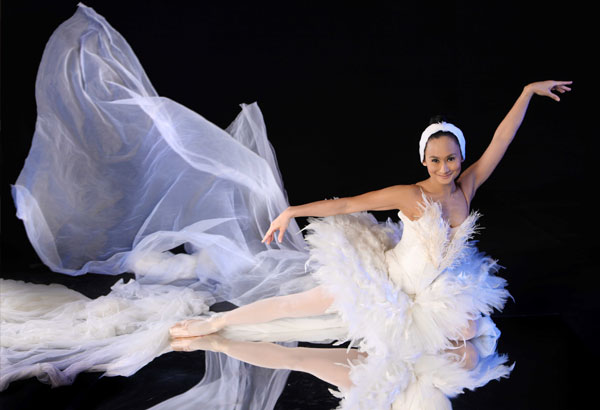 Ballet Manila Brings Together Filipino Dancers for International Dance Day
I've always been a fan of anything that moves gracefully especially human beings. It takes a lot of work and passion to actually make a cohesive choreography and being a frustrated dancer myself, I know the field isn't just for a soul that has talent but also, for someone who has the dedication and the emotion to make every move fluid and every swing tasteful.
The Filipino race is a talented kin and this is the reason why we're recognised all over the world especially in the field of dancing. One greatest example is our very own Prima Ballerina, Lisa Macuja-Elizalde, the first foreign soloist in the esteemed Kirov Ballet in Russia.
I've seen Lisa a few times before and it seems that nothing has changed over the years, she is still the ballerina the world has admired and her grace never fades. I also love how dedicated she is in honing new pools of young and talented dancers in the country.
For the International Dance Day, Macuja-Elizalde and Ballet Manila gathered a handful of Filipino dancers and artists and asked them to share their struggles, their triumphs, and the reasons why they keep on pushing forward.
The collaboration video features "Mr. Pure Energy" Gary Valenciano and his son Gab Valenciano, The Maneuvers' Jason and Joshua Zamora, pole dance advocate Ciara Sotto, and celebrity choreographer Nesh Janiola. Together, these Filipino proponents of dance have come together to celebrate the art of movement—where bodies are brushes painting meaning across a canvas called the stage.
The video moved me to try dancing once again — not for show but to just express myself. As Gary V would say, "Don't give up, just keep on".
This initiative is spearheaded by Ballet Manila, which has been an active proponent of the International Dance Day over the past couple of years. It is the country's premiere classical dance company and also runs The Lisa Macuja School of Ballet Manila where the next generation of Filipina ballerinas are trained.