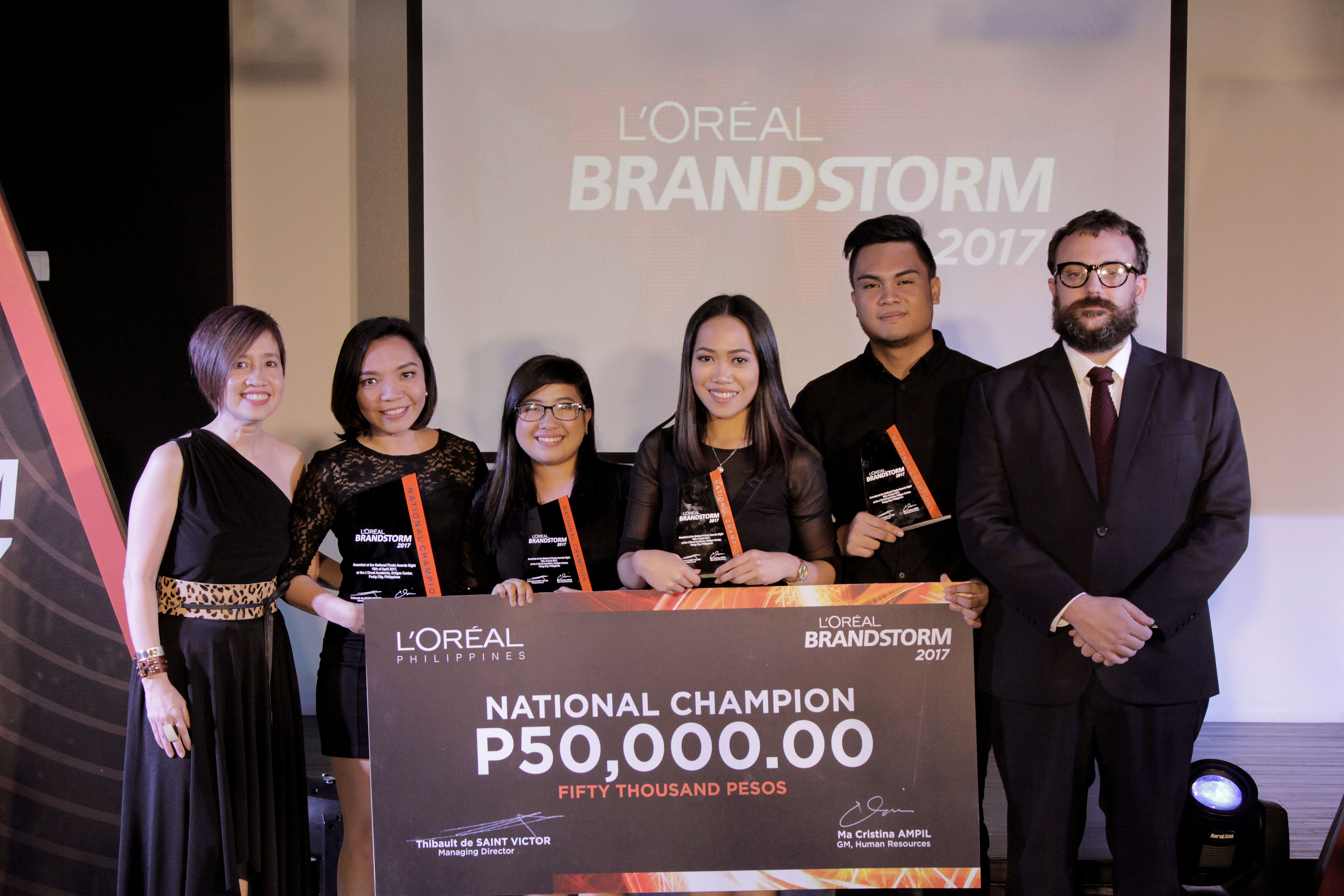 UP Visayas Student Team Wins L'Oréal Business Competition
It was a legitimate battle of the brains with all the creatives and marketing strategies on point.
Last week, I got the chance to witness L'Oréal Brainstorm, L'Oréal's signature global innovation competition for students that started in 1992. Present in over 58 countries, Brandstorm is one of the largest student competitions in the world. Locally, L'Oréal Philippines has mounted the annual business competition since 2009. But more than a talent-spotting tool, Brandstorm is an incubator for innovative projects and young talents—honing them to become one of the best in the marketing field and bringing their ideas to life.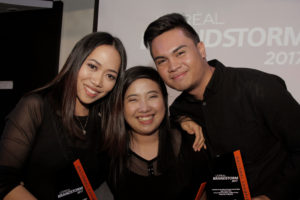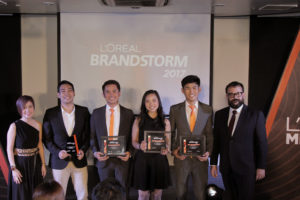 Faced with a battle of skill and talent to create the most innovate new product and integrated marketing campaign against over 400 hundred teams from across the country, Team Maxim from the University of the Philippines Visayas emerged as the Philippine champion at the L'Oréal Brandstorm National Finals winning the Best Marketing Communication Plan Special Award as well. The event was held at the L'Oréal Academie on April 18. Team Hustle from Ateneo de Manila University came in a close second, followed by Team Champs from University of the Philippines Diliman in third place. This year's National Winners take home a P50,000 in cash, P20,000 worth of products for their mentor Tessa Albaña, and P3,000 worth of products for the team.  They move onto the L'Oreal Brandstorm Asia-Pacific Regional Finals on May 5.
Winning the National Finals is just half the winning team's Brandstorm journey as they represent the Philippines at the Asia-Pacific Regional Finals in May, and hopefully move on to the international competition in June in Paris, France.  Beyond competing with teams all over the world for the coveted title of Brandstorm International Champions and a cash prize of 10,000 Euros, the International Finals will be an avenue for the students to immerse themselves in L'Oréal's culture right where it begins – at the L'Oréal Headquarters. At the International Finals, an innovation fair will also be hosted by L'Oréal to give both students and professors a chance to exchange ideas with all the teams coming in from across the globe.
Five other student teams also saw action in the April 18 National Finals:  Team L'OLreal and Team Y3 from the University of the Philippines Diliman , Team iWill from San Beda College – Mendiola, Team 16°C from Saint Louis University Baguio, and Team Stormbusters from University of the Philippines Visayas.
Now on its 25th year, L'Oreal Brandstorm is the Company's signature innovation competition that  gives students across the world the opportunity become innovation leaders.
With this year's partner brand, L'Oréal Men Expert, the World's No. 1 Skincare Brand for Men, this year's young fire starters were challenged to recruit millennial men through a new product and breakthrough service that leveraged digital solutions and connected technologies.  From the field of 421 teams, eight Finalists were chosen to battle it out and present their groundbreaking pitches on disrupting the men's grooming industry.
From 421 teams joining the competition, the 8 finalists comprised of 3 teams from the University of the Philippines Diliman, 2 teams from the University of the Philippines Visayas, and one team each from Ateneo de Manila University, San Beda College – Mendiola and Saint Louis University battled it out and presented their groundbreaking pitches on disrupting the men's grooming industry.
"We did not expect this and it's like all our hard work just paid off. We really wanted to show what we can do. Coming to Manila and as one of the Top 8 was already a really amazing experience, and winning this competition is more than we had ever hoped," explains Team Maxim's Genevieve Millan.
The team's winning idea focused on giving men more time and more confidence through a liquor-inspired product line which responded to consumer insights. With four innovative products introduced to the market in various channels such as event activations, social media engagement, and mobile application integration, the team presented an integrated marketing campaign that the judges felt best responded to what millennial men need 'to stay ahead of the game' while staying true to the spirit of L'Oréal Men Expert.
"Brandstorm is more than just an instrument to spot young talents. It's also a great avenue to incubate ideas of young talents who can be future leaders of the beauty business," shared Jake Bustos, Brandstorm Project Manager and Campus Manager of L'Oreal Philippines. "This year, Brandstorm Philippines expanded its reach to partner over 20 schools, securing registrations of over 1,520 student players.  This year's Brandstorm competition in the Philippines is the biggest in Southeast Asia to date."
Get updates on L'Oréal Brandstorm and Team Maxim's journey to Paris – through www.facebook.com/LOrealTalentPhilippines.
About L'Oréal Philippines
L'Oréal, the world leader in cosmetics, is synonymous with beauty, innovation, sustainability and scientific excellence in more than 140 countries. As the number one beauty company in the world, we continue to invest in science and research to guarantee innovative, high-value-added products. To date, L'Oréal has catered to all forms of beauty in the world for over 100 years and has built an unrivalled portfolio of over 34 international, diverse and complementary brands.
L'Oréal Philippines has been present in the country as a wholly owned subsidiary of L'Oréal S.A. since 1994. Based on the unique and diverse beauty needs of every Filipino, L'Oreal Philippines manages 12 of the most technologically advanced brands across several beauty categories and present across all beauty channels, including L'Oréal Paris, Maybelline New York, Garnier, Kiehl's,, Ralph Lauren, Giorgio Armani, Yves Saint Laurent, Guy Laroche, L'Oréal Professionnel, Kérastase, Matrix, and Pureology.
As one of the big beauty players in the country, L'Oréal Philippines has also made its contributions as a good corporate citizen to the country over its 25 years of presence. It is our priority and commitment to reduce the impact of our activity on the planet and bolster positive socio-economic impact on the lives of people and communities in the Philippines. This has been done through our various philanthropic activities such as "Bigay Daan," and ""Citizen Day."
For more information, visit www.loreal.com.ph.