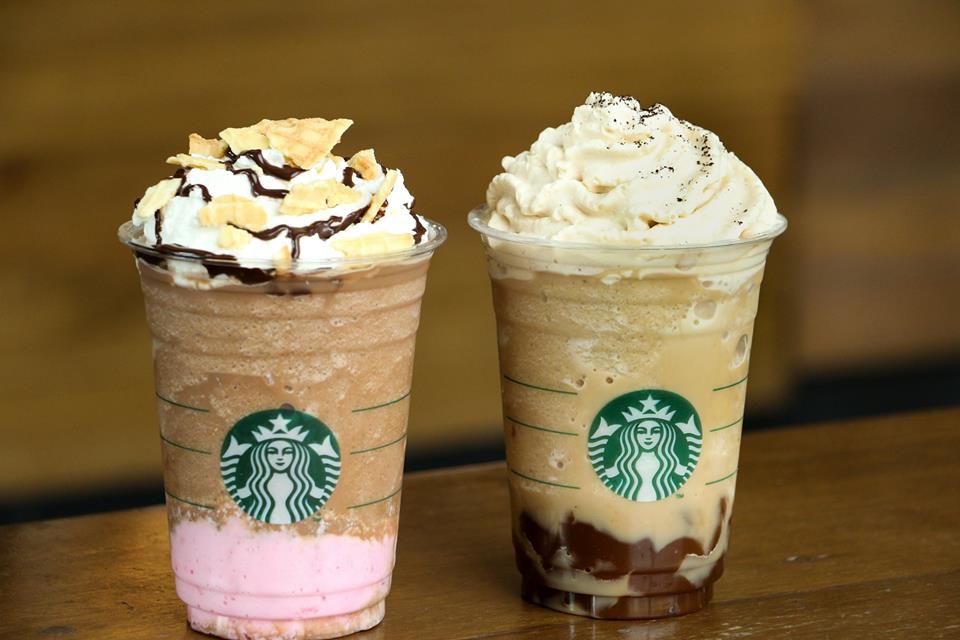 Frappe Goodness Plus A Lot More Reasons to Visit Starbucks Now
"One (Starbucks) Tall Caramel Frappuccino for Shai" — Oh, this is like music to my ears!
Just to let you know, the Caramel Frappe has been my comfort drink for the past 7 or 8 years (I think) because com'n, who doesn't love the sweet, tasty flavour of caramel and some chocolatey treat blended with some iced coffee? Well, never mind the calories, alpha girls do get cheat thrills at times, haha. But honestly, a tall frappe always has it's spot in me and that's the reason why I have my "fancy" frappa joe almost every morning before my day officially starts because it sorta makes me happy. 
Now, recently, I've discovered that Starbucks has expanded their line of frappes (my heart skipped a beat as I type this) and this new group of drinks is all about our favorite desserts!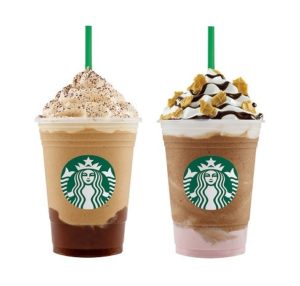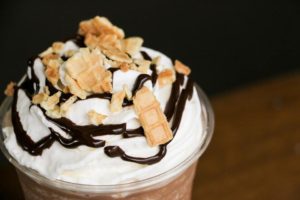 Say hello to Banana Split Mocha Frappuccino®, a rich mixture of Mocha Frappuccino® blended with banana puree, layered on top of strawberry whipped cream and finished with regular whipped cream, a drizzle of rich chocolate, and crunchy waffle cone pieces.  Now I've always been obsessed with bananas and adding my favourite fruit to a frappe is just like a match-made in heaven!
The second new drink is called Irish Cream Coffee Pudding Frappuccino®, a handcrafted drink mixed with Starbucks signature Coffee Frappuccino® poured on top of creamy coffee pudding, espresso whipped cream and Turkish ground coffee sprinkles.
You gotta ask me what's the best pair for these new drinks and Starbucks has definitely created some!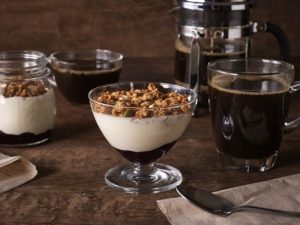 The new Lime Torte Cake is a symphony of flavors and texture with its sweet and tangy flavor partnered with crunchy and crumbly cake. Starbucks is also offering some traditional Filipino flavours with the Mango Crunch Cake, a smooth and creamy mousse cake with Philippine mangoes layered with crumbly and buttery graham and crunchy white almond.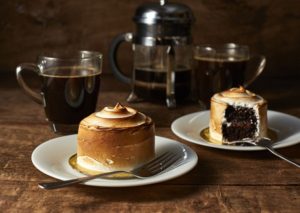 Chocolate lovers are also in for a treat with the Chocolate Marshmallow Cake, a moist chocolate layer cake with smooth and creamy chocolate truffle and then frosted with marshmallow icing.
Starbucks also has two new Greek Yogurt Parfaits that will entice anyone looking for a delectable and healthy treat. The Blueberry Greek Yogurt Parfait is made with creamy Greek yogurt layered with a sweet and tart blueberry compote and topped with crunchy oat granola.  While the Mango Greek Yogurt Parfait is made with sweet mango compote and Greek yogurt finished with a sprinkling of crunchy oat granola.
Oh I just can't get enough of these mango goodness!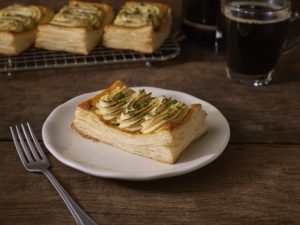 Now there are times when I am just in the mood for some hot brewed coffee and I'm glad Starbucks has created the best complements for it – the Whole Wheat Bagel  and the Bagel Bites filled with Cream Cheese!
Of course, Starbucks is not missing out on the home treats.  For this season, Starbucks has released its Cold Brew Pitcher Pack – a perfect blend of Latin American and African beans that are roasted to bring out their rich and dense flavor when brewed cold. Its flavor is balanced, smooth, and rich with subtle sweet chocolatey notes. To brew a perfect pitcher, simply steep the pitcher packs in your refrigerator overnight.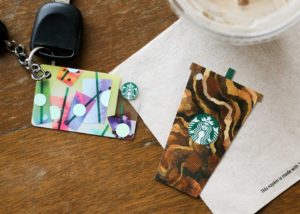 The fun doesn't end there! Yes guys, meron pa! Starbucks is also introducing three new designs for its Starbucks Cards. The three cards are the Chill Mini Card, Iced Coffee Card, and the Father's Day Card. The Chill Mini Card and the Father's Day Card are available for a minimum activation fee of ₱500. The Father's Day Card also comes with a free greeting card making it the perfect gift for your Dad on his special day. Meanwhile the Iced Coffee Card is available for a minimum activation fee of ₱1,000.
So now you got a lot of reasons to visit Starbucks yeah? As for me, I'm dropping by tonight and I'm gonna get my usual fave plus a lot more, for sure!
Xx,