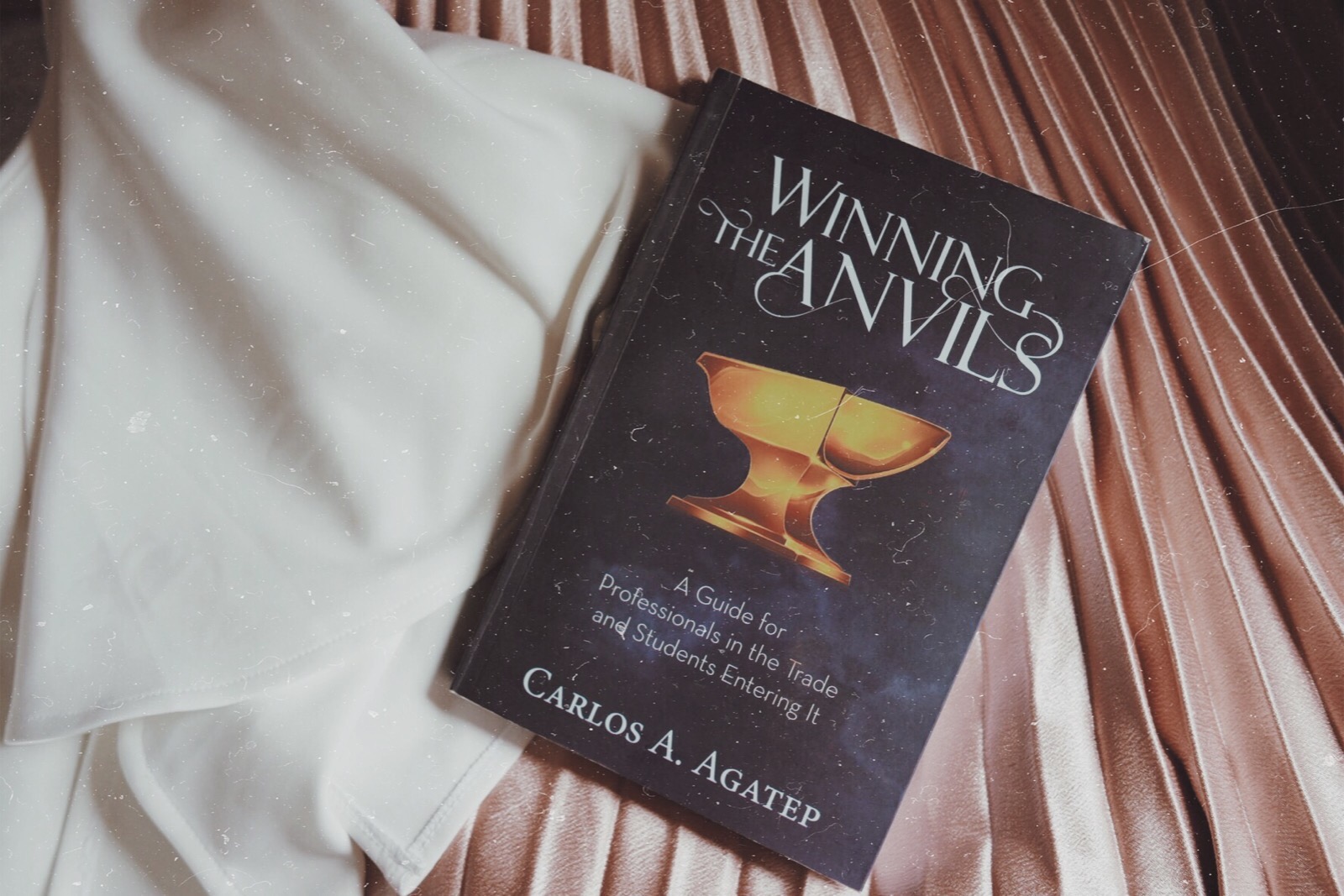 Practicing Good PR: Why "Winning the Anvils" is a Must-Read
Ten years ago, I had this little pep talk with myself: "Shai, you'll graduate with flying colors, gonna take a media job, be a young Korina Sanchez or maybe Maria Ressa, and make a difference in this world, okay?"
Yeah, I know it sounds good.
To be honest, I kinda fulfilled like 70% of the vision. I graduated well and I'm now part of the new-born media folk group called bloggers. And I don't mind not being in the traditional broadcast realm cause I realised it's not for me. So it's almost mission-accomplished (at least in my perception) with some top-ups — I got the career I wanted, I was able to make connections, network, earn and learn. It was all damn good.
And then I got hold of this book — Winning the Anvils. The cover is pretty straightforward. It is "A Guide for Professionals in the Trade and Students Entering It" by Carlos Agatep.
Interesting, yes?
As a Communication student, I thought it's quite intriguing. I initially had this question in mind: "After  years of being in the industry, what new things will this book teach me?"
I must admit I had to spare some time reading the piece. It's not a typical booklet or a listicle entry, not even a Getting a PR award for dummies kind of thing. And while it looks like a tedious 450+++ page read, I can truly say that I enjoyed every bit of it.
Every. Single. Page. 
Winning the Anvils is a story of the many PR successes. As the Intro dictates it, this book is a collection of stories about some of the most outstanding PR programs and PR tools implemented in the last 43 years. And while I've done a lot of PR projects before and been dealing with a lot of PR campaigns now, I still think that this book offers a lot of new things on the table and I bet a lot of PR, marketing practitioners and even CEOs and company owners will get tons of lessons from this read. Trust me.
PR IN A NUTSHELL
Generally, I know PR stands for Public Relations and by standard definition it refers to the professional maintenance of a favorable public image by a company, an organization or a famous person (Oxford Dictionary). It matches clearly with the author's, Charlie Agatep, view of PR practice but in his equation, he adds up his critical creeds – honesty, truth, professionalism, competence and ethical values.
So PR is not about twisting the truth or crafting projects with no results, it's not just making "pa-pogi" or "pa-presko". It's about creating campaigns with the aim of addressing social issues contributing to national development, at least to a certain level.
And while PR is a general practice of many large businesses and corporations, a lot of organisations, small-scale entreps and even government agencies are also involved with PR activities, which for me is a good, positive thing.
ANVIL AWARDS – THE OLYMPICS OF PR

I remember a few years back, my college class drafted a PR plan and submitted the proposal to PRSP (Public Relations Society of the Philippines) for a certain competition. Unfortunately, we didn't win a place but I can still recall how tedious the entire work was.
On a more professional level, they have the Anvil Awards. It is an annual public relations awards in the Philippines given to select public relations nominees of exemplary performance in the field. It is awarded to outstanding PR programs, tools and, now, practitioners after careful screening by select PR professionals and judging by a distinguished multi-sectoral jury.
Simply put, it is not easy to win a single Anvil award.
This is why this book was created.
And best is, the book is compiled by Charlie Agatep of Grupo Agatep. With over a hundred Anvil awards, who else can better write this?
ALL ABOUT THE BOOK
Winning the Anvils is a guide for PR professionals and students entering the industry. It consists of 60 different studies and successful campaigns done by Grupo Agatep in the past years. The selection is a mix of lifestyle programs, advocacy drives, crisis management stories, entertainment strategies and a lot more.
Each case is segmented and described in detail  — the background of the project, why it had to be done, the objectives, the intended publics, the strategies and methods, and most importantly, the results.
I wasn't surprise to see some of my favourite brands in the pile. I am amazed with all the beautifully crafted campaigns initiated by Shell (Malampaya Deep Water Gas to Power Project), Jollibee (Sabi ni Jollibee, Kaya mo, Kid), GlaxoSmithKline (Pinoy Health Pass), GrabTaxi (Changing the Way the Philippines Commutes) and a lot more.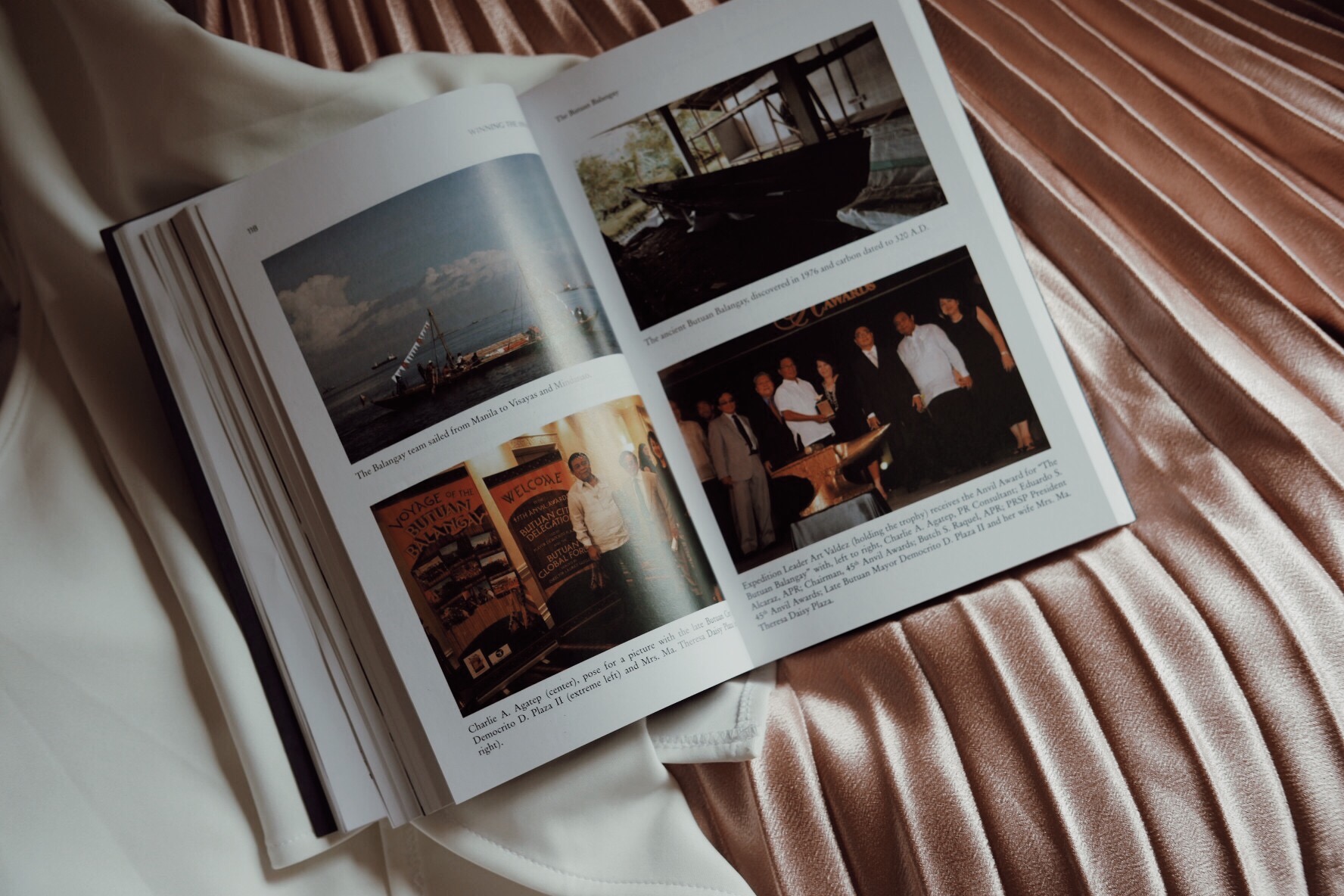 All of these programs are not just mere promotion, not just ads, not just a one-time buzz. Common factors? They all "have broad geographical reach, generate great degree of change, overcome considerable levels of difficulty, and solve a significant and imminent business need or societal ill."
And these programs are not exclusive to large corporations and multinational companies. Even government agencies, small scale businesses, entertainment groups can create  advocacy-based campaigns that have impact to the society at large.
For example, Binalot Foundation Inc, a small company that serves Binalot dishes crafted a program with Agatep Associates. The CSR campaign focuses on helping banana farmers in the Southern Tagalog region through a program dubbed "Dangal at Hanapbuhay para sa Nayon" (DAHON). This program trains farmers to grow and harvest banana leaves which are purchased directly from them to be used at all Binalot restaurants.
MY MAIN TAKEAWAY
Overall, I am happy that I learned a lot of things from this book. The nitty-grits of curating a PR campaign including the proper execution and identifying proper metrics for results are all well-documented (also props to my PR Prof Sir Sev Sarmenta for giving me a solid PR foundation too).
I am also happy that the book includes several photos to further explain the details of each project. All the needed information are supplied and even crisis management entries are well-specified.
In General Sotelo's case for example, all data, numerical stats and even news snaps are presented in an organized manner.
More than the technicalities, I appreciate that the book taught me one valuable lesson. PR is not just a business. Yes, we all want to earn, gain profit and maintain a good standing but PR is about giving back, creating a significant social change and making impact to the society.
The stories in this book resonates a slice of hope — that in every thriving venture comes a heart for compassion and advocacy.
And as for me, I think I still have to complete the last phase of my mission. Make a difference? Yeah, let me put my PR skills to test *wink wink*.