6 Last-Minute Holiday Gift Ideas
I've got good and bad news for you: it's pretty close to Christmas. You may be all done with the Christmas bonus hype and you've probably bagged some appliances and kitchenwares from the recent holiday office parties but hey, are you sure you're all set for the much-awaited gift giving aka Ninong, Ninang + Family reunion day?
If you're one of those people who still have not completed their gift list, or you're procrastinating because you have no idea what to buy or you just haven't had the time to shop, don't panic. It's never too late to find a perfect gift.
There are lots of available stuff in the market and most of them can still be wrapped in time for the holidays (or at least before New Year's Eve).
Here are some last-minute gift ideas that should make the gift-getters (tagging all the inaanaks and friends) in your life happy:
1. Chocolates (180 pesos to 300 pesos) – Probably one of the sweetest Christmas treats you can give (literally). Aside from the fact that chocolates are easy to buy because they are widely available in the market, there are a number of sweet brands that are really affordable and are fit for this season.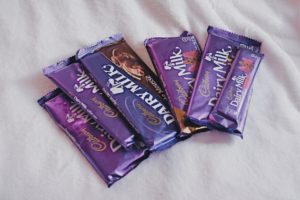 For me, a perfect chocolate brand choice is Cadbury. Recently, they've released their limited edition Christmas flavors namely Black Forest, French Vanilla, and Chocolate Mousse. Let me give you a preview of these new holiday flavors.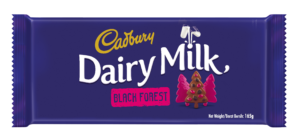 If you want to give someone the gift of sweet chunks then this flavour is the perfect choice.  It still has the Cadbury Dairy Milk's smooth sensation but it comes with real chocolate cookies and red jellies.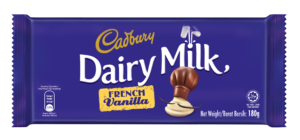 Surprise someone with the Cadbury Dairy Milk French Vanilla. It has that smooth plunge complemented with soft, silky center filled with light and delectable French vanilla cream. This sophisticated flavor is definitely a revelation this season.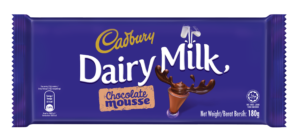 With its light and airy chocolate-flavored cream enveloped in classic milk chocolate shell, your gift-getter with definitely be begging you for more! This flavour is definitely my holiday fave.
Cadbury Dairy Milk Black Forest, Cadbury Dairy Milk French Vanilla, and Cadbury Dairy Milk Chocolate Mousse are available in 180g packs for a suggested retail price of P180.00. Hurry and get all flavors – available until supplies last!
2. Fujifilm Instax (3,500 pesos to 8,700 pesos) – We may all have double nostalgia over old Polaroid instant photos – once for the memory they contain and once for the medium itself and this is the reason why Instax cameras have been a trend of this era.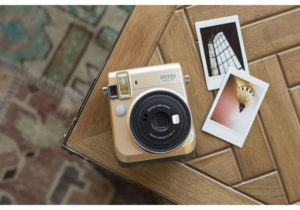 I personally like my photos printed in a snap and that's the reason why I love my Instax Mini 70! It's one of Fuji's latest products and I can attest how good this camera is!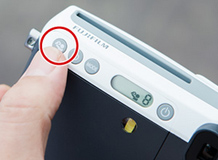 It has a selfie mode that goes along with a selfie mirror perfect for all occassions.
It also has an automatic exposure control. The Mini 70 captures bright backgrounds as well as bright subjects even in dark scenes.
The high-performance flash automatically calculates surrounding brightness and adjusts shutter speed accordingly — no need for any special settings!
Of course, what people love most about the instax cam is its aesthetic. It is not just a useful tool, it's a perfect fashion accent too. I'm sure your friends and relatives will love to receive a present this cute!
You can buy polaroid cameras in any Fujifilm stores, SM outlets and in selected gadget shops.
3. Planners (200 pesos to 1,600 pesos) –  Of course, it's the 'planner' season again. Everyone got plans and resolutions for the coming year and we know that planners are the best buds in taking note of everything.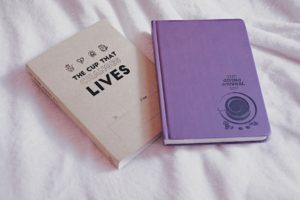 A perfect planner folio is the latest Coffee Bean and Tea Leaf (CBTL) Giving Journal.
Ooops, I know you're thinking you don't have enough time to drink this much coffee (unless you want to stay awake from Christmas Eve to New Year's Eve) but hey, why not treat everyone to a coffee party? It's a double win! You get to give free coffee drinks to your colleagues or employees perhaps plus you get to complete all the stickers in the stamp card!
The CBTL planner is a perfect 2017 journal mainly because it's classy, simple and convenient to use. Bonus fact: every Giving Journal you redeem throughout this season will help enable the dreams of The Coffee Bean & Tea Leaf scholars to take flight! So get a CBTL planner now while enjoying a cup of good tea!
4. Beauty Products (900 pesos to 5,000 pesos) — The gift of beauty – YAS! Get these beauty treats from some of the brands that I personally love: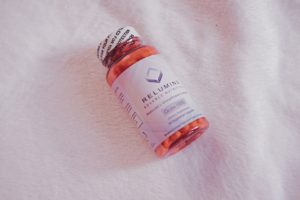 Relumins Advance Nutrition – Reduced L-Glutathione Complex (910 pesos). It is one of Relumin's newest products. It contains 1000mg of L-Glutathione Complex (Reduced L-Glutathione, Alpha Lipoic Acid, Rose Hips) which helps in skin whitening and aids in protecting the body from stress, age and the environmental hazards. NOW, WHO WOULD NOT WANT AN ANTI-STRESS/BEAUTY PILL?
A bottle is good for 30 days and can be bought online (through http://www.flawlessbeautyandskinph.com) and through Lazada.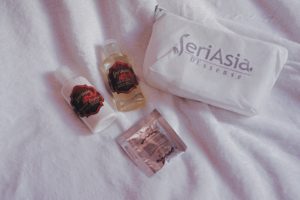 ProYoung Ph products – Do you have those friends and relatives who've always wanted to have that Korean smooth skin? Well this brand is perfect for them! Pro Young Ph's (formerly Seri Asia) 10 Step Skin Care Routine is the secret to Korean's dewy, light and fresh skin!
The products are easy to use and the 10-step procedure is pretty much simple (for a whole DIY treatment). A full set includes the following products: Seri Asia Vital oil, Enzyme Cleanse, Chakra Cystal mixed with Vital Oil, Five Element Facial Mask, Whitelity Toner, Whitelity Essence, Whitelity Complex, E-Action Cream and Sun Defense Lotion.
The set comes with an instruction sheet too! You can get the whole set for 3,400 pesos and it's available at Pro Young's office in San Juan or you can have it mailed through a courier. For more info, you can check out their page: facebook.com/ProYoungPH
5. Accessories and Jewelries (3,000 pesos to 5,000 pesos) – Now this sounds expensive but we all know that jewelries have that special, luxurious touch. I personally recommend LOCKits Jewelry because of its unique and personal approach to style.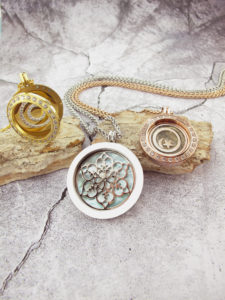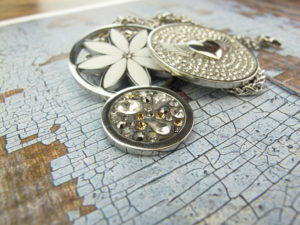 LOCKits Jewelry is a Dutch brand that has been in the country since August of this year. With a wide array of stainless steel lockets, necklaces, bracelets, and watches, LOCKits lets anyone create his/her own style by mixing and matching using interchangeable pendants and inserts (also called coins). These products come in various designs to suit different types of moods and occasions.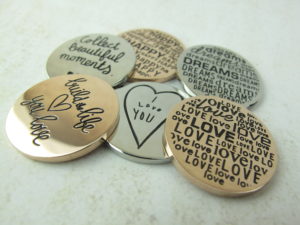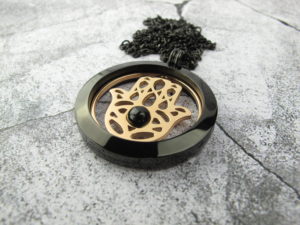 LOCKits is perfect for any kind of look – from classic to dainty and even some rock pop chic look. You can even go edgy with some of the pieces! Just make sure you choose the right color, coin design, embellishments and carvings for your special someone.
LOCKits is available at the 3/F SM Mega Fashion Hall and Glorietta 4 in front of Lucerne.
6. Limited Edition Gift Finds (500 pesos to 1,600 pesos)
You all probably know that I own and manage Shy Shop and we got lots of cute novelty finds in store! One of the favourites this holiday season is this Family Computer (FC) Compact Vintage Toy. It definitely brings back the old retro gaming days of Super Mario, Tetris and Pac-Man. This unit is rechargeable and has a free cartridge with over 600 available games. It also comes with a cord so you can connect it to a TV monitor.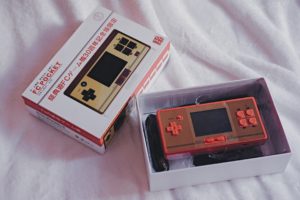 This piece costs 1,400 and available at Shy Shop. If you're on a rush, you can purchase this product directly from our Marikina warehouse (Yes, we're open even on Christmas!)
So there you have it. I hope this list gave you more (last minute) Christmas shopping options. If you wanna get a discount with the FC gadget, just screenshot this post and send it to me (through Shy Shop) and you'll get an automatic 100 pesos discount! Deal?
Xo,

***Featured image is from Pinterest