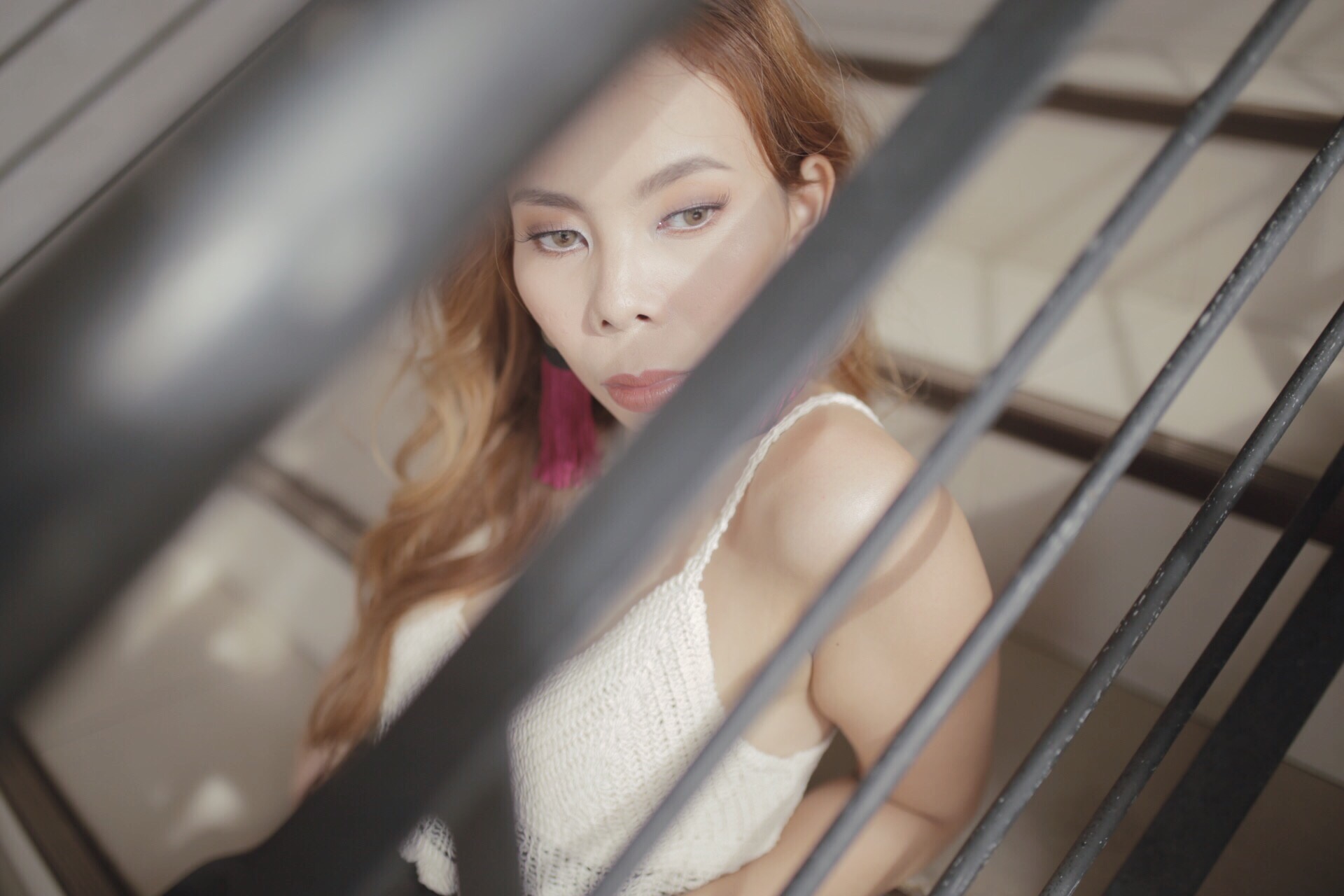 Yumi Eyelash Review: Stepping Up My Lash Game with Strokes by Momoi Supe
If I can only keep one makeup piece in my bag, I'd probably choose a mascara. Don't get me wrong. I know kilay is life and I'm actually quite happy that my eyebrows look full even without brow gels and brow powders. On the other hand, my lashes are on zero mode (thanks to my Oriental-monolid-equipped with just 5 strand lash eyes). Every day, I envy those who effortlessly sport a full lash without doing too much while on the other hand, I'm the one who religiously spends time with that Shu Uemura lash curler followed by generous coats of mascara.
So yes, I've tried them all — waterproof mascara with 20xxxx volumizing effect layered with some double falsies just to get that full eyes look for shoots and events . Of course, we know they're all temporary and would last for just a day. I've also tried eyelash extensions and while the initial look was superb, the happiness didn't last as I see strands of my own lashes falling off with the extension hair. My lashes ended up sparser and my lids balder and no, I don't wanna pay extra just to get that weekly retouch. No way.
And so I lost hope thinking that I have to always go through the tedious work of grooming my lashes every single day.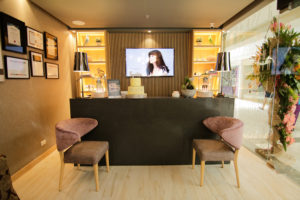 Not until last month when I got an invite from Strokes by Momoi Supe to try Yumi Lashes. When I first got the call, I was like, NO. Not another lash extensions. But when it was throughly explained to me, I thought I should give it a try.
YUMI Lashes is an advanced technique in Eyelash Enhancement Procedure wherein lashes are lifted from the base making it look longer and fuller. The technique uses organic treatments that are made in France. The lash-boosting treatment was created by Swiss derma-pigmentologist Sandra Viglino.
The promise? Create a stunning eye effect that can last for up 8 to 12 weeks (natural life of an eyelash).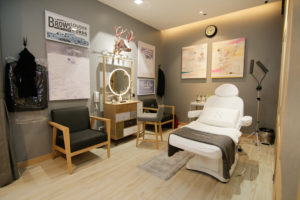 And so I went to Strokes Glorietta branch to finally get my lashes done. I was a little late for my scheduled appointment so I was very apologetic and they're super kind naman to accommodate me. They got lots of clients that time and I'm glad they pretty much kept the whole team occupied while they wait for me *wink wink*. The receptionist asked me to fill out a form with my personal details plus some questions about my health.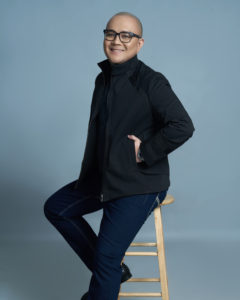 Before my treatment, I got the chance to meet Momoi, owner of Strokes. Just a trivia, Momoi Supe graduated Cum Laude, with a course in Interior Design from the University of the Philippines (no wonder, Strokes got some feisty, classy interior). From College, he built his own name with a steady stream of clients who have come to expect his expertise in design to translate into his love for all things beauty. Taking his passion to the next level, he has undergone multiple master classes and trained with international masters in the permanent makeup industry, making sure his skills are more than at par with global standards. And so now we have Strokes.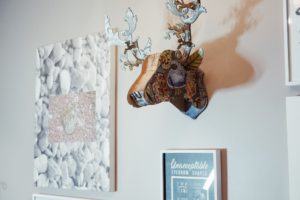 Around the studio, you will see photos of beautiful models and beauty queens – lasses like Kylie Versoza, Pia Wurtzbach, Sarah Lahbati, and Sam Pinto who all went through Momoi's hands (this made me more excited).
A few minutes after, I was asked to lie down on one of Strokes' la-z-boy chairs. My lash technician was very polite and she gave me instructions about the entire procedure.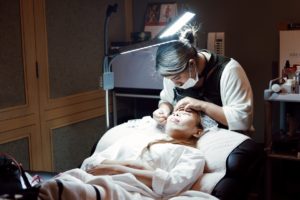 First, she placed patches on my under eye and started working on my lashes. I felt some form of tingling as she (some sort of) pull my hair strands from the base of my eyes. It was nothing painful actually, you will just feel that there's something happening out there. After a few minutes, my technician advised me that she's finished but she still has to put plastic and warm towel (thrice) to seal the deal.
The entire procedure took about 45-50 minutes and yes, the effect is instant.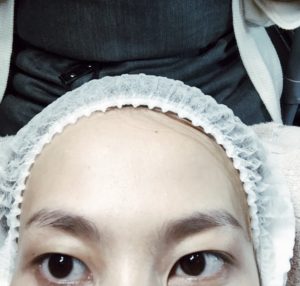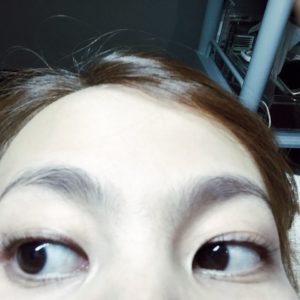 **Effects might not be too visible because of the photo lighting but trust me, the lashes are fuller in actual!
God, I really thought wala ng pag-asa but here it is. From zero-lashes to full lashes that quick!
I wanted to let a month pass by to see if I really would recommend it to friends, family and followers and yes, here I am singing praises for this treatment. I like it – A LOT and I'm already so impressed by the process that I would probably pay a few bucks to get it done again. You know, waking up with some natural-looking, long and voluminous lashes is totally worth it for me.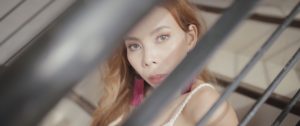 So there you have it! If you're searching for a beauty studio that not only has outstanding technical skills but also the heart and passion for designing beauty, then, no doubt, Strokes by Momoi Supe is the perfect place for you.
Strokes by Momoi Supe is a beauty studio located at the Ground Floor of Greenbelt 1, Makati City, Philippines. To know more about their services (including the prices) in 3D eyebrow embroidery, permanent makeup, scalp micropigmentation, laser tattoo removal, Yumi lashes, and more, please visit momoisupe.com, email them at info@strokes.ph, or check out their Facebook (StrokesbyMomoiSupe) and Instagram (@momoisupe).
PS. I'm treating you all to a 15% discount! Use the promo code ShairaxStrokes to get a Yumi Lash service discount. If you have questions, don't forget to post a comment below or follow me on Instagram for more Strokes highlights.