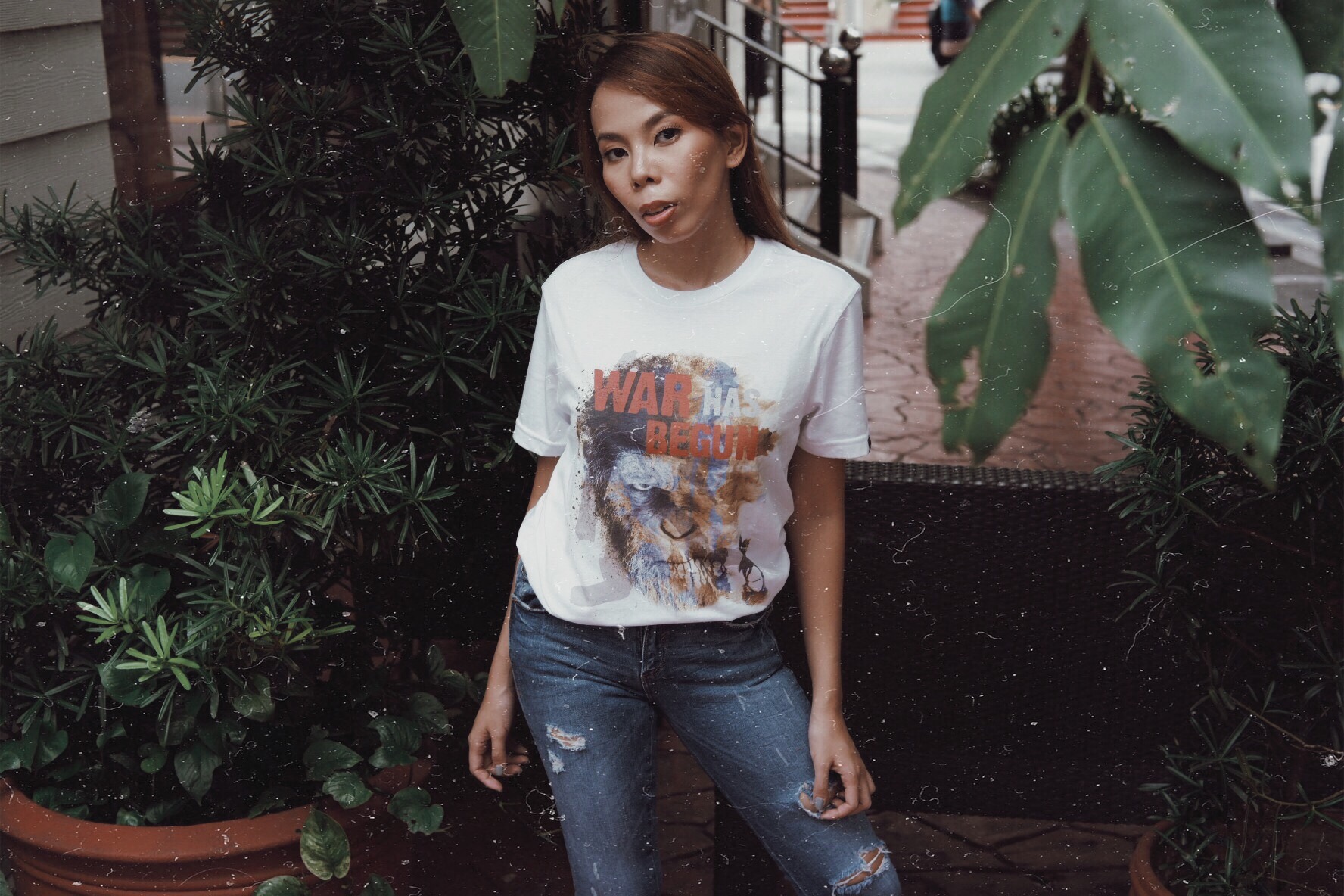 Trend Alert: Mossimo x War of the Planet of the Apes
Have you watched 'War for the Planet of the Apes'? If you're answer is no, then you're surely missing a lot. To be honest, I was never a fan of any of the previous ape films but last week's experience made me a changed "woMAN", haha. Really, it was a one of a kind of film and it'll surely make you think twice about human values like leadership, fairness and our treatment of animals. It also touches various issues like the civilization of races, how one society falls while another rises, and how one must weigh the responsibility of leadership against personal demons.
Don't get me wrong. I'm not gonna give you spoilers. You have to watch it and be your own movie critique. 
Instead, I wanna introduce to you some interesting fashion news (related to the recent Ape movie) — the launch of Mossimo's newest collection, Mossimo X War for the Planet of the Apes.

Yup, you got that right. Mossimo, one of the country's favorite casual wear brands, kicks off the Fall 2017 season with a capsule collection featuring its first collaboration with FOX International and that is the Ape merchandise.
"Mossimo X War for the Planet of the Apes is a celebration of our partnership with FOX International and the first of many in our planned series of collaborations with popular stylists and big name brands," shares Alex Bautista, Mossimo's VP for Product. "With the Planet of the Apes franchise having created a cult following and being a box office success not only in Hollywood but around the world, we felt like the look and feel of the movie would greatly complement our upcoming Fall 2017 collection."
The capsule collection features a line of comfy tees and pullovers, 100% cotton unisex tops, with eight graphic designs that continue to tell the tale of the ongoing battle between the humans and their primate counterparts. Poignant scenes and iconic, artful slogans from the movie are the highlights and will definitely catch the eyes of faithful Planet of the Apes fans and Mossimo aficionados alike.
Mossimo X War for the Planet of the Apes is also a perfect match to the brand's Fall 2017 collections, aptly named "Jungle Book" and "Re-volution."  A fun update to safari-inspired clothing, the collections play around with earthy tones, black camou, and fatigue prints that are not only up to trend but also extremely comfortable and wearable. Pieces are still reminiscent of streetwear but offer that high street look and feel that avid Mossimo fans know and love.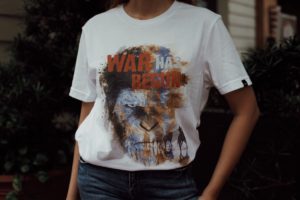 So yes, I watched the movie, I became an instant fan and here I am flaunting my Mossimo graphic tee!
The new Mossimo X War for the Planet of the Apes collection will be available in select Mossimo stores this July 2017. For more information on Mossimo and their latest collections, you may follow Wear Mossimo on Facebook and @WearMossimo on Instagram.